Louis Armstrong – 4 CD Box Set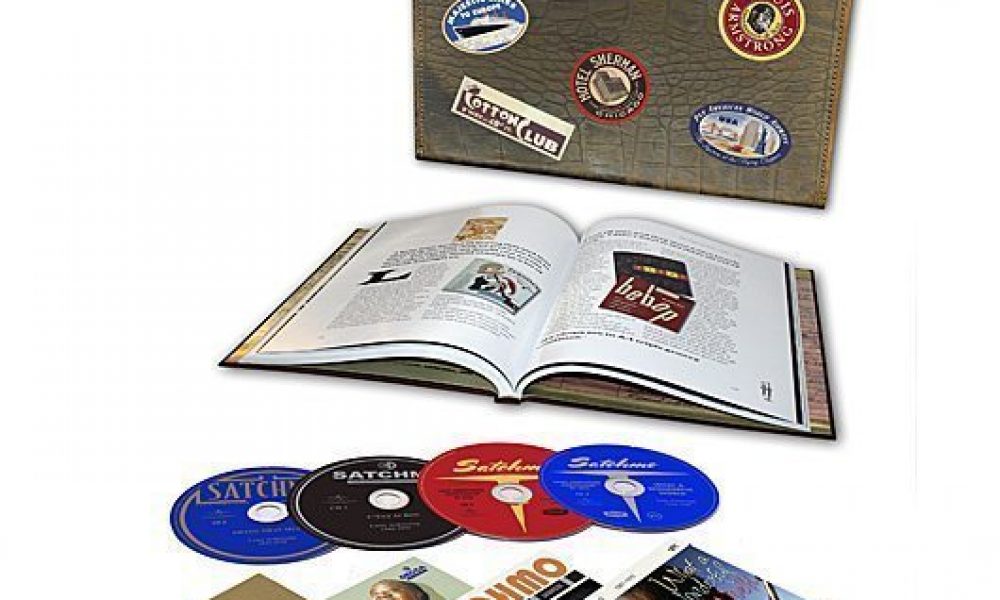 "Jazz is what I play for a living." – Louis Armstrong
Louis Armstrong is an icon – a towering figure – a superstar way before anyone had even coined the phrase. He visited more countries around the world than any of his contemporaries, at a time when foreign travel by musicians was headline news; the fact that Louis Armstrong was a jazzman makes his achievements even more remarkable. As a black man, born very definitely on the wrong side of the tracks, it makes his achievements unique.
The man who became known the world over as 'Satchmo' was truly the 'Ambassador of Jazz'. A trumpet, a smile, a laugh and a willingness to 'live for that audience' all helped to make Louis Armstrong one of the most loved musicians of the 20th century and a man who has continued to delight audiences during the four decades since his passing.
This four CD box set includes a 162 hardback book full of rare and unseen images of Satchmo, as well as over 70 tracks that trace Armstrong's career from his earliest days with King Oliver's band, through the Hot Fives and Sevens, Louis with his Orchestra, duets with The Mills Brothers, and Ella Fitzgerald, to the All Stars and beyond. It rightly finishes with 'What A Wonderful World…what could be finer?
Louis Armstrong always understood 'what you're there for is to please the people.' His recorded legacy is immense and in Armstrong's hands even mediocre material somehow became great jazz.
Many people associate his Pops with the soundtracks to films or the backing tracks to TV commercials. Some have gone on to discover his rich musical heritage, but there are still some that fail to recognize the remarkable musician whose technical expertise and the genius of his musical imagination made him the model for virtually every jazz musicians from the late 1920s to the outbreak of World War 2 – and beyond.
Perhaps what sums Louis up best of all is this comment "He made people happy and seemed like a good man." Or as Ken Burns, in his documentary on Jazz, said. "Armstrong is to music what Einstein is to physics and the Wright Brothers are to travel."
Format:
UK English