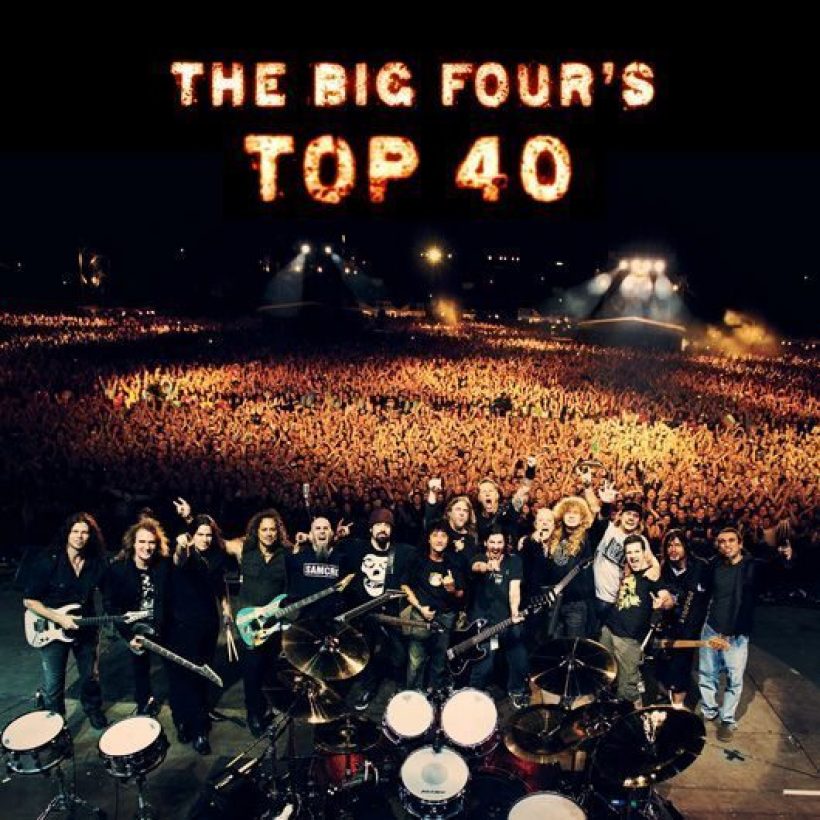 Emerging in the early 80s, thrash metal was forged out of an unholy alliance between the UK's New Wave Of British Heavy Metal and the hardcore punk scene of the US. Setting the template for the future of all heavy metal, the bands that fell under the thrash banner combined precision playing with a bludgeoning speed and heaviosity, their jaw-defining musicianship resulting in sometimes lengthy, complex songs being delivered with a visceral punch that upped the ante on anything that had gone before. Of all the bands that fell under the thrash banner, four came to dominate the movement, turning out increasingly ambitious music that spearheaded thrash metal's development throughout the 80s and into the 90s. Known as The Big Four, Metallica, Megadeth, Anthrax and Slayer continue to cast an unavoidable shadow over contemporary metal.
From early, raw albums such as Metallica's Kill 'Em All and Megadeth's Peace Sells… But Who's Buying?, through to Anthrax's overtly East Coast punk take on thrash, as evidenced on Spreading The Disease, and Slayer's black metal-presaging Reign In Blood, each of the Big Four bands pushed the music forward, while establishing themselves as unassailable behemoths. A high-profile "The Big Four" tour of the early 2010s served as a victory lap for the collective – and proved there was plenty more fire in the furnace. Latter-day outings such as Megadeth's 'Dystopia', from their forthcoming Dystopia album, and Slayer's 'World Painted Blood', sit comfortably along earlier classics such as Metallica's 'One' and Anthrax's 'I Am The Law'.
Arranged chronologically, our playlist The Big Four Top 40 not only traces each band's development through landmark songs, but shows how thrash evolved at the hands of the juggernauts that drove it forward. Inevitably, there are worthy songs that didn't make the cut – but that's just a testament to the amount of groundbreaking work these bands created.
Let us know what changes you'd have made – perhaps we can compile a "fan edition" in the future.
Format:
UK English