Download Festival: A Beginner's Guide
How to get the most out of the UK's biggest rock fest.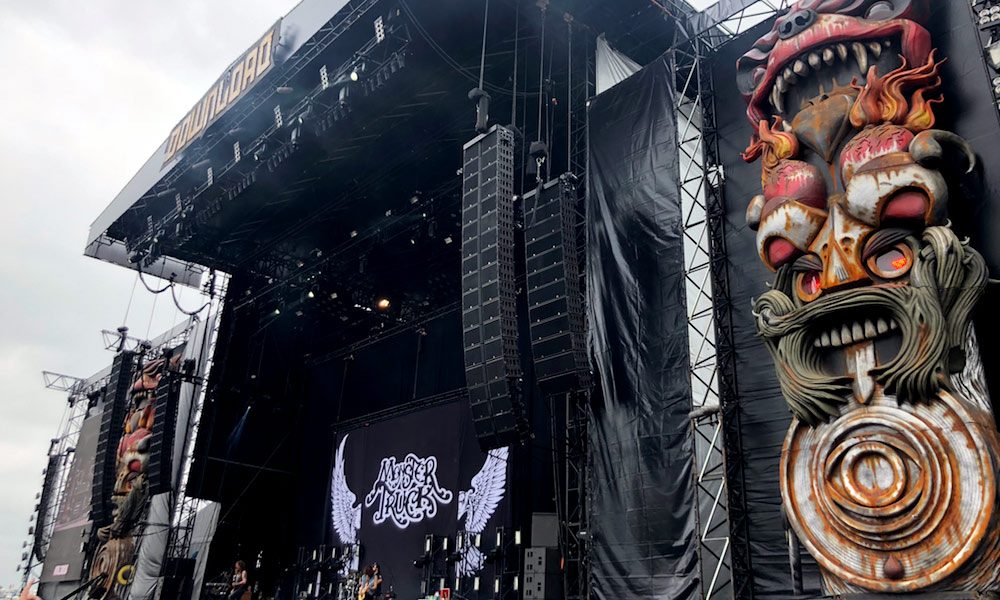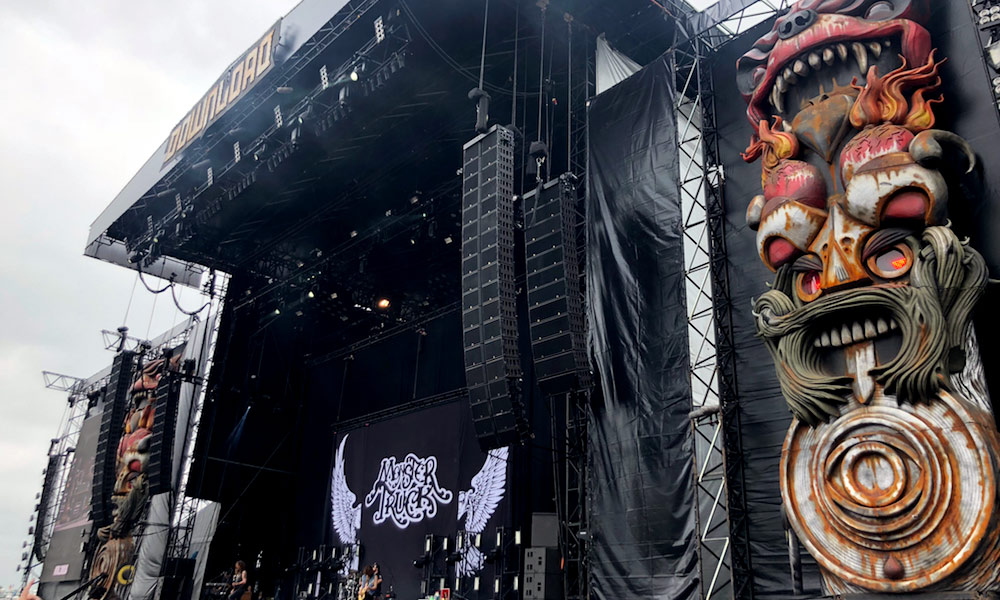 To the uninitiated, Download Festival is the biggest rock and metal music festival in the UK. With acts such as Def Leppard, Slipknot, Tool, Rob Zombie and Slayer, the festival draws over 100,000 attendees each year who come to worship at the altar of rock. A lot has changed since the festival (formerly known as Monsters of Rock) rebranded itself as Download Festival. This year's line-up is shaping up to be one of the best, with Slayer playing their last UK gig and Def Leppard set to perform their classic album Hysteria in its entirety. After attending last year's event, uDiscover's Molly Andruskevicius shares her tips on surviving Download Festival just as it descends upon Donington Park, Leicester on 14-16 June 2019.
It usually takes me no more than 10 minutes of being in a crowded gig to want to slay the entire human race. With people shoving, refusing to let you pass and talking too loudly, it's every man for himself out there. Download was the complete antithesis of that.
Download will apologise when you accidentally spill your drink on it. It simply wants you to relax and have a pleasant and non-confrontational time. Download wants you to be yourself. It wasn't at all what I expected from a crowd of 100,000 metalheads.
The other welcome surprise at the rock and metal gathering was its excellent inclusivity of varying needs. Each and every person that came to hear the music was well-equipped to do just that. Every stage had a viewing platform for wheelchair-users and a British Sign Language Interpreter was available on hand. It was the thoughtfulness and good spirit behind steps like these that saw Download receive the Gold Award for the 'Attitude is Everything' Accessibility Charter.
Download now stands as only the second festival of over 80,000 capacity that holds this honour. It was also home to the first ever Eco Campsite which was sponsored by Greenpeace. Campers agreed to respect the natural environment, take camping equipment home and be responsible for rubbish. You were also given reusable cups on site that you could return for cash at the end of the day.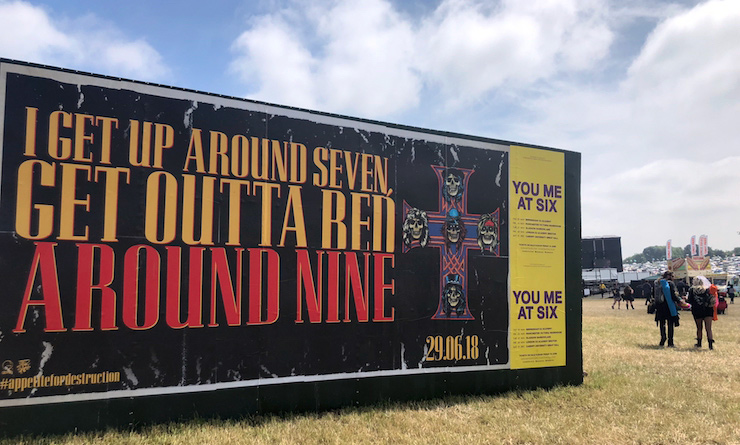 With that said, here is a very short beginner's guide on how to survive Download Festival.
1: Don't Wait Until The Day Before To Pack
You don't know stress until you've tried to buy wellies the day before a festival. You may have seen the perfect pair on sale the day before, but you can be sure they will have disappeared into thin air when you go to look for them, and any other festival-appropriate boots within a 30-mile radius will have likewise ceased to exist.
2. Go With An Open Mind
As someone who lives on a musical rotation of U2, Bob Dylan and Johnny Cash, I was apprehensive about how much I was going to enjoy this weekend to say the least. I expected to spend an entire weekend getting crushed in a mosh pit by people with more metal in their face than Colossus, but what I found was the most polite and welcoming crowd I've ever experienced. That's not to say that moshing wasn't in abundance, I'm now the owner of a bruised cheekbone after running into the crowd during Andrew WK's 'Party Hard' – the definite highlight of my weekend.
3. Download The App
The Download Festival app has absolutely everything you need to know about the festival, including maps, stage times and news. It also has a 'What's On' section which offers non-musical activity options such as a cinema, fairground and WWE wrestling. You can also head there to find out about travel options, top tips for safety and camping information.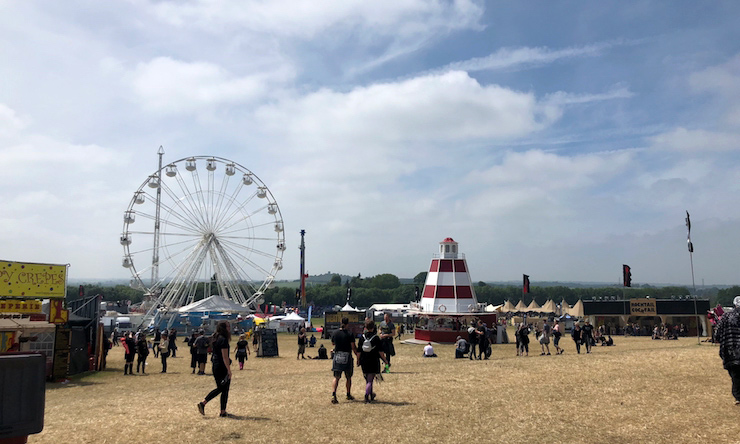 4. Bring Cash
Download had a plethora of great food stands, including ones that catered to vegetarians, vegans and the gluten-free. However, most only took cash, which can be a bit annoying if you're finding this out after finally getting to the head of the queue. That being said, there are cash machines on site if you do get caught short.
5. Opt For Black Clothing
You don't want to stick out like a sore thumb now, do you? Although, also spotted among the crowd was someone dressed as a T-Rex, the entire cast of The Wizard of Oz, Oompa Loompas from Charlie and the Chocolate Factory and a unicorn, so feel free to ignore this tip.
6. Enjoy The Music
As I think I've made abundantly clear, I wouldn't exactly call myself a metal fan but there really was something for everyone at this festival. With so many acts on, the music varied from soft rock to screamo and the headliners put on an amazing performance every single day, creating an incredible and contagious atmosphere. Standing among 100,000 people and singing along to Guns N' Roses 'Paradise City' is something I'll never forget. There were over 60 bands on the line-up this year but if none of them do it for you, you can always just eat a doughnut and watch a motorbike drive around a steel cage ball.
Looking for more? Discover the best music festivals of 2019.
Format:
UK English