Best Music Festivals Of 2019: A Guide To What, Where And When
The best music festivals of 2019 cover everything from rootin' tootin' country music to ear-blasting rock and all-nighters in the heart of Europe.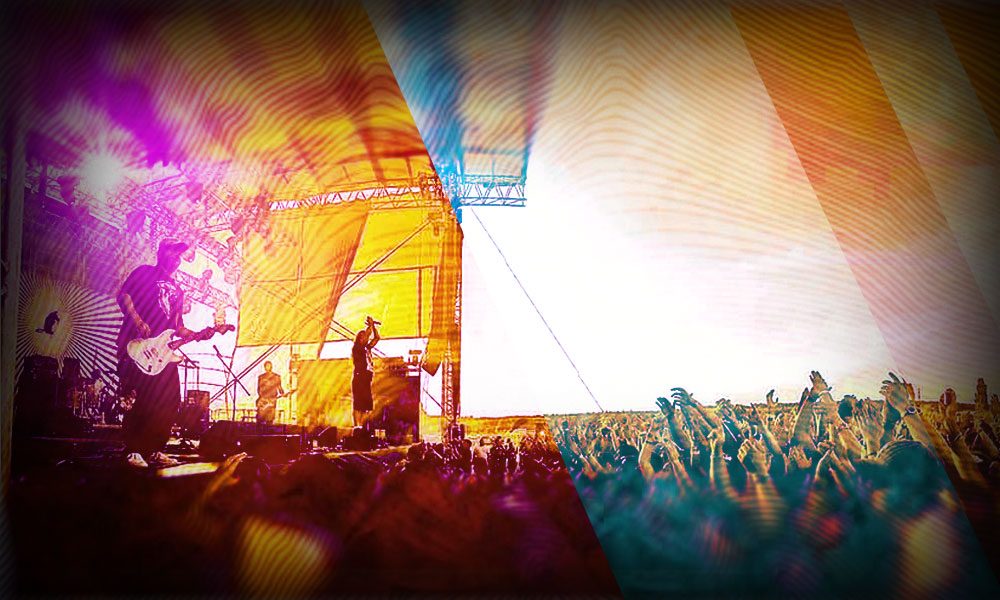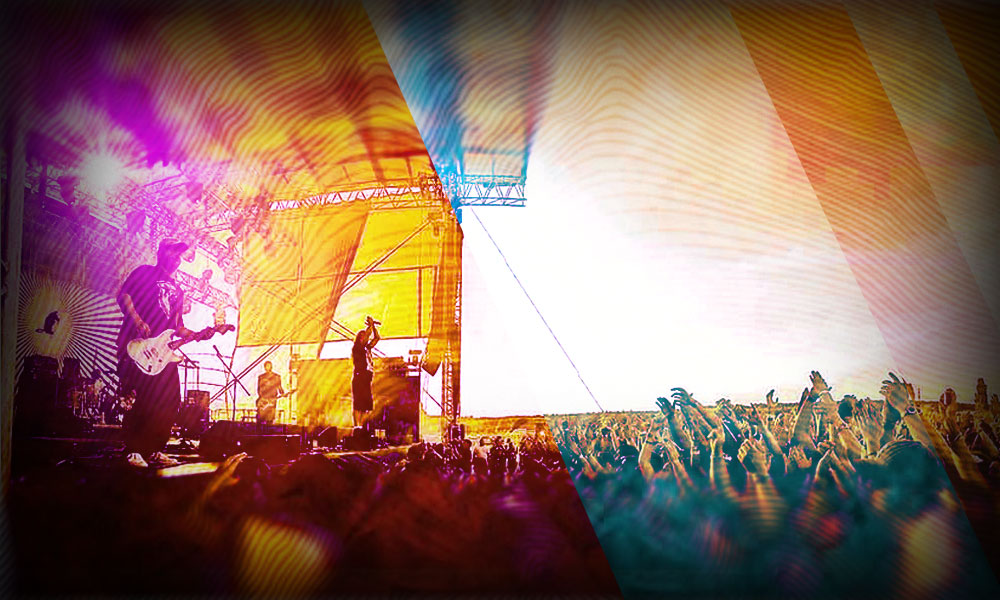 These days the choice of music festivals can be bewildering. During the summer months, there's barely a weekend that goes by without a range of festivals taking place, all vying for the attention of music lovers. Whether you've got a penchant for all things country, heavy rock, rave – or anything in between – there will be an event for you. With that in mind, here's our guide to some of the best music festivals of 2019.
The Best Music Festivals Of 2019: What, Where And When
Primavera Sound
If roughing it in a tent for a weekend isn't for you, but the idea of checking out some of the most cutting-edge talent around very much is, Primavera could well be up your street. The festival takes over the centre of Barcelona with an unbelievable line-up (this year's is refreshingly female-centric) supported by a programme of lectures, workshops and film screenings all over the city. Best get that hotel booked now.
When: 20 May-1 June
Where: Barcelona, Spain
Key acts: Solange, Janelle Monáe, Carly Rae Jepson
Primavera Sound 2019 Barcelona: The New Normal
Nocturne Live
This year's winner of the "Fanciest Festival Setting" award has to go to Nocturne Live. The Great Court at Blenheim Palace (a UNESCO World Heritage Site, no less), will be transformed into a 7,000-seat arena hosting some top pop and soul names. Your ticket gives you access to the palace grounds, so why not get make a day of it? Just don't get lost in the giant hedge maze and miss the headliner!
When: 20-23 June
Where: Blenheim Palace, Oxfordshire, England
Key acts: Tears For Fears, Kylie Minogue, Scritti Politti
Glastonbury Festival
After taking a break in 2018 to allow the fields to recover, the most prestigious festival in the UK is back to reclaim its place among the best music festivals of 2019. Whether you already have a ticket or are clinging to the possibility of snagging a resale, the key – as ever with Glastonbury – is to expect the unexpected, whether that's joining a cabaret troupe, raving in Arcadia, or spending the weekend in the circus tent.
When: 26-30 June
Where: Worthy Farm, Somerset, England
Key acts: Stormzy, Janet Jackson, The Killers
Rock Werchter
Every year since 1976 the Belgian city of Leuven has welcomed some of the world's biggest rock acts – and 2019 is no exception. At just half an hour from Brussels (so a two-hour Eurostar jaunt from London), the chance of washing some tunes down with beer and Bratwurst will be irresistible to many.
When: 27-30 June
Where: Leuven, Belgium
Key acts: Muse, Florence + The Machine, Mumford & Sons
Roskilde
Beginning in 1971 as a hippie-orientated festival before catering for the Scandinavian love of all things heavy in the late 70s and 80s, Roskilde has grown – both in terms of sheer scale and musical breadth – to the point where it's considered the European equivalent of Glastonbury. With massive headliners and stages catering for hip-hop, electronica, rock and world music, there's something for everybody.
When: 29 June-6 July
Where: Roskilde, Denmark
Key acts: Bob Dylan, The Cure, Robyn
First acts announced for Roskilde Festival 2019
Love Supreme Jazz Festival
The grounds of Glynde Place, a palatial Elizabeth Manor House situated in the rolling South Downs of East Sussex, provide a suitably regal setting for soul, jazz and R&B royalty. Now in its seventh year, Love Supreme continues to go from strength to strength; already confirmed for 2019 are the endlessly inspirational Ms Lauren Hill, jazz vocalist Madeleine Peyroux and the Empress Of Soul herself, Gladys Knight.
When: 5-7 July
Where: Glynde Place, East Sussex, England
Key acts: Ms Lauren Hill, Gladys Knight, Snarky Puppy
Latitude
With brilliantly curated, dedicated comedy, theatre, cabaret and film areas, not to mention restaurants and bars that cater for the most sophisticated of palettes, the musical line-up has plenty to compete with at Latitude. Happily, with huge genre-spanning names across three stages, there's plenty to tempt you away from another cocktail or spot of lake swimming.
When: 18-21 July
Where: Henham Park, Southwold, Sussex, England
Key acts: Lana Del Ray, Underworld, Chvrches
Ramblin' Man Fair
Despite being only one hour's train journey from London, for one weekend a year Ramblin' Man Fair will make you feel as if you're a Good Ol' Boy in the American South, where the Jack Daniels flows and leather trousers hardly raise an eyebrow. Topping the usual mix of classic rock, blues and country are the current kings of Southern rock, Black Stone Cherry, and stadium giants Foreigner.
When: 19-21 July
Where: Maidstone, England
Key acts: Black Stone Cherry, Foreigner, The Wildhearts
Joining us for Ramblin' Man 2019 are........
Sziget
Based on an island in the centre of Budapest, Sziget's unique location is matched by its atmosphere. Drawing inspiration from Eastern European musical heritage, you're likely to hear Hungarian traditional music spilling out from tents, while odd theatrical flourishes abound all over the festival site, from magic shows to interpretive dance. But bringing the crowds in are a selection of world-beating headliners, ensuring another landmark year.
When: 7-13 August
Where: Budapest, Hungary
Key acts: Florence + The Machine, The 1975, The National
Woodstock 50
Aiming to live up to the legend of the most iconic music festival in history, Woodstock 50 take a shot at being one of the best music festivals of 2019 with a heady mix of current talent and the superstars of yesteryear. Importantly, the message of peace and love will be to the fore, with NGOs and charities invited to attend, spreading their messages and increasing participation in worthy causes.
When: 16-18 August
Where: Watkins Glen, New York, United States
Key acts: Jay Z, Miley Cyrus, Santana
Sundown Festival
A surge in glitter sales is expected in the Norfolk area at the height of summer thanks to the influx of thousands of pop, dance, house and drum'n'bass lovers for Sundown. It's grown each year since starting in 2010 and now boasts four stages and a funfair, should you grow tired of raving and fancy some high-octane japes.
When: 30 August-1 September
Where: Norfolk Showground, England
Key acts: Anne-Marie, Tine Tempah, Jax Jones
The Long Road
Dust off that Stetson, tighten that Bolo tie and shine those spurs because September sees that most rootin' tootin' of festivals, The Long Road, returning to bring a whole lot of country to the East Midlands. Simply hosting some top country talent isn't enough for The Long Road; the entire festival is designed to feel as authentic a Nashville experience as possible in the Leicestershire countryside, with honky tonk bars, square dancing and whip-cracking workshops.
When: 6-8 September
Where: Stanford Hall, Leicestershire
Key acts: Kip Moore, Asleep At The Wheel, Rhiannon Giddens
Life Is Beautiful
Turning Downtown LA into a freewheeling festival for a few days, all bets are on Life Is Beautiful being an incredible experience. Making room for local artists, top-class comedians and a slew of bands (yet to be announced), if past years are anything to go by, it'll be worth taking a gamble on booking those flights now.
When: 20-23 September
Where: Downtown Las Vegas, United States
Key acts: To be announced
Format:
UK English