'AmeriKKKa's Most Wanted': How Ice Cube Became Public Enemy No.1
Did he really just say that? Decades on from its release, Ice Cube's debut album still has the power to shock.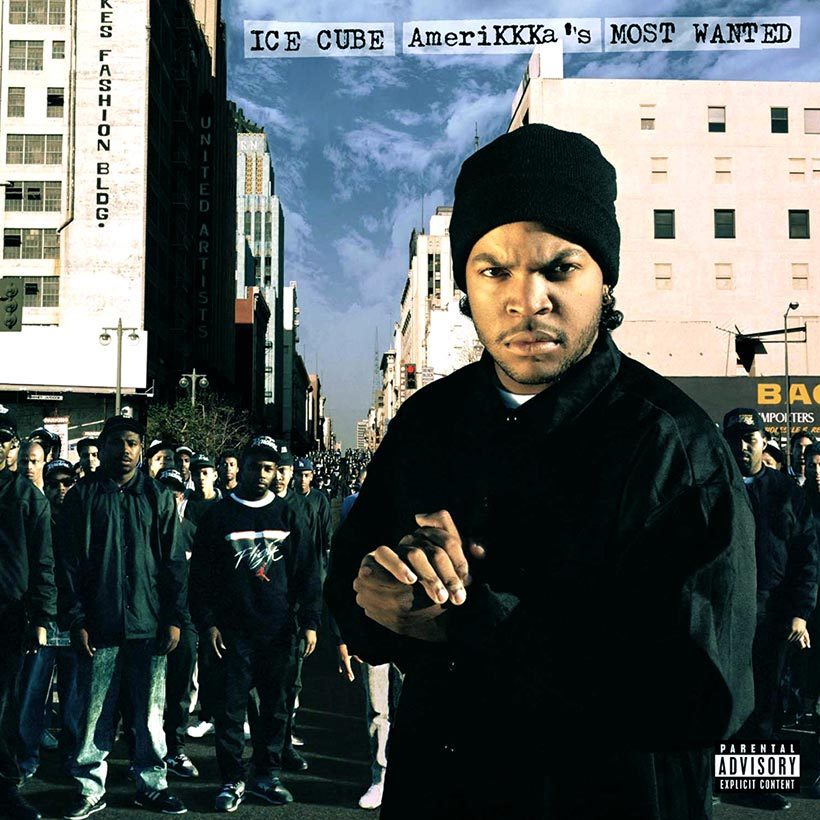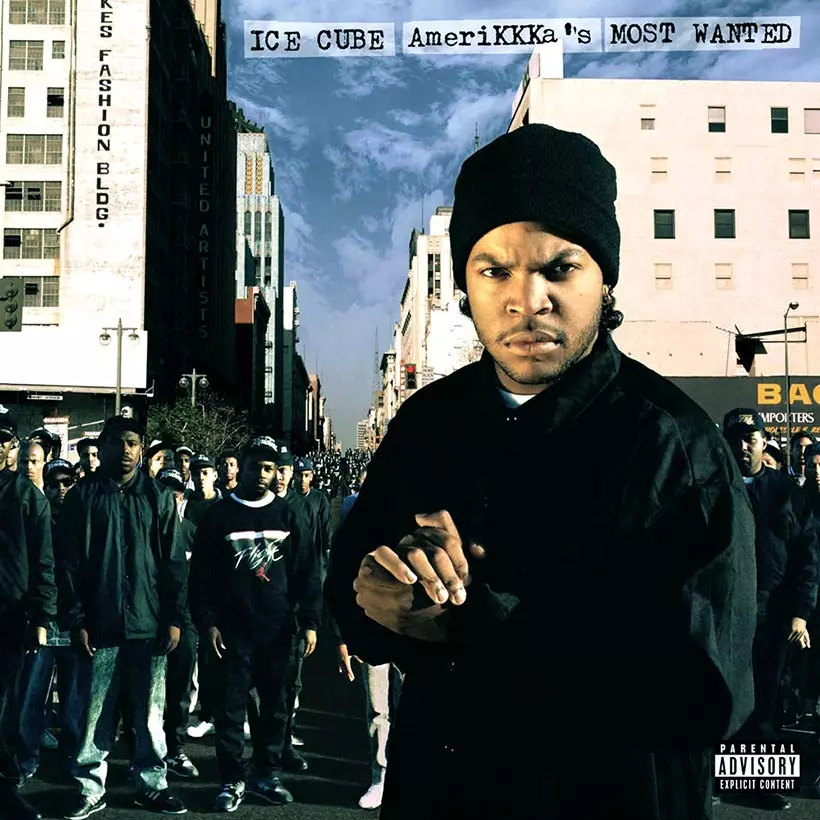 In 1990, Ice Cube left NWA and entered the solo arena. He was a proven talent, writing some of NWA's best lyrics and adding politics to their gangsta armory, with a voice like an army sergeant spitting a rebuke into your face. But a reputation brings a problem: you gotta live up to it. And it's one thing working within a crew; leaving it's another thing entirely: you gotta build your own. And while Cube knew his funk and the noise he wanted to create on his debut album, AmeriKKKa's Most Wanted, his experience as a producer was actually fairly limited.
Though the more experienced Dr. Dre wanted to produce a Cube solo album, the internal politics of NWA nixed that. But who else could deliver the roughneck, ball-breaking beats like NWA, the rulers of the West Coast jam at the end of the 80s? There was really only one guaranteed-to-spill-blood-with-funk option, so Ice Cube headed east to work with The Bomb Squad, who had been creating beats to burn for Public Enemy.
So the East and West Coast rivalry was about to end, right? Well, not exactly, but Cube, his ally Sir Jinx and The Lench Mob all headed to NYC to create the record. And a fresh beef was rapidly becoming apparent, with Cube and NWA shooting verbal ammunition at each other, his former comrades attacking Cube on "100 Miles And Runnin'." A lot was riding on the release of AmeriKKKa's Most Wanted. Cube had to deliver the goods, or he was done.
Listen to AmeriKKKa's Most Wanted now.
A hard-hitting solo debut
Right from the top, Cube's solo debut hit hard. After the scene-setting "Better Off Dead," the super-tough, P-Funk/Steve Arrington-sampling, heavy-dredging "The Ni__a You Love To Hate" drops like a ton of bricks. Cube does not pull his verbal punches, letting you know he hasn't mellowed, the lyrics splattered with "b__ch"es and N-words. Between verses, he includes a measure of the criticism he knows he'll face, with interjections saying he shouldn't be so misogynistic, and that he isn't doing anything for the brothers; Cube's not only refuting it, he's reveling in it. The album's title track, a rawer, more basic branch of funk, is a gangsta tale with an inevitable outcome, but Cube lets you know what time it is with a racial message: the cops didn't care about his crimes until he robbed white folk.
"You Can't Fade Me"/"JD's Gafflin'" and "Once Upon A Time In The Projects" are stories of misadventure with women; in one he's struggling with impending paternity, in the other, he's taken a girl to her home to find it's a crack house and a raid is imminent. He's occupying a paranoid world here, but there's reality too. Cube again sets himself up as an outsider on "Turn Off The Radio"; knowing airplay will never come his way, he might as well say what he has to say.
Cube's often-overlooked comedy chops are in evidence on "A Gangsta Fairytale," the kind of story you'd never let the young and innocent hear, delivered in a nursery rhyme style. "I'm Only Out For One Thang" presents Cube and Flavor Flav as an alternative foulmouthed Public Enemy, chatting s__t about girls. Rather more serious is "Who's The Mack," a steady-rolling warning about those who would manipulate you, from pimps to hustlers to playas, and there's maybe even a word in there for a fellow LA rhymer he would later join in Hollywood. Though overshadowed by more notorious cuts, such as "You Can't Fade Me," with its thoughts of violence on women, "Who's The Mack" can be perceived as sympathetic to females, if delivered in a rough-edged way. And it was certainly one of the funkiest tunes of 1990.
Ice Cube - Who's The Mack
Just in case that was too conciliatory, he drops "It's A Man's World," a jokey beef with the highly talented female rapper Yo-Yo, whose fine 1991 debut album would be partly produced by Ice Cube. He doesn't entirely get the better of her. AmeriKKKa's Most Wanted closes with "The Bomb," a truly massive rapid-fire killer with the main man spitting brilliant rhymes, leaving you burning to play the whole damn thing again.
The reception and legacy
AmeriKKKa's Most Wanted was a "Did he really just say that?" affair, and, decades on from its original release, on May 16, 1990, it still has the power to shock. In fact, in the #MeToo era, it's perhaps even more shocking.
At the time, it took the West Coast gangsta boogie up a notch; in NWA, Ice Cube's attack was always slightly blunted by being dispersed, here it smacks you full in the face. It's hard to imagine a better album of its type, and it boomed out of jeeps throughout the summer of 1990 without so much as a single wave of airplay. Now, however, it stands as a testament to its time: a fury of beats and rhyme that established once and for all just how strong Ice Cube's work could be. Pushed into a corner, Ice Cube fought his way out with intelligence, wit, anger, and tactics, and, once in a while, tipped you a nod that there was more to him than the gangsta style.