Andrew Loog Oldham – A True Original
Andrew Loog Oldham was 19 years old when he signed The Rolling Stones to a management deal; his genius helped make them the band they became.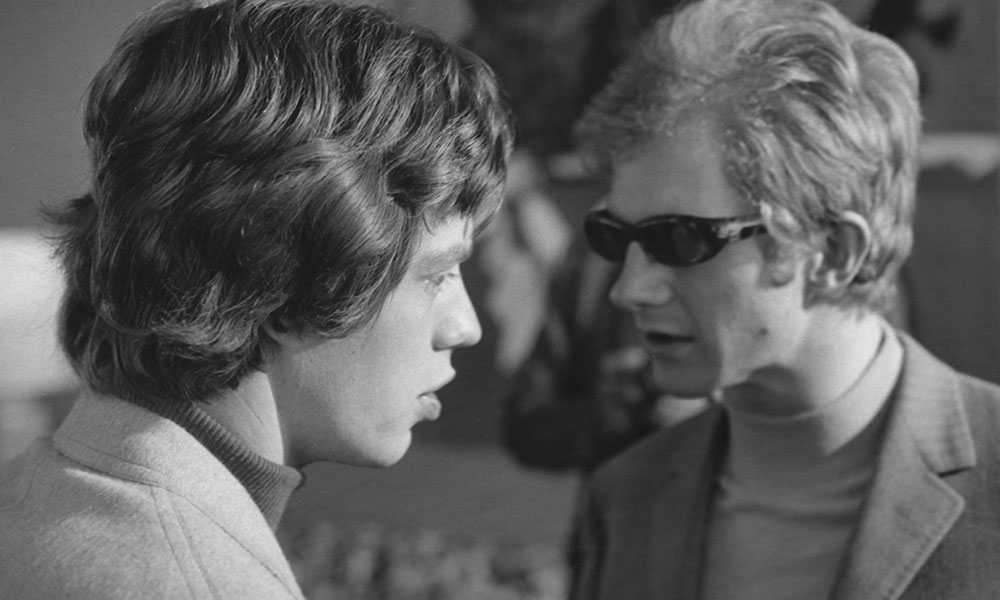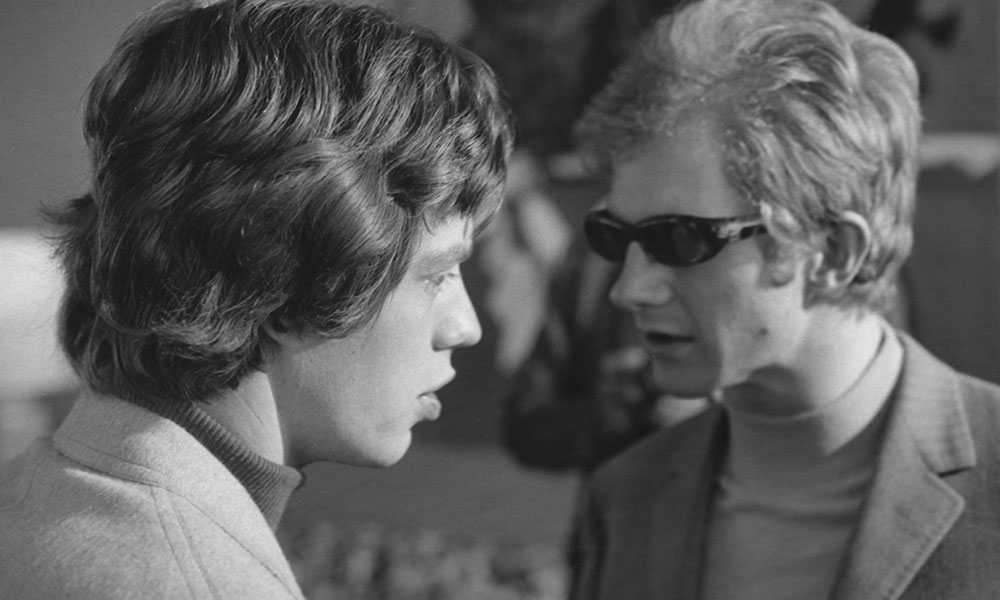 In August 1964 Andrew Loog Oldham said, "We (he and Eric Easton) didn't make the Stones stars, the public did. Three years ago, it was possible for manager to make star. These days it is the fans who dictate who will be stars. We simply helped draw attention to the Stones and the public accepted them." It vastly underplays just what the, then, 20-year-old hustler extraordinaire had done for The Rolling Stones.
Born on 29 January 1944, Loog Oldham was the son of a Texan US Air Force lieutenant, Andrew Loog and an Australian nurse, Celia Oldham. His father was killed in June 1943 when his B.17 bomber was shot down over the English Channel.
As a teenager Loog Oldham worked for Mary Quant before he was employed by The Beatles through Brian Epstein's NEMS organisation. It was the Record Mirror's Peter Jones that told Andrew to go and see The Stones at Richmond's Crawdaddy Club in April 1963. Loog Oldham was convinced from the outset that they had something.
Andrew had gone to the Crawdaddy with Eric Easton who ran a little booking agency that represented singer, Julie Grant and guitarist, Bert Weedon who had an office in Regent Street. Andrew rented some office space from Eric, who had once been a performer, playing the organ in the Blackpool Tower. As Andrew said, "Eric was grey haired, grey suited and in his mid-thirties." The total antithesis of ALO.
According to, Loog Oldham, "I called Mick over to meet Eric. Brian came up and joined in. We simply had a chat, sizing each other up. Brian put himself forward as leader of the group, and the rest seemed to accept this." He later said, "I was probably 48 hours ahead of the rest of the business in getting there. That's the way God planned it."
He and Easton signed The Stones to a management deal, securing a record deal with Decca Records and a few weeks later they released their debut single that was a minor hit, most probably due to Andrew hustling it into the charts. Before all this happened, he ousted piano playing Ian Stewart from the band for the simple reason, in Keith Richards view, "According to Andrew Stu just didn't look the part, and six is too many faces for the fans to remember in a photo."
Over the coming four years Oldham masterminded The Stones rise and rise. Having first got them into matching suits for their debut TV appearance on Thank Your Lucky Stars, Andrew soon realised their was value in them looking different to all the other identikit, suit-wearing bands. That and the fact that The Stones were just basically not interested in conforming.
Loog Oldham is a month younger than Keith, who himself was the youngest member of The Stones, which makes his achievements all the more remarkable. It was ALO's innate sense of promotion, his flair, his pushiness and his understanding of music marketing, long before anyone else understood what it meant, that helped make The Stones who they became.
ALO 'produced' their early recordings without really knowing what a record producer did. The fact is he had a sixth sense as to what worked. When the band were struggling for a follow-up to their first single ALO hustled John Lennon and Paul McCartney into giving the Stones one of their as yet unreleased, and unrecorded, songs for The Stones to cover. 'I Wanna Be Your Man' made No.12 on the UK charts and was the catalyst for much that followed.
Whereas Brian Epstein referred to The Beatles as "My popular music combo," Loog Oldham famously coined the headline, "Would you let your daughter sleep with a Rolling Stone." Sadly, the ever-conservative Melody Maker changed 'sleep' to 'go'. From the outset ALO cultivated the image of the band as anti-establishment, provocative, intelligent and very much their own people. According to Andrew, "When The Beatles were having hit records and bridging the generation gap, The Stones were saying, you either like us or f**k off." Every parent hated The Stones, which meant that just about every teenager loved them; ALO was a big part of furthering that feeling.
Loog Oldham fought with Decca at every turn. Getting the label to agree to issue the first Stones UK album with no title on the cover; it didn't even include the name of the band. Perhaps most famously of all he got Mick and Keith writing songs together. Maybe the story of locking them in a room until they wrote a hit is a little far-fetched, but it was undoubtedly Loog Oldham who saw the sense in getting them songwriting.
Loog Oldham had vision, but he also had a low threshold of boredom and wanted to try everything. He branched out into recording other artists, notably Marianne Faithfull. He recorded under his own name as the Andrew Oldham Orchestra releasing several albums and a single entitled '365 Rolling Stones (One For Every Day of the Year)', sadly it was a leap year.
And after he brought in Allen Klein to be his partner in managing the band's affairs the writing was on the wall. In 1965 he set up Immediate Records which released some amazing singles, including records by PP Arnold, Chris Farlowe, the Small Faces, John Mayall & the Bluesbreakers, Rod Stewart, the Nice, Amen Corner, and the McCoys.
By 1967, during the recording of Their Satanic Majesties Request, Loog Oldham walked away from The Stones. It was very much a case of 'my work here is done.' He had taken the band as far as he could, and he wanted something different. But make no mistake, without Andrew Loog Oldham, today there would be no Rolling Stones as we know them.
In 1998 he wrote Stoned, the first of three books about his life (2 Stoned and Rolling Stoned were the other two). Read all three, there are no better books to give you a sense of what the Sixties in London were all about. In 2014 he was inducted into the Rock and Roll Hall of Fame; it is a deserved honour for one of rock music's genuine originals and true groundbreakers.
Follow the official Rolling Stones Best Of playlist to hear more Stones hits.
Format:
UK English