'The Avantgarde Series': Deutsche Grammophon's Mammoth Classical Box-Set
The idiosyncratic collection of wildly disparate works is connected by one thing: Expanding the boundaries of music.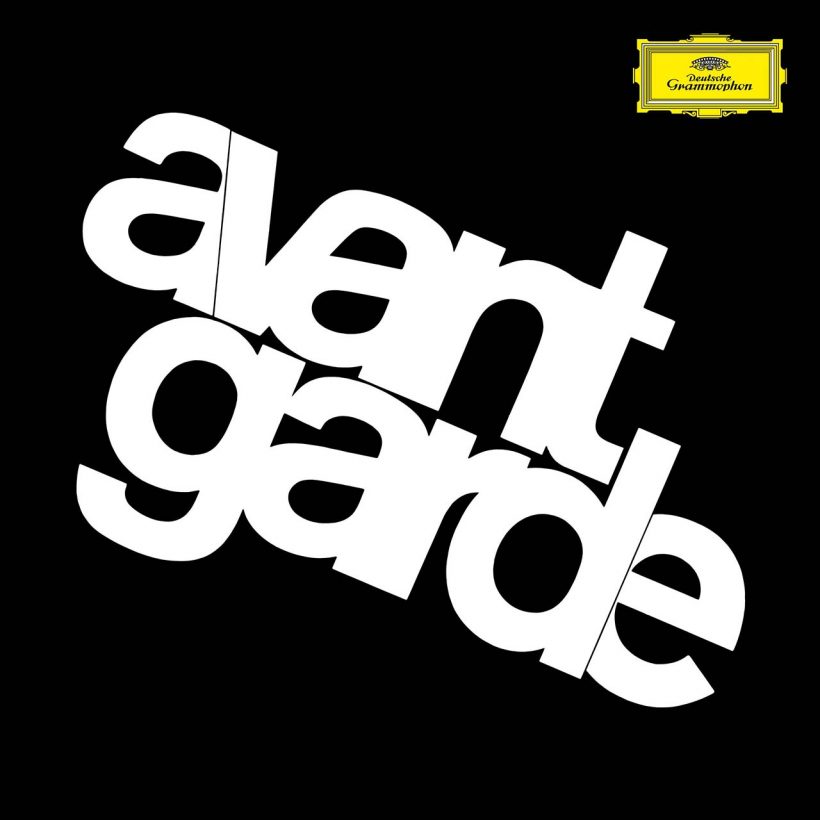 What is avant-garde music? Well, what is music, period? French composer Edgard Varèse said music was organized sound. Whether those sounds were produced by horns, stringed instruments, percussion, the human voice, electronic devices, or manipulated tape recordings… All options were on the table.
In the 1960s, a broad range of composers were attempting to stretch the boundaries of music — how it was written, how it was performed, and how it was recorded. Eventually, the major record companies, particularly Columbia and RCA, began to turn their attention to these exploratory works and their creators. Deutsche Grammophon, the world's oldest surviving record company and one which already had a very strong reputation for releasing some of the greatest classical music in the world, began to turn its attention to these new sounds as well. One of the most compelling results of this attention was "The Avantgarde Series," which consisted of 24 albums by nearly three dozen composers – as well as the improvising collective Gruppo di Improvvisazione Nuova Consonanza – packaged in four boxes of six LPs. Each of the albums was wrapped in a brightly colored sleeve by designer Holger Matthies, and although they were priced cheaply enough that the college students who made up their likely audience could afford them, the recordings were produced with exemplary care. Now, 21 of the original LPs, many of which were never reissued, have been gathered into an imposing and beautiful box, in reproductions of their vivid sleeves and with the original liner notes included in a nearly 200-page book.
Purchase the Deutsche Grammophon Avantgarde series box set now.
The first box in the series, released in 1968, included string quartets (by Witold Lutoslawski, Krzysztof Penderecki, and Toshiro Mayuzumi, performed by the LaSalle Quartet); organ pieces (by Mauricio Kagel, György Ligeti, and Juan Allende-Blin, all performed by Gerd Zacher); vocal pieces by David Bedford, Ligeti ("Lux Aeterna," famously included in the Stanley Kubrick film 2001: A Space Odyssey, which hit theaters the same year), Arne Mellnäs, and Marek Kopelent; pieces for between one and five trombones by Vinko Globokar, Luciano Berio, Karlheinz Stockhausen, and Carlos Roqué Alsina, all performed by Globokar; and pieces for chamber trio and large ensemble by Kagel. (It also included two orchestral Stockhausen compositions, "Gruppen" and "Carré," but the composer's estate has refused to let DG reissue any of his material that was featured in the original series.)
The music covers an extraordinarily wide range. Some pieces are eerie and disquieting, almost ambient, while others are explosive – Ligeti's two-part "Volumina" rises from ominous drones to wild eruptions that sound more like free jazz than modern composition. Penderecki's "Quartetto per Archi" features waves of percussive strikes of bow against instrument, only gradually evolving into upper-register trills. Globokar's five-part "Discours II," for five overdubbed trombones, renders the instrument unrecognizable – sometimes it's a groaning pipe or a gurgling drain, sometimes a gong, sometimes a klaxon.
Globokar: Discours II (Pt. 1)
One year later, in 1969, the second Avantgarde LP box appeared. This one included works by John Cage (his famous Atlas Eclipticalis and Winter Music, combined here with Cartridge Music), Kagel, Dieter Schnebel, and an entire album devoted to works by the Italy-based improvisational collective Gruppo di Improvvisazione Nuova Consonanza, founded by Franco Evangelisti and which included in its ranks Ennio Morricone, Roland Kayn, Frederic Rzewski and others. Atlas Eclipticalis was written by superimposing musical staves over the star atlas with which it shares its title; Winter Music is similar in structure. The music is sparse and atmospheric in an unsettled manner, feeling like a series of discrete events that develop a collective identity mostly through proximity.
Dieter Schebel's "Glossolalie" is a Dadaistic combination of nonsensical monologues and vocal eruptions (all in German), with occasional bits of solo vibraphone, piano, or scraping sounds. Another Schnebel piece, "Für Stimmen (…Missa Est)," is performed by a more conventional choir, but still sounds strange and unprecedented. The Gruppo's pieces, particularly the five-part, 24-minute "…E Poi?", are eerie and startling, but they raise questions like "Why that sound, at that moment?" that are never satisfactorily answered.
Gruppo Di Improvvisazione Nuova Consonanza: ... E Poi? (Pt. 1)
Around this time, electronic instruments and tape manipulation began to become more important in avant-garde composition, and it's readily apparent in the third set, released in 1970. It could be argued that Luc Ferrari's "Presque Rien No. 1, le lever du jour au bord de la mer" doesn't even qualify as music, as it is a carefully sculpted collage of field recordings made between four and six AM in a small Croatian village over a period of weeks. It is a document of the sounds – lots of horses clop by – and conversations heard as the village and its people come to life each day. On the other hand, Roland Kayn's "Cybernetics III" is a two-part, 23-minute journey into a universe of hisses, roars, and disembodied voices that seem to wail like tormented souls trapped in an alternate dimension. A lot of ideas pioneered by avant-garde classical musicians were later borrowed for horror and sci-fi movie soundtracks, and Kayn's uniquely unsettling work could easily have scored the 1978 remake of Invasion of the Body Snatchers. On the more organic side, the LaSalle Quartet returns, performing pieces by György Ligeti, Earle Brown, and Wolf Rosenberg.
Ferrari: Presque Rien No. 1 (Lever du Jour au Bord de la Mer)
When the fourth and final series of LPs appeared in 1971, the series had undergone a visual transformation. But if the graphics were less intense than before, the music was more so, from the ritual pounding and chanting of Cornelius Cardew's "The Great Learning," an LP-length composition performed by his Scratch Orchestra, to Stockhausen's "Spiral für Einen Solisten," a piece performed by Heinz Holliger on squawky oboe and "Audio Generator," which sounded like a poorly tuned radio producing indecipherable snippets of official-sounding voices, ghosts of haunted bureaucracy. Two contrasting vocal ensemble works, Sylvano Bussotti's "Cinque Frammenti All'italia" and Nicolaus A. Huber's "Versuch Über Sprache," are mysterious liturgies periodically punctuated (or interrupted) by bursts of manic laughter. The final album in the series contains three works, "L'Enclume des Forces," "Électro-Poème," and the five-part "Automatismes Sonores" by Belgian electronic pioneer Leo Küpper, which are full of eerie chirps and unsettling crackle and hum.
Küpper: Automatismes sonores (Pt. 3)
The Avantgarde Series is an idiosyncratic collection of wildly disparate works. Many major composers of the era are not represented, because they were signed to other labels. But the music that is preserved on these 21 CDs is some of the most astonishing, pathbreaking, and thought-provoking organized sound ever laid to tape. Some may argue that the advancements of the past are destined to become the traditions of the future. These works retain their capacity to startle and inspire, more than 50 years later.
Purchase the Deutsche Grammophon Avantgarde series box set now.