Shining A Light On Beefheart In 1972: The Spotlight Kid Takes The Stage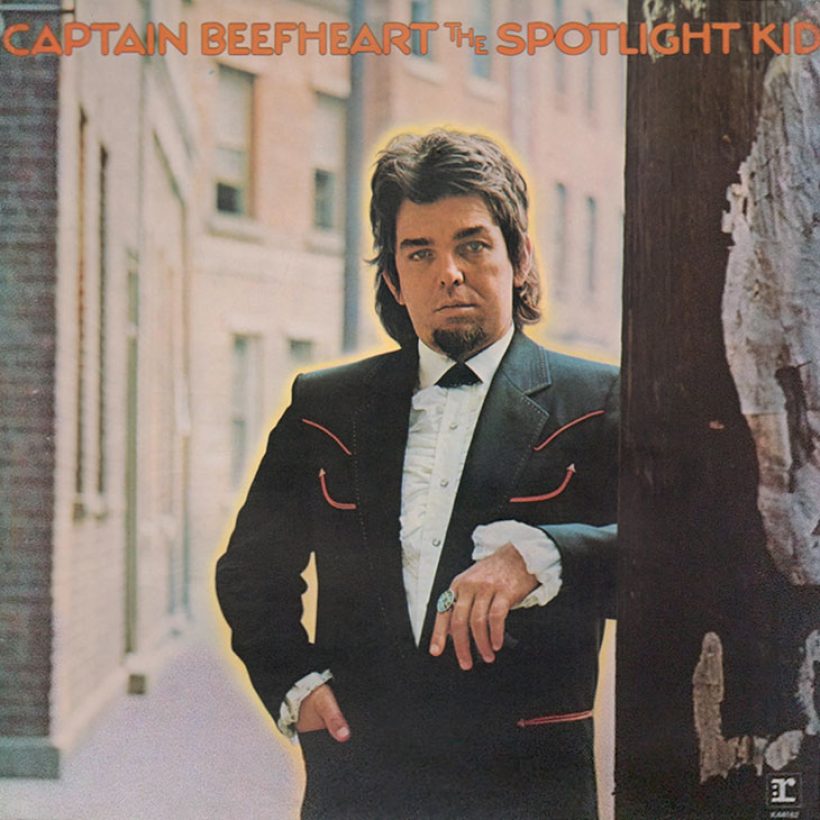 After the one-two punch of the epochal Trout Mask Replica and barely less outré Lick My Decals Off, Baby, Captain Beefheart got loosey-goosey with 1972's The Spotlight Kid: an undoubted attempt to shore up sales… albeit one that adhered to the definition of "commercially minded" tucked away inside the good Captain's zig-zag brainbox.
Perhaps attempting to woo wary listeners who thought his earlier wanderings were the wayward work of his Magic Band, The Spotlight Kid is the only Beefheart album credited solely to the man himself. But make no mistake: it might see the Captain adhere more closely to the blues template for the first time since 1968's Strictly Personal, with simpler song structures that settle into a low-down groove, but the presence of Magic Band members John "Drumbo" French, Zoot Horn Rollo, Rockette Morton and Ed Marimba is keenly felt – not least in the latter's spectral marimba, which creeps in and out of the background like a jittery ghost. Elsewhere, 'Click Clack' fully approximates the sound of a train steaming along the railroad; as on 'Electricity' before it, Beefheart and co alchemise the exact audio imagery suggested by the song's title.
And then there's the small matter of Beefheart's sole attempt at a Christmas song, 'There Ain't No Santa Claus On The Evenin' Stage', with chain-gang sleigh bells and Van Vliet's guttural "ho ho ho" more fitting befitting the funeral procession for a man whose "fingers broken 'n his heart 'n back forgotten" than they are any seasonal outings.
Beefheart is in playfully lascivious mood throughout the album – perhaps too much so for mainstream ears. Opener 'I'm Gonna Booglarize You Baby' comes off as simultaneously seductive and threatening, setting the scene for 'White Jam', in which a nameless female brings him said sticky preserve "in the night when I'm full". Later on the album, when she's "got juice on [her] chin" and her tail's "draggin' the gravy", the Captain simply declares his intention to 'Grow Fins', returning to the high seas to "take up with a mermaid".
While The Spotlight Kid hardly put the his name in lights (though its sleeve, with Beefheart haloed in yellow, delivered a nice visual pun), it did take him into the US Billboard Top 200 for the first time, reaching No.131 – his highest ever Stateside chart placing. (Released in January 1972, it peaked at No.44 in the UK, Beefheart's last chart entry on those shores.) Ultimately, though, Joe Public wasn't fooled. And The Magic Band were back on the marquee for the follow-up, Clear Spot – less a palette-cleanser than it was the next stage in Don Van Vliet's increasing attempts to start making money after five years in the wilderness.
Format:
UK English