Best Blues Music Gifts For Christmas
The best blues music gifts this year include supercharged takes on the classic tradition, plus the Stones, Rory Gallagher and more doing what they do best.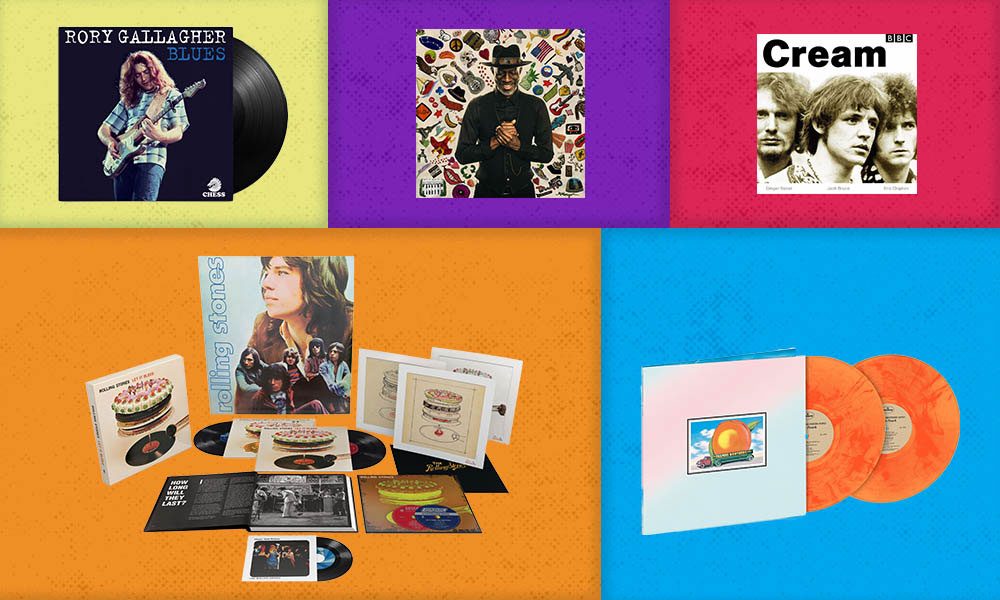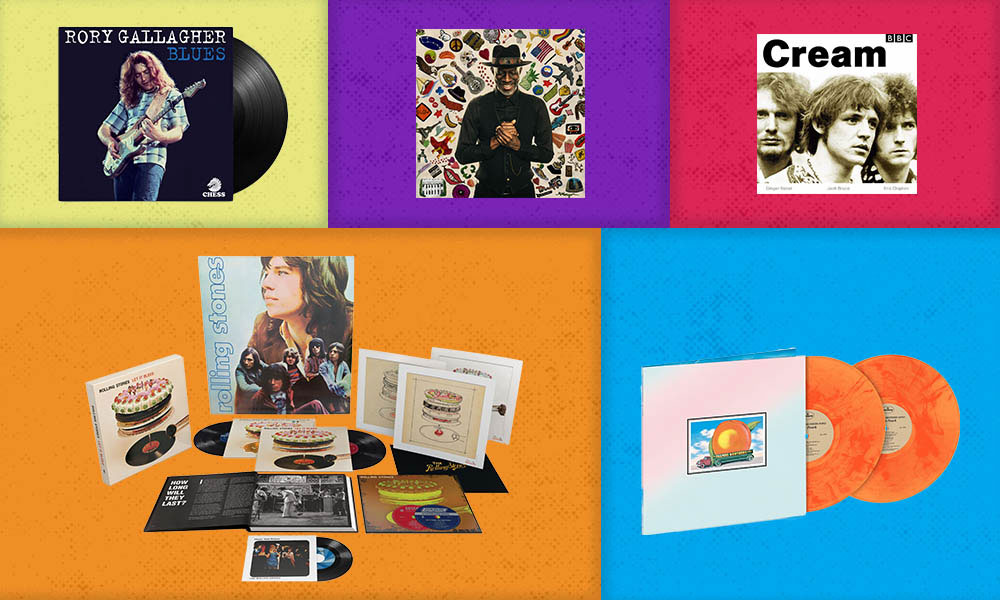 They'll have a blue Christmas with you, thanks to an abundance of blues music gifts this year from blues-rock progenitors such as John Lee Hooker to across-the-pond innovators like Cream and Peter Frampton. For a genre that's steeped in tradition, new records from Keb' Mo' and Kenny Wayne Shepherd Band prove that the blues is still evolving.
The Rolling Stones: Let It Bleed
As the 60s came to an end, who better to sound the death knell then The Rolling Stones? Songs like 'Gimme Shelter' and 'You Can't Always Get What You Want' soundtracked the end of the hippie dream, but the whole album is one blues-drenched goodbye to an era, even as the Stones themselves shifted gears, ready to enter their imperial phase in the early 70s.
Official Unboxing | The Rolling Stones - Let It Bleed (50th Anniversary Edition)
The Rolling Stones: Rock And Roll Circus
Originally conceived in 1968 as a BBC TV special that was shelved, The Rolling Stone's three-ring rock'n'roll spectacle is now available as part of a massive multi-media box set boasting previously unreleased recordings from the John Lennon, Keith Richards, Mitch Mitchell and Eric Clapton supergroup, The Dirty Mac. The deluxe edition includes a Blu-ray and DVD, plus the 2CD expanded soundtrack and a 44-page book.
Official Unboxing | The Rolling Stones Rock and Roll Circus (2019) | ABKCO
The Rolling Stones: Bridges To Bremen DVD
Fast-forward three decades and the Stones had graduated from big tops to the biggest venues in the world. Wave your lighter at home with this concert film that captures a show from the final leg of their Bridges To Babylon tour, in 1998. Meticulously restored from the original masters, the audio has been remixed and remastered, and includes four bonus tracks from their tour stop at Chicago's Soldier Field.
The Rolling Stones - (I Can't Get No) Satisfaction (Bridges To Bremen)
Cream: BBC Sessions
The live prowess of rock's pre-eminent power trio, Cream, is immortalised on vinyl with the 2LP reissue of their historic BBC Sessions. This limited-edition, coloured-vinyl set collects 22 tracks and four interviews recorded live at the BBC studios in London, spanning the period from shortly after their formation, in 1966, to right before their break-up in 1968.
Blind Faith: Blind Faith half-speed mastered vinyl
From the ashes of Cream came the blues-rock supergroup Blind Faith, which combined the talents of Eric Clapton, Ginger Baker, Traffic's Steve Winwood and Family's Ric Grech. Their sole 1969 album is reissued as half-speed master vinyl disc by Abbey Road Studios' award-winning engineer Miles Showell.
Rory Gallagher: Blues
Irish guitar hero Rory Gallagher not only brought the blues to Ireland but inspired countless guitarists that followed in his wake. The simply-titled Blues showcases Gallagher's virtuoso performances along with previously unreleased tracks, special guest sessions with legendary blues artists like Muddy Waters and Albert King, and lost radio sessions.
John Lee Hooker: The Country Blues Of John Lee Hooker
One of the greatest bluesmen of all time returned to his roots with this autobiographical collection of folk-country blues in 1959. Accompanied only by an acoustic guitar, Hooker's Riverside Records debut finds him recounting tales from the road in this eclectic set of Delta blues, moans and boogies.
Allman Brothers Band: coloured vinyl reissues
In celebration of the 50th anniversary of the pioneering blues-rock band's founding, At Fillmore East, Idlewild South, Eat A Peach and Brothers And Sisters were reissued on limited-edition coloured vinyl.
Gregg Allman: Laid Back
Coming on the heels of The Allman Brothers' 'Ramblin' Man', Gregg Allman's solo debut, Laid Back, showcased his blues and gospel influences. This deluxe vinyl reissue adds 18 bonus tracks in the shape of demos, outtakes and alternate versions.
Peter Frampton: All Blues
The former Humble Pie member turned searing soloist knows a thing or two about the blues. This collection of his favourite blues tunes hit No.1 in the US and includes a bonus rendition of Big Bill Broonzy's 'I Feel So Good'.
Keb' Mo': Oklahoma
The cover of blues Americana icon Keb' Mo''s 14th studio album, Oklahoma, reflects the many lives the revered singer, guitarist and songwriter has lived, with a merit badge for each. Fittingly, the ten-track album is deeply personal and political, and features cameos from Rosanne Cash, Robert Randolph, and fellow blues veteran Taj Mahal.
Kenny Wayne Shepherd Band: The Traveler
Blues guitar hero Kenny Wayne Shepard is helping to keep the music alive while giving it a modern twist. His latest record is a tour of the American South, exploring the wide expanse of blues, rock, country, soul and R&B.
See the rest of our 2019 exclusive gift guides.
Format:
UK English