Best Gifts for Bob Marley Fans This Christmas
Whether you're shopping for new fans or mega-fans, this Bob Marley gift guide has something for everyone.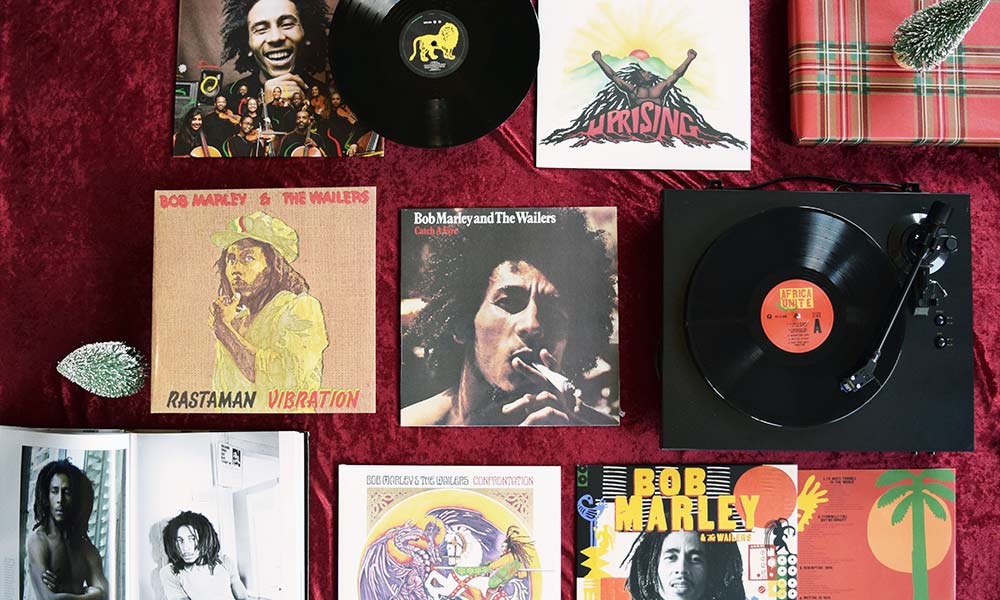 Bob Marley is one of the most beloved musicians of the 20th century. He's considered the undisputed king of reggae, and he's got millions of devoted fans worldwide even decades after his death.
With the holiday season fast approaching, we took to ranking our favorite Bob Marley-themed gifts to save you some time while shopping for the Marley fan in your life. We've rounded up everything from albums and clothing to accessories and limited-edition gadgets. There's something for everyone here!
Catch A Fire 3LP + 12-inch
Catch A Fire is the fifth studio album by Bob Marley and the Wailers and was included in Rolling Stone's 500 Greatest Albums of All Time. The 3LP+12" black vinyl package contains the original studio album and much, much more.

Songs Of Freedom 6LP Box Set
This is a newly revised 'Island Years' edition of the Classic Bob Marley Box Set, first time on vinyl outside Jamaica and on vinyl anywhere in nearly 30 years. Featuring Marley's many classics from "Concrete Jungle" through "Redemption Song," plus rare 12" mixes, B-Sides, Jamaican singles, and alternates.
Africa Unite LP
The album, Africa Unite, portrays two worlds colliding from a whole new generation of Afro-fused musicians reinterpreting Bob Marley's classic songs. As the name suggests, unity is at the heart of the album, and that is without a doubt the focus. Featuring Tiwa Savage, Teni, Oxlade, Sarkodie, and more.
Catch a Fire Script Hoodie
This black pullover hoodie features "catch a fire" in red script on the front, with a photo of Bob Marley on the back.
Bob Marley Cut-Out Photo T-Shirt
This cool short-sleeved t-shirt features a cutout photo of Bob Marley spelling out "Bob Marley."
Catch A Fire Print
Need something for the wall? This stunning lithograph has a black & white photo of Bob Marley, with a rasta stripes border and "catch a fire" in script at the bottom.
Catch A Fire Tye-Die Crewneck
This olive tie-dye crewneck sweatshirt features a front print of Bob Marley with psychedelic fire elements, "catch a fire" on the sleeve, and a back print of "73" overtop orange psychedelic fire. (Due to the custom dye process, each unit will be slightly different in coloration.)
Stephen Marley – Old Soul: Vinyl 2LP
Old Soul showcases Stephen Marley expanding his musical horizons as a singer and songwriter with his new acoustic soul-leaning album that's highlighted by special collaborations among its 14 tracks. Guests include Grateful Dead legend Bob Weir, Jack Johnson, Eric Clapton, Buju Banton, and many more.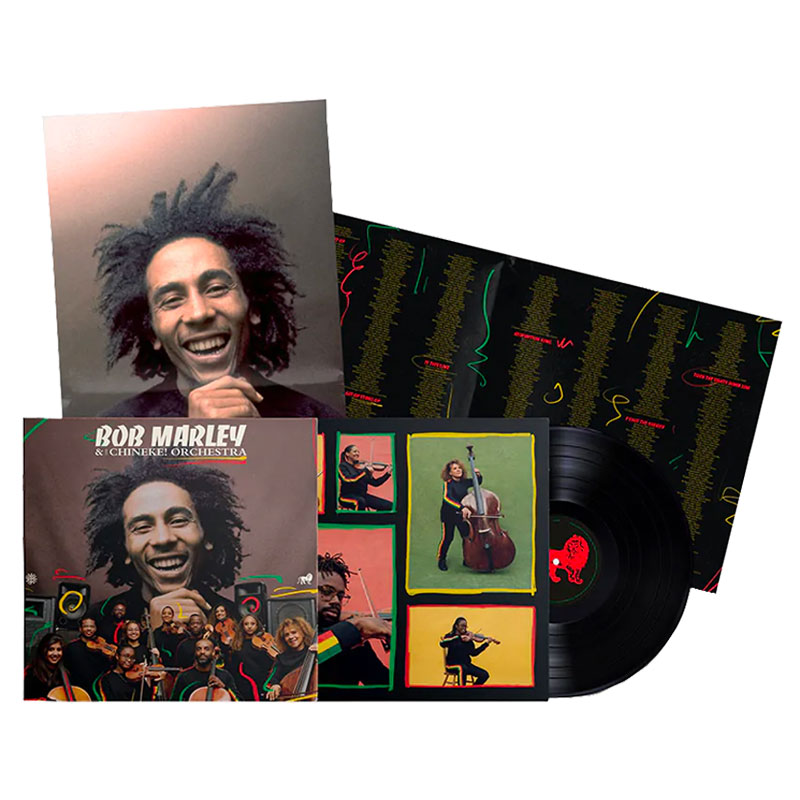 Bob Marley With The Chineke! Orchestra
Bob Marley with the Chineke! Orchestra reimagines some of Bob Marley's most recognized and listened-to songs with contemporary classical orchestration. The Chineke! Orchestra provides opportunities for a diverse range of up-and-coming and internationally respected classical musicians. This perfect gift for music devotees is available on limited edition 1LP splatter vinyl, on 1LP black vinyl, and CD.
The Capitol Session '73
This excellent gift, which is pressed to green vinyl, was recorded after Bob and his band, The Wailers, were kicked off of the Sly & the Family Stone tour for supposedly playing better than The Family Stone. Stuck on the West Coast of the US, Marley and the band recorded these tracks at Capitol Studios in Los Angeles, playing intimate versions of tracks like "Stop That Train," "Stir It Up," and more.
This never-before-heard session is now available here.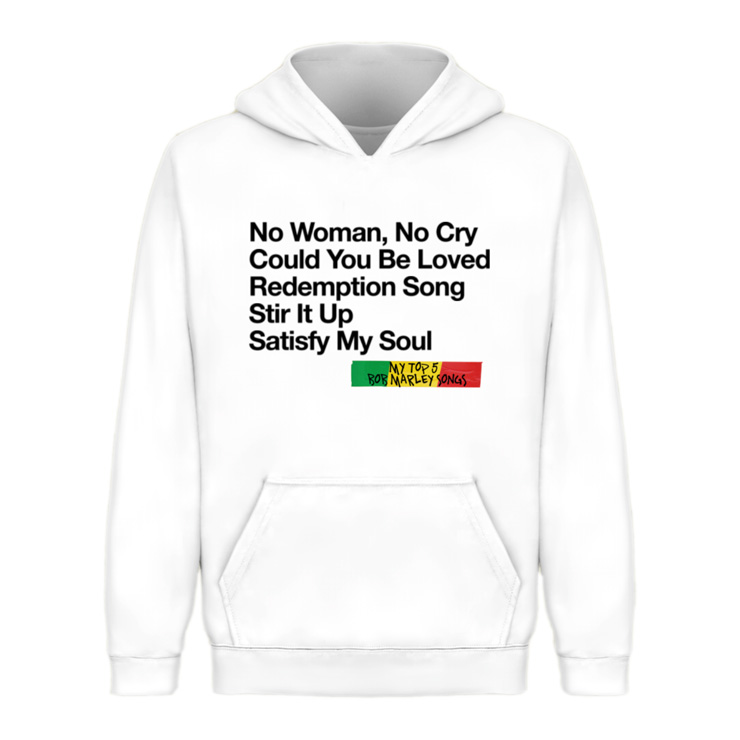 Custom Playlist Hoodie
Another gift that's perfect for any Bob Marley fan is the official custom playlist hoodie. This unique piece of signature Bob Marley merch lets you arrange your favorite tracks into a custom playlist. You can start customizing yours here.
Exodus Black T-Shirt
This tee commemorates Bob Marley's Exodus album, and this perfect gift for Marley fans features the original graphics from the cover art. It's super soft and runs in sizes from small to triple-XL.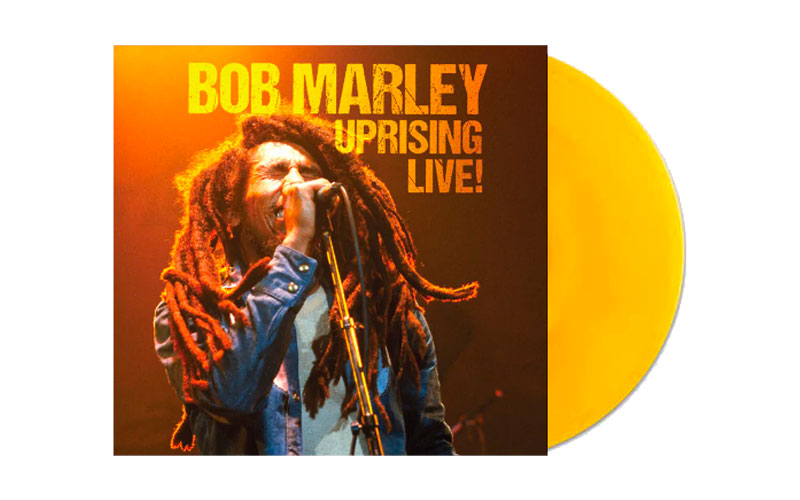 Uprising Live!
This excellent gift captures The Uprising Tour ran in Europe from May 30th to July 13th 1980, with five further dates in the USA in September. It was Bob Marley's last tour before his tragically early death in May 1981 at the age of 36.
Skip Marley – A Higher Place
Skip Marley, one of Bob's children, has been releasing music since 2015. In 2020, he put out the EP Higher Place, via Island Records, and it definitely deserves a listen. You can find purchase options for A Higher Place here.