Best Gifts for Queen Fans This Christmas
Whether you're shopping for new fans or mega-fans, this Queen gift guide has something for everyone.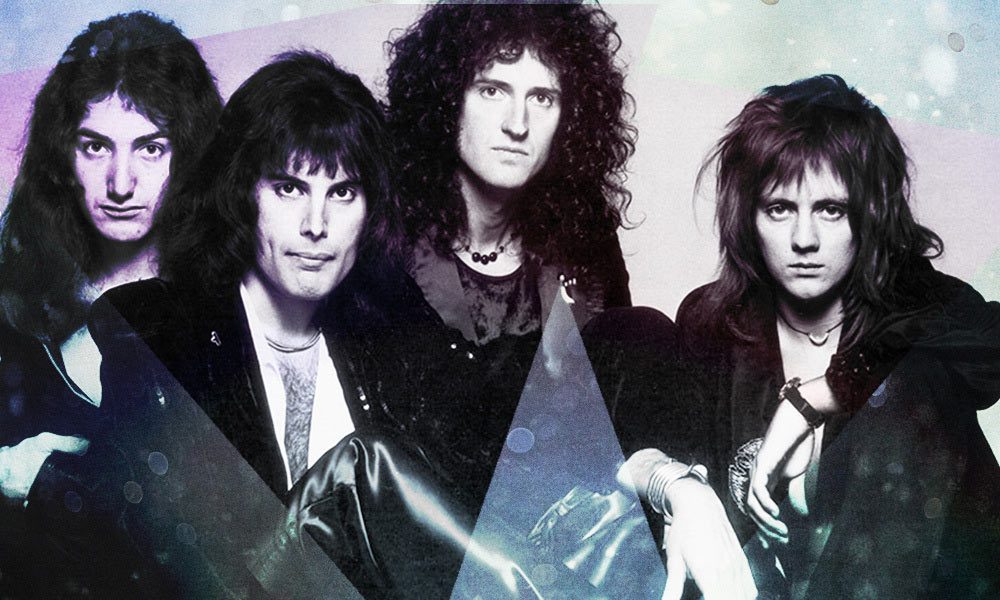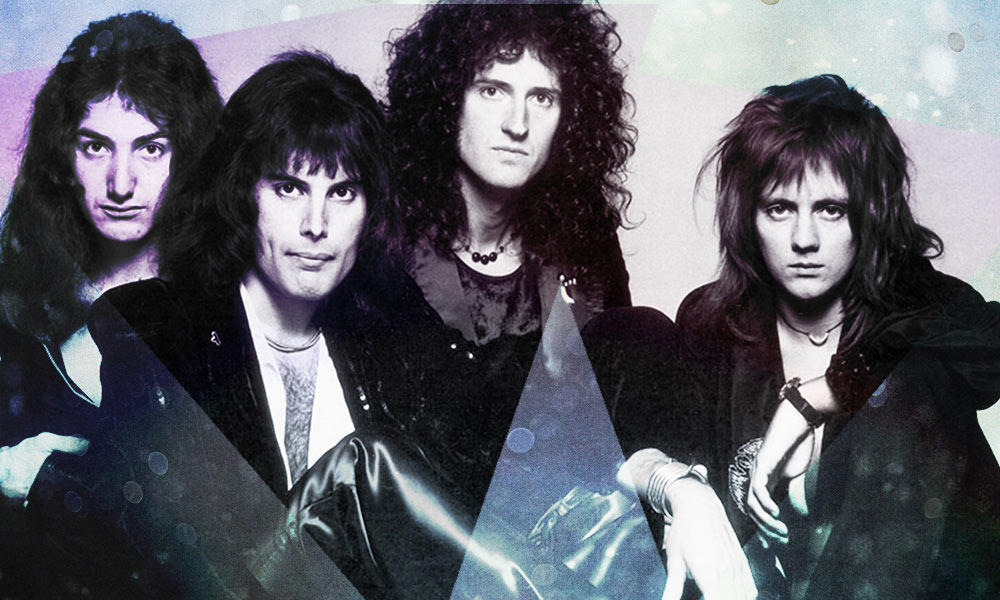 Are you looking for a Christmas gift for a Queen fan? We've got you covered.
These are our picks for the best presents for Queen-lovers this holiday season.
500-Piece Jigsaw Puzzles
These Queen puzzles make perfect Christmas gifts for fans of the band! Each puzzle has 100 pieces and makes one of the band's iconic album covers when fully assembled. Puzzles include the covers for Queen II, News of the World, The Miracle, Sheer Heart Attack, and more.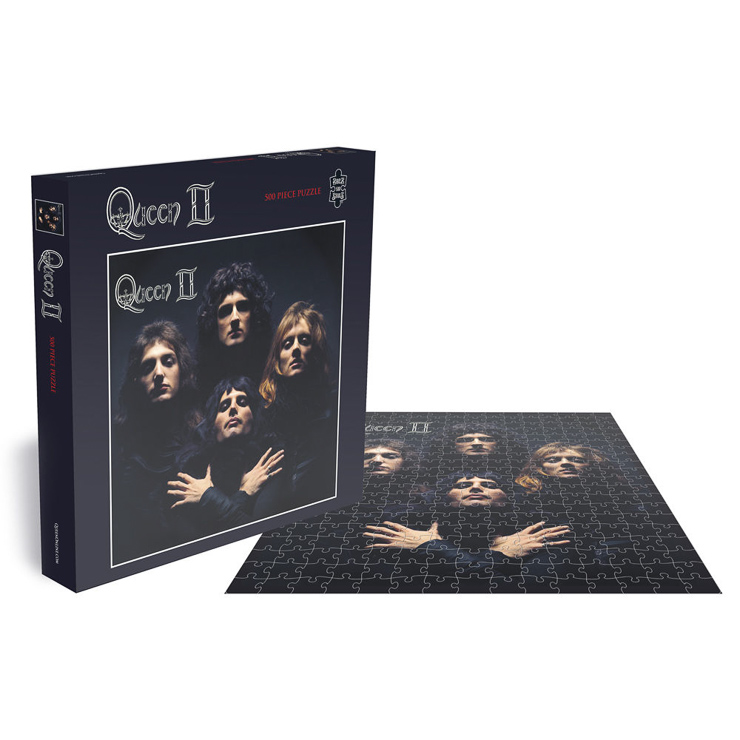 Greatest Hits
Queen's Greatest Hits record is now available here. You can grab this classic compilation in multiple formats, including a CD, a cassette, or a 180-gram heavyweight vinyl. The Greatest Hits album features some of the band's best-loved songs, including "Bohemian Rhapsody," "Killer Queen," "Another One Bites the Dust," "Bicycle Race," and many more.
Roger Taylor's Outsider and Outsider T-Shirt
Outsider is Queen drummer Roger Taylor's sixth album as a solo artist. Released on the first of October 2021, the album was produced by Taylor and Joshua J. Macrae. It features the singles "Gangsters Are Running This World," "Isolation," and "We're All Just Trying to Get By," and its tracks were inspired by the COVID-19 pandemic.
Outsider is available here, and you can accompany it with an Outsider t-shirt.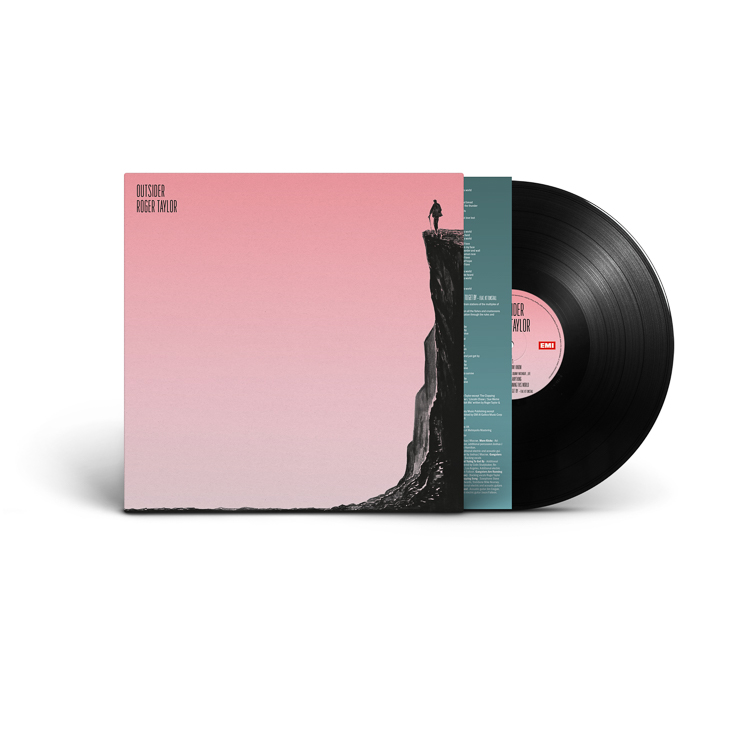 Brian May's Back to the Light
Brian May's Back to the Light is the Queen member's first solo album. Released back in 1992, the album was produced by May and Justin Shirley-Smith, and it features several hits, including "Driven by You" and "Too Much Love Will Kill You."
Back to the Light is available here.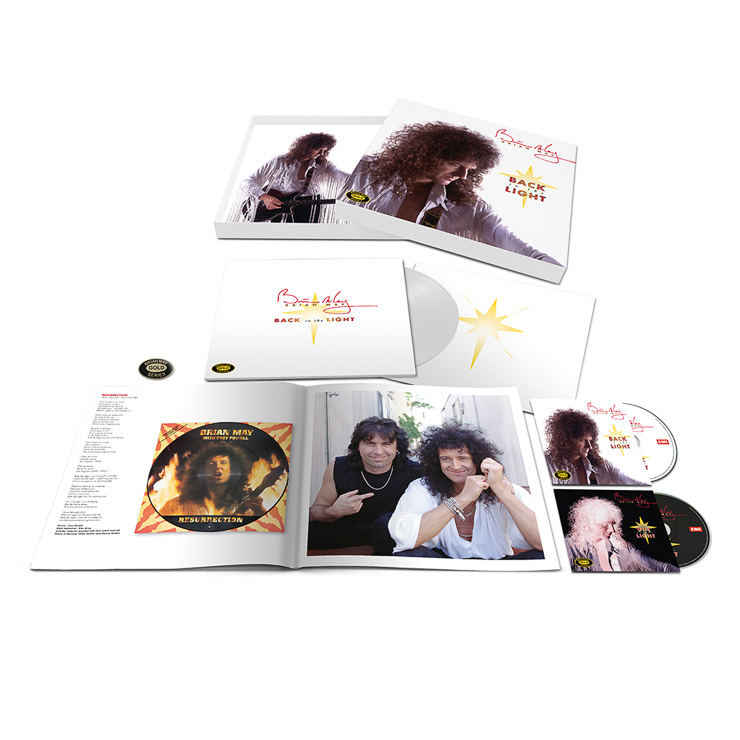 Freddie Mercury Collectible Statue
This replica of the Montreux statue of Freddie Mercury is a perfect 1/14 scale model of the original, which is nine feet tall. The real Montreux statue was erected after Freddie passed away and was sculpted by Irena Sedlecka.
The replica is available here.
The Studio Collection (Colored Vinyl Box Set)
This collection of multicolored LPs features every single album that Queen ever released. The albums were half-speed remastered at Abbey Road studios by industry legend Bob Ludwig, then pressed onto 180g heavyweight vinyl records. This super-deluxe box set also features a fully-illustrated hardback book that documents the history of the iconic British rock band.
Gold Freddie Mercury on Black Unisex Supersoft Sweatshirt
This unique, stylish, and super comfortable sweatshirt is now available here. It features the iconic likeness of Freddie Mercury in vibrant colors and is available in sizes ranging from small to extra large.
The Neal Preston Photographs
This book of photography from over the course of Queen's career features shots by renowned photographer Neal Preston. With 304 pages total, it's the perfect coffee table book for any Queen fan!
Brian May 'Live' Sweatshirt
This super-soft sweatshirt makes an excellent gift for any aspiring rock n' roll guitarist. It features Queen's Brian May shredding onstage and is available now.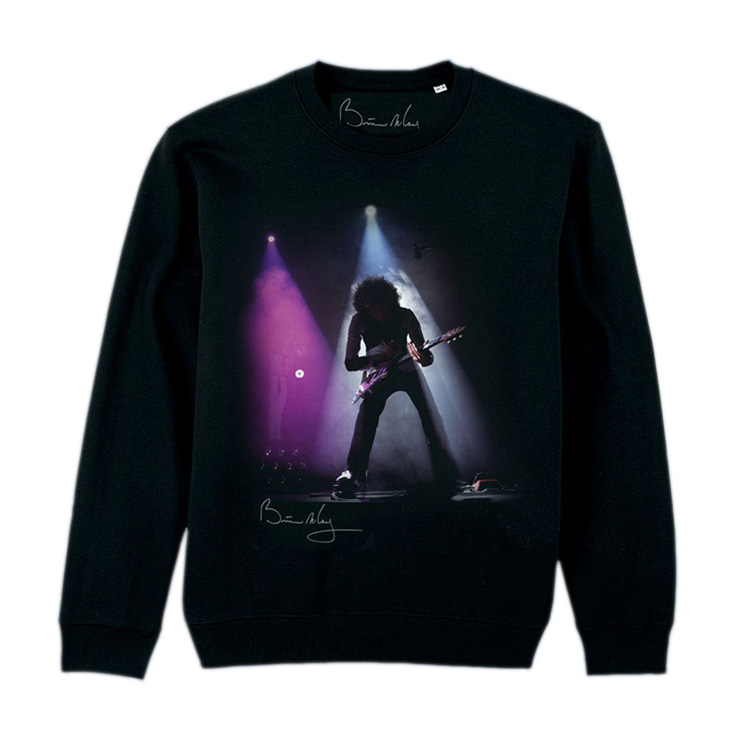 Queen Rubix Cube
This Rubix Cube features cover art from multiple Queen albums and makes a fantastic stocking stuffer. It's available here.
Freddie Mercury 75 Mug
This mug features a pop-art style photo of Freddie, along with the FM75 logo. It's available here.
Rhapsody Photo T-Shirt
This super-soft t-shirt runs in sizes from small to 2X-large, and it features a shot of the band from during the recording of "Bohemian Rhapsody." The tee is available here.
Names T-Shirt
This high-quality tee features the last names of each of the four members of Queen. It runs in sizes from small to 2X-large and is available now.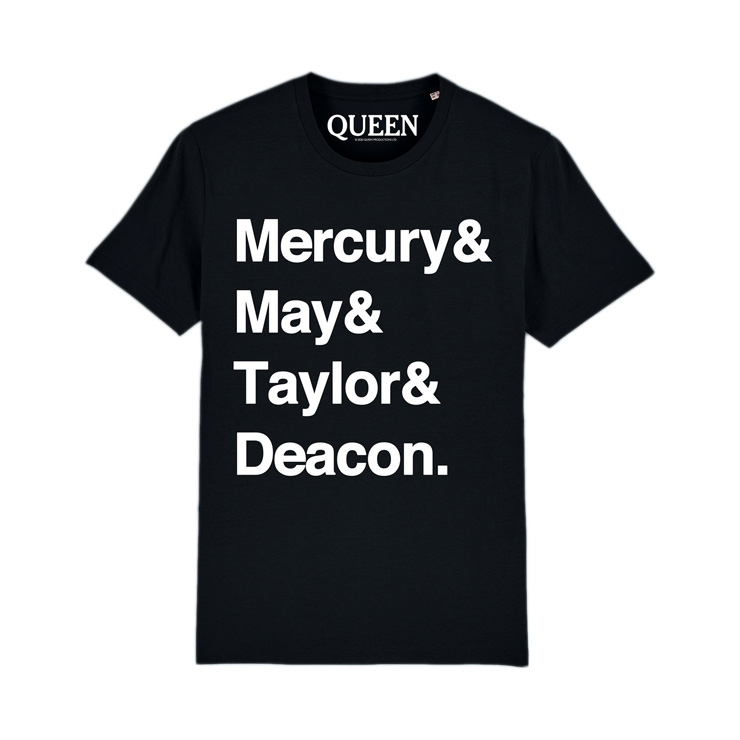 Freddie Mercury: Lover of Life, Singer of Songs Graphic Novel
This graphic novel chronicles the life and times of Queen frontman Freddie Mercury, and it's an essential read for fans of Queen. Released by Z2 Comics, the book was written by Tres Dean and features illustrations by Kyla Smith, Robin Richardson, Safiya Zerrougui, Tammy Wang, and Amy Liu.