Gifts For Lady Gaga Fans
Whether you're shopping for new fans or mega-fans, this Lady Gaga gift guide has something for everyone.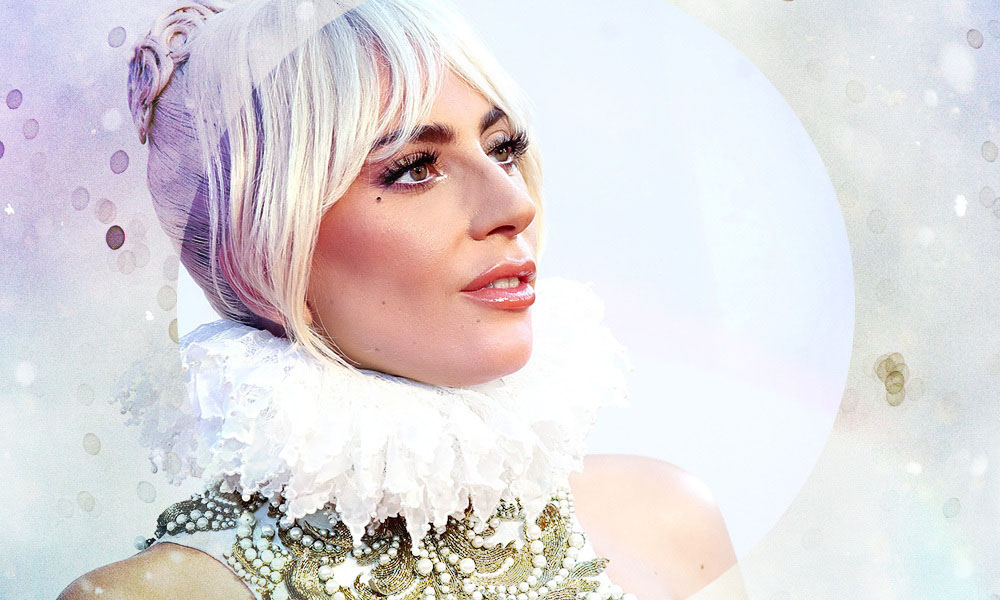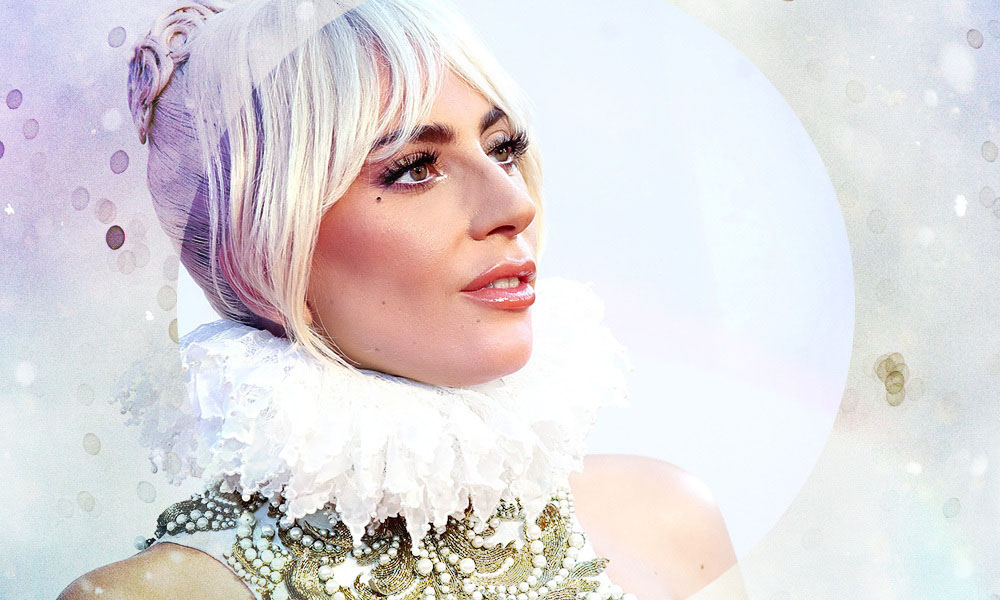 Lady Gaga is one of pop music's biggest stars, with exciting new projects and merch getting released all the time. Whether you're shopping for someone just learning about Gaga or a certified Little Monster, this list of the best Lady Gaga gifts has something for everyone.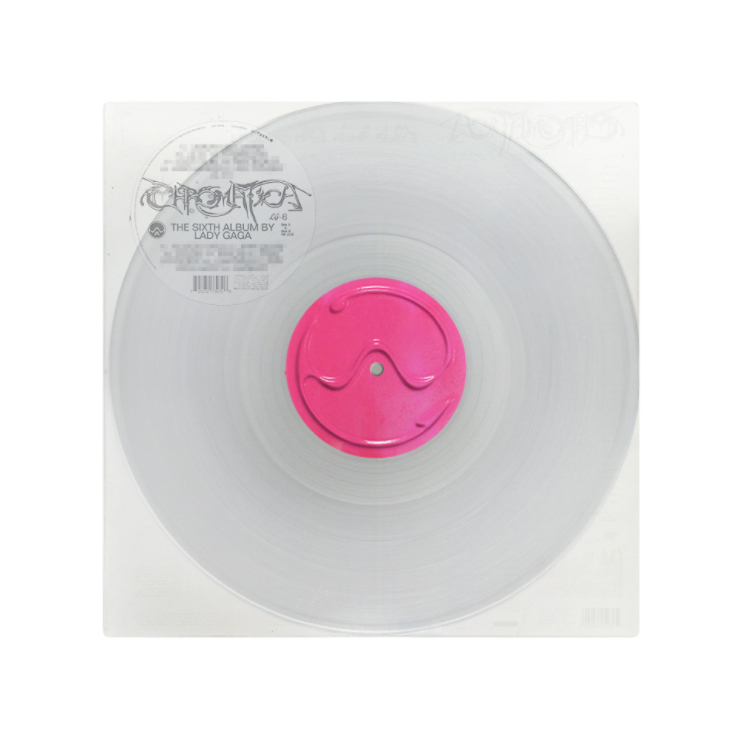 Lady Gaga – Chromatica Exclusive Transparent Vinyl
This year, Lady Gaga released her awaited album Chromatica, featuring collaborations with Ariana Grande, Elton John, and BLACKPINK. This exclusive transparent Chromatica vinyl with a hot pink center will stand out in anyone's record collection.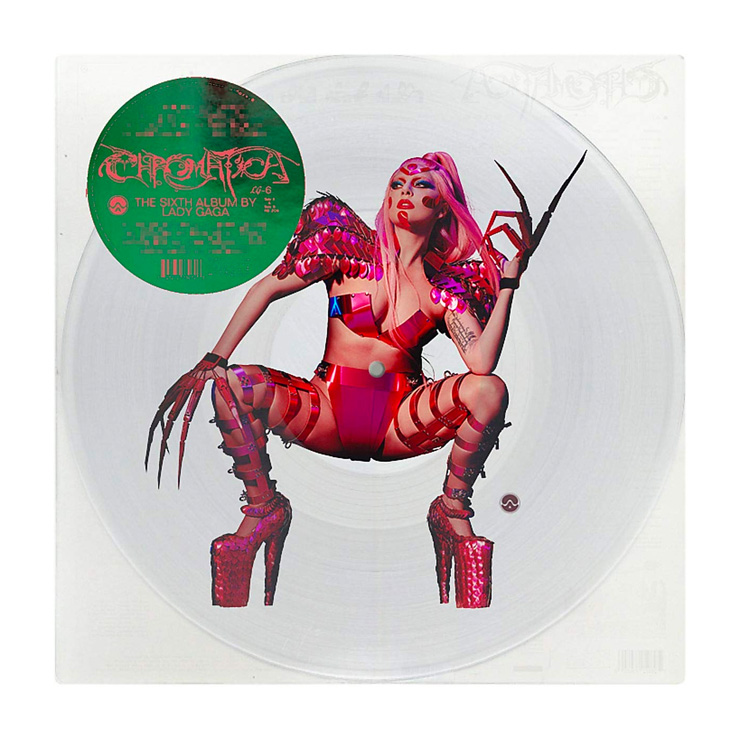 Lady Gaga – Chromatica Picture Disc
If you're looking for something that stands out even more, this Chromatica vinyl picture disc will do the trick. This one features Gaga in an all-pink getup similar to the one she donned in the "Stupid Love" music video.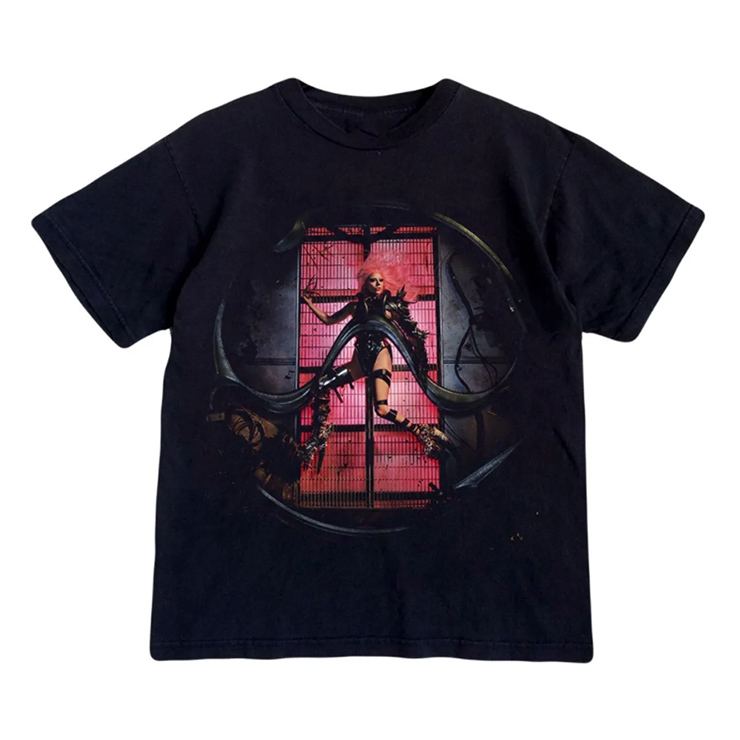 Lady Gaga – Official Chromatica Cover Shirt
Show your love for Chromatica with this t-shirt featuring the album cover. The back of the shirt is screenprinted with GAGA in a large pink font.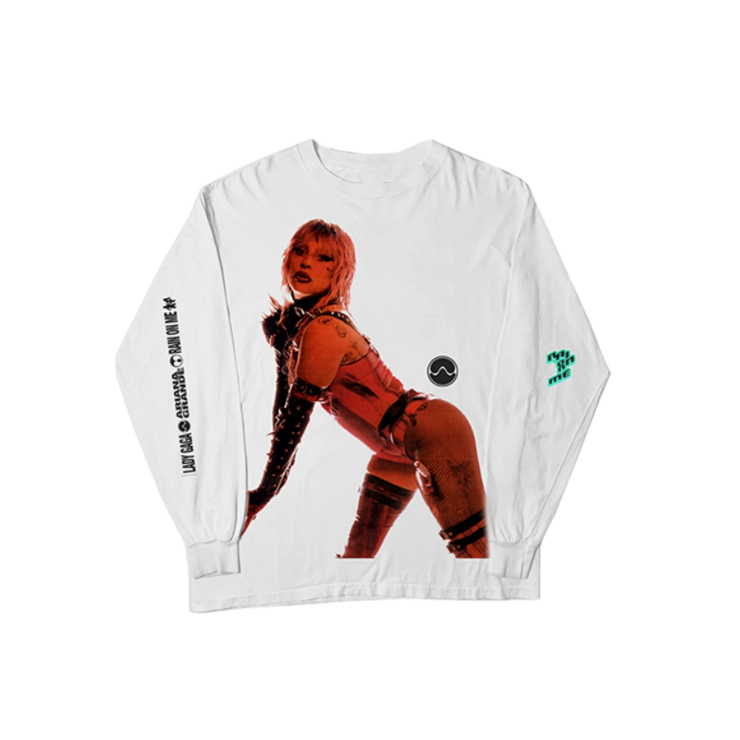 Lady Gaga – Rain On Me T-shirt
Ariana Grande and Lady Gaga collaborating on "Rain On Me"? Talented. Brilliant. Incredible. Amazing. Showstopping. Spectacular. You can show your love for both of the pop icons with this "Rain On Me" shirt, featuring Gaga on the front and Ariana Grande on the back.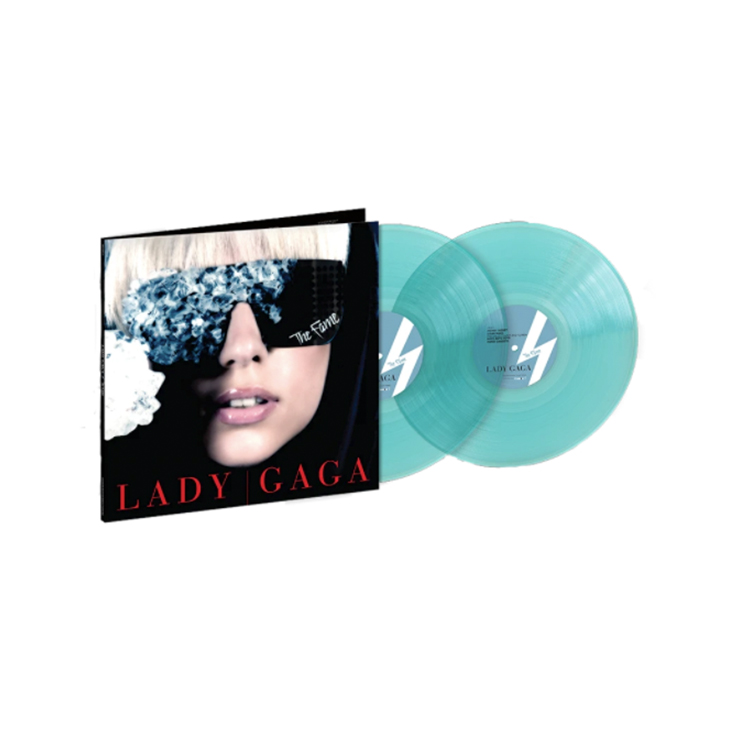 Lady Gaga – Fame Limited Edition 2lp Glacier Blue Vinyl
Lady Gaga made her debut with her iconic album, The Fame, featuring the hits that catapulted her to stardom: "Just Dance," "Paparazzi," "Poker Face," "LoveGame," "Eh, Eh (Nothing Else I Can Say)," and "Beautiful, Dirty, Rich." The debut is available on limited edition glacier blue vinyl.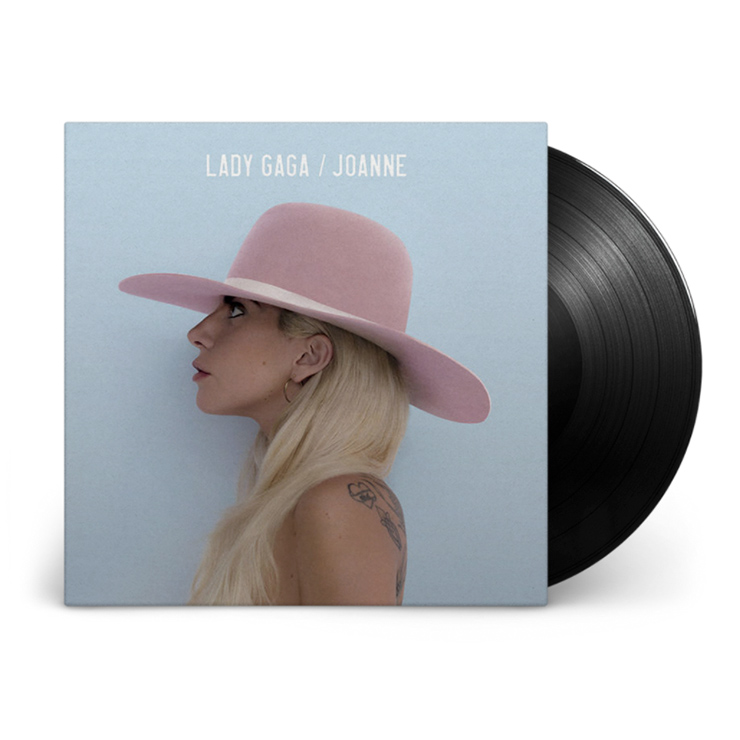 Lady Gaga – Joanne
Lady Gaga showed a more stripped down side of her music with her 2016 album, Joanne, including hits like "John Wayne," and piano ballad "Million Reasons."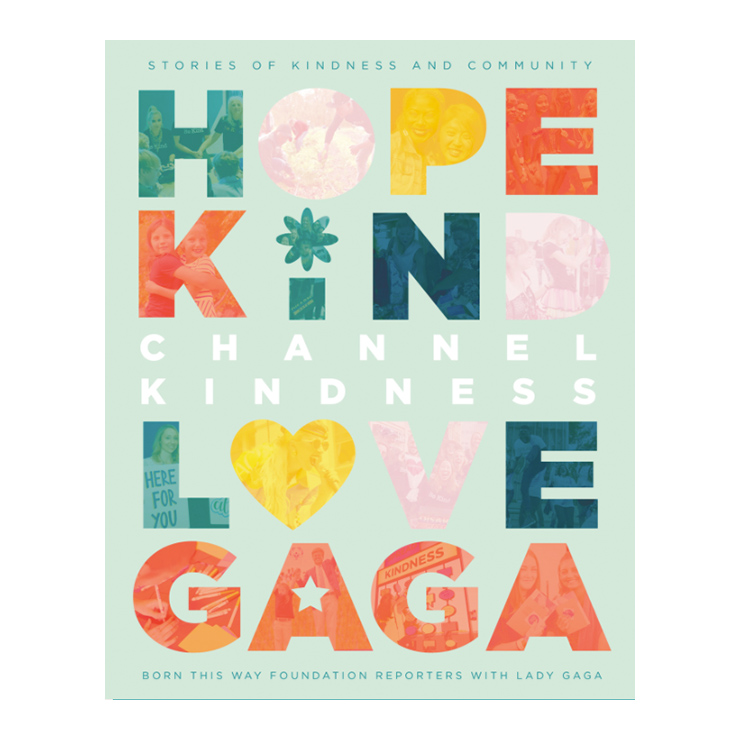 Lady Gaga – Channel Kindness Book
This book released by Lady Gaga's Born This Way Foundation features a collection of inspiring stories from various contributors and features notes of empowerment from Lady Gaga herself, inspiring people to do their part to change the world by channeling kindness.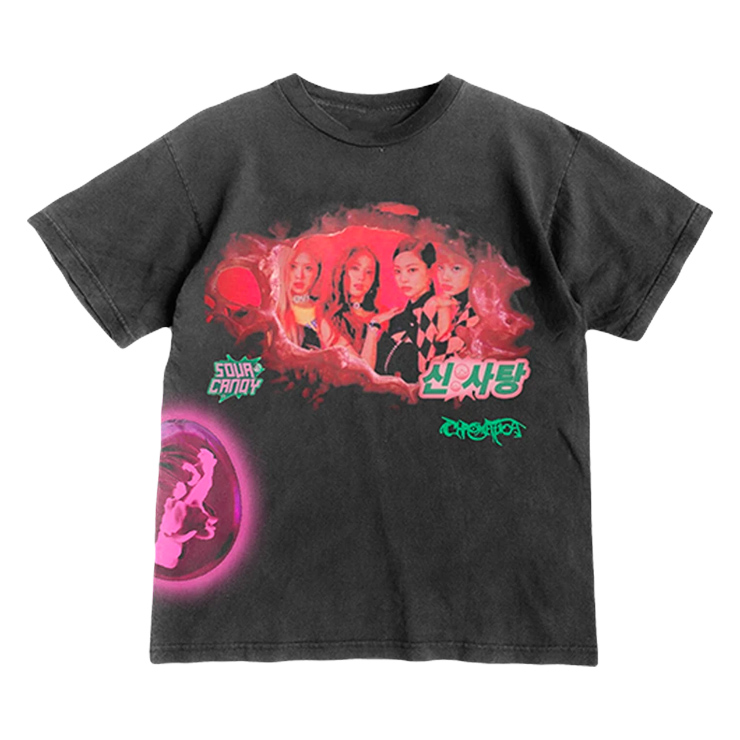 Lady Gaga – Lady Gaga X Blackpink Shirt
Lady Gaga invited KPop girl group BLACKPINK to collaborate on her Chromatica track, "Sour Candy." BLACKPINK fans can own this t-shirt featuring the group, adorned with the track name and the album logo.
Lady Gaga – Joanne Poster
Little Monsters who are nostalgic for the Joanne era can get this poster, featuring a full-length version of the album cover.
Lady Gaga – Haus Laboratories Gift Card
In 2019, Lady Gaga launched her own cosmetics line, featuring tons of products that'll make Little Monsters feel as fabulous as Gaga herself. If you're not sure what to get the Little Monsters in your life, this Haus gift card is the perfect gift.