Best Bob Marley Love Songs: 20 Tracks To Satisfy Your Soul
The best Bob Marley love songs are passionate and personal declarations that continue to speak to that most timeless of emotions.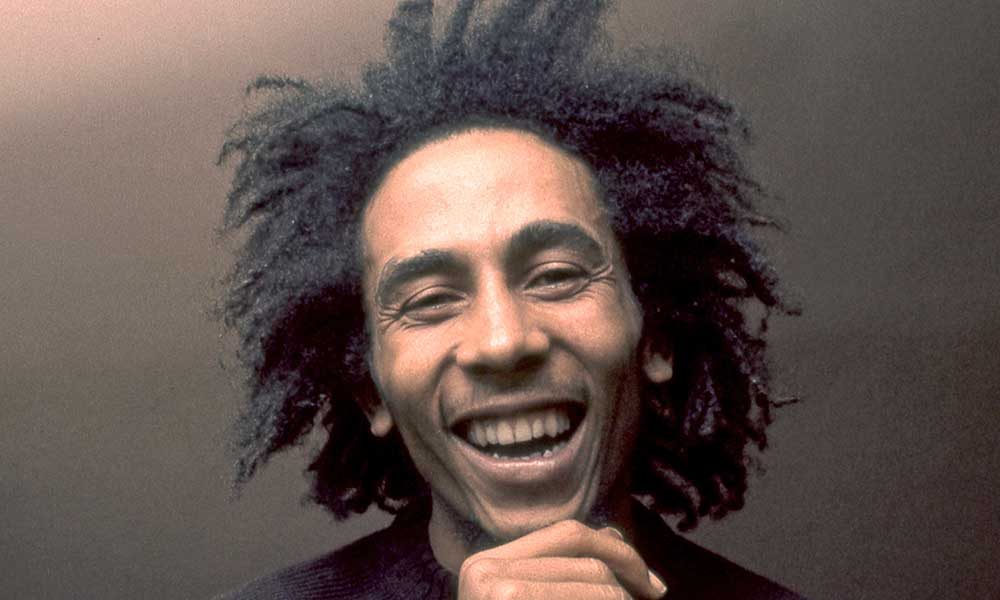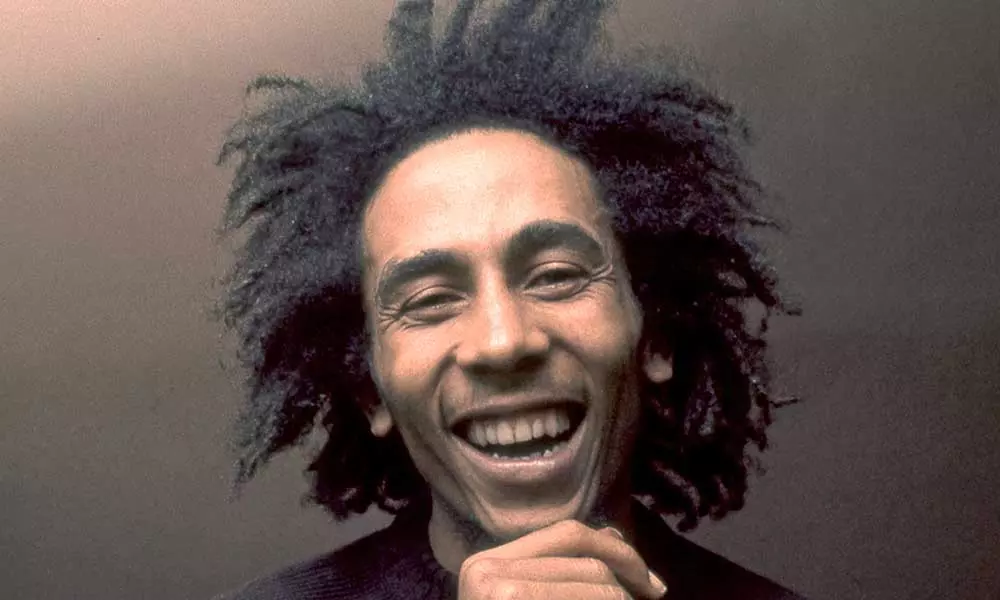 Bob Marley was one of the great romantic songwriters – even though he had bigger matters on his mind. When he turned his attention from expressing the frustrations of the poor Jamaican people he grew up with, and from addressing his more philosophical and spiritual concerns, Marley created some of the warmest, most intimate love songs of all time. Passionate and personal, the 20 best Bob Marley love songs continue to speak to that most timeless of emotions.
Listen to the best Bob Marley love songs on Apple Music and Spotify.
20: Is This Love
You bet it is. This steadily rocking tune was a hit in 1978 before it featured on Bob Marley & The Wailers' Kaya album. Bob feels a flutter and knows he wants to care for the object of his affections and treat her right. It'll be a close relationship and you won't need a thick duvet to keep warm: he's only got a single bed.
Bob Marley - Is This Love (Official Music Video)
19: Satisfy My Soul
A song that Bob returned to repeatedly, "Satisfy My Soul" finally found the huge audience it deserved when it appeared on Kaya and grew into a chart single in the summer of 1978.
Bob Marley & The Wailers - Satisfy My Soul
18: Turn Your Lights Down Low
One of those Marley songs that, like "No Woman, No Cry," contains elements of soul, pop, and even country; though there's no explicit reggae rhythm, it still sounds Jamaican. From 1977's Exodus album, it was an underrated entry in Marley's songbook until studio wizardry added Lauren Hill to the track to deliver a sympathetic and emotive hit remix in 1999.
Turn Your Lights Down Low (1977) - Bob Marley & The Wailers
17: Nice Time
Bob Marley and the original Wailers vocal group struck out on their own in late 1966, after learning their trade at Jamaica's legendary Studio One label. Marley, Peter Tosh and Bunny Wailer formed their first record company, Wail 'N Soul 'M, and released a series of fabulous records, but only a couple made any impact. The biggest was "Nice Time," a song so popular, it has rarely been out of print. Marley and his allies bring the good times back to a relationship, offering his heart to rock you steady and give you love.
Nice Time (1992) - Bob Marley & The Wailers
16: Love And Affection
Marley once said "Love And Affection" was one of the first songs he wrote where he really thought about its construction and how it would be received. At the time, 1965, The Wailers were enjoying a series of Jamaican hits, and this upbeat ska tune namechecks a couple of them while delivering the lament of a man who is always the victim of love, not its beneficiary. Yes, the talent was there, even so early in Marley's career.
15: Baby We've Got A Date (Rock It Baby)
At the start of Bob Marley & The Wailers' pivotal 70s deal with Island Records, they delivered this slow-skanking declaration of romantic intent – as ever, promising to do the right thing: yes, Bob would turn up on time. A little-heard single that slipped out on Island's subsidiary label Blue Mountain in 1973, and on Bob's own Tuff Gong in Jamaica as "Rock It Babe," the song drew more attention on the group's first Island album, Catch A Fire.
Baby We've Got A Date (Rock it Baby) (1973) - Bob Marley & The Wailers
14: She's Gone
Love can be a game with a loser. It is slightly ironic that Marley was singing "My woman is gone" while his wife, Rita, was by his side singing back-up with The I-Threes on the Kaya album. This gentle story of a woman who "made it through the exit" leaves us in no doubt that its singer is hurt, warning the kids that they may see him cry.
Bob Marley - She's Gone (KAYA40 Mix)
13: It Hurts To Be Alone
While we're on the topic of losing in love, this beautiful 1965 ballad by The Wailers is a primer in how it feels to be rejected. The lead singer is Junior Braithwaite, but the melody is pure Marley, who is singing back-up. The glorious guitar is delivered by Ernest Ranglin, who cut several superb solo albums for Island Records down the decades. If nobody was certain back then that Bob was a great writer, one listen to this lovely song would have removed any doubts.
12: I'm Still Waiting
Another early Bob ballad, first recorded in 1965, loosely based on the chord changes and attitude of Billy Stewart's contemporary soul hit "Sitting In The Park" and bearing a title repeatedly used in black music before and since. Both Delroy Wilson and Cornell Campbell enjoyed reggae successes with cover versions of the song in the 70s, but the original retains all its breathy and intimate allure.
I'm Still Waiting (1992) - Bob Marley & The Wailers
11: Waiting In Vain
Some things never change: Bob returned to a similar topic to the above on 1977's Exodus album, with a smash hit that expresses fear of being made a fool just because he loves somebody.
Waiting In Vain (1977) - Bob Marley & The Wailers
10: Satisfy My Soul Babe
Another of Bob's "Satisfy My Soul" records, unrelated to the hit of the same title. It was recorded in 1972 as the more earthly partner to The Wailers' spiritual "Satisfy My Soul Jah Jah," which used the same backing track and melody. Fabulous harmonies from Bunny Wailer and Peter Tosh ensure that this presents a love that's deep, slow and soulful.
Satisfy My Soul - Original
9: Cry To Me
Famed from 1976's Rastaman Vibration, but first recorded a decade earlier by The Wailers in a doo-wop style. You can hear its origins in The I-Threes' backing vocals, which reiterate the song's lyrics. A simple song that offers a shoulder for a distressed partner: that's love.
Cry To Me (1976) - Bob Marley & The Wailers
8: Night Shift
Bob carefully left this composition from Rastaman Vibration open to interpretation. Its first lines come straight out of the Old Testament. The lyric explains that sometimes you have to do things you dislike to achieve a goal, which relates to Bob's experience as a night-shift factory worker in Wilmington, Delaware, in the mid-60s. His mother, Cedella, gets a mention – she was with him at the time. But there are hints of nocturnal love, too. Bob was fan of James Brown, who would declare on stage, "If it's all night, it's all right," asserting his willingness to put in an extra shift for fans – and lovers.
"Night Shift" - - Bob Marley & The Wailers | Rastaman Vibration (1976)
7: Stand Alone
Bob did not record many love songs during The Wailers' early 70s stint with the producer Lee Perry, but "Stand Alone," a song about a man haunted by a relationship that's turning sour, is a gem he should have turned to again.
Stand Alone (1971) - Bob Marley & The Wailers
6: I'm Hurting Inside
Though "I'm Hurting Inside," did not find a mass audience until Island placed it on the glorious Songs Of Freedom collection, this story of pain in love had long been a favorite for hardcore Marley fans, who recognized something of the Jamaican people's broader suffering in its minor-key lamentations. First recorded circa 1968, it still touches hearts today.
I'm Hurting Inside (Alternate Mix) (1992) - Bob Marley & The Wailers
5: Mellow Mood
Bob's got love, sweet love, darling, and wants you to feel it as a mellow mood hits him, driven by music, much as it is in his more celebrated "Trenchtown Rock." Promising to strike while the iron is hot, you could not mistake this as anything other than a request for physical love… an urgent one!
Mellow Mood (1992) - Bob Marley & The Wailers
4: Kinky Reggae
While we're on the topic of lust, 1973's "Kinky Reggae" found Bob tempted by the dubious love delights of "a kinky part of town", before he thought better of it. Unveiled on 1973's Catch A Fire, a superb rendition was taped at the Lyceum, London, in July 1975 but was left off original pressings of Bob's breakthrough Live! album, though it reached appreciative ears as the B-side to "No Woman, No Cry."
Kinky Reggae (Live At The Lyceum, London/1975)
3: Stir It Up
Bob's romantic ballad with saucy metaphors ("I'll push the wood then I blaze your fire") started to tickle fancies in 1967 when he cut it for his own record label. Johnny Nash covered it in 1972 and brought it to wider attention, then Bob reclaimed it on Catch A Fire and the Babylon By Bus live album. He, uh, always handled it better than other guys…
Stir It Up (1973) - Bob Marley & The Wailers
2: Sun Is Shining
It's not entirely certain what Marley was referring to on a song also known as "To The Rescue," but its slow, deep vibe, and his insistence that he'll be there when you need him, make "Sun Is Shining" one of Bob Marley's most resonant songs.
Sun Is Shining (1995) - Bob Marley & The Wailers
1: Could You Be Loved
We end our romantic reggae saga with Bob at his most "uptown" on this dancefloor-friendly song from 1980's Uprising. Slick it may be, but there's still a message here, with Bob insistent that you must seek love and goodness no matter how many diversions and disasters life throws at you.
Looking for more? Discover the best Bob Marley songs of all time.