Best Bob Marley Songs: 20 Essential Legend-Defining Tracks
Ranging from spiritual ballads to political statements and declarations of love, the best Bob Marley songs spread the message of a true musical legend.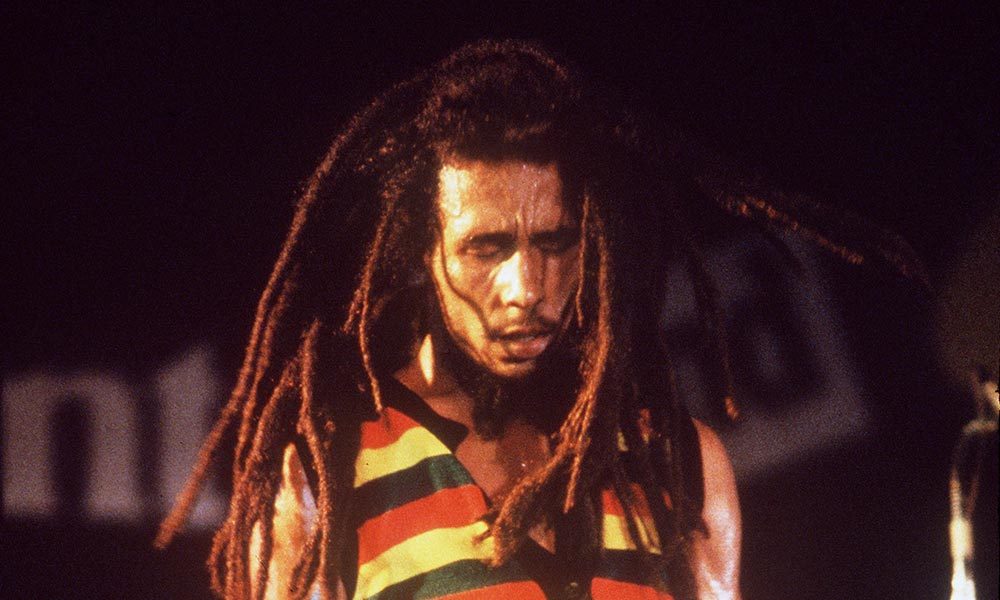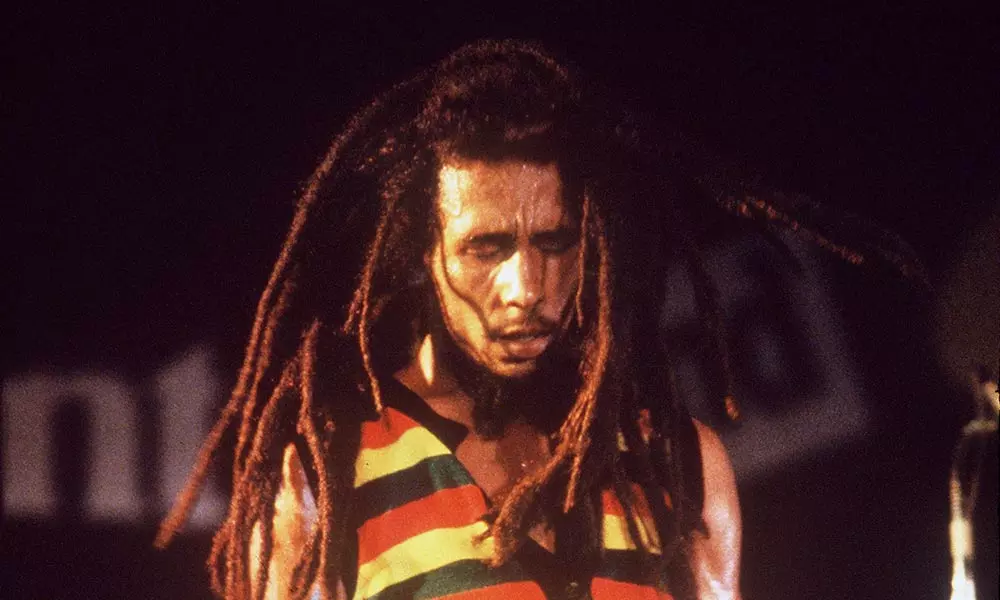 Poster icon, inspirational figure, messenger for Rastafarianism, forever young hero… Bob Marley (born February 6, 1945; died May 11, 1981) was all those things and more. Musically, however, he truly delivered, and the best Bob Marley songs range from spiritual ballads to political statements, sexy serenades to declarations of love. Whether as a solo songwriter or making music with Peter Tosh and Bunny Wailer, these 20 songs reveal exactly why Bob Marley's music eternally lives on.
Listen to the best Bob Marley songs on Apple Music and Spotify.
20: Lively Up Yourself
Don't be no drag: reggae music can lift your soul. Bob Marley And The Wailers let the world know what it's missing on this homage to their art and the joy of music. The original version from the 1971 single, the glorious cut on 1974's Natty Dread album, or a celebration from the several official live releases – all will get you on your feet.
Lively Up Yourself (1992) - Bob Marley & The Wailers
19: Could You Be Loved
With a funky intro straight out of the playbook of jazz-funk legends The Blackbyrds, and an uptempo reggae swing built to compete in the disco era, this 1980 hit from the Uprising album was an instant smash. It has worn well, still sounding fresh and buoyant.
Could You Be Loved (1991) - Bob Marley & The Wailers
18: Buffalo Soldier
A Buffalo Soldier is what Native Americans termed the black cavalrymen they fought in the second half of the 19th Century. Bob extended the imagery further, using it to take in the fight that black men faced simply to survive as the sons of slaves in America and the Caribbean. The song was originated by Bob and reggae vocalist King Sporty, and was released after Marley's death, appearing on 1983's Confrontation album and hitting No.4 in the UK.
Buffalo Soldier (1983) - Bob Marley & The Wailers
17: War
As a Rastafarian, Marley worshipped the religion's living God, Emperor Haile Selassie of Ethiopia. "War," a mighty, Biblically thunderous call for peace, dignity, and the end of oppression, is built around a speech His Imperial Majesty gave at the United Nations General Assembly in New York City on October 4, 1963, and directly quotes his words, according The Wailers' 1976 Rastaman Vibration album considerable gravitas.
War (1995) - Bob Marley & The Wailers
16: Satisfy My Soul
Another song built around a long-standing Marley concept. Down the years, The Wailers had released several songs with the words "satisfy my soul" in their chorus, among them the rootsy "Satisfy My Soul Jah Jah," the romantic "Satisfy My Soul Babe" and the song that eventually became the 1978 hit "Satisfy My Soul," previously known as "Don't Rock The Boat." The song had a masterly touch, its relaxed, assured attitude establishing it as an anthem.
Bob Marley & The Wailers - Satisfy My Soul
15: Small Axe
The story within "Small Axe," first recorded during Marley's 1971 sessions for Lee Perry, was coming true when he returned to it two years later on Burnin'. Marley couched his message in terms of the reggae business, which had three major players ("the big t'ree") in the early 70s, but, as ever, the metaphor flew further: we the people must take what is ours.
Small Axe (1973) - Bob Marley & The Wailers
14: Rebel Music (Three O'Clock Road Block)
A tale of trouble in the heat of the night as Jamaica's police enforce a curfew and Marley runs right into it. He doesn't take things lying down, however, and sarcastically gives as good as he gets. It's not an apocryphal tale, either: these hassles went on repeatedly in the Jamaica of 1974 while Natty Dread was being recorded.
Rebel Music 3 O'Clock Roadblock (1974) - Bob Marley & The Wailers
13: One Love/People Get Ready
Bob and The Wailers cut this upbeat ska song of unity in the mid-60s at their musical alma mater, Studio One, and when Bob returned to it in a reggae style in 1977, he acknowledged the influence of Curtis Mayfield's "People Get Ready" on its lyrics and intent. The song found the mass audience it deserved when it hit the Top 5 across Europe.
"One Love/People Get Ready" - Bob Marley & The Wailers | Exodus (1977)
12: Is This Love
A simple romantic song from 1978 that's subtle and stately, and in that sense, it could have dated from Marley's mid-60s period, when he first attempted to establish his own record label with a series of beautiful rocksteady numbers. Classy and sweet, and a UK Top 10 hit, too.
Bob Marley - Is This Love (Official Music Video)
11: Slave Driver
"Slave Driver"'s lyrics gave a title to The Wailers' debut album for Island, Catch A Fire, and it took us back to the days of slavery in a way that only Rasta reggae dared. It still makes a huge impact, with The Wailers' sweet opening vocals not even hinting at the chilling content to follow. Deliberately left spartan for extra impact, every part of the song has an intent; its handclaps coldly remind you of a flashing whip.
Slave Driver (1986) - Bob Marley & The Wailers
10: Bend Down Low
Marley's tale of desire and unfaithfulness, bearing an oddly Biblical thrust, was first recorded in 1967 and resurfaced on Natty Dread seven years on. Never was a song about being deceived so sultry and sexy.
9: I Shot The Sheriff
Bob and The Wailers had previously covered a Curtis Mayfield song, "I Gotta Keep On Moving," with a similar storyline, but Marley took things further in this saga of a bully with a badge, released on 1973's Burnin'. He admitted he'd wanted to write this about the police in Jamaica harassing Rastas in the early 70s, but felt it more expedient to do so metaphorically in a tale that could have come from a screen Western. When Eric Clapton made a hit of it in 1974 for his comeback album 461 Ocean Boulevard, it raised Marley's profile as a serious artist.
I Shot The Sheriff (1973) - Bob Marley & The Wailers
8: Rasta Man Chant
The "bongo man chant", born in the hills of the Isle Of Springs, was a deep feature of Jamaican music from the pre-ska days, but its heavyweight sound was unknown to the wider world. This heartfelt, highly harmonious song from the Burnin' album brought the rural Rasta roots message to millions of new ears. Once heard, it was never forgotten.
Rasta Man Chant (1973) - Bob Marley & The Wailers
7: Stir It Up
Bob had an international outlook and was happy to sell this song, which he'd recorded in 1967, when US R&B singer Johnny Nash came calling for a taste of the reggae vibe at the start of the 70s. It was a hit for Nash in 1972, but, a year later, The Wailers gave it a deeper and definitively "yard" feel on their first Island album, Catch A Fire.
Stir It Up (1973) - Bob Marley & The Wailers
6: Natural Mystic
Marley conjures up the mystery of the passage of time amid Jamaica's heady, heavy countryside in a song that takes in Old Testament references, Africa, and eternity in one fell swoop. Magical – and, yes, deeply mystical – who else could have delivered a record like this in 1977 – or indeed, in any year?
Natural Mystic (1977) - Bob Marley & The Wailers
5: Waiting In Vain
This is not the only song Bob wrote on this subject: in 1966 The Wailers had sung his "I'm Still Waiting," which became a reggae classic through several Jamaican cover versions. But Bob's next treatise on the topic soared higher, as he made this glorious does-she-love-me? skanker a pop smash in 1977.
Waiting In Vain (1977) - Bob Marley & The Wailers
4: Jamming
Bob's idea of a jam was not just musicians getting together to trade licks informally; it meant love and unity. A lovely simple concept with a message that became an anthem in 1977.
Jamming (1977) - Bob Marley & The Wailers
3: Three Little Birds
One of the keystone Marley singles, with the most straightforward sentiment: listen to nature, accept the world, and things will be alright. There are numerous claims about what inspired "Three Little Birds" (Bob was said to have called his backing singers, The I-Threes, The Three Little Birds), but what is certain is that the globe took this song to its heart. Its positive vibration was a hit in 1980, and remains much needed.
Three Little Birds (1977) - Bob Marley & The Wailers
2: No Woman, No Cry
The song that provided Bob's international breakthrough. First recorded for his 1974 Natty Dread masterpiece, it was delivered in an electric night at London's Lyceum Theatre for the Live! album and became a smash hit single. It goes without saying that this anthem for the life of the poor and suffering remains deeply moving and uplifting.
No Woman No Cry [Live] (1975) - Bob Marley & The Wailers
1: Redemption Song
Bob's folky, acoustic side is often overlooked, but it rose to the top on this deeply moving testament, released in 1980. "Redemption Song" was the final track on the final Marley album released in his lifetime, Uprising. There's an even more touching version on the Songs Of Freedom box set, with a deeply ill Bob, playing the final gig of his lifetime, performing it in a way and beneath a burden that few artists would have had the heart and will to deliver.
Bob Marley & The Wailers - Redemption Song
We obviously could have made this list a lot longer. For instance, do you think no Bob Marley playlist is complete without "Soul Rebel," "Get Up, Stand Up," or "Duppy Conqueror"? Are "Concrete Jungle" or "Sun Is Shining" your No. 1 Bob Marley song? Is no list of Bob's best songs complete without "Them Belly Full (But We Hungry)," "Crazy Baldhead," or his Grammy-nominated collaboration with Lauryn Hill, "Turn Your Lights Down Low"? Those are just a few of his best. But what do you think? Let us know in the comments section below!