Best Christmas Albums Of 2020: This Year's Essential Holiday Releases
The best Christmas albums of 2020 offer a mix of updated classics and old-school singalongs for your holiday season.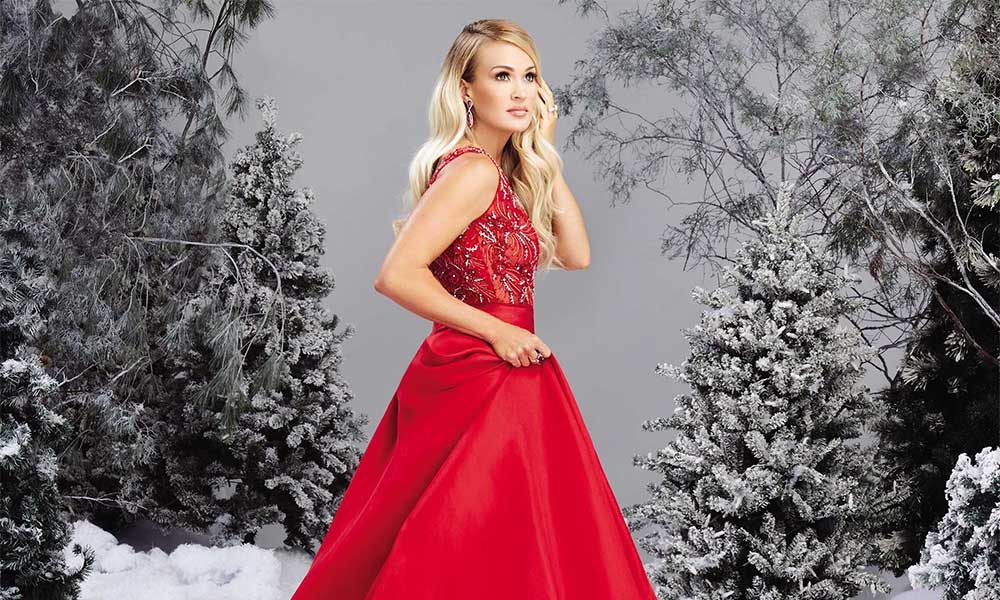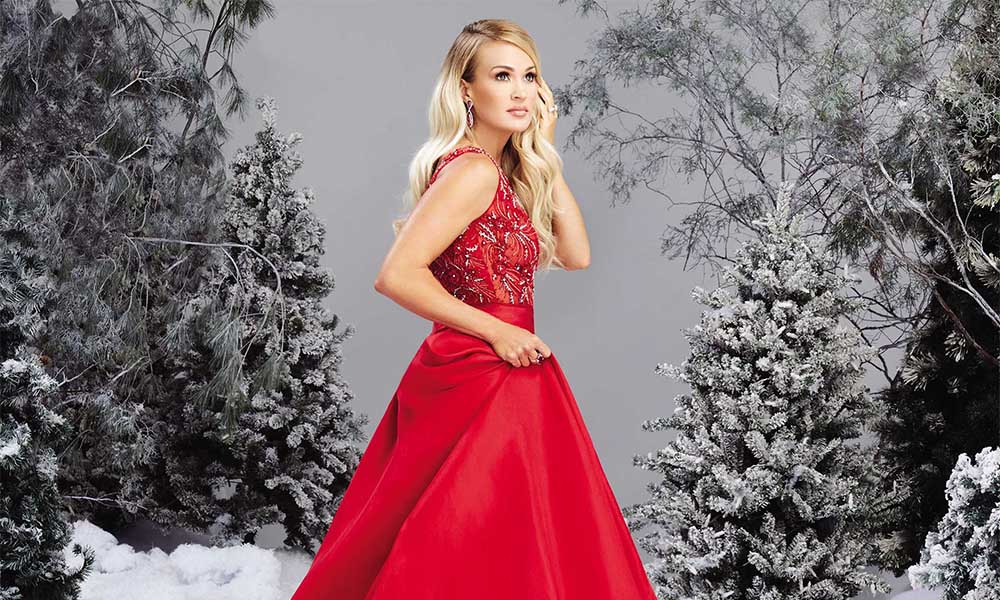 It's a time-honored tradition for musicians to record Christmas albums, and everyone has their favorites, from modern pop singalongs to Peggy Lee's classic renditions. Each year offers a new batch of seasonal songs to choose from, so here are the best Christmas albums of 2020.
Carrie Underwood – My Gift
Country star Carrie Underwood's first-ever holiday record is called My Gift. Throughout the album, Underwood is backed by a world-class orchestra, helmed by the acclaimed arranger, composer, and conductor David Campbell, whose decades of credits include sessions for Beyoncé, Barbara Streisand, and Linda Ronstadt, as well as for his son, Beck. "Even though it has been a tough year for all of us," Underwood said, "sometimes I feel like the greatest realizations can be inspired by the most difficult times, and make us more grateful for the things we do have and for what truly matters."
Carrie Underwood & John Legend - Hallelujah (Official Music Video)
Annie Lennox – A Christmas Cornucopia
Annie Lennox is celebrating this holiday season with a digitally remastered version of her sixth solo album, A Christmas Cornucopia: a collection of inspired interpretations of traditional festive songs, rounded out by a Lennox composition, "Universal Child." It features a brand new, previously unreleased track, "Dido's Lament," a new tracklisting, and new artwork. "The carols on this album represent continuum, harking back to a time before modern technology, climate emergency, global pandemics, pollution, forest destruction, species extinction and all the challenges our world must urgently deal with in terms of crisis in sustainability," said Lennox. "I hope this recording will at least offer some comfort and nostalgia, but also an awareness that political leaders, religious leaders and everyone around the world must face up to the question of how many more Christmases we have left to spend on this blighted earth."
Annie Lennox - Dido's Lament
Jamie Cullum – The Pianoman At Christmas
Jamie Cullum's first-ever holiday collection The Pianoman At Christmas, features 10 new original songs including the cheery lead single "Turn On The Lights." The album was recorded in Abbey Road's famous Studio 2, produced by Greg Wells (The Greatest Showman), and features 57 of Britain's best musicians. "So much of the Christmas music we all love is stuffed full of all the things I am really drawn to in songs," said Cullum. "Our ears seem ready from December onwards for big bands, huge orchestras, beautiful chord changes and focused, timeless lyrics… So I set myself the task to try and write ten, original Christmas songs that used these skills and obsessions to create something uncynical and adventurous, full of the joys and complexities of the season, that could be something you feel like reaching for every year."
Jamie Cullum - Turn On The Lights
Peggy Lee – Ultimate Christmas
The centennial celebration of Peggy Lee's birth wouldn't be complete without a holiday song or two. Ultimate Christmas comes with 22 holiday classics, joining several releases that have been put out to honor the iconic singer's legacy. Ultimate Christmas is drawn from her Capitol and Decca catalogs and from the 1955 soundtrack of Walt Disney's Lady and the Tramp. (Lee voiced four characters and co-wrote six songs for the animated musical romance.)
Tori Kelley – A Tori Kelly Christmas
Tori Kelly's first-ever holiday album comes as a sort of package deal with Kenny "Babyface" Edmonds, who not only served as co-executive producer on the album, but also lent his vocals for a duet of the classic holiday tune "Let it Snow." Composed of 12 songs, it includes two Tori Kelly originals in addition to plenty of Yuletide faves.
Tori Kelly, Babyface - Let It Snow (Visualizer)
Tori Amos – Christmastide
Celebrated singer-songwriter Tori Amos brings in the holiday season with a special collection of four original tracks. The record, available digitally and on limited edition vinyl with Illustrations by graphic artist Rantz Hosely along with a special Christmas Card and message from the artist. The EP is a celebration of hope and togetherness, featuring her trademark vocals and piano. It also sees the return of her longtime musical collaborators, drummer Matt Chamberlain and bassist Jon Evans.
Tori Amos - Christmastide Announcement
Anne Murray – Ultimate Christmas
Love Canadian music legend Anne Murray's Christmas work, but don't where to start? Try The Ultimate Christmas Collection. This collection of 22 songs have been selected from Murray's personal favorites from the six chart-topping Christmas albums she has released since 1981.
LVRN – Home For The Holidays
Love Renaissance (LVRN), the Atlanta-based music collective behind artists like 6LACK and Summer Walker, have put out their first-ever holiday record, Home for the Holidays, this year. The all-star collection features classic yuletide fare from its biggest stars, including Walker, 6LACK, Shelley (formerly known as D.R.A.M.), Westside Boogie, and producer/DJ Kitty Ca$h, who stars in three skits. Rising LVRN stars OMB Bloodbath, Eli Derby, and Young Rog also make appearances on the nine-track album.
NOW That's What I Call Music! – R&B Christmas Album
There are few better to collect the classics of the holiday season than the good folks at Now! That means we get 18 tracks from some of the biggest names you can imagine: Stevie Wonder, The Temptations, Margin Gaye, Whitney Houston, and much more. Whether you're looking for something old school like The Supremes or new school like John Legend, this compilation has you covered.
Maddie & Tae – We Need Christmas
Maddie & Tae's first festive release comes in the form of the six-track EP. Produced by Jimmy Robbins and Derek Wells, it features two original songs, "Merry Married Christmas" and title track "We Need Christmas." They're accompanied by the chart-topping, platinum-selling country duo's versions of some much-loved holiday favorites. They sing Donny Hathaway's "This Christmas," the Johnny Marks composition "Holly Jolly Christmas," the beloved carol "O Come All Ye Faithful" and Phil Spector, Jeff Barry and Ellie Greenwich's "Christmas (Baby Please Come Home)," first recorded by Darlene Love.
Maddie & Tae - We Need Christmas (Official Audio)
Lady A – On This Winter's Night (Deluxe)
Lady A's On This Winter Night debuted at No.1 on Billboard's Top Holiday Albums chart on first release in 2012, featuring their original title track and the group's versions of such staples as "Have Yourself A Merry Little Christmas," "A Holly Jolly Christmas," "All I Want For Christmas Is You," "The First Noel," and "Silver Bells." This deluxe edition includes Lady A's covers of Paul McCartney's "Wonderful Christmastime" and the Beach Boys' "Little Saint Nick" as well as their own composition "Christmas Through Your Eyes," and "That Spirit Of Christmas."
Andrew Bird – Hark!
Andrew Bird's first-ever holiday album, HARK!, includes originals like "Alabaster" and "Night's Falling," as well as Bird's interpretations of classics like "White Christmas" and "Auld Lang Syne," plus "Christmas is Coming" and "Skating" from the Vince Guaraldi Trio's timeless soundtrack for A Charlie Brown Christmas. Bird also offers festive re-imaginings of songs by John Cale, John Prine, and The Handsome Family. Pressed on red-colored vinyl, the LP comes housed in a gatefold jacket that includes perforated paper sheet inserts of 12 birds that fans can hang as ornaments.
Andrew Bird - Souvenirs (Official Audio)
Alan Jackson – Let It Be Christmas
One of country music's most awarded performers has recorded some of his favorite songs of the season. Alan Jackson's unmistakable voice rounds out nostalgic renditions of "White Christmas," "Silent Night," "The Christmas Song" and more with this timeless collection of holiday classics.
Various – Verve Wishes You A Swinging Christmas
Some of your most-loved jazz holiday albums are all packaged together into this vinyl box set. The box features four fabulously festive titles from the archives, comprising Ella Fitzgerald's Ella Wishes You a Swinging Christmas (1960), Kenny Burrell's Have Yourself a Soulful Little Christmas (1966), Ramsey Lewis's Sound of Christmas (1961) and Jimmy Smith's Christmas '64 (1964). Last year, Rolling Stone placed Ella Wishes You a Swinging Christmas at No.1 on its 40 Essential Christmas Albums list. The other three albums in the box set, all instrumental, are receiving their first vinyl release since the 1960s.