Best Control Machete Songs: Ten Mexican Hip-Hop Classics
A guide to one of the most beloved Mexican hip-hop groups to ever do it.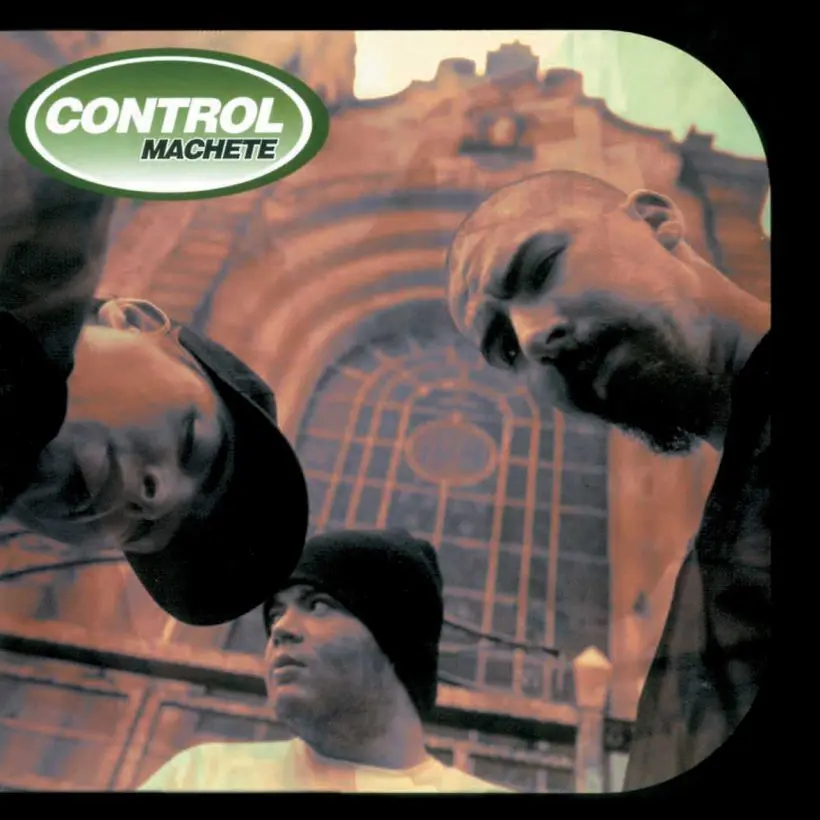 The film Amores Perros came out in 2000, kickstarting the international career of director Alejandro González Iñárritu, and introducing leading man Gael García Bernal. The soundtrack to that raw portrait of contemporary Mexican society – punctuated by symbolically laden dog-fighting scenes – is a cosmopolitan montage of songs that transcended the film itself, defining Latin Alternative music. More than any other song on that album, Control Machete's hip-hop anthem "Sí Señor" heralded the arrival of artists of a new Latin American generation whose music was unquestionably international, and altogether their own.
The song's loopy soulful groove, spiked with samples by Kool & the Gang and Jeff Beck, proved irresistible, whether or not you understood the track's empowering lyrics. "Sí Señor" went wide after ad agency Chiat/Day chose the song for a Spike Jonze-directed Levi's commercial shot in Mexico City that aired during the 2002 Super Bowl.
Listen to Control Machete's best songs now.
"Sí Señor" debuted on Control Machete's 1999 second album Artillería Pesada, Presenta… The "heavy artillerary" in question was supplied by Machete's DJ Toy Selectah (aka Antonio Hernández), whose arsenal of beats ranged from rock to cumbia to norteño music, jazz, and vintage Mexican pop. Pato Machete (Patricio Elizalde) and Fermin IV (Fermín Caballero Elizondo) were the dual MCs of the band, formed casually while the three were attending university in the Northern city of Monterrey, a city that emerged as the source of Mexico's new sound, its music scene supported by a mushrooming network of radio shows, festivals, and fanzines.
Comprendes Mendes?
Control Machete quickly saw success. In fact, their first single "Comprendes Mendes" became a huge radio hit. The song, a cautionary tale of gang violence in the language of the street, quickly transcended the Mexican airwaves and reverberated around Latin America, making it a classic of hip hop en español.
"Rap at that time allowed us to be rebellious and subversive," Toy would later reflect in an interview on the Mexican podcast Dementes. "The vocal strength of language, to say exactly what you want to say and talk about what you want to talk about; rap gave us that opportunity."
Generación MTV
The party really started for Control Machete via MTV Latinoamérica, which in the 1990s, like never before, provided Latin American artists with a massive international audience that literally spoke the same language.
Control Machete went into high rotation with the video for "Humanos Mexicanos," a crotch-grabbing response to the U.S. border policy that was both chilling and darkly humorous.
Control Machete - Humanos Mexicanos
The video for the psychedelic rap "Andamos Armados" visualized lyrics about packing "a microphone and rhythm" as a weapon with crowd-surfing performance footage. The party song with a message underscored the band members' statements that their goal was to provide solutions to social problems and be a group whose influence on youth was more about "presence than protest."
In "Así son mis días" ("These Are My Days") what could have been a somber account of life in a "bad" neighborhood instead becomes an appreciation of "homies and brothers," and recognizing when things are good enough.
Presente
Control Machete's status went up a level with the release of Artillería Pesada, Presenta…, whose instant classics included "Pesada" and "Presente," in addition to "Sí Señor."
Fueling the band's popularity were its frequent appearances as an opening act for major artists in Mexico, including U2, David Bowie, 50 Cent, Red Hot Chili Peppers, and System of a Down.
One unexpected collaboration was "Danzón," combining gravel and velvet on a track that pairs Cuban pre-revolutionary dance music with rap. Control Machete traveled to Havana to record with Buena Vista Social Club members Rubén Gonzalez and Orestes López. Rubén Albarrán, the frontman of Mexican alternative rock band Café Tacvba, also made an appearance on that track, under the name Nrú.
Uno, Dos
Artillería Pesada, Presenta… brought Control Machete an MTV award nomination and a Latin Grammy nomination. But the three members of the band did not return to the studio together. In 2001, Fermin left the band, following a religious calling that would became apparent on subsequent solo albums, and as a pastor at the Semilla de Mostaza church in Mexico City.
In 2002, Toy and Pato brought Control Machete back as a duo with the album Uno, dos, bandera. Leading with the funky opener "Bien Bien," the two brought in other artists to join them, including Chilean rapper Anita Tijoux ("Como Ves"), Mexican singer Natalia LaFourcade ("El Apostador"), vocalist and drummer Randy Ebright from Mexican alternative rock and hip-hop band Molotov ("Ahora").
Pato and Toy reunited again in 2006, when they appeared together on a version of the magistral Mexican accordion player Celso Piña's song "Cumbia Sobre el Rio," together with Blanquito Man, the Venezuelan founder of ska band King Chango. Like Fermin, however, Pato and Toy have mostly continued on their own paths, with Pato, one of Mexico's most respected rap artists, continuing to record and perform; and Toy widening his profile as a prolific producer, artist, DJ, record label owner, and A&R man.
So far, the three members of Control Machete have mostly resisted pleas to get back together, aside from one, incredible moment in 2013 at the Vive Latino festival in Mexico City. The song they played? "Sí Señor," of course.