Best Gifts for Rock Music Fans This Christmas
Need a Christmas gift for a passionate fan of all things rock? Check out our favorite albums, merch, and more from artists in the genre.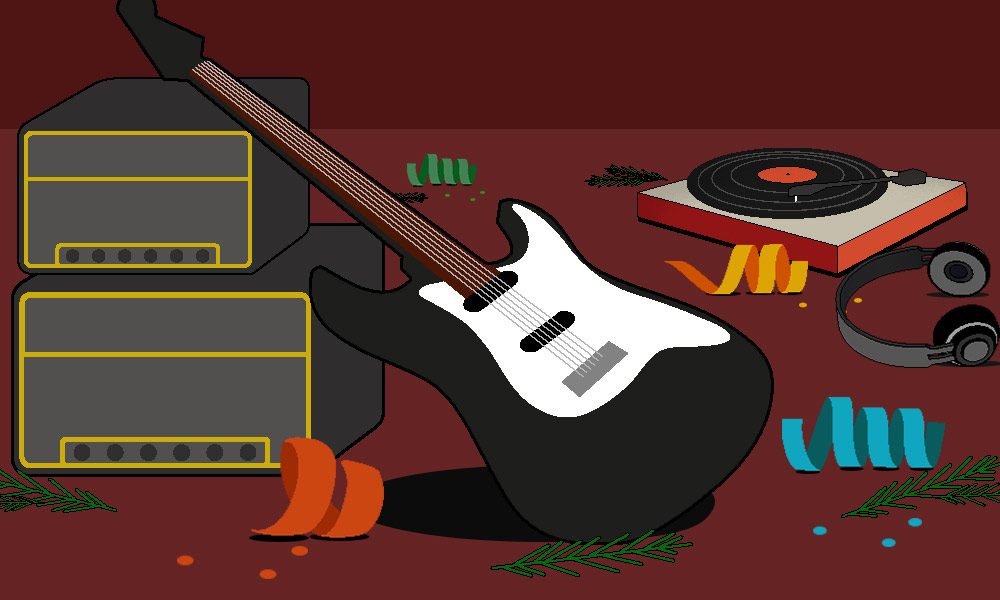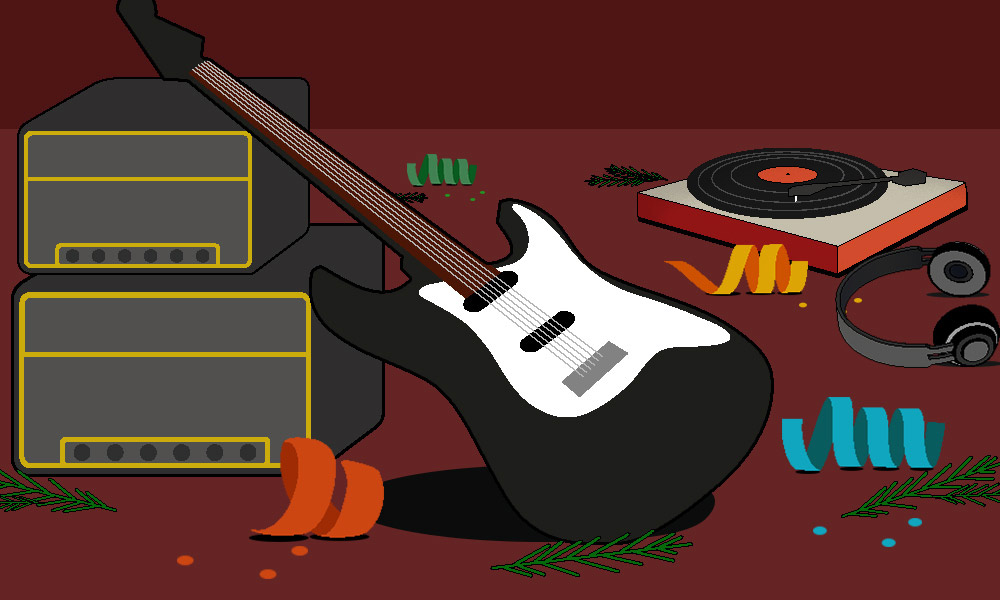 Looking for the perfect gift for the rock fan in your life?
These are our picks for the best Christmas gifts for rock music fans this holiday season.
The Beatles – Revolver Special Edition Super Deluxe 4LP + 7" Box Set
This Special Edition of The Beatles' Revolver features a new mix by Giles Martin and Sam Okell, the original mono mix, a four-track EP, 31 session takes and home demos, a 100-page book with a foreword by Paul McCartney, an essay by Questlove, detailed track notes, photos, and more. It's the essential version of a classic Beatles album, a must-have gift for any music fan.

Queen – The Miracle Super Deluxe Collector's Edition (8 Disc)
The Super Deluxe Collector's Edition of Queen's The Miracle is the perfect gift for any Queen devotee in your life. This sprawling 8-disc box set includes vinyl, 5 CD's, and a DVD/Blu-ray release. It also includes "The Miracle Sessions," containing over an hour of unreleased studio recordings including six previously unheard songs.
The Rolling Stones – Live At El Mocambo 4LP
This legendary event in the incredible 60-year history of the Rolling Stones is available for the first time in full. Live At The El Mocambo marks the first official recording of the group's two famous secret concerts at the 300-capacity Toronto club in March 1977. It features the Stones' full set from the March 5 show, plus three bonus tracks from the March 4 gig.

KISS – Creatures Of the Night 40th Anniversary Super Deluxe Edition
The Super Deluxe Edition of KISS' Creatures of the Night celebrates the iconic album's 40th birthday. Included in the box are 103 total tracks – 75 of which were previously unreleased. The gigantic new edition also includes tons of collectibles, highlighted by a "Creatures Band Press Bio Sheet," a "Creatures Tour Band" poster, two "Stage Drawings," a "The Loudest Band In The World" poster, and more.
Imagine Dragons – Night Visions – 10th Anniversary Edition: Super Deluxe 4CD + DVD Box Set
In celebration of Imagine Dragons' landmark debut album's 10th anniversary, the band has released Night Visions (Expanded Edition). The great gift includes the original 11-track album and 11 studio bonus tracks, plus two previously unreleased demo tracks, a Night Visions Live CD + DVD, and a full disc of collected Night Visions remixes.

Guns N' Roses – Use Your Illusion Super Deluxe Edition LP + Blu-Ray Box Set
The Use Your Illusion Super Deluxe 12-LP and Blu-Ray box showcases both album covers in an anamorphic illusion. It includes 97 total tracks, 63 of which were previously unreleased. Other features for this great gift include an 100-page hardcover book with unreleased photos, memorabilia, and archival documents. Additionally, Use Your Illusion I & II are available in limited edition vinyl editions in colors like yellow, red, blue, and purple.
Elton John – Step Into Christmas
Just in time for the holidays, Elton's classic Step Into Christmas is released for the first time on colored 10" vinyl. This limited edition vinyl is the perfect gift for any Elton fan in your life. It features the original B-side "Ho Ho Ho (Who'd Be A Turkey At Christmas)" as well as 3 bonus tracks – including, for the first time on record, "Calling It Christmas" by Elton and Joss Stone.

PJ Harvey – B-Sides, Demos, And Rarities' Boxset
The new PJ Harvey collection entitled B-Sides, Demos & Rarities is the perfect box set gift for fans of the British singer-songwriter. The 59-track collection spans three decades. Most excitingly, though, is that many of the songs are currently unavailable physically or digitally. Additionally, 14 are previously unreleased.
Paul McCartney – McCartney I II III Limited Edition Colour 3LP Box Set
The eponymous solo albums written, performed, and produced by Paul McCartney from 1970, 1980, and 2020 are now available as one collection for the first time. This great gift includes 3 LPs on 180g audiophile vinyl with three limited edition photo prints and an introduction from Paul in a beautiful slipcase box. The box set cover art and typography for the slipcase are by Ed Ruscha.
Brian May – Back to the Light
The original Back to the Light album was remastered by Bob Ludwig from the original master tapes and personally overseen by Brian May. The CD is presented in a 6-panel digipak with a 24 page booklet containing rare photos and album notes. The second disc, Out of the Light, contains alternative versions, B-Sides and live tracks. The LP is presented in 180g heavyweight white vinyl.

Kevin Rowland & Dexys Midnight Runners – Too Rye Ay 4LP Box Set
The 40th anniversary of Kevin Rowland and Dexys Midnight Runners' Too Rye Ay is celebrated with a 4LP box set. This edition includes the newly remixed album, 16 tracks from the legendary shows at London's Shaftesbury Theatre, and three unreleased outtakes from the period.
Jake Bugg – Jake Bugg 10th Deluxe Anniversary Edition 2LP
Jake Bugg fans will love this gift, a deluxe reissue of his debut album, also titled Jake Bugg. This new edition was fully remastered at Abbey Road studios and includes a second LP of two rare and 14 previously unreleased tracks from Jake's early recording sessions from his personal archive.
Ringo Starr – EP3 LP
Ringo Starr's newest EP, cleverly named EP3, features four brand new tracks featuring longtime collaborators Steve Lukather, Linda Perry, Dave Koz, José Antonio Rodriguez, and Bruce Sugar.
Roger Taylor – The Outsider Tour Live
This excellent gift was recorded during Roger Taylor's hugely successful 2021 Outsider UK tour, which saw Roger perform a series of 'intimate' shows. Available on double vinyl and as a 2CD set, this collection features 22 tracks performed across his 14-date sold out 2021 tour.

Paul McCartney – The 7" Singles Box
This numbered limited-edition collection of 80 x 7" singles personally supervised by Paul McCartney contains recreations of 65 singles/promos using restored original artwork from 11 different countries, 15 singles never-before released on 7", digital downloads, music videos, and more. For the McCartney devotee in your life, this is a perfect gift.