The Best Rock Gifts This Christmas
From classic rock to grunge, reissues to stunning returns from legendary icons, the best rock gifts have something for everyone this Christmas.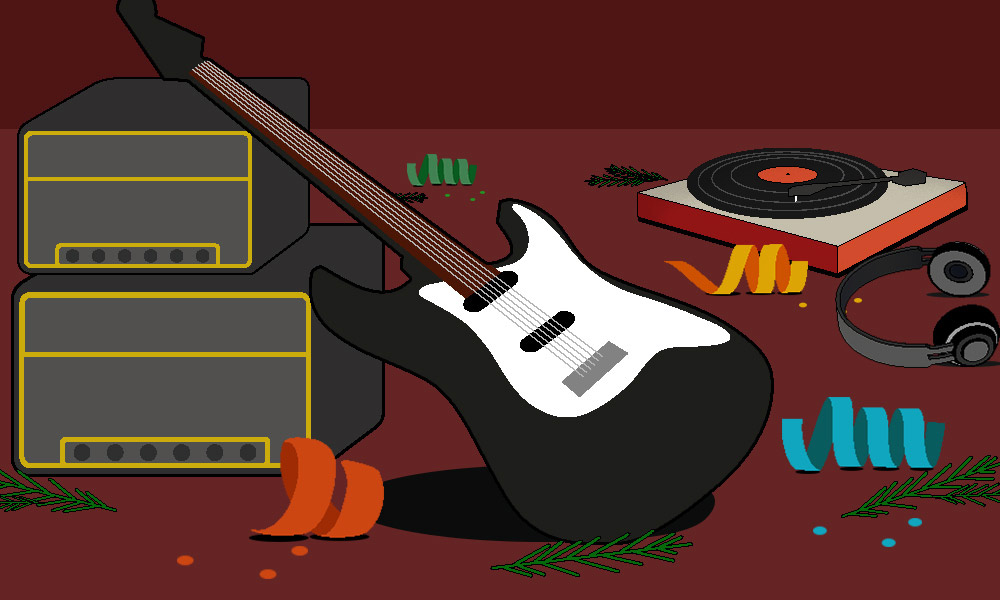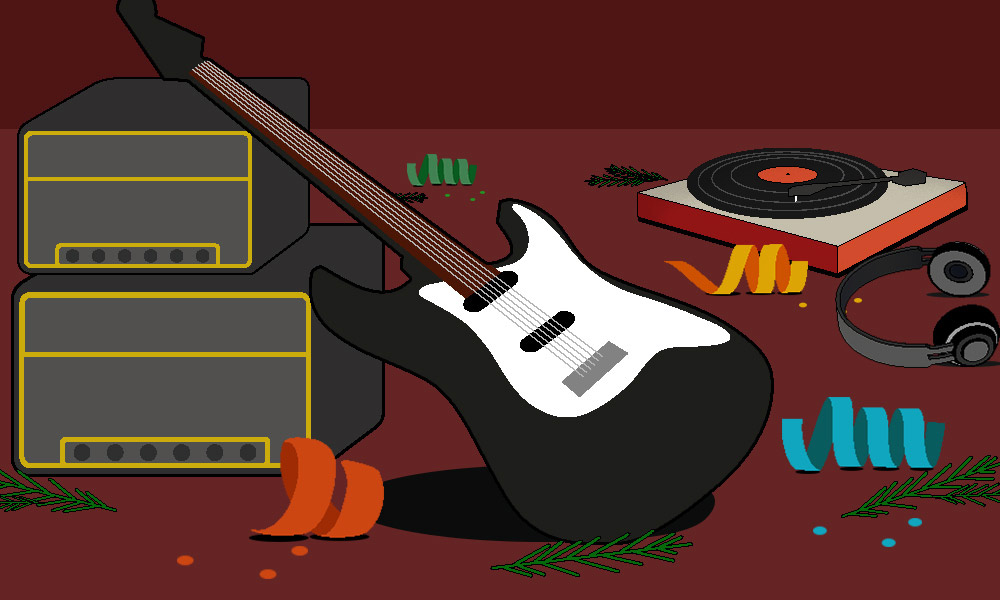 Rock music taps into something tribal in us, so what more could a fan want than a piece of merch that literally allows them to wear their allegiance on their sleeves? KISS, Guns N' Roses and The Rolling Stones have the market cornered – after all, they have the coolest logos. When it comes to the music itself, however, there are a plethora of Christmas gifts to choose from this year, including box set reissues of classic albums, and stunning returns from time-honored artists. Overwhelmed by choice? Let us help with our pick of the best rock gifts this Christmas.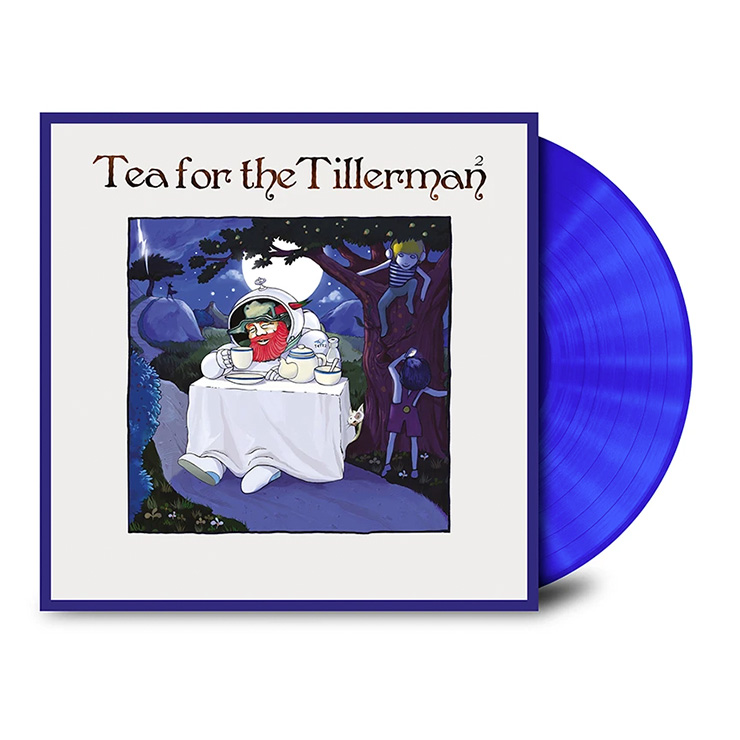 Yusuf/Cat Stevens – Tea for the Tillerman
Tea For The Tillerman is Yusuf/Cat Stevens' most popular album and to celebrate its 50th anniversary, the seminal record was reissued with a special 5CD/BD/1LP/12″ Live EP deluxe edition. Besides the album itself, this deluxe edition includes a CD with Cat Stevens' new interpretations of his songs; a CD with demos, outtakes, and alternate versions; and a CD featuring various live performances. In addition, it also includes a Live At The Troubador 12″ EP and a Blu-Ray featuring previously unreleased performances and the official "Father And Son" video. Fans who don't want the deluxe edition can also get the remastered standalone Tea for the Tillerman record on vinyl.
U2 – All That You Can't Leave Behind
To celebrate the 20th anniversary of All That You Can't Leave Behind, U2 reissued their tenth album with a 5CD box set. This box set includes the remastered album; a CD with B-sides, outtakes, and alternative takes on the songs; Elevation Live From Boston recordings; and 11 remix singles including four previously unreleased tracks. It also includes a double-sided poster and a 32-page hardback book written by longtime U2 collaborator Anton Corbijn featuring previously unseen photographs.
Tears for Fears – The Seeds of Love
Tears for Fears fans can get this classic on vinyl, featuring songs like "Sowing the Seeds," "Woman in Chains," "Advice for the Young at Heart," and "Badman's Song."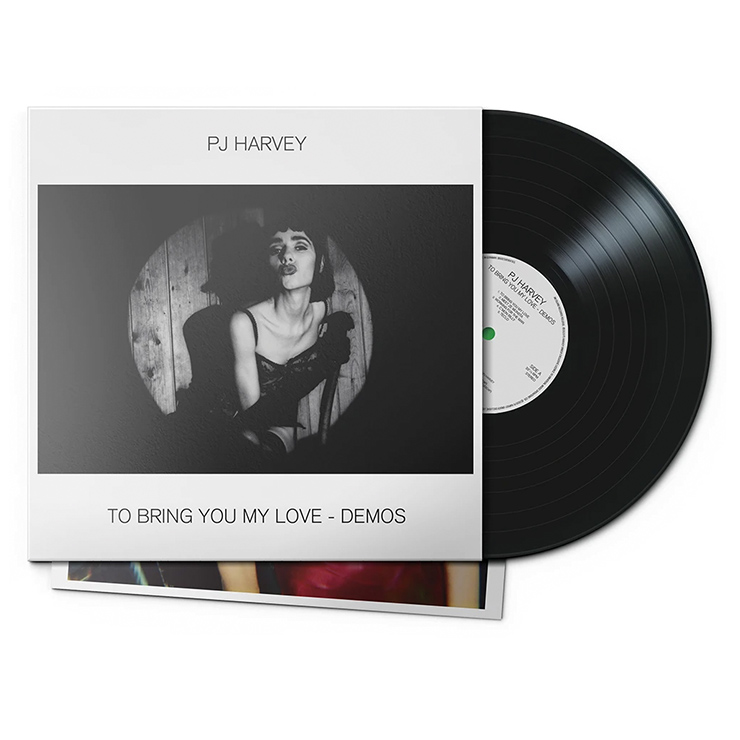 PJ Harvey – To Bring You My Love
To celebrate the anniversary of PJ Harvey's seminal third album, the record was reissued this year, featuring the original recording and packaging. The LP features some of Harvey's greatest songs, including the title track, "Send His Love To Me," and "Down By The Water."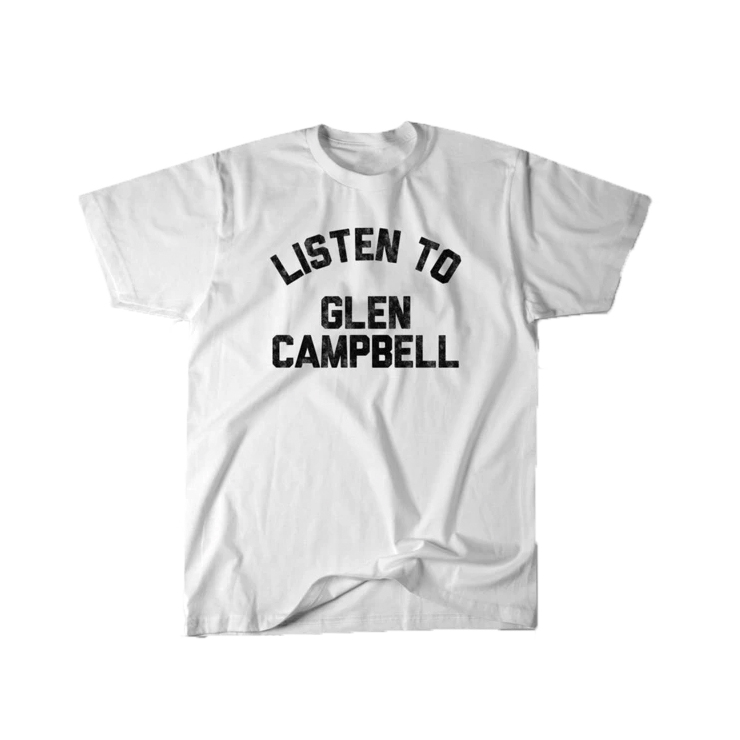 Listen to Glen Campbell shirt
In case you need a reminder to listen to the late country legend – or need to remind everyone else to do so, this shirt is for you. It's always the right time to put on "Rhinestone Cowboy."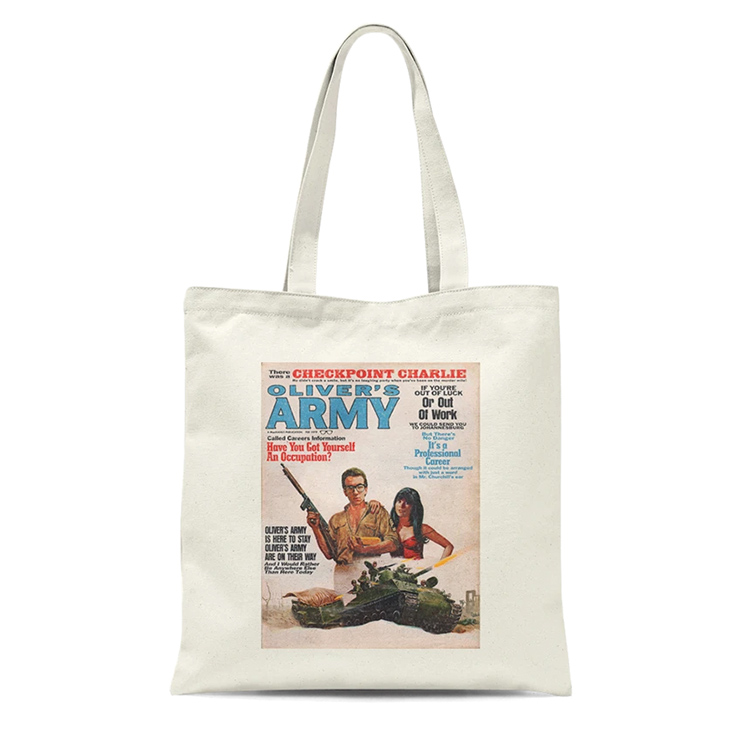 Elvis Costello – Oliver's Army Tote Bag/Armed Forces Box
This tote bag was created to go with the new Complete Armed Forces box set, but you don't need to purchase the box set to get it. The tote features reimagined artwork from designer Todd Alcott based on Elvis Costello's Armed Forces album.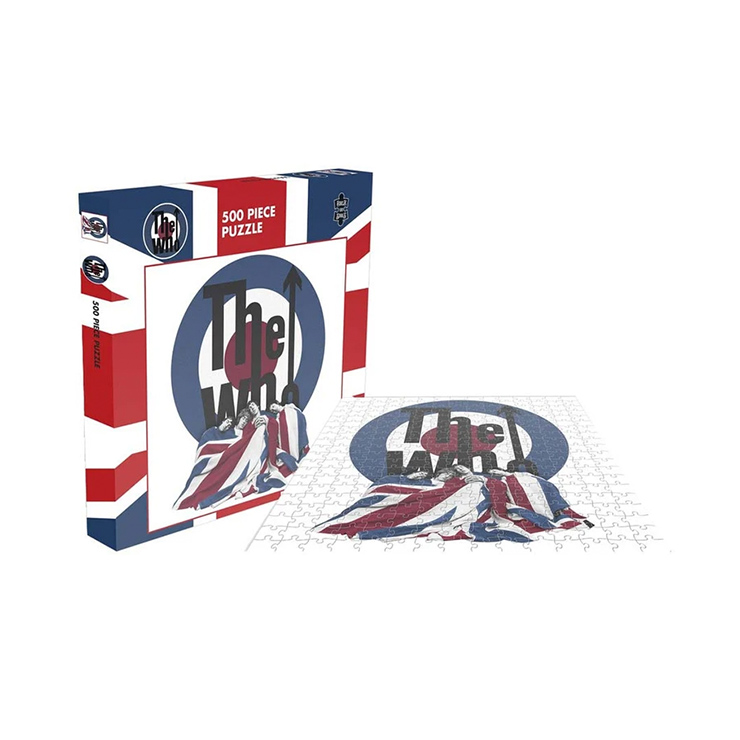 The Who – The Kids Are Alright jigsaw puzzle
The whole family can enjoy this The Who jigsaw puzzle, featuring the instantly recognizable band logo combined with The Kids Are Alright artwork.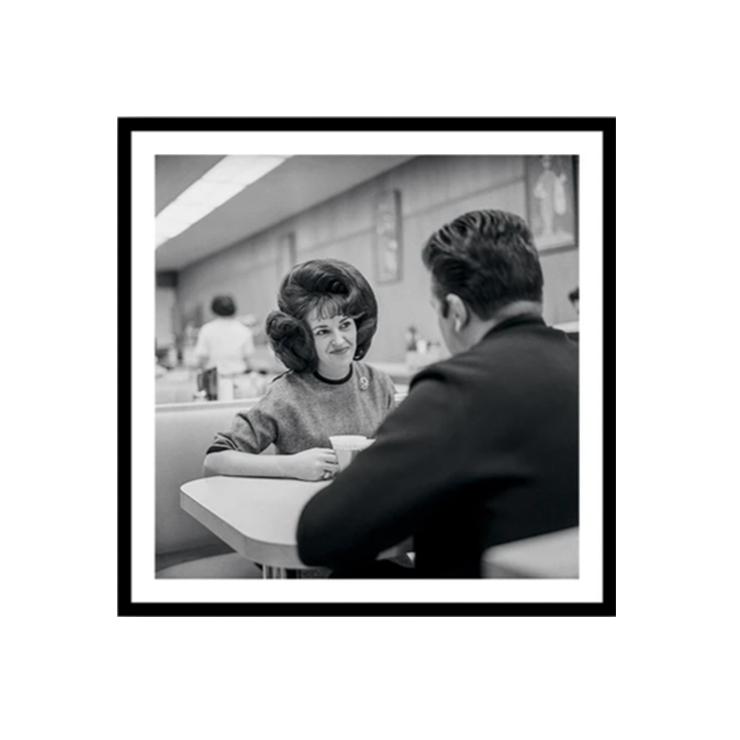 Wanda Jackson – Framed Art
You can honor the queen of rockabilly with this framed photograph. The image is from the 1950s and features Jackson at a diner.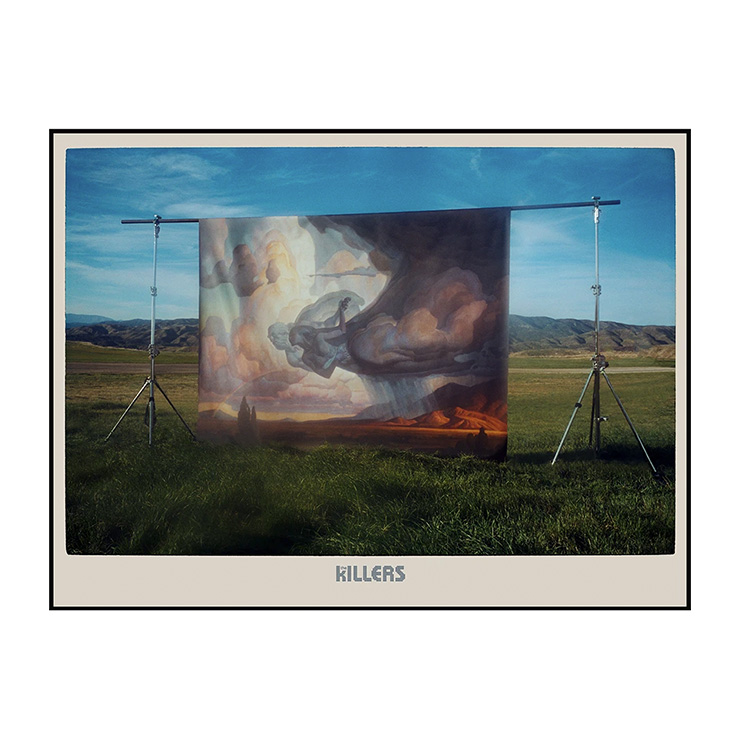 The Killers – Imploding the Mirage poster
This year, The Killers made their return with Imploding the Mirage. The album has gorgeous artwork and you can own an 18×24 lithograph of it to spruce up your walls.
KISS – Rocks Vegas: Limited Edition Double Yellow Gatefold Vinyl
In November 2014, KISS had their Las Vegas residency at The Joint at the Hard Rock Hotel. You can relive the shows with this limited edition vinyl of their residency recordings, featuring hits like "Detroit Rock City" and "Rock And Roll All Nite." This limited edition vinyl set also includes a DVD of the Las Vegas concert film.
Def Leppard – HITS VEGAS Live At Planet Hollywood: Limited Edition Transparent Blue Vinyl
Last year, Def Leppard undertook a Las Vegas residency at Zappos Theatre. They filmed and recorded a live album during their residency, featuring 28 songs that go beyond their greatest hits, including rarities like "Too Late For Love," "Billy's Got A Gun," and "Slang." Fans can either get the Blu-Ray/DVD and CD set or the album on vinyl in a limited edition blue-colored version.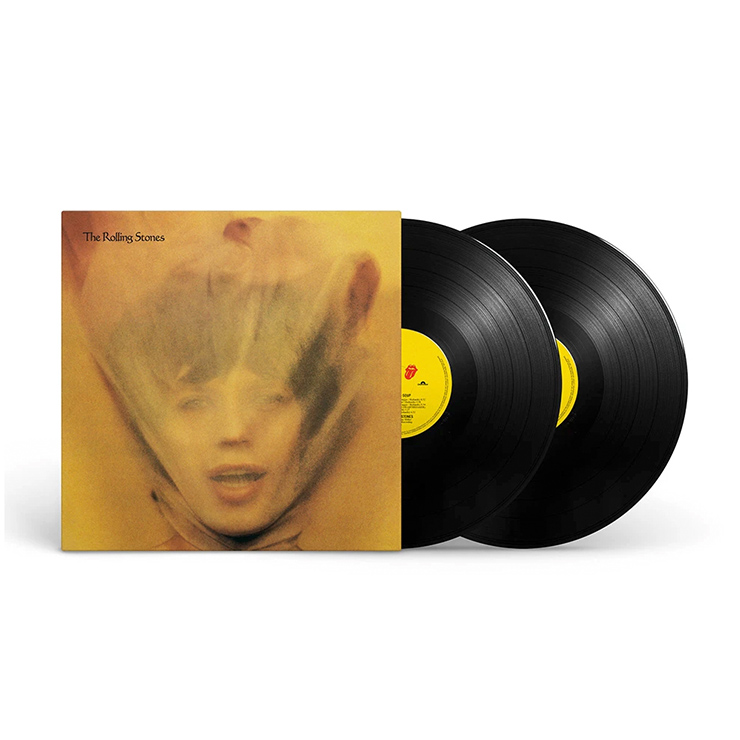 Rolling Stones – Goats Head Soup 2020
In 1973, The Rolling Stones released Goats Head Soup, featuring hits like "Angie" and "Winter." The deluxe vinyl box set includes three previously unreleased tracks: "Scarlet," "All The Rage," and "Criss Cross." It also includes The Brussels Affair, recorded in 1973 at the Forest National Arena.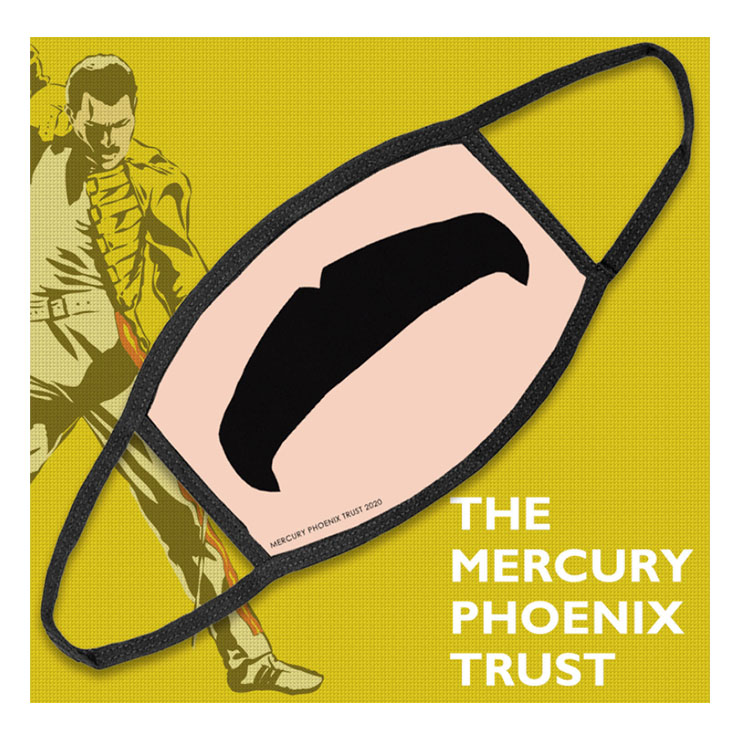 Queen – Freddie Moustache Mercury Phoenix Trust Face Mask
If you've ever wanted to sport Freddie Mercury's iconic mustache, now you can with this mask. The best part is all proceeds go to a great cause: The Mercury Phoenix Trust, founded by Roger Taylor and Jim Beach in memory of Mercury to help in the global battle against HIV/AIDS.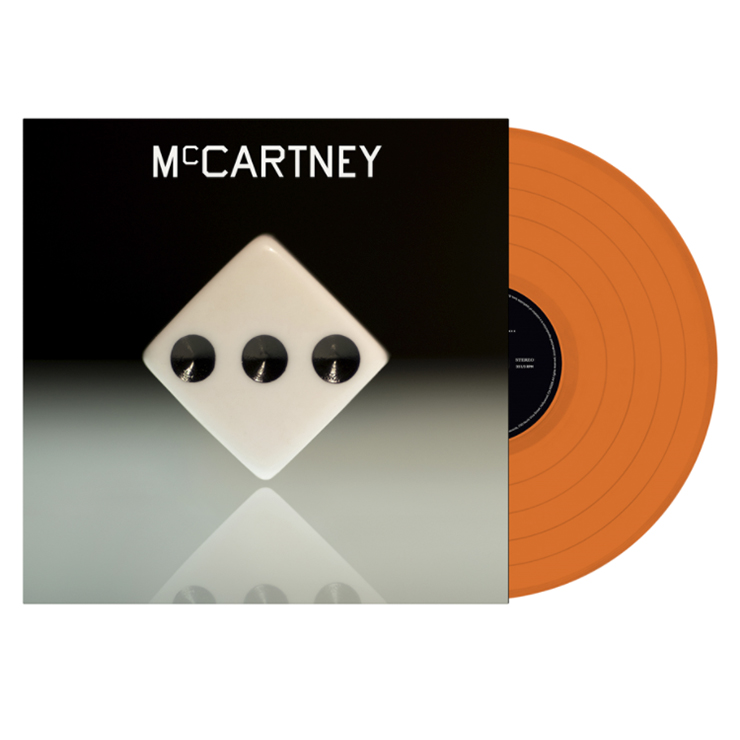 Paul McCartney – McCartney III
Paul McCartney is giving fans the ultimate gift in quarantine: McCartney III. In an incredible feat, McCartney played every instrument and wrote and recorded the whole album on his own during the pandemic, in this follow-up to his 1980 record McCartney II.
Paul McCartney – Flaming Pie: Collector's Edition Box Set
The newly-released collector's edition of Paul McCartney's 1997 album is a must-have for any vinyl collector. It features the content from the deluxe edition, but what makes it extra special is the addition of a two-piece collector's box featuring 4 LPs including the exclusive remastered album in half-speed split between 2 LPs, a hand-stamped white label vinyl featuring home recordings, an exclusive "The Ballad Of The Skeletons" 12″ single with vinyl etching and a poster, and an exclusive marbled art print portfolio featuring six Linda McCartney art prints.
John Lennon – Gimme Some Truth
Fans of John Lennon's solo career will enjoy GIMME SOME TRUTH., the definitive Best of John Lennon album featuring his iconic songs "Imagine," "Gimme Some Truth," "Give Peace A Chance," and "Happy Xmas (War Is Over)." The vinyl version includes a 20-page booklet, a double-sided poster, and a bumper sticker.
Elton John – Jewel Box Deep Cuts 4LP
This record features early rarities and deep cuts from Elton John's catalogue personally curated by Elton John himself. It features plenty of previously unreleased tracks, making it the perfect gift for his fans.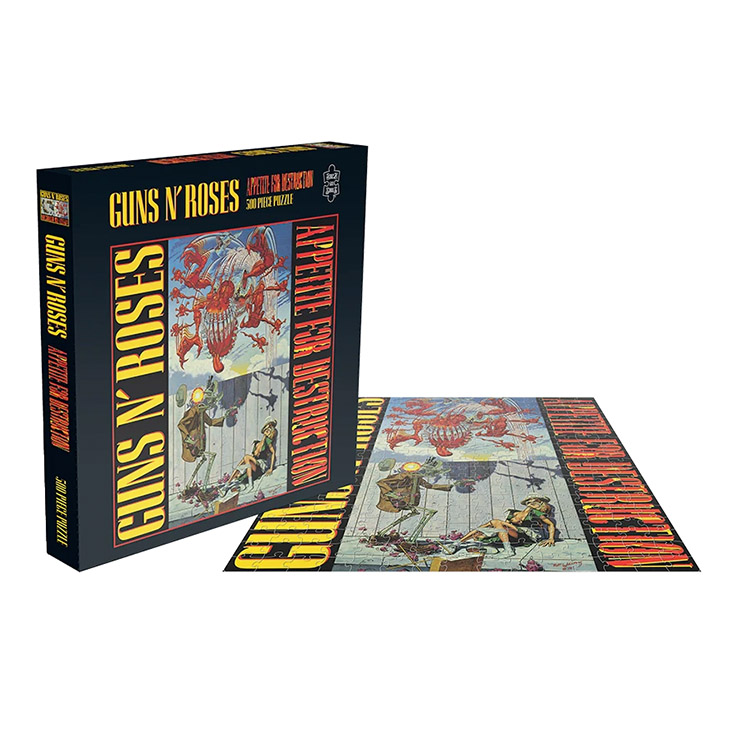 Guns N' Roses – Appetite for Destruction Robot Puzzle
Guns N' Roses' debut 1987 album turned the band into one of the world's biggest rock acts. But before having the iconic album art, the record's original cover art featured Robert Williams' painting of the same title, portraying a murderous robot who is about to be attacked by a metal avenger. As the band's most fervent fans may know, the album's art was changed after music retailers refused to stock the album due to its gruesome image. Now fans can look at it at any time with this 500-piece jigsaw puzzle.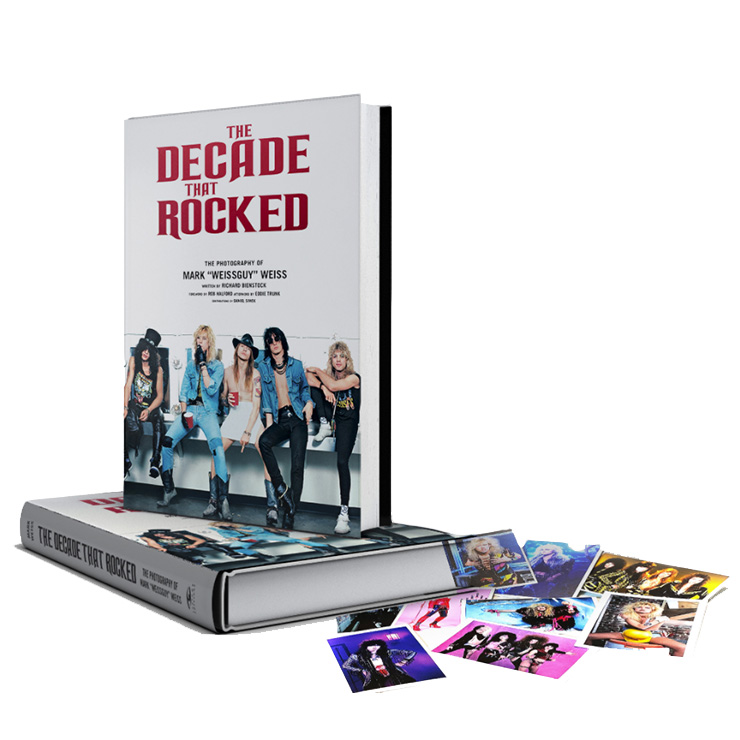 The Decade That Rocked: The Photography of Mark 'Weissguy' Weiss'
Mark "Weissguy" Weiss is one of the most renowned rock photographers who's taken iconic photographs of bands and artists like Van Halen, Ozzy Osborne, Aerosmith, Metallica, KISS, and many more. His book features over 700 photographs, new interviews, and stories from Weiss himself about the golden age of rock in the '80s.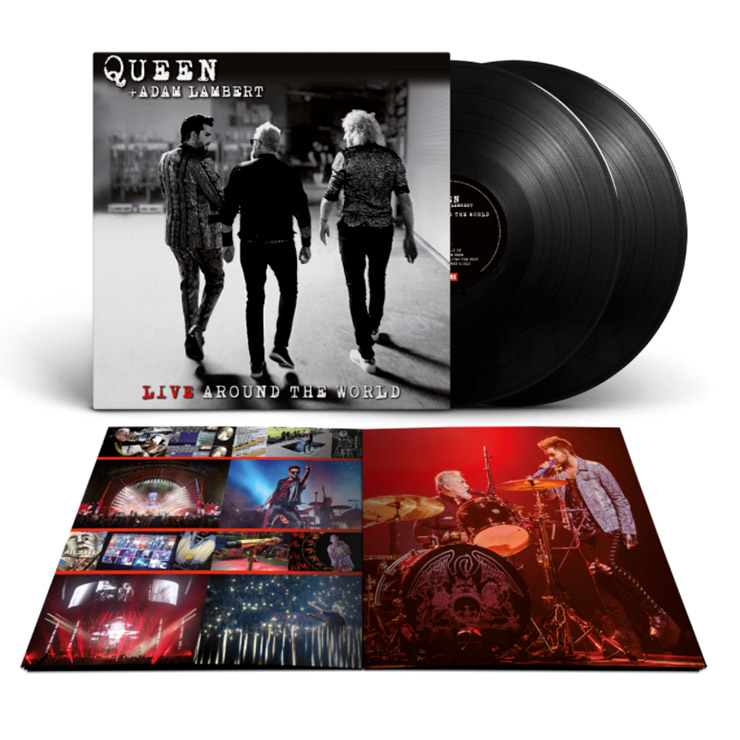 Queen – Queen & Adam Lambert Live Around The World
In 2009, Queen members Brian May and Roger Taylor performed "We Are The Champions" on the eighth season of American Idol, with contestant Adam Lambert filling in as vocalist. The pairing went so well that Lambert ended up joining Queen in 2011 as their new vocalist and the new iteration of Queen went on to tour around the globe. This Live Around the World set features concert highlights personally picked out by the band members out of over 200 shows they've performed.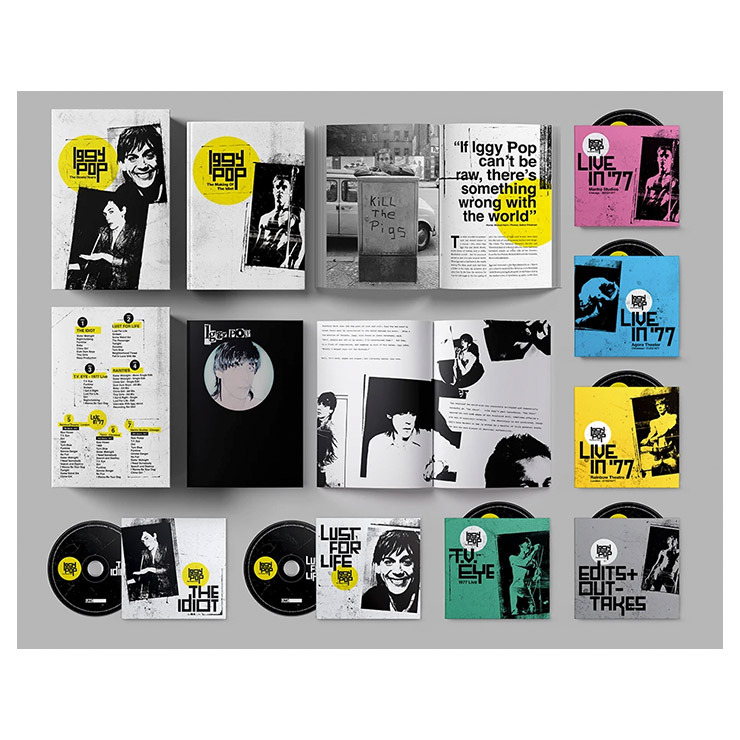 Iggy Pop – The Bowie Years 7CD Box Set
In 1977, Iggy Pop enlisted the help of David Bowie to co-write and produce The Idiot and Lust for Life, going on to become Iggy Pop's biggest albums in his solo career. This new seven CD box set features remastered versions of the albums, including a disc of outtakes and three discs of live recordings officially released for the first time.