Best Songs Of 2019: 10 Unforgettable Tracks From A Great Year For Music
From poignant ballads to kooky pop hits, the best songs of 2019 bring the decade to a close with one of the best years in pop music history.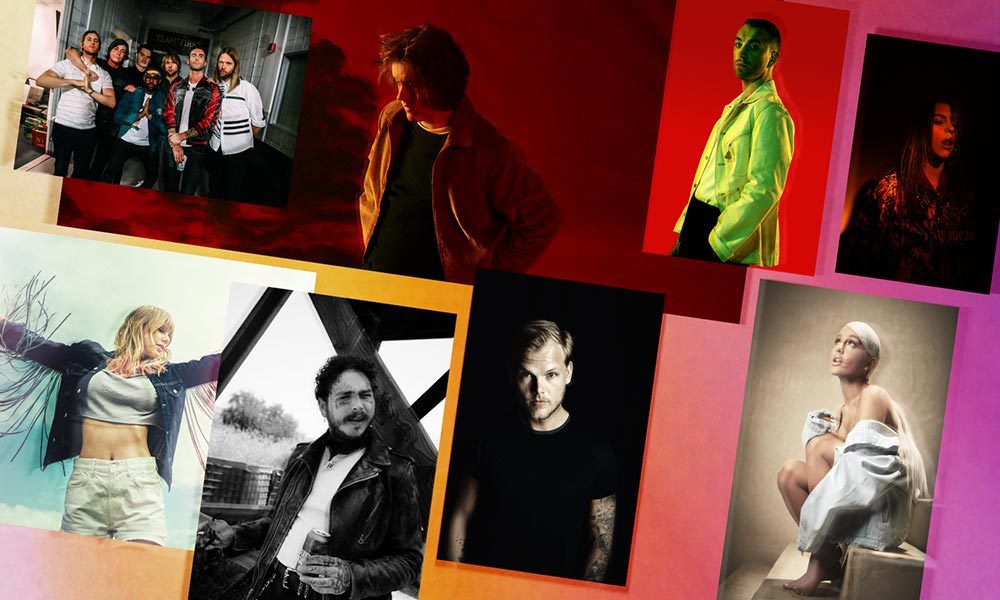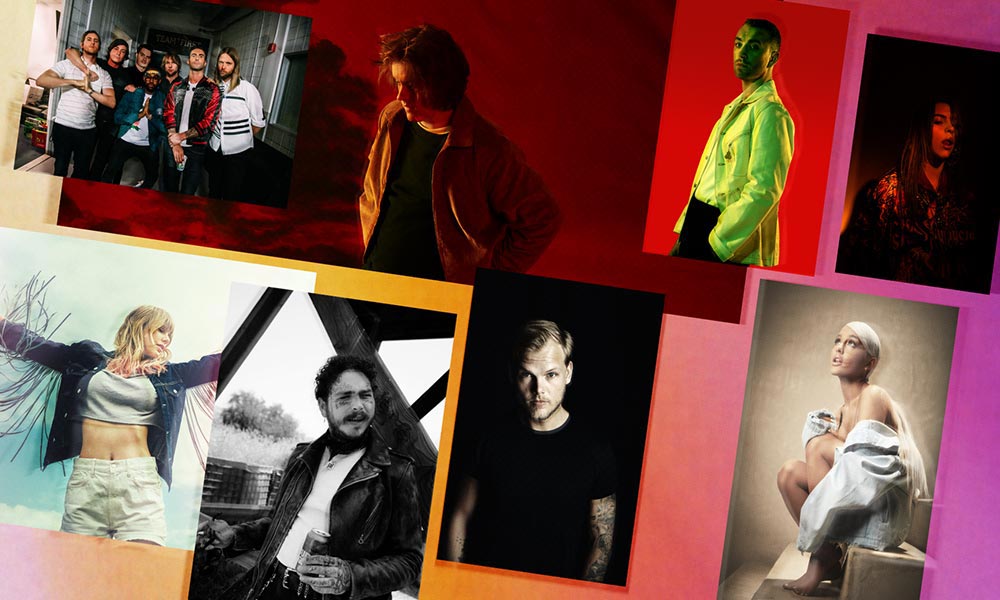 In just a few short weeks, we'll be entering a new decade in which a fresh generation of artists will surely emerge and rip up music's rule book all over again. 2019 has, however, been one of the best years for quality pop hits in recent history, so before we all succumb to the festivities, we're revisiting the dancefloor-fillers, the sumptuous ballads and the year's most daring comebacks with a look at the ten best songs of 2019.
Think we've missed one of yours? Let us know in the comments section, below.
Listen to the best songs of 2019 on Apple Music, and scroll down for our ten best songs of the year.
10: Drake (featuring Rick Ross): 'Money In The Grave'
Hip-hop icon Drake has been on a roll since 2018's Scorpion debuted at No.1 on the Billboard 200, breaking one-day global records on Spotify and Apple Music in the process. This year, the Canadian star celebrated his beloved Toronto Raptors' win at the NBA Championships by releasing dual singles 'Omertà' and the brooding, provocative 'Money In The Grave'. Featuring fellow rap star Rick Ross, the latter track provided Drake with his 26th No.1 on Billboard's Rhythmic Songs Chart.
Listen on Apple Music.
9: Avicii: 'Heaven'
Chris Martin recorded the vocals for Avicii's 'Heaven' when the duo collaborated on Coldplay's 'A Sky Full Of Stars' song in 2014. However, the track wasn't finished until after the much-missed Swedish DJ, producer and songwriter retired from touring in 2016. Eventually becoming the third single from his posthumous album, TIM, in June 2019, the touching 'Heaven' was promoted with a poignant video filmed in Madagascar shortly after Avicii's final live show.
Listen on Apple Music.
8: Ariana Grande (featuring Social House): 'boyfriend'
2019 was a truly phenomenal year for Ariana Grande, with her Grammy-nominated fifth album, thank u, next, topping the Billboard 200 and spawning a raft of hits, including '7 rings' and the album's title track. Her Social House collaboration, 'boyfriend', chalked up yet another US Top 10 success and it also scooped the Song Of The Summer prize at the 2019 MTV Video Music Awards.
Listen on Apple Music.
7: Maroon 5: 'Memories'
One of 2019's most poignant hits, Maroon 5's 'Memories' was ostensibly a tribute to the LA band's late manager, Jordan Feldstein, but its universal message can't fail to touch anyone who's experienced the loss of a loved one. Rewarding Adam Levine's team with their tenth US Top 5 hit, 'Memories' has raised anticipation for the group's follow-up to their 2017 album, Red Pill Blues.
Listen on Apple Music.
6: Post Malone: 'Circles'
Genre-hopping Texan star Post Malone's third album, Hollywood's Bleeding, was a star-studded affair that featured artists as diverse as Halsey, Ozzy Osbourne and Travis Scott. It was also a Billboard 200 smash, debuting at No.1 and spawning a half dozen hits, including August's 'Circles', which went on to become Posty's first US solo chart-topper.
Listen on Apple Music.
5: Jonas Brothers: 'Sucker'
Comebacks are rarely more hotly-anticipated than powerhouse pop trio Jonas Brothers' return to the fray, which was marked by 'Sucker' in March. Their first new music after a decade-long hiatus, this impossibly catchy pop track shot straight to No.1 on the Billboard Hot 100, and the New Jersey trio have gone from strength to strength ever since. Their recent album, Happiness Begins, rocketed to the top of the Billboard 200.
Listen on Apple Music.
4: Sam Smith & Normani: 'Dancing With A Stranger'
Arguably 2019's most memorable collaboration, Sam Smith and Normani's cool, classy 'Dancing With A Stranger' cracked the US and UK Top 10s, and Forbes have since crowned it 2019's most-played radio track of the year. A tune with all the hallmarks of a future standard, Rolling Stone recognised it as "a song that would be welcome to hear past midnight on any dancefloor".
Listen on Apple Music.
3: Taylor Swift: 'You Need To Calm Down'
One of the year's biggest releases, Taylor Swift's seventh album, Lover, went platinum in the US in September – barely a month after it was first released. The album spawned several high-profile singles, of which the bravest was 'You Need To Calm Down': a slice of sleek electro-pop with a heartfelt, pro-LGBTQ+ message. The song's striking promo video also won two awards – including Video Of The Year – at the 2019 MTV Music Video Awards.
Listen on Apple Music.
2: Lewis Capaldi: 'Someone You Loved'
Likely to become Lewis Capaldi's signature hit, 'Someone You Loved' reputedly took the UK's fastest-rising singer-songwriter six months to craft. It was, however, worth the effort. The track spent seven consecutive weeks at the top of the UK charts and later hit No.1 on the Billboard 100. Those still doubting the young Scot's talent were quickly silenced when they heard the mass singalong this devastating break-up song provoked at 2019's Glastonbury Festival.
Listen on Apple Music.
1: Billie Eilish: 'bad guy'
To say that 17-year-old wunderkind Billie Eilish's rise has been meteoric is something of an understatement. Though she was widely tipped as one to watch early in 2019, few would have predicted the Beatlemania-esque levels of attention that Eilish has attracted since her debut album, When We All Fall Asleep, Where Do We Go?, first appeared in March. Its flagship hit, the wonderfully kooky 'bad guy', is surely the best song of 2019.
Listen on Apple Music.
Looking for more? Discover what 2010s music did for us.
Format:
UK English