Best Gifts for R&B and Soul Music Fans This Christmas
From new albums to reissues of soul and R&B classics, there's something for every fan this holiday season.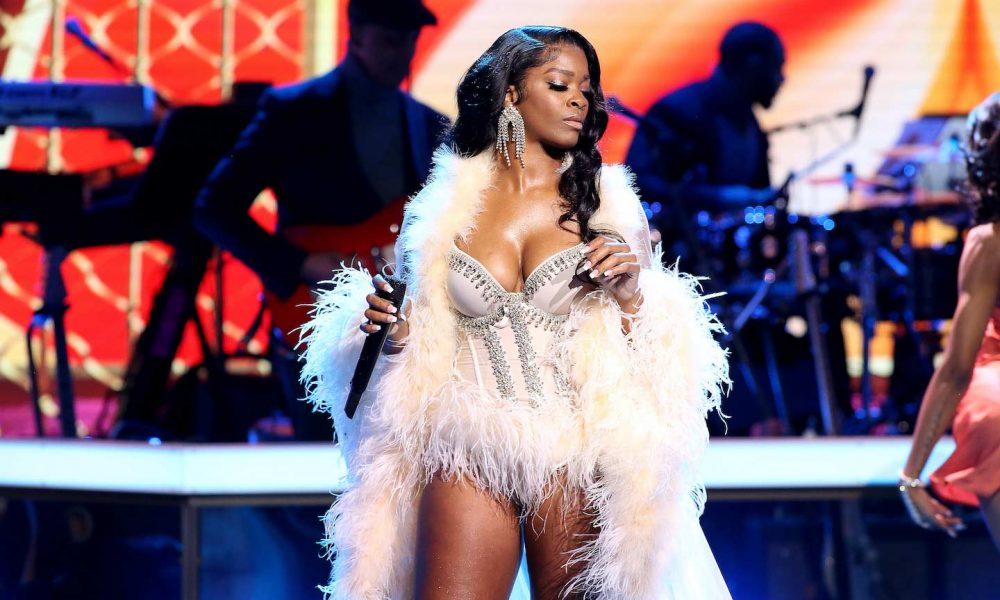 From new records and merch to reissues of landmark albums, there's something for every fan in this list of the best R&B and soul music gifts. Need a gift for an R&B fan? These are our picks for everything from classic soul albums to special compilations and box sets.
Sampa The Great – As Above, So Below
Sampa The Great's new album As Above, So Below is an excellent gift for any music fan in your life. The album traverses Sampa's memories of Africa through a self-exposed lens of authenticity and womanhood while looking to the future of Africa's relationship to the world and its global communities.
Ari Lennox – age/sex/location
After multiple years of anticipation, Ari Lennox's stunning sophomore effort, age/sex/location, has finally arrived. Released via Dreamville/Interscope Records, the 12-song effort situates Ari in the pantheon of R&B icons, making it an excellent gift for the music fan in your life.

Ella Mai – Time, Change, Ready 3LP
Upon the 5-year anniversary of Ella Mai's celebrated READY, the songstress has treated her fans to a special collector's item, the TIME, CHANGE, READY Trilogy Vinyl Set. Comprised of all 3 LPs, this set includes songs like the global phenomenon "Boo'd Up."
John Legend – Legend
This special edition of John Legend's celebrated new album Legend is an extraordinary gift for anyone who's a fan of the crooner. The album includes an insert signed by Legend himself.

James Brown – Soul On Top LP (Verve By Request Series) Exclusive Yellow LP
In the liner notes to this grooving 1969 album, the Godfather of Soul explains that he is a "jazz man at heart." Brown's soul consigliere, saxophonist Maceo Parker, helps make this a swinging, spirited and satisfying set of standards and JB hits. Verve By Request Series features transfers from analog tapes and remastered on 180-gram vinyl, pressed at Third Man in Detroit.
Esperanza Spalding – Radio Music Society: 10th Anniversary LP
Celebrating the 10th Anniversary of Esperanza Spalding's Grammy Award-winning 4th album, Radio Music Society is available as a 2-LP 180-gram vinyl, perfect for any record collector in your life. Featuring the singles "Black Gold" and "Radio Song," Radio Music Society earned Spalding her second Grammy.
Mel Brown – Chicken Fat (Verve By Request Series)
Guitarist Mel Brown's 1967 Impulse! debut is celebrated as a classic R&B-funk classic. The title track and the scintillating "I'm Goin' to Jackson" are two of many standouts–others include "Shanty" and "Greasy Spoon." This, too, is a Verve By Request Series album.

Stax Falling Records Crewneck
This crewneck sweatshirt in a cream color with black and red accents features Stax's iconic Falling Records logo. The cozy gift is made from fleece fabric in a Polyester, Cotton, and Rayon blend.
Akon – Konvicted (Deluxe Edition)
The sophomore album from global superstar Akon defined an entire era with its global appeal. Konvicted (Deluxe Edition) is a great gift, featuring memorable hits like "Smack That," "I Wanna Love You," "Don't Matter," and more.
070 Shake – You Can't Kill Me
070 Shake's second studio album You Can't Kill Me is her most thrilling and substantial body of work to date. An all-encompassing audio experience, the album plays like a spooky and haunting movie score.

Jessie Reyez – Yessie Black Hoodie
This premium oversized hoodie features the album title of Jessie Reyez's new project in black font, while the back features a mystical illustration.
Babyface – Girls Night Out
The new album from R&B icon Babyface is the perfect gift for any music fan in your life. It includes collaborations with some of today's brightest female R&B stars, including Ari Lennox, Kehlani, Ella Mai, Coco Jones, Tiana Major9, Tink, Baby Tate, Muni Long, Doechii, and more.
Jessie Reyez – Yessie
Across Yessie's 11 tracks, Jessie Reyez chronicles the journey and range of emotions from love and loss to healing, closure, and happiness. The title–her own familial nickname–gives fans a glimpse of the intimacy on this project.

Boy Smells – Grace Jones Candle
This delightfully refreshing candle pays tribute to Grace Jones. With notes of salty sea air and floral waves, this is an excellent gift for any candle aficionado in your life, or any fan of the great Grace Jones…or both!
Black Stacked Motown Hoodie
With a classic yet modern design, this unisex, heavy blend hoodie is a great gift for any music lover in your life. It features the classic Motown 'M' in different colors.
Gold Motown Beanie
This trendy Motown Records beanie features an eye-popping gold color with the word "MOTOWN" sewn in on a red font. This is a great gift as winter approaches.