Best Gifts For R&B / Soul Music Fans This Christmas
From new albums to reissues of soul and R&B classics, there's something for every fan this holiday season.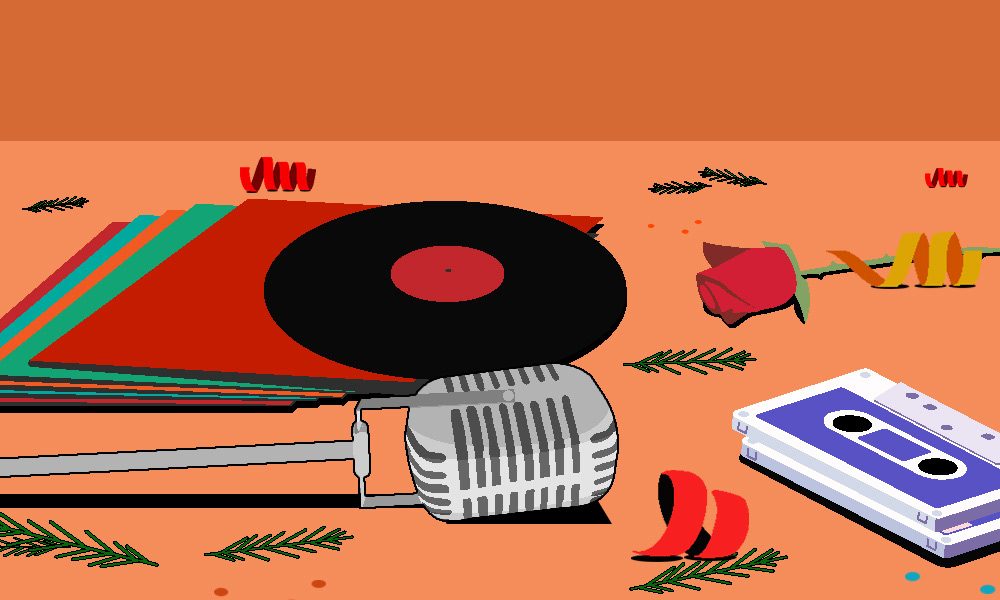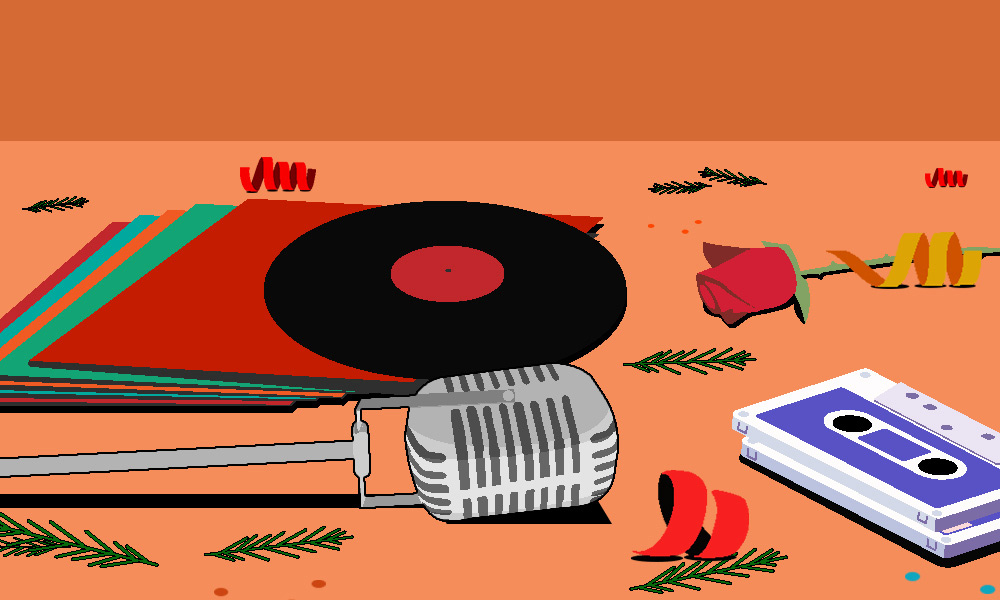 Looking for the best R&B / soul music gifts this Christmas? You've come to the right place. This Christmas, there's something for every R&B and soul fan in your life, from reissues of classics, to nostalgic Stax Records merch that'll take fans back to the golden era of soul.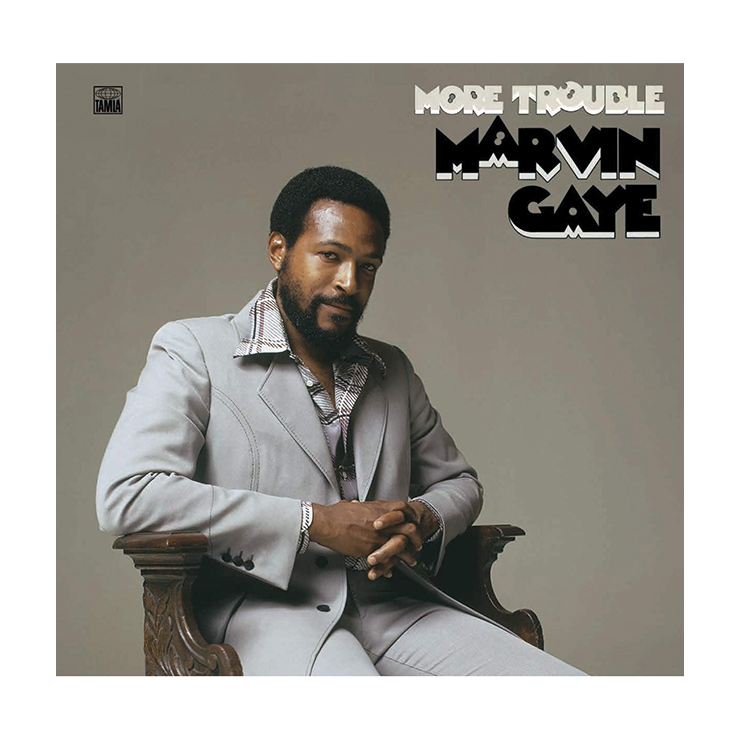 Marvin Gaye – More Trouble Vinyl
More Trouble, a vinyl-only collection of alternate and extended takes of Marvin Gaye's Trouble Man album tracks, is now available. The tracks include an alternate version of the title track that is featured in the Trouble Man film but not the soundtrack, an extended version of "'T'Plays it Cool," and an alternate version of "'T' Stands For Trouble."
Mariah Carey – Vinyl reissues
It's not Christmas without Mariah Carey and there's just one thing her lambs need: her reissued records. You can opt for the bright red Merry Christmas vinyl to get into the holiday spirit, or go for one of her other classics, like The Emancipation Of Mimi or Butterfly. There's also a limited edition 2LP of Memoirs of An Imperfect Angel in pearly white.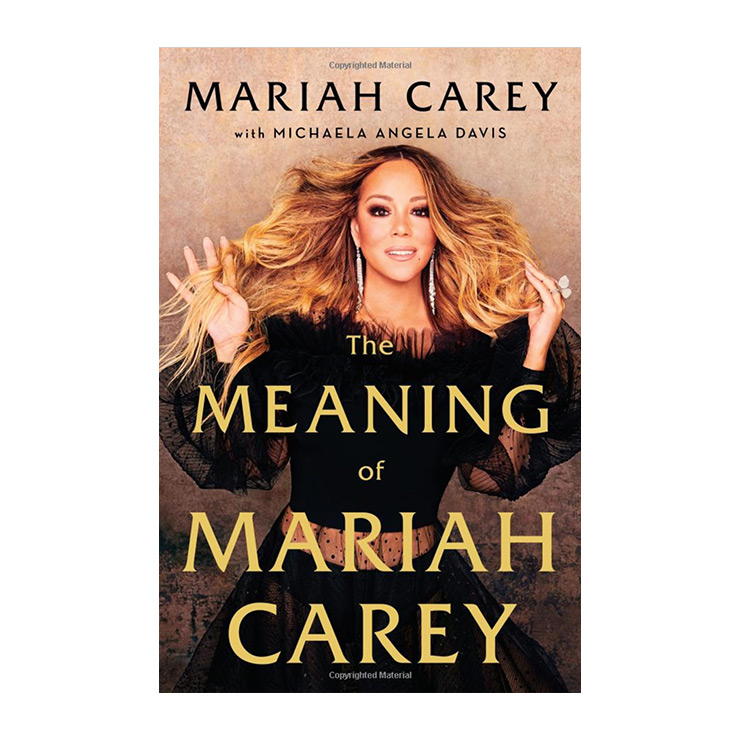 The Meaning of Mariah Carey
Mariah Carey gives an intimate glimpse into her journey to stardom in this memoir. Carey gets to tell her story on her own terms without holding back, revealing some of the most challenging moments in her life that the public may not have been privy to, as well as looking back at her major milestones.
Amy Winehouse – 12×7: The Singles Collection
This 7″ singles box set features all the singles from Frank, Back To Black, and Lioness: Hidden Treasures. This includes many of Amy Winehouse's biggest hits like "Rehab," "Valerie," and "Back To Black," as well as her Grammy Award-winning duet with Tony Bennett, "Body and Soul." The box set also includes a 20-page lyrics booklet and a set of art cards.
Mary J. Blige – My Life
Mary J. Blige is one of the greatest R&B singers of all-time and was her breakthrough to becoming an R&B icon. To celebrate its 25th anniversary, the album's getting a vinyl reissue. The triple vinyl edition comes in a translucent blue color, featuring bonus tracks with LL Cool J and Smif 'N Wessun.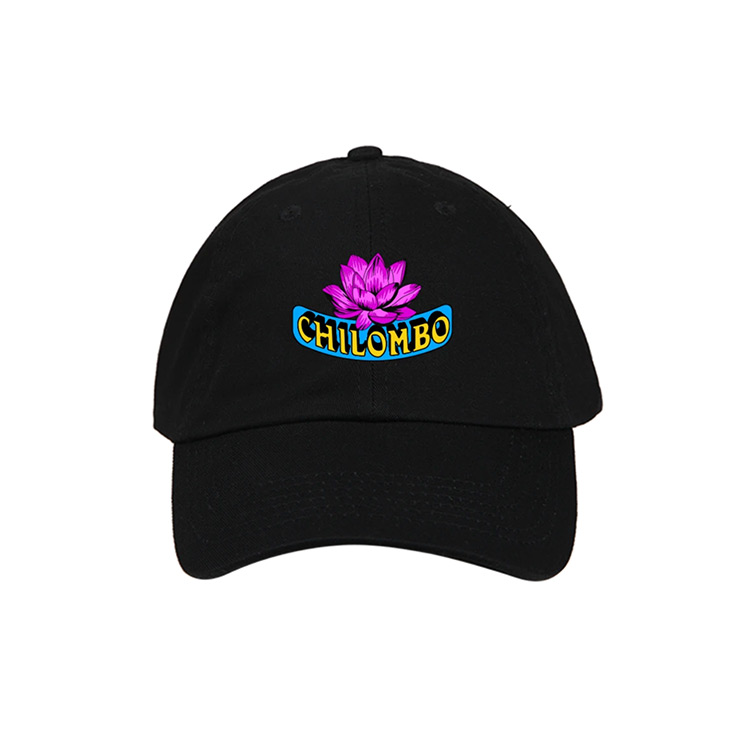 Jhené Aiko – Chilombo Dad Hat
This year, Jhené Aiko released her third record Chilombo, inspired by her time in Hawaii while making the album. This cap features the album name and a lotus flower, a nod to Chilombo's opening song, "Lotus."
Various Artists – The Gospel Truth: Complete Singles Collection
This compilation celebrates Gospel Truth Records, an imprint of the renowned soul label Stax Records. It includes all 17 singles and their B-sides. The artists featured include The Rance Allen Group, Joshie Joe Armstead, Jimmy Jones, Louise McCord, and more.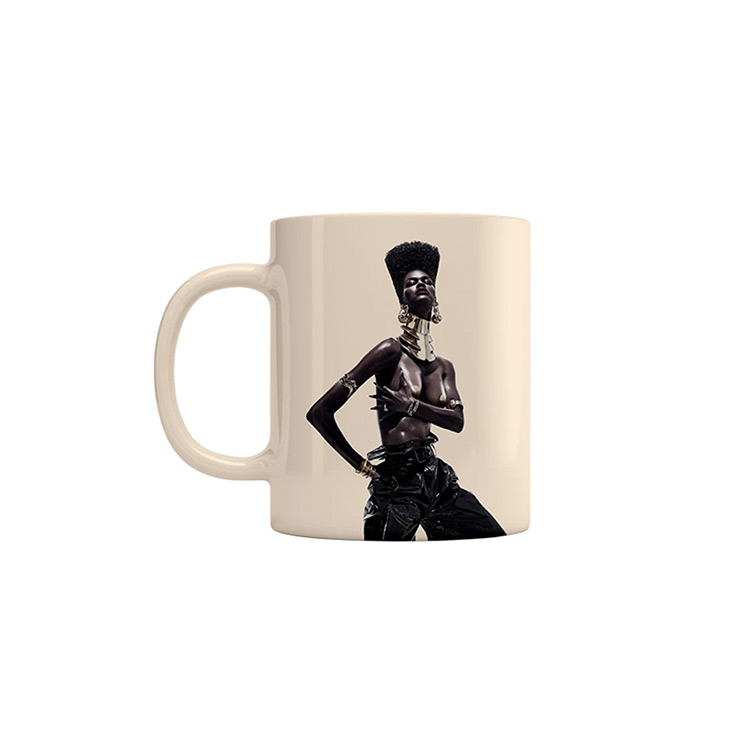 Teyana Taylor – The Album mug
Teyana Taylor followed up 2018's K.T.S.E. with this year's The Album. Fans can get a mug featuring the mesmerizing album cover.
Sam Cooke – At The Copa, Keep Movin' On, Ain't That Good News
Every Sam Cooke fan should have his records in their vinyl collection and these three are must-haves. There's At The Copa, recorded live at the Copacabana in 1964, where Cooke covers Bob Dylan's "Blowin' In The Wind"; Keep Movin' On, a collection of his greatest songs; and Ain't That Good News, his final studio album, released nine months before his death. Though they won't be available for Christmas, they're available for pre-order and are coming out on January 22.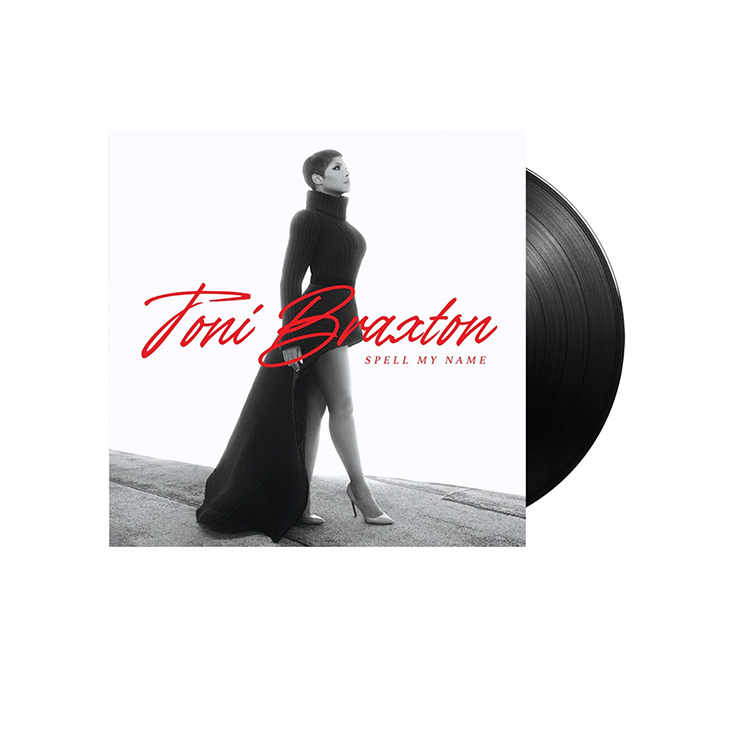 Toni Braxton – Spell My Name
Toni Braxton returned this year with Spell My Name, featuring collaborative tracks with Missy Elliott ("Do It") and H.E.R. ("Gotta Move On"). The vinyl version will be available in December.
Stax long-sleeved shirt
The legendary soul label was founded in 1961 and propelled the careers of some of the biggest soul stars like Otis Redding and The Staple Singers. This Stax shirt features the classic snap logo.
Kelis – Kaleidoscope
In honor of its 20th anniversary, Kelis' debut album Kaleidoscope was reissued on vinyl. This limited edition double LP version comes in orange vinyl and includes four alternative versions of "Caught Out There" and "Get Along With You."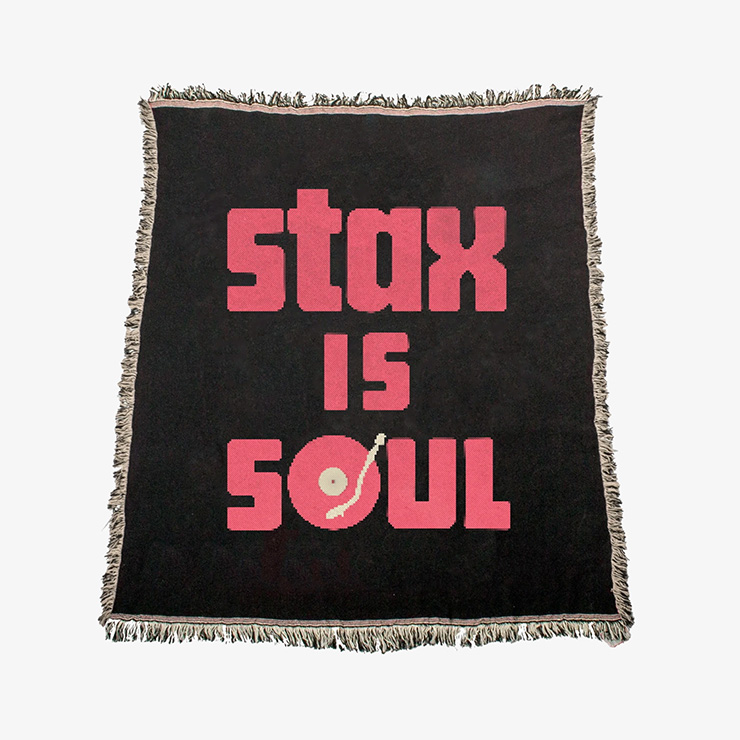 Stax is Soul blanket
Put on your favorite Stax record and keep warm with this "Stax is soul" blanket.
The Staple Sisters – Come Go With Me: The Stax Collection
This Staple Singers collection was previously released on vinyl but now fans can own the deluxe CD edition. It includes all of The Staple Singers' studio albums, featuring their biggest hits "I'll Take You There," "Respect Yourself," and "If You're Ready (Come Go With Me)."
Michael Kiwanuka – Kiwanuka 2LP
English singer Michael Kiwanuka is perhaps best known for his track "Cold Little Heart" off his 2018 album, featured as the theme to HBO's hit drama Big Little Lies. Last year's album, KIWANUKA, is just as mesmerizing and it's now available as a double LP.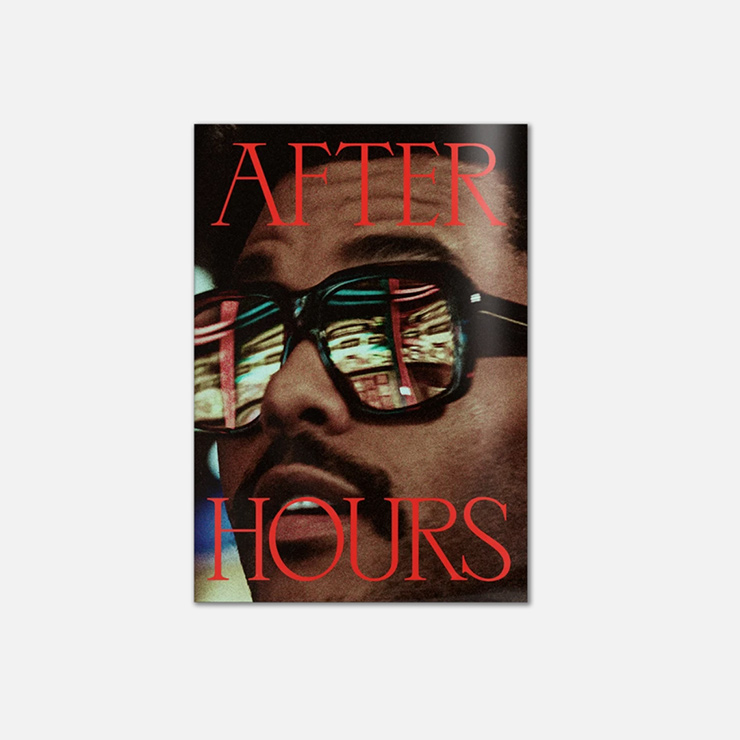 The Weeknd – After Hours Casino Zine
The Weeknd released his new wave-inspired album After Hours this year and made some very special merch accompanying the record. One of the most exciting items is a zine, bringing to life the narrative from the record.
The Weeknd – Beauty Behind the Madness 5-Year Edition LP
To celebrate the five-year anniversary of his standout second album, Beauty Behind The Madness, the record was reissued on vinyl. This version is pressed on yellow vinyl with black splatters.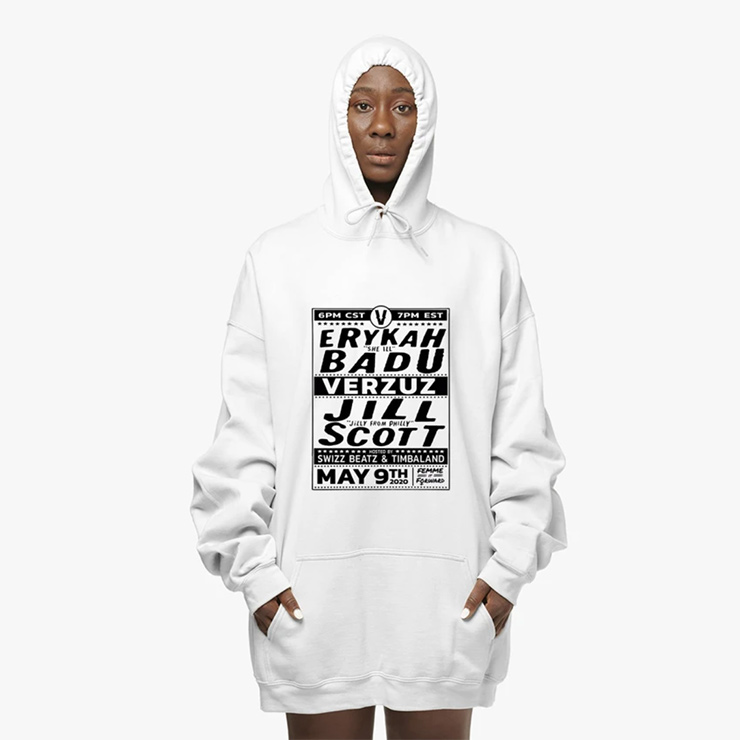 Erykah Badu – Verzuz Battles Badu V Scott Hoodie
Verzuz has become a hit in quarantine, with each installment featuring two iconic artists revisiting their work and seeing who has the better hits. This hoodie commemorates the epic Verzuz battle between Erykah Badu and Jill Scott.
070 Shake – Modus Vivend
070 Shake released her debut studio album at the beginning of the year, following up her 2018 debut EP, Glitter. The record's available in orange splatter vinyl.