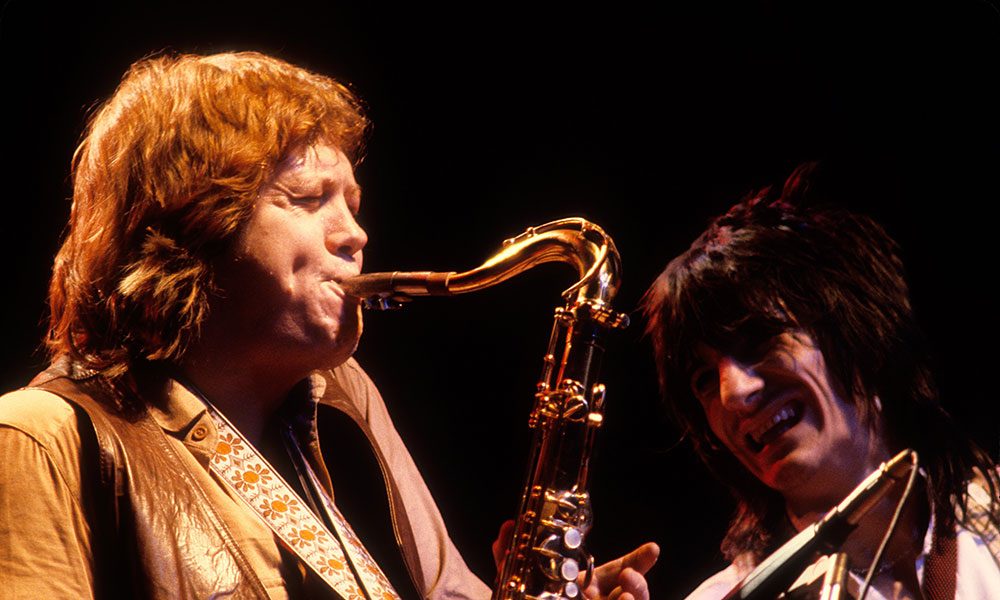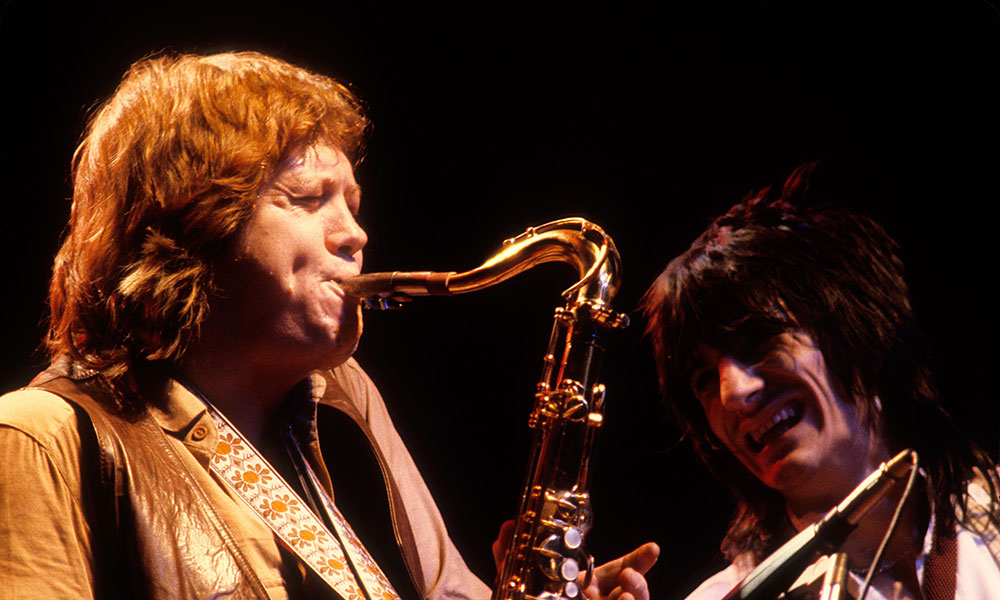 Think of the Stones and you immediately think of Keith's riffs, Mick's brilliant vocals, Charlie's rock solid beat and Ronnie's brilliant guitar playing, but on oh so many classic Stones songs and on their live shows for much of the past four decades and there was the wonderful saxophone playing of Bobby Keys. Sadly Bobby passed away today, he was 70 years old.
Bobby's working relationship with the band began back in the autumn of 1969 when he played on the band's 'Live With Me' from Let It Bleed. In the Spring of 1970 he recorded his classic solo on the band's 'Brown Sugar'. According to Bobby he met Mick Jagger one night in the Speakeasy, London's then fashionable nightclub and Mick suggested he come and play some sax on their sessions at Olympic Studios. "One thing led to another and throughout the conversation, Mick said "You're welcome to stay at my place for a while if you wanna stick around…and you can go to the studio with me." And I said "Yeah, Mick, sounds great to me". And stick around he did.
Bobby originally met the Stones on their first tour of America back in June 1964. The Stones played their second gig on this tour at the San Antonio teen Fair and teenage singing sensation, Bobby Vee was on the bill, Keys played sax in Vee's band and in a curious piece of synchronicity it turned out that Bobby Keys was born on exactly the same day as Keith Richards – 18 December 1943.
Following Key's playing on the Sticky Fingers album, as well as Exile On Main St. he toured with the band in Europe and North America but his hell-raising got him fired after he missed some shows on the European tour of 1973; some issue with a bath filled with Dom Perignon seemed to have been the catalyst – now that's rock 'n' roll. For the rest of the 1970s he was a guest on some of the band's shows on various tours, but he was far from idle. He played on John Lennon's albums Walls and Bridges and Rock 'n Roll among many other sessions.
Prior to working with the Stones he had been part of Delaney and Bonnie and friends which featured Eric Clapton, the band that became Derek and the Dominos (minus Duane Allman) and George Harrison. He played on Harrison's All Things Must Pass, Joe Cocker's Mad Dogs and Englishman, Clapton's eponymous solo album, as well as with Humble Pie, Marvin Gaye, Donovan, Dr. John, B.B. King, Carly Simon, Harry Nilsson and Lynyrd Skynyrd. To list all his credits would take up too much space but suffice to say he was for many artists the go-to saxophonist.
He returned to touring with the Stones and 1982 and had been with them ever since, until just last month when it was announced he was too ill to play on their rescheduled Australasian tour.
I met Bobby in around 2000 in Memphis at the Peabody Hotel and spent hours listening to his stories. He was warm, charming in that Southern way, and his tales of his life on the road and in the studio were the kind of thing that I wished I had taped, although most would have been unpublishable. There is huge sadness within the Rolling Stones, best summed up by Keith's words posted an hour ago on the band's Facebook page. "Bobby, I have lost the largest pal in the world and I can't express the sense of sadness I feel, although Bobby would tell me to cheer up. My condolences to all that knew him and his love of music."
Bobby Keys died at home in Tennessee on 2 December 2014
Words: Richard Havers
Format:
UK English