'Hit Maker!': Burt Bacharach Gets British Seal Of Approval
'Hit Maker!' completely missed the US charts, but became a significant success in the UK, where Burt recorded it.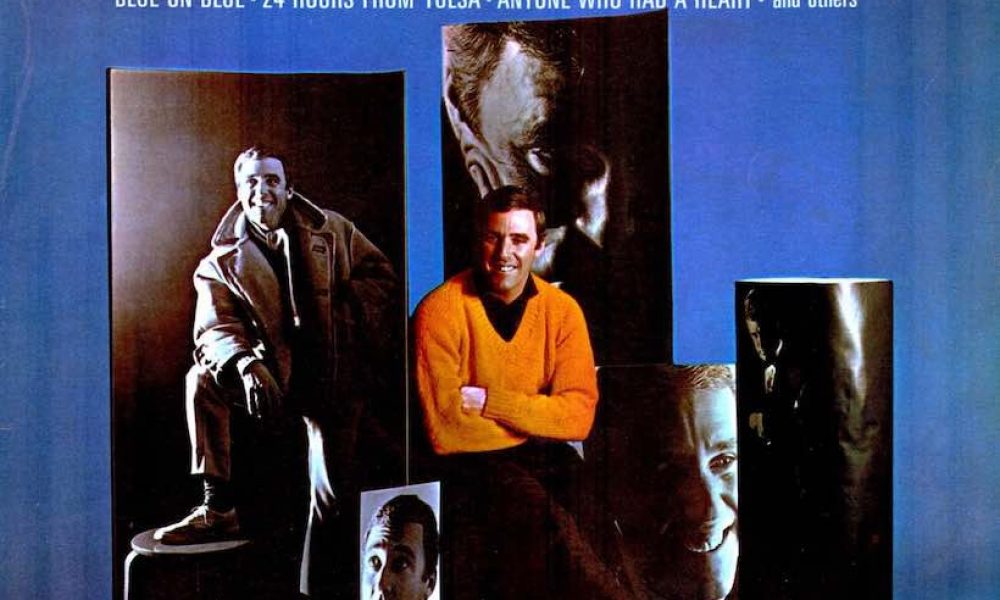 By the spring of 1965, Burt Bacharach's reputation as a songwriter had even surpassed the one he had earlier carved as Marlene Dietrich's arranger and conductor. Burt's writing credentials with Hal David were unimpeachable, but now, newly turned 37, he was starting his recording career in his own name. The album in question, on Liberty Records, was Hit Maker! Burt Bacharach Plays His Hits.
There was good news and bad news: the album completely missed the charts in the US, but it became a significant success in the UK. That was appropriate, since he recorded the LP there, with the uncredited vocals of the Breakaways and a group of session players featuring two future rock greats, Jimmy Page and John Paul Jones, later of Led Zeppelin. "The band had such a great attitude and were really helpful and really good," Burt told the NME in 2009. "I had a young Jimmy Page playing guitar. Good guys, good band, good attitude, everything!"
Bacharach plays Bacharach
The album, released on London for the British market, featured Bacharach's own versions of many of the songs with which he and David had made their name. They included "Walk On By," "Twenty Four Hours From Tulsa," "(There's) Always Something There To Remind Me," and "A House Is Not A Home." In among them were the Bacharach originals "Don't Go Breaking My Heart" (decidedly not the later Elton John/Kiki Dee hit), "The Last One To Be Loved," and "Saturday Sunshine."
Listen to uDiscover Music's Burt Bacharach Best Of playlist, featuring 35 of his greatest compositions.
Hit Maker entered the UK LP chart on May 22, 1965 at No.18, while the UK charts were seeing the dominance of the Beatles–Stones power base being challenged by Bob Dylan, who had three titles in the Top 10. Bacharach's album rose to No.3, three weeks later, by which time the soundtrack to The Sound of Music was all-conquering. But Burt's record spent a more than healthy nine weeks in the Top 10. In the UK at least, his solo career was up and running with a flourish.
Buy or stream Hit Maker! Burt Bacharach Plays His Hits.