CCR Half-Speed Masters "Just Sound Incredible" Says Miles Showell
Working on the CCR half-speed masters was revelatory for vinyl mastering guru Miles Showell. "A lot of good stuff came out in that short period," he says.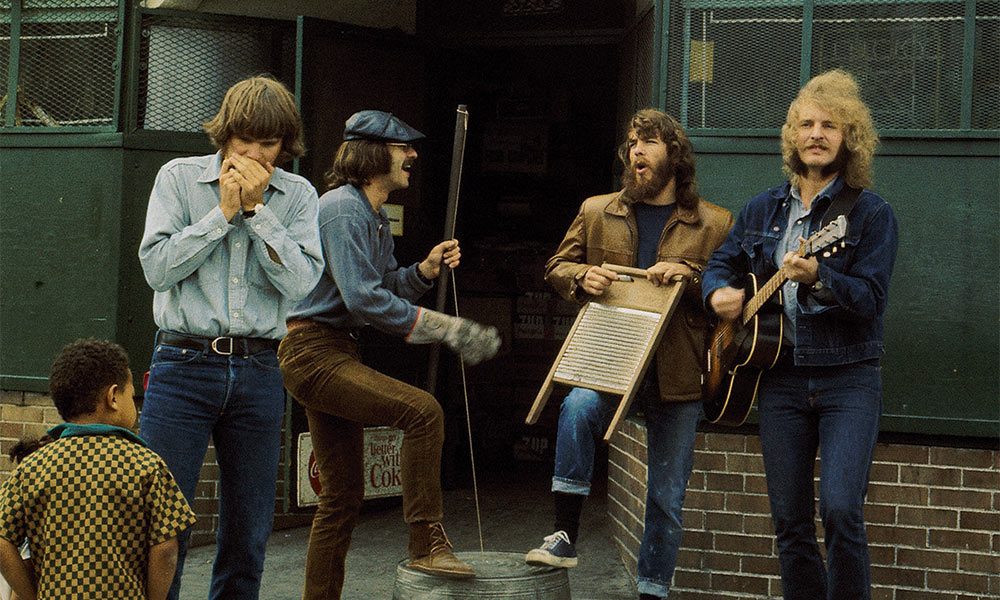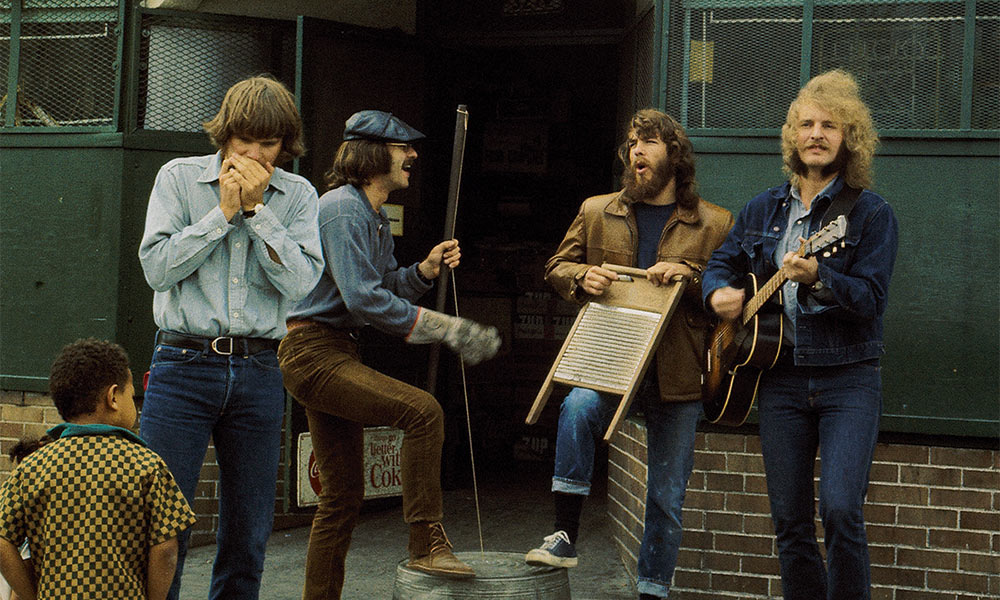 The man who has overseen the painstaking process of bringing the Creedence Clearwater Revival catalogue to a fresh level of high-fidelity audio has been enjoying the chance to hear "a bunch of guys making some amazing music" – and, now that the CCR half-speed masters are available, he urges new and old fans to do the same.
Miles Showell is a mastering engineer at London's hallowed Abbey Road Studios, with 34 years' experience working on some of the great names in pop and rock, including The Beatles, The Rolling Stones and many others. He has carried out the half-speed mastering of CCR's entire, original seven-album studio output, first issued between 1968 and 1972, that forms the box-set centrepiece of the band's 50th-anniversary celebrations.
If he was a fan already, Showell is now a confirmed advocate of Creedence's seminal place in rock history, and how the sophisticated technology of 2018 enhances a timeless set of recordings. He invited uDiscover Music to his personal bolthole, upstairs at Abbey Road, to discuss the half-speed mastering procedure and what it tells us about these landmark releases.
"I do a lot of remastering, and what you don't want to do is change something so much that it becomes unrecognisable," says the engineer. "Just because I've got a desk full of equipment, and lots of equalisers and this wonderful valve compressor, doesn't mean I have to use it.
"I got sent a lot of high-resolution files, which were run from the master tapes," he recalls. "I had a listen to them all, and the overriding impression I was getting was, Wow, these sound really good. They sound like a bunch of guys in a room, having a great vibe and making some amazing music."
"Let's strip it right back"
He swiftly decided on a minimalist approach to the CCR half-speed masters project. "The recordings were good," says Showell. "In those days, the engineers had to get a good sound because your limitations in mastering and post-production were very great [compared to] what we have now. Thankfully, the tapes are in good condition.
"So my attitude was that up until now, a lot of processing has been applied to these recordings, and they've been tweaked and mucked around with to the nth degree. I thought, Let's just strip it right back and expose them as they are, because what they are is great-sounding records. So largely, I left it alone."
He came to see that the very limitations of the era, and the band's relatively short lifespan, gave their work a special intensity. "They used those four years very productively," enthuses Showell. "A lot of albums and a lot of good stuff came out in that short period of time.
"People seemed to do that more in those days – you had eight tracks of tape, [so] there wasn't a great deal of scope to change things. You couldn't keep stuff for ever and ever and noodle at a computer for hour after hour, week after week. You had to get on with it. That comes through with the recordings now. They just sound so fresh, even though the oldest ones are 50 years old. You can shut your eyes and almost be back in that period."
Our chat with the sonic craftsman was also an opportunity to find out some of the intricacies of half-speed mastering – a process we've all heard of, but perhaps don't fully understand. At the start of the commission, Showell has a lot of listening to do.
"When I play it back, it just sounds incredible"
"The human voice is the hardest thing to replay," he says, "and one with a lot of energy in it, a lot of high-frequency information, makes it doubly hard. You must have heard records with a lot of sibilance, and the 's's tear. So I really worked hard to calm those down, but what I didn't want to do was apply a de-esser across the whole recording, because that's going to hit the guitar, the bright drums, the tambourines.
"So I would sit down at a work station, headphones on, playing everything: OK, bad 's', stop, zoom in. I can literally find the tiny 's', lower that in level very slightly and then put it all back, so everything else is intact. That's the slowest thing. You're literally checking every word in every line in every song on every album.
"Once that's done, I then prepared it all for a half-speed master. Again, it's slow, because I'm running the source at half the normal speed, and the disc-cutting lathe is not cutting at 33 and a third, but 16 and two thirds. The reason for doing that is that vinyl records are a mechanical process. What you hear from the speakers, the soundwaves, are just a wavy groove. Anything that's 'bright' can stress the system and push it to its limits.
"If you can reduce all of that by a factor of two, suddenly all that high-frequency information becomes mid-range [and] much easier to put on the disc. It's no fun to listen to while I'm cutting it, because everything is r-e-a-l-l-y slow," he says with a smile. "But when I play it back, it just sounds incredible."
It's a highly time-consuming experience – literally twice as long as an ordinary remaster, in fact, since a 17-minute side of a disc takes 34 minutes to play. Showell then creates a 14" acetate, which must leave Abbey Road in pristine condition. If it is accidentally touched by human hand, it goes in the bin. "It does bring something new to the record format, to do it at half speed," says Showell. "It's worth putting in the effort and the time to get a great-sounding record."
"So many amazing tracks that are always on the radio"
At the end of the CCR half-speed masters project, Showell emerged with renewed admiration for the band's legacy. "You could reel off the hits. Every album's got at least two songs where you go, 'Of course, I know this one!' 'Proud Mary', 'Bad Moon Rising', 'Have You Ever Seen The Rain'… so many amazing tracks that are always on the radio, and for a reason: they're bloody good."
Often, he found the simplicity of the recordings to be their greatest strength, especially in CCR's early days. "[The Beatles'] 'Twist And Shout', at the end of a 12-hour session, sounds fantastic. Same with the first Creedence album. There's lots of great stuff on there that was probably done quite quickly, but works really well."
He also discovered a new favourite, one that resides on Cosmo's Factory, the fifth album in the Creedence story. "I didn't know it before I worked on this process, but I did really enjoy their version of 'I Heard It Through The Grapevine'," says Showell. "I'm a massive Marvin Gaye fan. Even though he covered it as well!
"When I'm doing my de-essing, I'm not really focusing on what's going on. It's all about technicalities. But when I've got my acetate, I can listen technically and musically. I got to that track and thought, This is just a great version. Such a great groove. The hits, everyone knows, but there's a lot more in there that's worth discovering."
The 7LP CCR half-speed masters box set reaffirms the work of a brilliantly cohesive band with an outstanding chief songwriter and lead singer in John Fogerty. "Incredible vocalist, what a voice," Showell says. "Every band needs at least one of those… It's always the sum of the parts, but that's a big part.
"When you've got everybody working together, you add it all up and it's more than the total. That's what I could hear when I played the recordings. I recommend anyone to check out the catalogue, because it's all good."
The 7LP deluxe CCR half-speed masters box set, The Complete Studio Albums, is out now and can be bought here.
Format:
UK English