'Duets': Elton John Sings With Little Richard, Tammy Wynette, And More
The world-famous singer-songwriter had already taken part in many vocal pairings on disc by the time the 'Duets' album arrived in 1993.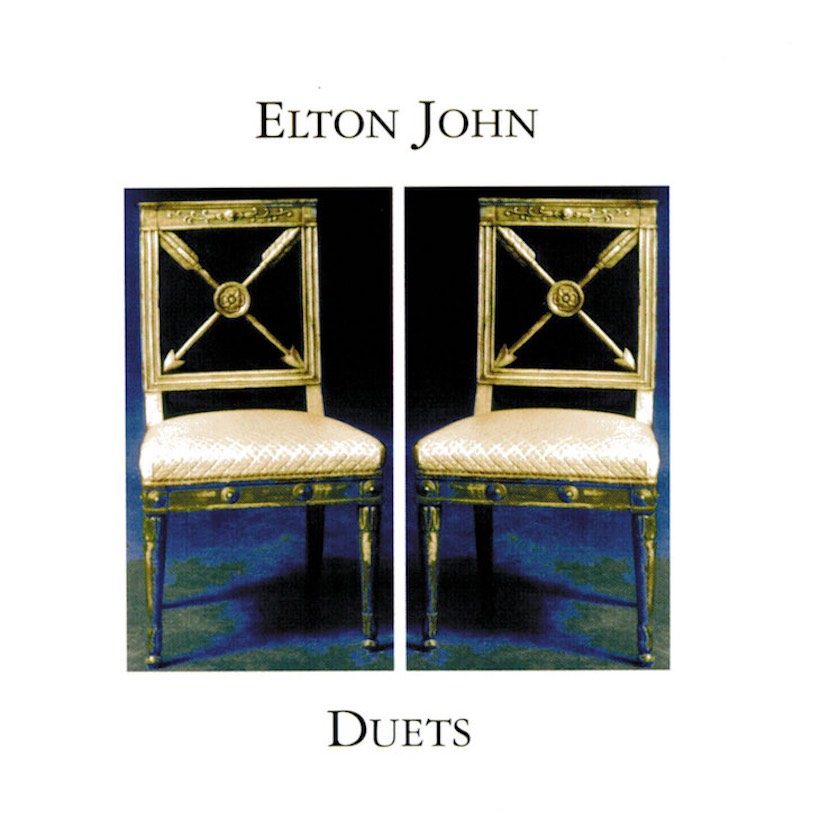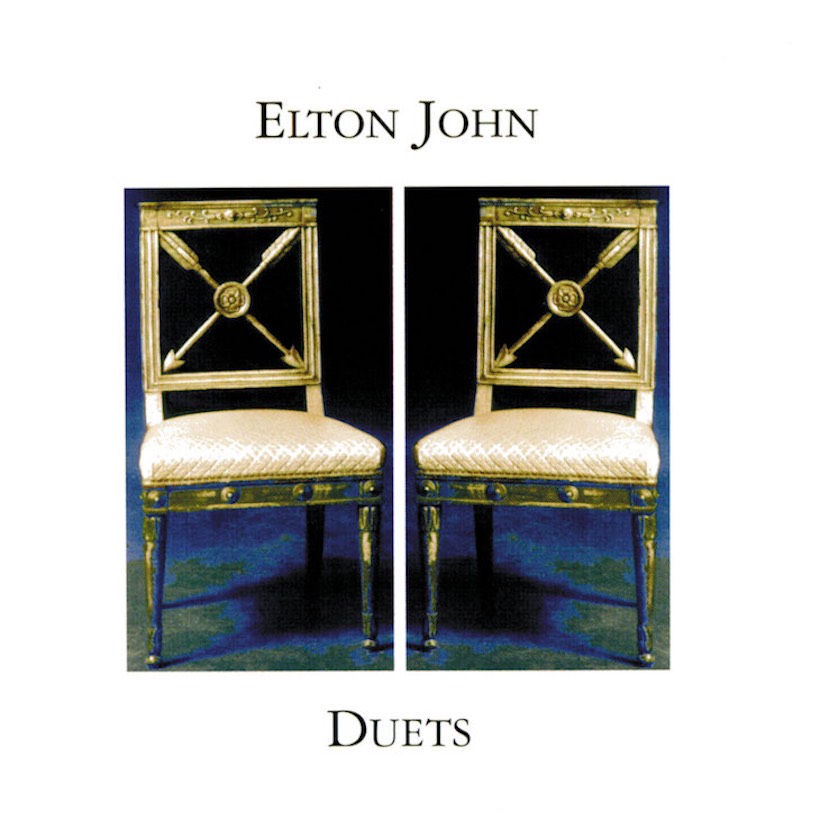 The duets album is one of those status symbols bestowed on artists who have reached an exalted level in the industry. It gives them the right, and the opportunity, to call on their famous friends for a collection of often never-to-be-repeated collaborations. So it was for the superstar who landed on the UK chart with his Duets collection on December 4, 1993: none other than Elton John.
The world-famous singer-songwriter, always game for an interesting artistic combination, had already taken part in many vocal pairings on disc by the time the album arrived. Aside from his studio and live records featuring his friend John Lennon, he registered one of the biggest hits of his career with Kiki Dee in 1976's "Don't Go Breaking My Heart"; had lesser chart duets with Millie Jackson, Cliff Richard, Jennifer Rush, Aretha Franklin, and others; and had a major hit with Stevie Wonder, Dionne Warwick, and Gladys Knight on "That's What Friends Are For."
Buy or stream Duets.
The Duets album was largely comprised of stellar interpretations of songs Elton hadn't taped before, although RuPaul did join him on an update of "Don't Go Breaking My Heart." The collection also included his chart-topping 1991 duet with George Michael, of Elton's "Don't Let The Sun Go Down On Me."
Listen to the best of Elton John on Apple Music and Spotify.
But for the most part, the record was a chance to hear him working with artists from both sides of the Atlantic that he either knew or of whom he was a longtime admirer. Bonnie Raitt, k.d. lang, Leonard Cohen, Don Henley and fellow Brits Chris Rea, Nik Kershaw, and Paul Young were all part of the mix, as was Knight on "Go On And On" and Dee on a reading of "True Love," best known by Bing Crosby and Grace Kelly.
Duets also featured Elton's voice up against Tammy Wynette, some five years before her death, on "A Woman's Needs," and placed him with one of his original rock'n'roll heroes, Little Richard, on "The Power." The album reached No.5 in an 18-week UK chart run, and although it only reached No.25 in America, it became yet another Elton million-seller there.
Buy or stream Elton: Jewel Box, his 148-track treasure trove of rarities and hidden gems.