Factory Made: Warhol, Weirdos And The VU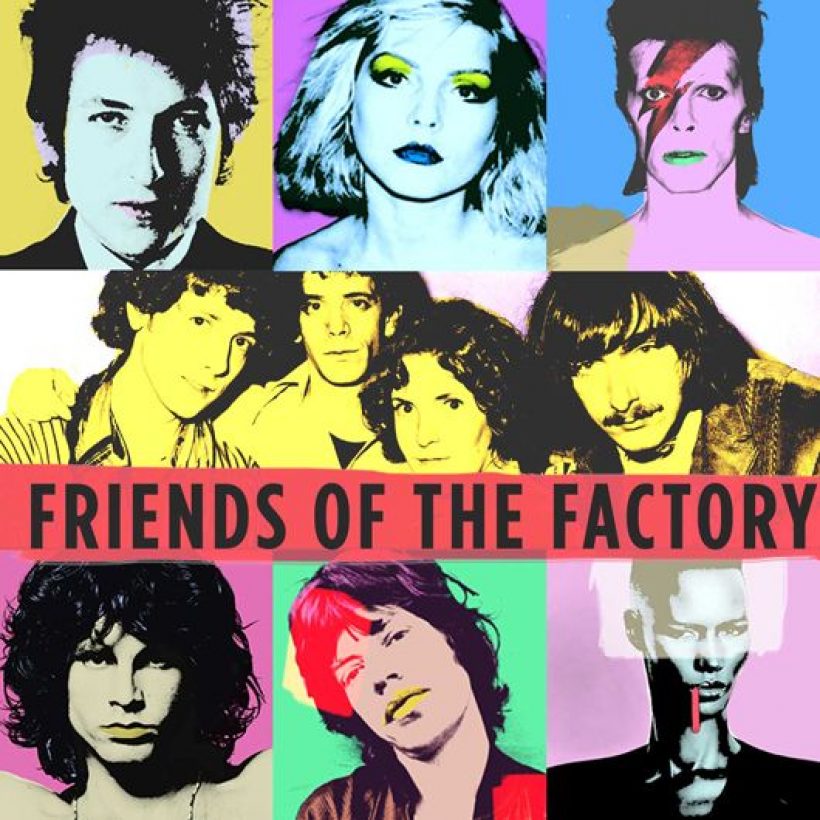 Throughout the 60s, Andy Warhol's New York City studio, The Factory, was the epicentre of East Coast cool. Musicians, actors and artists alike were drawn into Warhol's orbit, while world-changing art – including iconic album covers and portraits – seemed to emerge from it on an almost daily basis. Even otherwise unflappable icons such as Bob Dylan came to genuflect at Warhol's alter in 1965, sitting for a screen test – and sparking rumours about the status of his relationship with Edie Sedgwick, a Factory "it girl" who reputedly inspired Dylan's song 'Leopard-Skin Pill-Box Hat'.
Warhol cast such a huge shadow over the art world that he inevitably found devotees in the UK. The Rolling Stones had him design the eyebrow-raising artwork for their 1971 album, Sticky Fingers (original vinyl pressings of which featured a working zipper on the fly, which, when lowered, revealed white underwear beneath), while David Bowie recorded his own tribute to Warhol, 'Andy Warhol', on that same year's Hunky Dory album.
That record also featured the song 'Queen Bitch', written in honour of The Factory's de facto house band, The Velvet Underground. Though Bowie was one of only a handful of overseas artists to pay attention to the Velvets at the time (he regularly performed their songs live, and even covered 'I'm Waiting For The Man' as early as 1967, with his then group The Riot Squad), the VU had gained notoriety among New York's underground, thanks to their live performances at Warhol's Exploding Plastic Inevitable events, with German chanteuse Nico. A series of multimedia "happenings", during which the band would perform before dancers and a backdrop of Warhol's films, they form the bedrock of the Velvets' legend.
Two years later, the group had transplanted themselved to the West Coast, setting up a residency in San Francisco, during which time they played a number of legendary shows at the iconic Matrix club. Recorded and released as The Complete Matrix Tapes, the group's shows of 26 and 27 November 1969 catch the Velvets during a transitional period, with John Cale having left the group, and new guitarist Doug Yule wrestling with the Velvets' astonishing earlier material (among which is an epic, 40-minute version of 'Sister Ray'), while also road-testing brand new songs such as 'Sweet Jane' and 'Rock And Roll'.
A stunning portrait of one of the defining bands of the late 60s, The Complete Matrix Tapes is not only an essential part of the Velvets' story, but also of rock history, captured as it was happening. Purchase it, and check out our exclusive Friends Of The Factory playlist, below:
Format:
UK English