Feel The Love: The Best Of Disney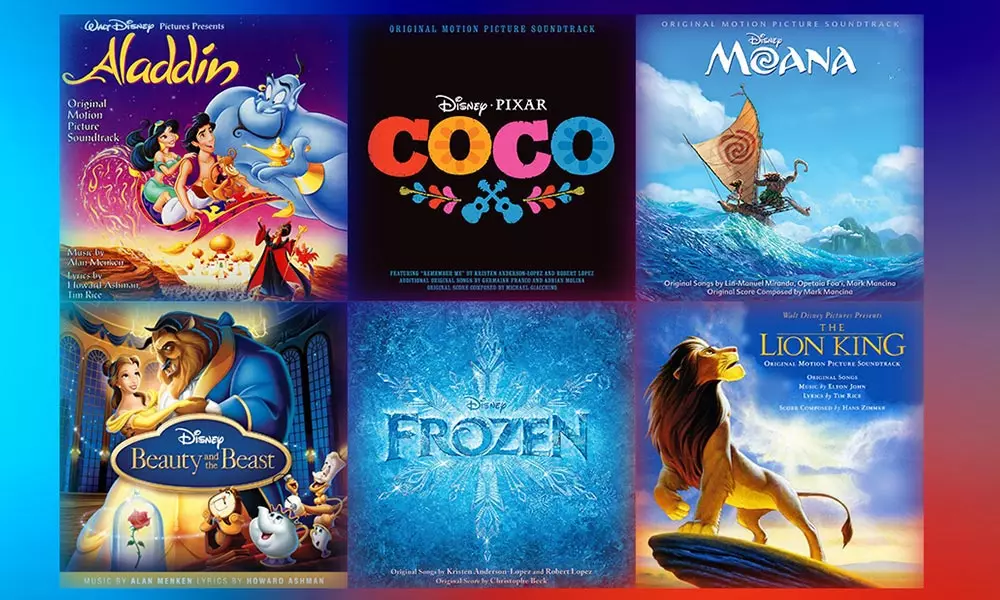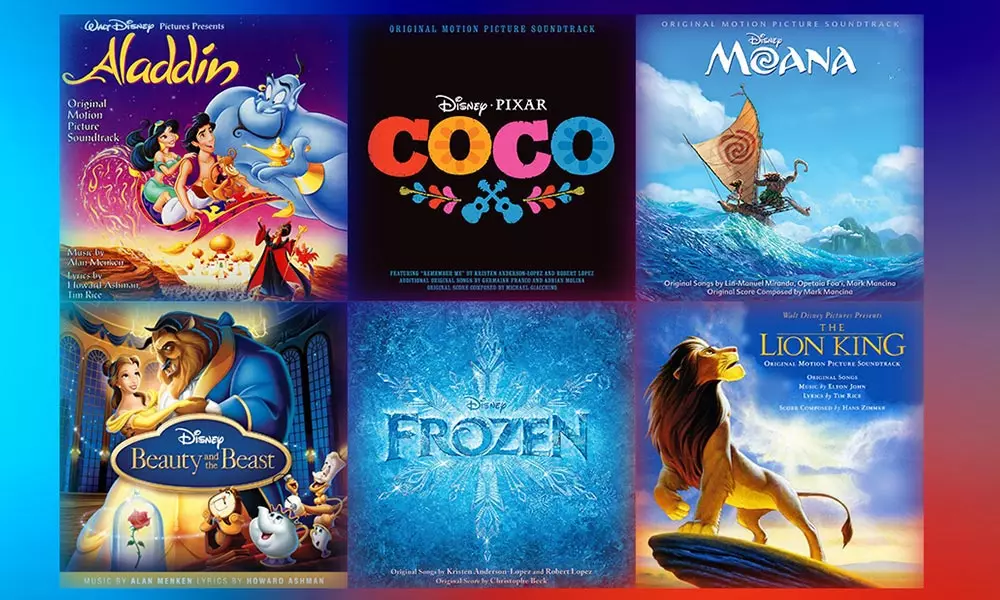 Ever since releasing the world's first-ever commercial soundtrack over 80 years ago, for the music from Snow White And The Seven Dwarfs, the anticipation surrounding each new Disney film is as much for the music as it is for the stunning animations. Globally adored hits such as 'The Bare Necessities' and 'A Whole New World' have spanned generations, and it's no accident that, over the years, Disney soundtracks have attracted artists likes of Elton John and Phil Collins. Rightfully showered with plaudits from both the film and music industries, Disney has racked up the Grammys, Golden Globes and Academy Awards with each new film.
The latest in a long line of hit Disney songs perfectly calibrated to target both our emotions and our ears is 'Un Poco Loco', the flagship song from their latest epic, Coco. Below, we take you through some of Disney's finest moments in its eight-decade history.
For all these and more, click here to follow the Disney Hits playlist – a must-listen for Little Mermaids and big Baloos everywhere
'Un Poco Loco' (Coco, 2017)
Disney's latest release, Coco, is a 3D animation based on the Mexican Day Of The Dead. The plot revolves around Miguel Rivera, a 12-year-old boy who finds himself in the afterlife and enlists the help of his musician great-great-grandfather to get him home. Of course, it wouldn't be a Disney film if Miguel and his deceased relative didn't stop at every possible opportunity to perform a plethora of catchy hits – and we're more than happy that they do. The all-Latino cast deliver an incredible soundtrack, with a score composed by Michael Giacchino; among the delights are 'Un Poco Loco', written by Germaine Franco and Adrian Molina.
'Part Of Your World' (The Little Mermaid, 1989)
'Part Of Your World' is Ariel's big ballad about her desire to join the human world, but it almost didn't make it into the film. During a test screening, the young children in the audience became restless and rowdy during the scene in which it featured, causing former Disney chairman Jeffrey Katzenberg to call for the song to be shortened or cut. However, the song's composer, Alan Menken, and lyricist Howard Ashman, resisted doing this until the film was more finalised. During a second screening, with the film now colourised and polished, the new test audience liked the song and 'Part Of Your World' remained. The original version of the song is sung by Jodi Benson and received applause at one of the early public screenings.
'Let It Go' (Frozen, 2013)
There are no words to describe the phenomenon that was, is and probably forever will be Frozen's 'Let It Go'. As soon as you see the song title, you can already hear the chorus belting out in your head. Written by husband-and-wife songwriting duo Kristen Anderson-Lopez and Robert Lopez, the song was performed in the film by actress and singer Idina Menzel in her role as Queen Elsa. (A shorter, more pop-friendly version was also recorded by Demi Lovato to play over the film's closing credits.)
'Let It Go' won the Academy Award for Best Original Song in 2014, the Grammy Award for Best Song Written For Visual Media in 2015, and reached the Top 5 on the Billboard Hot 100 chart. Now with over 900 million YouTube hits, the world has been powerless to stop the snowstorm that was 'Let It Go'.
'Can You Feel The Love Tonight' (The Lion King, 1994)
This iconic ballad from The Lion King was composed by Elton John, with lyrics by Tim Rice. The song is rumoured to have been rewritten 15 times to keep up with changes to the film: at first it was to appear before Simba and Narla met, then after their reunion; at one point it was planned as a Timon and Pumba number.
The final version that made it into the film was performed by Kristle Edwards, Joseph Williams, Sally Dworsky, Nathan Lane, and Ernie Sabella, while Elton's version appeared over the end credits and earned him a Grammy for Best Male Pop Vocal Performance. 'Can You Feel The Love Tonight' also won the 1994 Academy Award and Golden Globe for Best Original Song.
'How Far I'll Go' (Moana, 2016)
Moana is Disney's brand new CGI-animated feature film about a daring teenager leaving the safety of her island in order to to save her people. Joined by demigod Maui (voiced by Dwayne Johnson), she faces monsters and impossible odds in this action-packed adventure across the open sea.
'How Far I'll Go' is Moana's song and is just as motivational and inspiring as we've come to expect from Disney anthems. Written by Tony- and Grammy-winning songwriter and composer Lin-Manuel Miranda, it calls for adventure and puts a modern twist on what feels like a classic 90s Disney song. Auli'I Cravalho sings the film version of the single, while the end-credit version is performed by Canadian singer-songwriter Alessia Cara. Known for her multi-platinum singles 'Here' and 'Wild', Cara is also a Juno Award winner for Breakthrough Artist Of The Year, and a 2016 American Music Award nominee for New Artist Of The Year.
'A Whole New World' (Aladdin, 1992)
This classic ballad between main characters Aladdin and Jasmine was originally sung by Brad Kane and Lea Salonga. The soundtrack won composer Alan Menken and lyricist Tim Rice a string of awards, including an Academy Award and Golden Globe for Best Original Song, and it was also the first and only Disney song to win a Grammy Award for Song Of The Year.
According to Glen Keane, lead animator for the character of Aladdin, Disney wanted to write a leading male with more depth than their usual princes; he could "never understand why Snow White and Sleeping Beauty fell for those cardboard symbols". 'A Whole New World' reveals Aladdin to be bold, daring and loveable, and not just your usual Prince Charming on a white horse (or, in this case, magic carpet).
'Beauty And The Beast' (Beauty And The Beast, 1991)
Written by composer Alan Menken and lyricist Howard Ashman, 'Beauty And The Beast' was originally recorded by Angela Lansbury, who voiced Mrs Potts in the movie. However, Lansbury was hesitant about recording the song, as she worried her singing voice was no longer strong enough for it. Despite Lansbury's suggestion that the songwriters find someone else, Menken and Ashman encouraged her to sing it "the way she envisioned it". The song was later recorded as a pop duet between Céline Dion and Peabo Bryson, and released as the only single from the film's soundtrack.
'I'll Make A Man Out Of You' (Mulan, 1998)
Composed by Matthew Wilder and written by lyricist David Zippel, 'I'll Make A Man Out Of You' is performed by character Captain Li Shang during a military training montage. Donny Osmond was chosen to sing as the character of Shang, as he had a similar voice to BD Wong, who provided the character's speaking voice. (Osmond had previously auditioned to play the titular hero of Disney's 1997 movie of Hercules.)
'You'll Be In My Heart' (Tarzan, 1998)
Written and performed by Phil Collins for 1998's Tarzan, 'You'll Be In My Heart' was a response to Disney's request for a song with a "strong jungle beat" to accompany the titular hero's adventures, and is one of the five original songs written by Collins for the film. The majority of the song is said to have been written at a Christmas party, when Phil wrote down the chords and melody on the back of some wrapping paper while playing piano at a friend's house.
'Colors Of The Wind' (Pocahontas, 1995)
Originally recorded by Pocahontas voice actress Judy Kuhn, 'Colors Of The Wind' was later re-recorded by Vanessa Williams and released as a single. Written by lyricist Stephen Schwartz and composer Alan Menken, the song is Pocahontas trying to explain to Captain John Smith the animism of Native America and convince him that nature is not something to be bought or conquered, but something to be respected and conserved. 'Colors Of The Wind' won both the Academy Award and Golden Globe for Best Original Song, as well as the Grammy Award for Best Song Written For A Movie.
'Heigh-Ho' (Snow White And The Seven Dwarfs, 1937)
Released in January 1938, several weeks after the movie entered cinemas, Songs From Walt Disney's Snow White And The Seven Dwarfs (With The Same Characters And Sound Effects As In The Film Of That Title) was the first ever commercially issued film soundtrack. The musical score was composed by Paul J Smith and Leigh Harline, and the songs on the album were written by Larry Morey, Frank Churchill and Leigh Harline. 'Heigh-Ho' is arguably the most recognised song from the film and is sung by the dwarves as they head to work down the mine.
'The Bare Necessities' (The Jungle Book, 1967)
Written by Terry Gilkyson and sung by Phil Harris as Baloo, with Bruce Reitherman as Mowgli, 'The Bare Necessities' is about appreciating the simpler things in life. It is taken from Disney's 1967 feature, The Jungle Book, which was the last animated film that Walt Disney himself worked on before his death.
The filmmakers originally wanted The Beatles to voice the four vultures in the film, but due to either a clash of schedules, or (if the rumours are to be believed) John Lennon's refusal to partake, this was never to be.
'You Got A Friend In Me' (Toy Story, 1996)
Originally intended to be the theme for the first Toy Story, 'You Got A Friend In Me' has since become the theme song for the entire franchise. Written and performed by Randy Newman, the song was nominated for both the Academy Award and Golden Globe for Best Original Song, but lost out on both – to another Disney classic, Pocahontas' Colors Of The Wind'.