'Feeling Strangely Fine': Semisonic's Classic Album
Full of double meaning and precision songcraft, 'Feeling Strangely Fine' takes the listener on a heartfelt journey through all the stages of a relationship.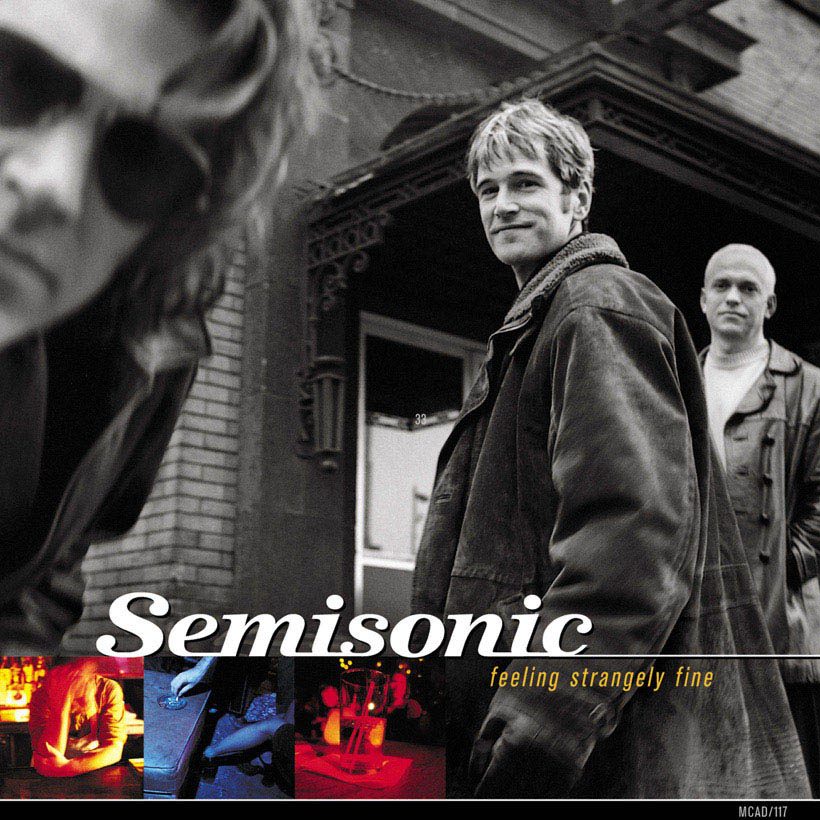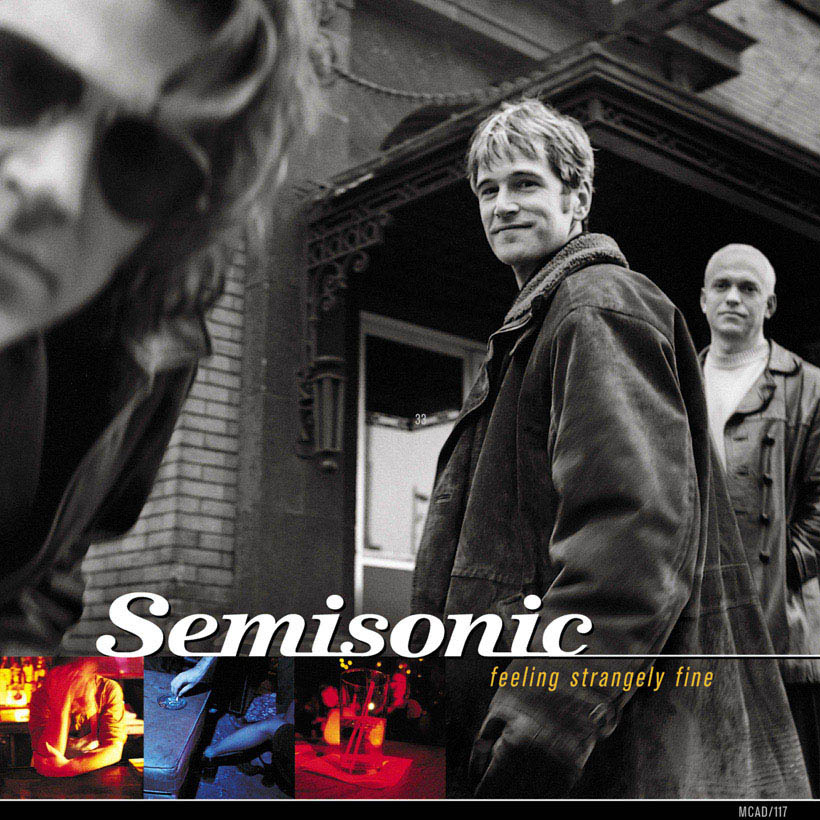 Following the critical success of their previous album, Great Divide (which Rolling Stone called "one of the best albums of 1996"), Semisonic's world was turned upside down. Almost overnight the group went from a solid adult contemporary outfit to radio juggernauts thanks to the success of a little song you might know called "Closing Time," the opening track off their second studio album, Feeling Strangely Fine.
Listen to Feeling Strangely Fine now.
When Feeling Strangely Fine was released, on March 24, 1998, "Closing Time"'s ascent to complete radio dominance was swift and efficient, spending 25 weeks on the Adult Alternative Song charts and peaking at No.4 in May 1998. But while "Closing Time" is a call to action for the bleary-eyed barfly, the tune and album itself is more than just alehouse anthems.
So much of what set Semisonic apart from typical late 90s radio fare is the intimacy of frontman Dan Wilson's songwriting and his radiant vocals. Semisonic had risen from the ashes of Wilson's former psychedelic quartet from Minneapolis, Trip Shakespeare, bringing along bassist John Munson and becoming a power-pop trio with percussionist Jacob Slichter. The band capitalized on the expert musicianship of their former group and paired it with tightly crafted melodies.
The instrumentation one Feeling Strangely Fine is surprisingly diverse, extending far beyond what you'd expect from the group's trio set-up. Along with the pristine acoustic riffs, there are string sections, crunchy guitars, and a plinking piano set to a steady backbeat, as you can hear on "Singing In My Sleep."
Thematically, the album cycles through different stages of a relationship and is full of double meanings. Even "Closing Time" carries a theme much closer to the human condition than drinking – as blasphemous as that sounds.
Semisonic - Closing Time (Official Music Video)
Analyzed through the lens of a gin-soaked shot glass, "Closing Time" sonically captures the chaotic emotion that goes along with last call. The opening section bubbles with anticipation; the guitar strains are quiet and yet driving, pushing the listener toward something. Then the lullaby-like piano line comes in, like the ticking of a clock, and Wilson sings "Closing time"… How did it get so late?
The overall tone of the song is bittersweet. The disappointment of having to leave but the hope that something else could happen: "You don't have to go home, but you can't stay here." Then the triumphant hook hits like a moment of clarity. "I know who I want to take me home!" But Wilson was writing about something more personal than lost weekends.
"In those days, I had a private theory: for a song to be truly great, every line of the lyrics needed to have some double meaning, whether hidden or obvious," he said.
While Wilson had initially set out to write a new closing song for the band, his subconscious was writing its own song. Dan and his wife were expecting their first child.
"About halfway through, I realized that there was a giant double meaning taking shape in the lines," Wilson remembered, adding, "That of a baby being born." The idea of rebirth is evident in the first line of the first verse: "Open all the doors and let you out into the world," with the bar being a metaphor for the womb (and what a metaphor that is!).
"Singing In My Sleep" is a perfect follow-up to "Closing Time." Instrumentally, it's similar, with the same driving guitars and a great syncopated keyboard line, this time played on a Wurlizter giving the song a different feel musically. What ties everything together is a breakdown about halfway through which contains a cacophony of ethereal backwards voices, as if from a dream.
Semisonic - Singing In My Sleep
While Feeling Strangely Fine opens with two killer singles straight out of the gate, hooks abound on the entire record. Another stand-out is "Secret Smile," with its forlorn and yet infectious chord progression, punctuated by flange guitar and bluesy electric piano. Lyrically, the song sticks to Wilson's double-meaning philosophy as well. If "Secret Smile" is about being away from one's lover, then "DND" (for "do not disturb") is about finally reuniting with them. "DND now they'll leave us alone," Wilson sings.
Though Wilson loves hidden meanings, "DND" seems more direct and speaks to the more physical side of two lovers reuniting. Again, the music reflects the song's subject matter, complete with a bawdy wah-wah guitar.
While some albums close with rollicking rockers, others end with quiet, contemplative numbers. For the closing track to Feeling Strangely Fine, Semisonic opted for a more stripped-down acoustic-guitar-and-strings affair, but damn is it a good one. "Gone To The Movies" tells the story of woman who leaves to go to the "movies." But her boyfriend knows deep down that she isn't coming back. The genius of the tune is in how he comes to accept that fact. It's a beautiful song, containing what makes Feeling Strangely Fine a great album: witty wordplay, smart subtext, and perfectly placed instrumentation.
The deluxe edition of Feeling Strangely Fine can be bought here.