'Signals': Rush's Classic Synth-Heavy Album
For a band known for its reinventions, this album might have been the biggest reinvention of all.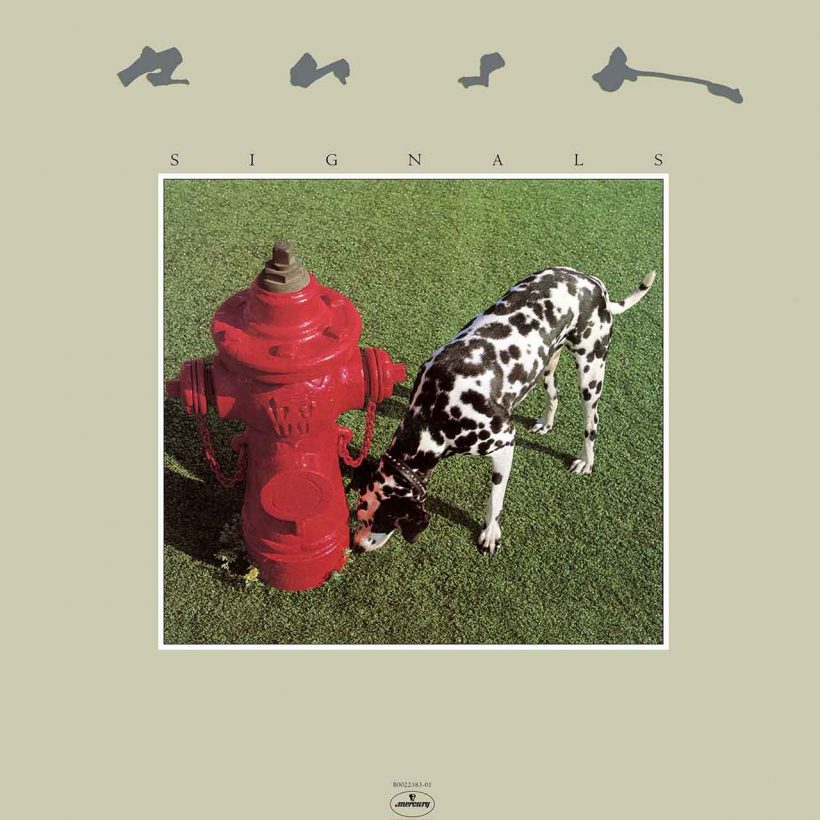 Rush was always celebrated for reinventing their sound on each album. But 1982's Signals may have been the biggest reinvention of them all. Signals was the start of the "keyboard era" – the first of a string of albums that gave synthesizers equal prominence with Alex Lifeson's guitar. Just as importantly, though, Signals saw the group streamlining its songwriting: Epic-length tracks were out and arrangements were crafted to push the melodies forward. This meant that you could start to hear the band taking inspiration from the best of modern rock: Hints of The Police, Peter Gabriel, Talking Heads, and even Bob Marley were all given a uniquely Rush twist on Signals. Rush was now less of a "prog" band, and more of a truly progressive one.
Order the 40th-anniversary edition of Signals now.
Appropriately, it was the first Rush album to have an atmospheric opening track instead of a barnstormer. "Subdivisions" largely replaces lead guitar with the textural sound of a Minimoog. (The keys were all played by Lifeson and Geddy Lee, who'd now be doing double duty onstage.) There were other new wrinkles as well: Lee was now singing with greater range and subtlety. while Neil Peart traded his sci-fi lyrical themes for blunt social commentary. "Subdivisions" fits the rock & roll tradition of songs about the stifling nature of the suburbs. But it goes a step further by pointing out that nonconformist kids are still pressured to be the right kind of nonconformist: "Be cool or be cast out."
The surprises keep coming. Continuing the "Fear" trilogy begun on Moving Pictures, "The Weapon" builds tension for six minutes, with some well-placed drum accents from Peart. "The Analog Kid" returns briefly to a guitar-heavy sound, but adds a lush, emotive chorus. "Digital Man" borrows some Rastafarian imagery in the lyrics, and finds Rush incorporating reggae for the first time. That influence pops up again on "New World Man," a song that became the most successful single of Rush's career. (It was the only one to ever hit the Top 40 in the US, and it hit No.1 in Canada.)
Up until this point, Signals's sound is melodic but muscular. But then come the two closing tracks, which are unlike anything Rush did before or since. "Losing It" has a near-Baroque intro and is augmented by violin throughout. One of Rush's most haunting songs, its lyrics address the loss of creative power over time. It's a topic that most 80s rock stars weren't keen on addressing, but it's something Rush would come back to on their next album, the moody Grace Under Pressure.
Rush - Losing It (Visualizer)
In contrast, "Countdown" is quite literally an uplift. The group wrote the song after witnessing the takeoff of NASA's first Columbia space shuttle. And "Countdown" is a literal musical picture of the event, with sound effects playing a crucial role in the arrangement. The band responds to cues from the control tower throughout, and engines are heard revving up beneath. Lyrically, it celebrates one of Rush's favorite themes, the glories of human achievement. It also serves as a good metaphor for Signals as a whole: Blasting off to brave new worlds is exactly what this album was about.