Frank Zappa Facts: 10 Things We Learned From The 'ZAPPA' Doc
Six years in the making, the new 'ZAPPA' documentary goes behind the music for the first time to reveal who Frank Zappa really was and his remarkable life.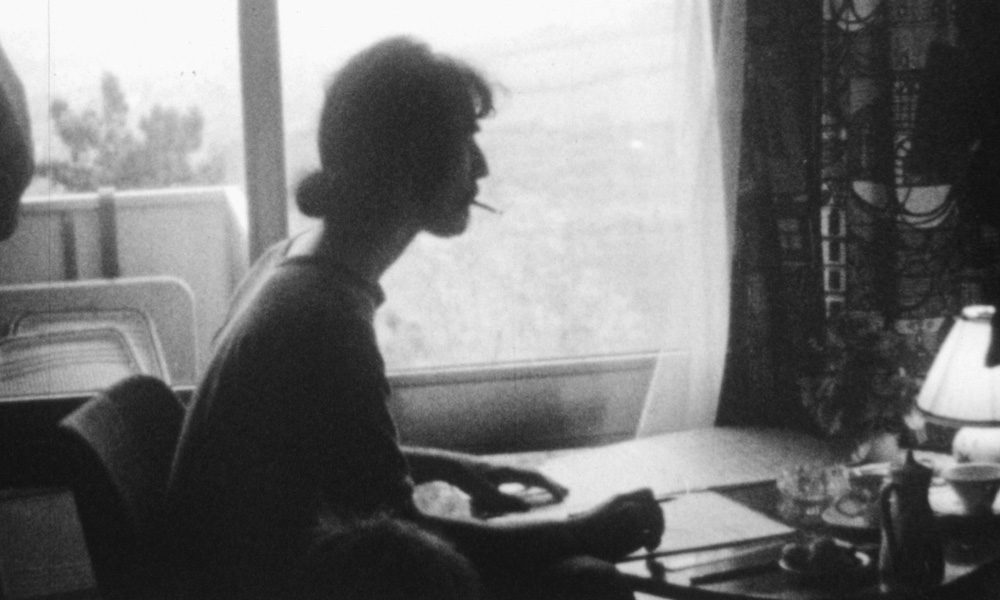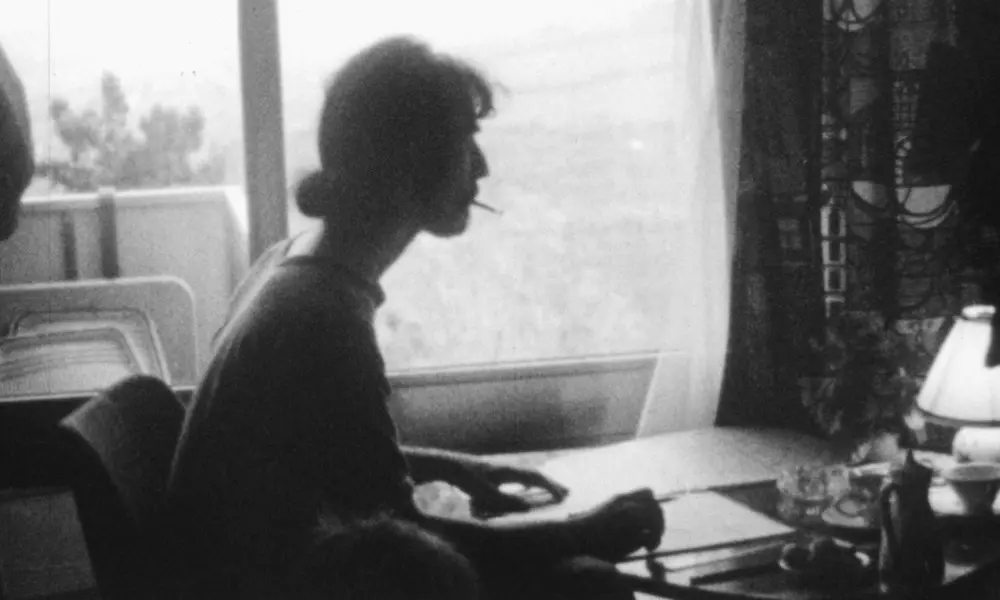 Six years in the making, the new ZAPPA documentary goes behind the music for the first time to reveal who Frank Zappa really was and his remarkable life. Directed by actor and filmmaker Alex Winter, Zappa features interviews with those who knew him best, including his late widow Gail Zappa and some of his most iconic bandmates including original Mothers, Bunk Gardner, Ian Underwood, Ruth Underwood and Ray White, and late-era stars Mike Keneally and Steve Vai among them. Along with some priceless footage of all those bands in action, and a glimpse of the legendary Fillmore East show with John Lennon and Yoko Ono, the film marks the first real exploration of Zappa's private life, getting into the mysteries of what really made him tick. Here are 10 Frank Zappa facts we learned from the ZAPPA documentary.
1: His first ax was his father's movie camera
Long before he played guitar, Frank Zappa found a love for his father's 8mm camera, which he'd borrow to make home movies. He got especially fascinated with the process of splicing and editing, which would remain a trademark through his musical career. The film includes some priceless footage of a young Zappa and his siblings making a monster-movie sendup. Zappa's next passion was for explosives, though his attempt to blow up his high school sadly didn't pan out.
2: His teenage musical hero was Edgard Varese
Zappa didn't grow up with rock 'n' roll. And because his parents weren't musical, he never latched onto any until his early teens – at which time he happened to catch a TV interview with record store owner Sam Goody, who singled out an album by composer and "father of electronic music" Edgard Varese pieces as the ugliest music he could imagine. This, of course, led Zappa to track it down, and it became a lifelong source of inspiration.
3: He served prison time over a fake sex tape
Zappa did numerous things to make money early on, including writing and designing greeting cards. While making a living as a commercial artist, Zappa was hired to make a stag party tape for a hundred bucks. They wanted a movie, but for that price, he gave them audio. Though the sex was all fake, his arrest by the San Bernardino Sherriff's Department the next day was very much real. His studio was raided, and he got a six-month sentence (with 10 days served) and three years' probation. Zappa credits the incident with shaping his views toward authority,
4: He took the PMRC hearings to heart
As the documentary points out, Zappa wasn't even at the top of the list of the Parents Music Resource Center's prime targets. But he felt personally affronted by Tipper Gore and company's attempts to censor music and became one of their most outspoken opponents. Bandmembers in the film recall how fired-up he felt, to the extent that he began cutting his hair and dressing more conservatively to meet the committee on their own ground.
5: He was never interested in drugs
Zappa never bought into the 60s drug culture and in fact, he didn't have much patience for people who did. When the Mothers left Los Angeles for New York in 1967, Zappa registered his impatience with the hippie scene, saying in one interview that he never felt accepted as a non-druggie. Years later Zappa's Saturday Night Live appearance (also excerpted in the film) included a sketch on that very subject, with John Belushi showing amazement that he made all those freaky records without drugs. Zappa says that the indulgers at SNL found this sketch more amusing than he did.
6: He had one of the most stable marriages in rock
The ZAPPA documentary makes it no secret that Zappa was quite the sexual creature, and that he and his wife Gail bonded immediately on that level. The film also reveals that Frank indulged freely in the groupie scene, to the extent that he and Gail both needed penicillin when he came home with an STD. Despite all that, Gail comes across as Zappa's true soulmate and as the years go on, an essential collaborator in his business.
7: He didn't like to socialize
By all accounts, Zappa was a tough man to get to know. He claims in one interview that he has no friends other than his wife and four children, and even his children note in the film that he could be hard to reach. The people Zappa genuinely liked were other artists that he maintained collaborations with, from Don Van Vliet (Captain Beefheart), whom he first met in high school; and clay animator Bruce Bickford. Even his most faithful bandmates say that his armor was hard to pierce, but one of them managed it: Percussionist Ruth Underwood, a strong presence in the film, recalls that she expressed her appreciation to him while he was ailing. As a result, she may be the only bandmate Zappa ever hugged.
8: His greatest hit was a complete fluke
Zappa's sole Top 40 hit, "Valley Girl" only came about after daughter Moon slipped a note under his studio door, hoping to get his attention for the funny voice she could do. The 1982 song only began getting airplay after Moon took it around to KROQ studios in Los Angeles. Zappa was on tour in Europe at the time and later found out the record was catching on. Instead of thinking about a follow-up, he promptly spent all the money on an orchestral album with the London Symphony.
9: He inspired a revolution in Czechoslovakia
Zappa became increasingly political during the 80s, and the participants in Czechoslovakia's 1989 "Velvet Revolution" took his music to heart. Zappa received a hero's welcome when he performed there at new president Václav Havel's request and was even given an official title. The movie brings another detail to light: U.S. White House Chief of Staff James Baker unsuccessfully lobbied Havel against recognizing Zappa, because the singer had clashed with Baker's wife during the infamous Parents Music Resource Center hearings.
10: He quite literally lived to make music
More than a mere workaholic, Frank Zappa was an artist who knew exactly what he was put on Earth to do. He says in one interview that his one unattainable goal in life is to get a perfect recording of every piece he's written, and even a virtuoso like Steve Vai seems boggled by the demands Zappa made on mere mortals. But there is a touching moment toward the end where Zappa, now ailing with prostate cancer, gets the joy of seeing the young Ensemble Modern do an impeccable performance during the orchestral concert The Yellow Shark.
ZAPPA is out now, visit here for more details.