'Sleep Dirt': Wake Up To Frank Zappa's Fascinating, Complicated 70s Classic
Emerging from an aborted sci-fi movie and a scrapped double-album project, 'Sleep Dirt' offers rare treats in his prestigious catalogue.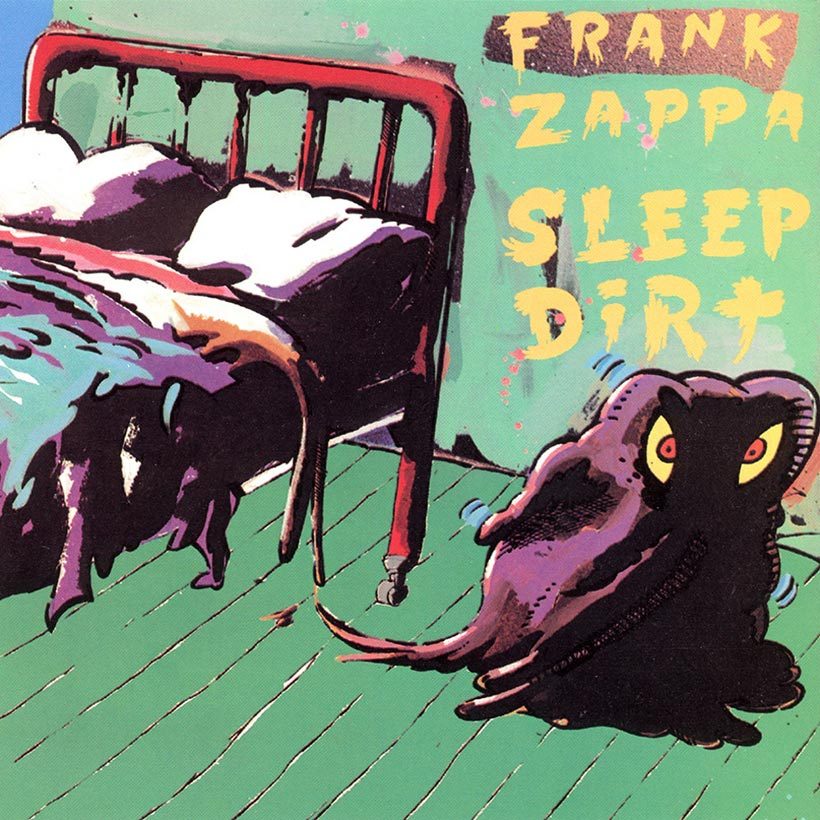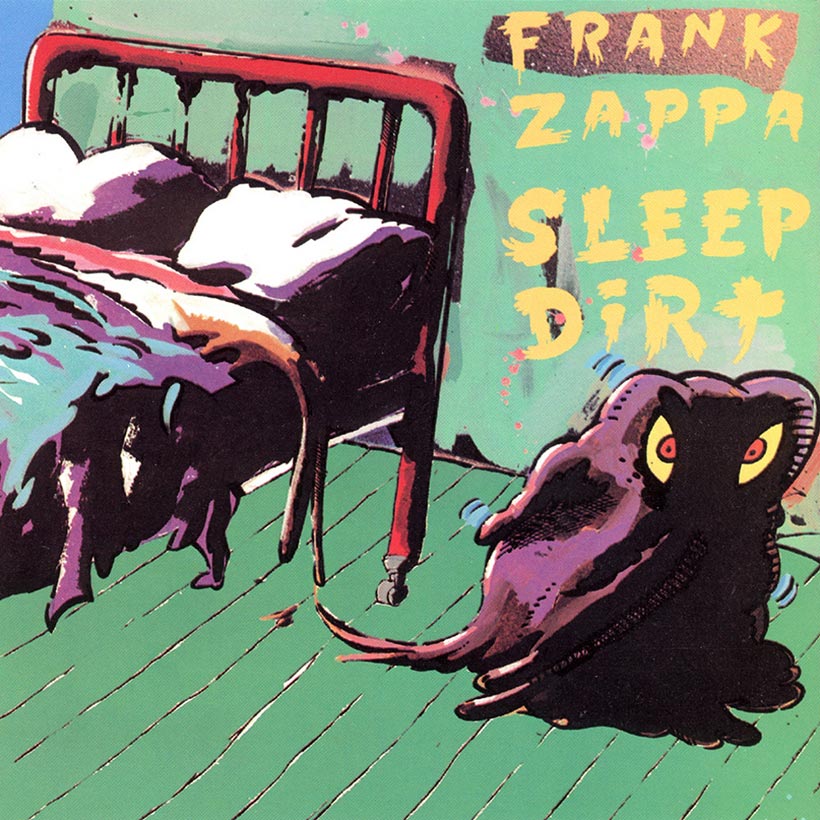 Frank Zappa was certainly known for his eclecticism, and Sleep Dirt represents one of the least classifiable albums in his catalogue. It features some of his most extreme guitar statements, but it's not rock; there's acoustic bass, but it's not jazz; there's a lot of written material but it's not classical. Showcasing quirky show tunes, gnarly riffs, intricate jazz-fusion, and acoustic balladry, the record offers something for every hue of Zappa fan and features strikingly creative contributions from many of his most valued collaborators: Terry Bozzio, George Duke, Chester Thompson, Patrick O'Hearn, Ruth Underwood, and Bruce Fowler.
Listen to Sleep Dirt on Apple Music and Spotify.
A complicated history
Perhaps the chief reason for Sleep Dirt's relative obscurity is the disparate nature of its sources. Its roots lie in an outrageous science-fiction musical written in the summer of 1972. Hunchentoot's 81-page script called for ten actors, a ten-person chorus, and a 22-piece orchestra, and though the musical was never performed (despite Zappa apparently trying to secure Barbra Streisand for the lead role), many of its 14 songs have been sprinkled throughout his catalogue: "Think It Over" became the title track of 1972's The Grand Wazoo, a reversion of "The Planet Of My Dreams" turned up on 1984's Them Or Us, while the basic tracks for "Time Is Money," "Spider Of Destiny," and "Flambay" were recorded in December 1974 at the Caribou Ranch in Nederland, Colorado, and included on Sleep Dirt.
The other key source was the 1976 studio album Zoot Allures, recorded at the Record Plant, Los Angeles, and which was originally intended to be a double-album that would include Sleep Dirt's title track (a holdover from the 1974 session), plus "Filthy Habits" and "The Ocean Is The Ultimate Solution."
Zappa compiled Sleep Dirt from the 1974 and 1976 sessions and delivered it to Warner Bros with three other titles – Zappa In New York, Studio Tan, and Orchestral Favorites – in early 1977. But when these went unreleased, Zappa reconfigured the material into a four-album set entitled Läther. Then Warners blocked that release, too, and issued the four albums separately (The Zappa Trust eventually issued Läther in 1996).
In a complicated postscript to the Sleep Dirt saga, for the 90s CD reissue, Zappa brought in vocalist Thana Harris for overdubs on "Time Is Money," "Spider Of Destiny" and "Flambay" (Chad Wackerman also added drums). But the versions currently available on streaming platforms and the 2012 CD/LP pressings feature the original performances.
But what about the music?
So much for Sleep Dirt's complicated history – what about the music? "Filthy Habits" is a feedback-ridden, somewhat diabolical (Zappa had a well-documented penchant for Black Sabbath) guitar opus featuring five separate tracks of axe-work, based on a grinding groove in 10/8 and foregrounding both his quirky melodic sense and Bozzio's fluid drum style. Zappa's modal guitar solo also pointed to similar excursions on albums like Shut Up 'N Play Yer Guitar.
"Flambay" emerges as a first-class slice of quirky cocktail jazz, with some juicy George Duke piano, delicious Ruth Underwood marimba, and expressive O'Hearn bass. It segues seamlessly into "Spider Of Destiny," a dense, obtuse march featuring Zappa's stinging lead guitar. "Regyptian Strut," meanwhile, is simply one of the great Zappa instrumentals. Bruce Fowler overdubs track after track of trombone (he estimated 13), Underwood embellishes superbly and Duke impresses again with some irrepressibly funky piano. There's even a hip-hop bass-and-drums break and an amusing mock-heroic, sword-and-sandals "Hollywood" vibe throughout.
A rare treat for Zappa fans
"Time Is Money" is unique (and certainly very odd), foregrounding Duke's electroid synth bass tones and some microtonal guitar/piano interludes. Sleep Dirt's title track, an acoustic guitar duet with Youmans, remains a rare treat for fans of Zappa's playing, demonstrating all his trademark pull-offs and string bends.
The album closes with "The Ocean Is The Ultimate Solution," an epic track edited down from a 30-minute jam, strongly featuring Zappa's extravagantly-tuned Fender 12-string with low-string/high-string stereo outputs, panned left and right. It's a novel effect seldom – if ever – heard before or since. The song, once intended to be Zoot Allures' title track, also features one of Zappa's most fluid electric guitar solos and marked O'Hearn's successful audition for the band. Not a bad day's work for the bassist, and a powerful finale to one of the most fascinating albums in Zappa's prestigious catalogue.