Freak Out! Frank Zappa In The 60s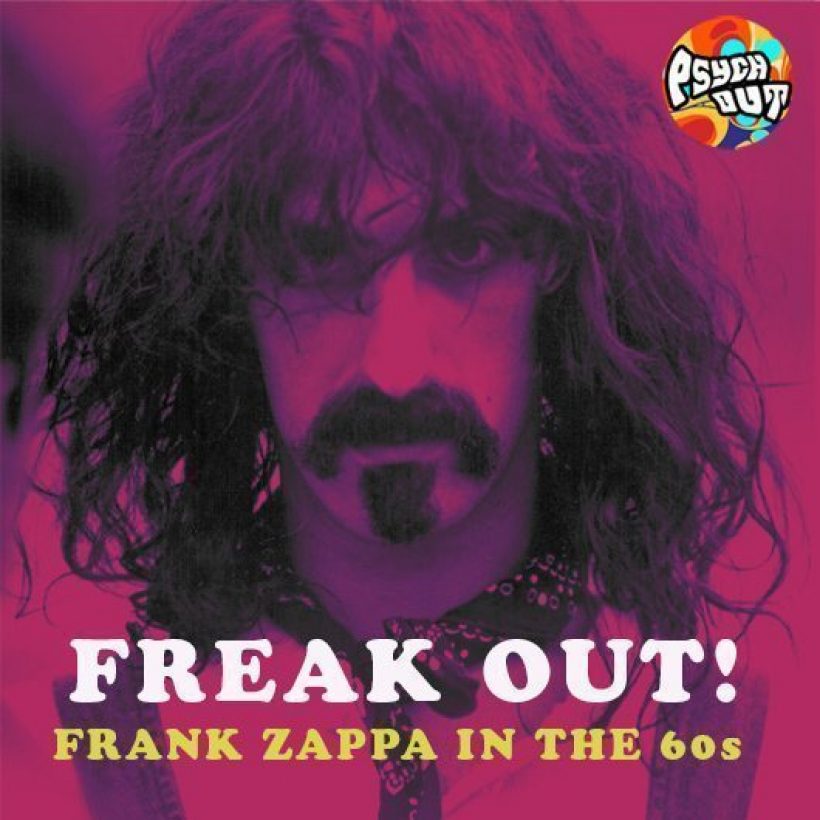 Though he never took LSD – and was, in fact, strongly opposed to drugs, though he may have enjoyed the occasional beer – Frank Zappa was at the very forefront of psychedelia. However, he might be better thought of as psych-satirical, rather than a card-carrying member of the underground scene.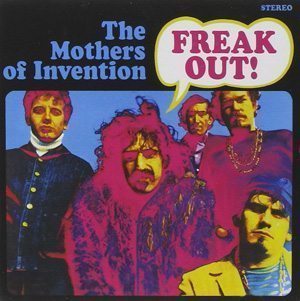 But if Zappa was the weirdest straight imaginable (partly a result of his Italian upbringing and a childhood punctuated by chronic illness), he wasn't slow to grasp the social changes going on around Los Angeles in the mid-60s. Signed to the Verve imprint by the renowned producer Tom Wilson, Zappa and his band, The Mothers Of Invention (who more than made up for their leader's lack of lysergic debauchery) issued 'Trouble Comin' Every Day' in 1966. An instant reaction to the local Watts riots, it was the second single from their debut album, Freak Out! A sprawling double, the set came hot on the heels of Dylan's Blonde On Blonde and used advanced electronic effects on songs that were distinctly psychedelic in tone, among them 'Hungry Freaks, Daddy', 'Who Are The Brain Police?' and the 'Help, I'm A Rock' three-part suite.
Like The Velvet Underground & Nico (also produced by Wilson for MGM/Verve), Freak Out! is one of those albums whose eventual significance outweighs its contemporaneous impact. Widely picked up on import by British and European fans of the burgeoning freak fraternity, this monumental piece of work was an acknowledged influence on Paul McCartney, who brought the album to the attention of The Beatles. Piquing John Lennon's interest as well, the group embraced Zappa's sonic audacity when it came to creating parts of Sgt Pepper's Lonely Hearts Club Band.
Wilson thought The Mothers were an electric blues group, but they were really on the fringes of the so-called Great Society, exemplified by The Grateful Dead, Quicksilver Messenger Service, The Byrds, Love, The Doors, Steve Miller Band and Jefferson Airplane. They did, however, perform with most of these luminaries at various West Coast venues; Zappa even considered signing The Doors to a label he was planning to launch, after Captain Beefheart brought the group to his attention.
Wilson's role in harnessing The Mothers' cacophony can't be overlooked. Zappa later remarked, "Tom Wilson was a great guy. He had vision, you know? And he really stood by us." The first two songs they recorded with Wilson were 'Any Way The Wind Blows' and 'Who Are The Brain Police?' Zappa recalled looking out at Wilson from the recording booth: "he was on the phone immediately to New York going, 'I don't know! Trying to break it to 'em easy, I guess'". Yet the producer ultimately stuck his neck out for the band. As Zappa latter asserted: "He laid his job on the line by producing the album."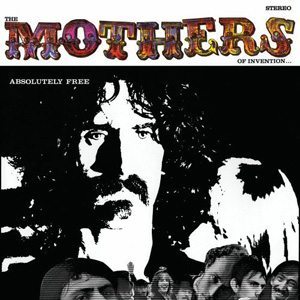 It should also be noted that Wilson was an LSD enthusiast who partook regularly during the Freak Out! sessions. With new Mothers members in tow – Jim Fielder, Bunk Gardener, Don Preston and second drummer Billy Mundi – the newly expanded outfit wandered further into uncharted progressive sound on 1967's Absolutely Free, embracing free-form experimentalism with 'America Drinks' and 'America Drinks & Goes Home'.
Zappa's almost puritanical hatred of conformity (he believed the freaks were, in their own way, just as conformist as the society they rejected) can be heard in 'Plastic People' and the bizarre 'Call Any Vegetable', whose lyrics must have impacted upon The Beach Boys' own song 'Vegetables'. The album was advertised with the tagline, "Shame… You didn't trust your mothers," and posters saw the band gathered in a heap behind their leader, who points his guitar at the viewer as if it were a sex rifle.
If psychedelia and the avant-garde have a link, then it's surely found on this sophomore Mothers effort, since Zappa had no hesitation in quoting classical passages from Igor Stravinsky and Gustav Holst. Meanwhile, his stock continued to rise on the British prog/psych/fusion scene, and Zappa soon appeared on stage with The Pink Floyd, playing on 'Interstellar Overdrive' at a festival in Amougies, Belgium, in 1969. (Zappa also MC'd the event and wandered freely around the site with his friend Captain Beefheart, whom he also managed.)
Back to 1967 and Frank's second album of the year, Lumpy Gravy. Oddly, he didn't actually perform on this musique concrète offering, but preferred to conduct the Abnuceals Emuukha Electric Symphony Orchestra & Chorus, whose fusion of 20th-century classical, surf and cut-up noise (with guests including Tim Buckley, Eric Clapton and even Rod Stewart) is as close to all-out psychedelia as it's possible to imagine. Producer Nick Venet was an inspired choice of collaborator, since his association with The Beach Boys, Lord Buckley and Peggy Lee gave him revered status, even from an iconoclast such as Zappa, who saw similarities between his own Italian heritage and Venet's Greek parentage. (With an anarchy that Zappa would also have admired, Venet snuck the tapes through to Capitol Records, where he was mostly employed, triggering a legal battle between Zappa and MGM. Both labels would eventually release different versions of the same album.)
Nothing was sacrosanct. Zappa's 1968 album We're Only In It For The Money was a case of art parodying history, since the cover and most of the material was a direct send-up of hippie culture and The Beatles' Sgt Pepper's masterpiece. However, kicking against the bedrock of psychedelia didn't mean that Zappa couldn't use its tropes. Listen carefully and you'll hear the ahead-of-its-time 'Flower Punk', a biting parody of 'Hey Joe', on which Zappa's cynicism is personified by the stereophonic speeches he gives: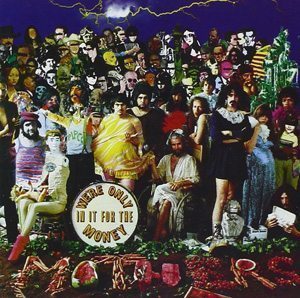 [Zappa on the left] "It's one of the most exciting things that's ever happened to me. You know, every time I think about how lucky I am to be in the rock'n'roll industry, it's so exciting. You know, when I first got into the rock'n'roll business I could barely even play the changes to this song on my – on my guitar. But now I'm very proficient at it. I can play the guitar, I can strum it rhythmically, I can sing along with my guitar as I strum. I can strum, sing, dance. I can make merry fun all over the stage. And you know, it's so wonderful to… It's wonderful to feel that I'm doing something for the kids, because I know that the kids and their music are where it's at. The youth of America today is so wonderful… And I'm proud to be a part of this gigantic mass reception. I hope she sees me twirling, yes… I hope she sees me dancing and twirling. I will say: 'Hello, darling!'
"Is the song over?"
[Zappa on the right] "Boy, this is really exciting, making a rock'n'roll record. I can't even wait until our record comes out and the teenagers start to buy it. We'll all be rich and famous! When my royalty cheque comes, I think I'm going to buy a Mustang. No, I think I'll… I think I'll get a Corvette. No, I think I'll get a Harley Davidson. No, I don't think I'll buy any of those cars. I think what I will do is I will buy a boat. No, I won't do that, either. I think, ah, I'll go into real estate. I think I would like to… I think I'd like to buy La Cienega Boulevard. No, that wouldn't do any good. Gee, I wonder if they can see me up here, twirling my tambourine and dancing…
"Maybe after the show one of the girls who sees me up here, singing and twirling my tambourine and dancing, will like me. And she will come over to me and I will walk… I will walk up to her and I will smile at her and I will impress her and I will say: 'Hello, baby. What's a girl like you doing in a place like this? I'm from a rock'n'roll band. I think we should…'
"Is the song over?"
Still, if you had a sense of humour, the sheer slyness of 'Let's Make The Water Turn Black', 'Take Your Clothes Off When You Dance', 'Are You Hung Up?' and 'Who Needs The Peace Corps?' cut through the chakra with enough vicious intensity to rattle parents' cages.
Released the same year, the doo-wop disc Cruising With Ruben & The Jets was a defiant nod to Zappa's schoolboy fixation with greaseball rock'n'roll. It doesn't fit the psychedelic template of its predecessors, though it contains plenty of fabulous pop music.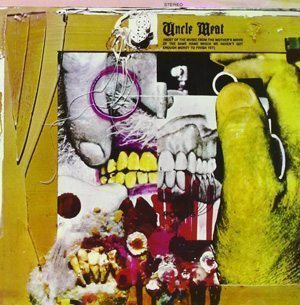 1969's Uncle Meat was to have soundtracked a never-completed science-fiction movie, though its title was a reference to the shenanigans of a rock band on tour. The actual music dated back a couple of years and included a live version of 'Louie, Louie', from an infamous concert at London's Royal Albert Hall. The album's overall montage approach enabled The Mothers to switch between Irving Berlin and King Kong, as well as showcase the talents of multi-instrumentalist Ian Underwood on a piece captured at the '68 Miami Pop Festival, on whose bill The Mothers shared space with Jimi Hendrix, Blue Cheer, Chuck Berry, John Lee Hooker and the Mothers' English soul mates, The Crazy World Of Arthur Brown.
Credited solely to Frank Zappa, Hot Rats closes out his 60s period and is notable for being recorded on revolutionary 16-track equipment built at TTG Studios in Hollywood – a facility much favoured by the Velvets, The Doors, Hendrix and Eric Burdon, who all took advantage of its state-of-the-art machinery. The results were Zappa's best-sounding album to date.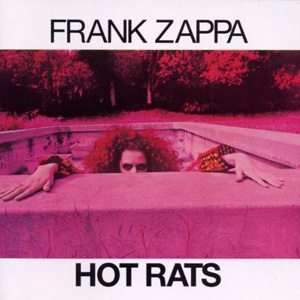 The man later dubbed an "electric Don Quixote" really got stuck into his progressive side on the magnificent 'Peaches En Regalia', 'Willie The Pimp' (featuring Beefheart) and the jazz-funk epic 'The Gumbo Variations', which showcases violinist Don "Sugarcane" Harris and the great R&B drummer Paul "Cool Aid" Humphrey. Released a fortnight after Abbey Road, Hot Rats is generally considered to be one of the decade's most significant cosmic rock events. Psychedelia in its original form was on its last legs, but the acidic career of Frank Zappa had barely begun…
Frank Zappa's catalogue is now curated on iTunes. Click here to further immerse yourself in his creative genius.
Format:
UK English