Going To The Go-Go's For 'Replay America'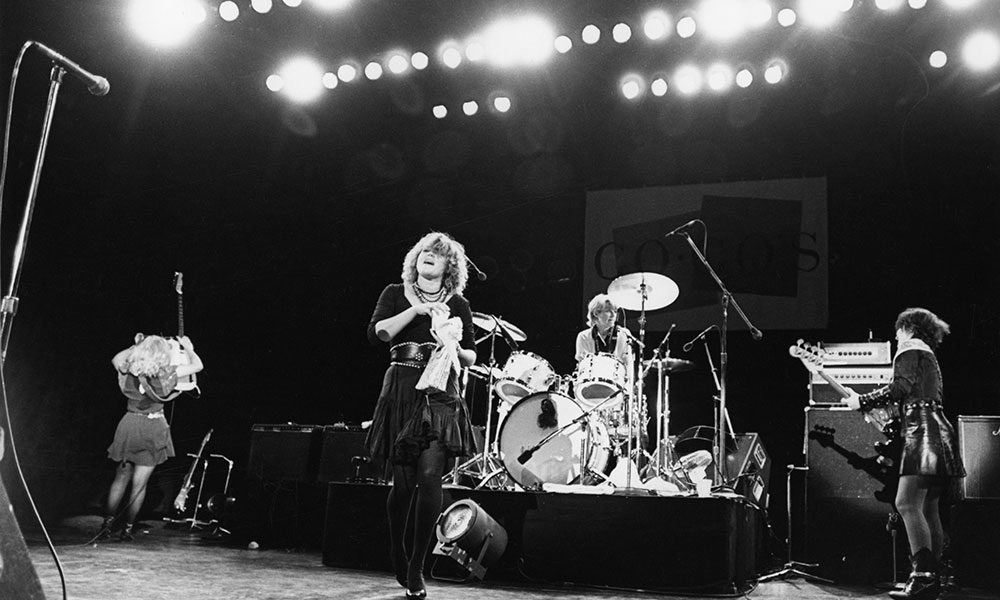 Charlotte Caffey, co-founder and one of the songwriters for the Go-Go's, has spoken of her excitement as the pioneering pop girl group spending July on an all-star bill of 1980s favourites across North America.
The 'Replay America — The Ultimate '80s Festival' itinerary started on July 1, featuring the Go-Go's along with American stars Patty Smyth from Scandal and Martha Davis of The Motels, plus British artist Pete Byrne from Naked Eyes. The tour continues until July 26.
Fresh from being inducted with her bandmates into the Hollywood Bowl Hall of Fame last month, Caffey told Rockcellar magazine how she feels to be touring with the group again. "We're in our '50s, it's insane and crazy that people still want to come and see us in droves," she says.
Fellow Go-Go Jane Wiedlin spoke before the tour to nj.com, saying: "We've known Martha Davis since the '70s. We actually shared space with the Motels, so they're old friends. She's a lovely person and a great singer, so that'll be fun. I've met Pete [Byrne] from Naked Eyes, we did a couple of acoustic shows."
Caffey explained her renewed enthusiasm for the road thus: "My wise spiritual mentor has said to me, 'Charlotte, every time you go on stage you're being of service.' And when she said that, I was like, 'I get that.' How I was able to get to that place goes back to 1990. We had broken up for five years and had gotten back together and did that benefit at the Universal Amphitheatre. It was my very first sober show. What I experienced that night was watching grown men cry and me sitting there going, 'Oh my God!'
"I've felt everything before, but that particular concert helped me truly understand what we bring to people," Caffey continued. "They leave there elevated, which is kind of a ripple effect. I don't know how long it lasts, but at least there's something very positive we give out.
"That's where I was able to reconcile everything and know, 'Wow, this is what I've been put on earth to do and I'm gonna do a really good job of it.' I'm so excited and happy to be on tour and [doing] all of these things."
Format:
UK English