How Ed Sullivan Saved America's Delicate Sensibilities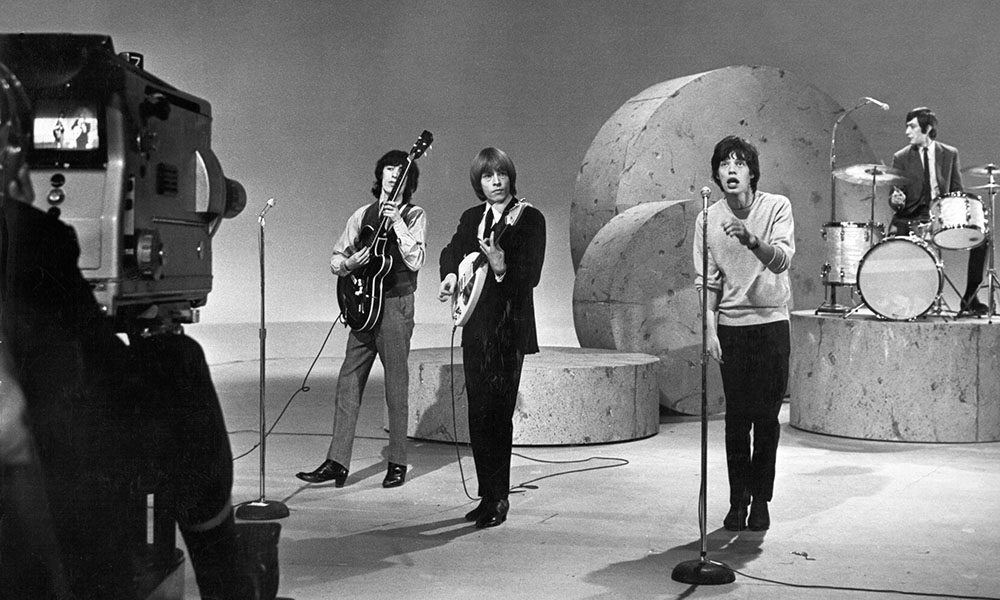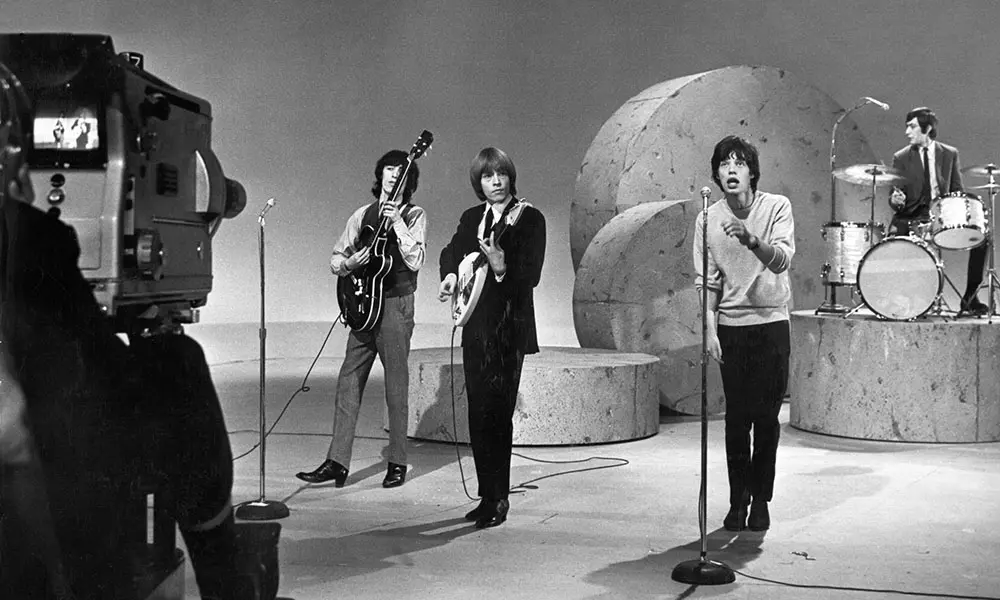 For The Rolling Stones it was a busy, and controversial start to 1967. On 13 January, Decca Records in the UK released 'Let's Spend the Night Together', coupled with 'Ruby Tuesday'; the following day it was released by London Records in America. Since the very earliest releases Decca and London Records rarely issued the same singles at the same time in Britain and America, so this was something of a new approach. A couple of days before their new single came out The Stones were in London's green Park for a press call, it was a cold, miserable January day, but nowhere near as frosty as their reception from the king of American light entertainment when they got to New York. (Photo above taken on 11 January 1967)
Mick in an upbeat interview told Disc and Music Echo in the first week of January that, "It's true we didn't sell so many discs in England during 1966 as in the previous year, but neither did the other groups. As far as abroad goes, America is OK and we broke the Italian and German markets in 1966. We haven't quietened down. It's madder now than ever before. We couldn't possibly go on doing ballrooms & cinema appearances all the time. All the groups seem to be cooling off in this respect."
"If anyone is going to match our success and that of the Beatles…it'll be someone completely new that we've never heard about." – Mick Melody Maker 7 January 1967
A week earlier Jimi Hendrix's 'Hey Joe' featured for the first time on the UK charts; times were definitely-achanging. The day before the The Stones' new release in the UK, all the band, except Mick, flew to New York, with Mick following on Friday 13th. Fortunately, Mick's flight was not late as the band had a rehearsal for The Ed Sullivan Show that same evening.
On Sunday, they were back at the studio for a final rehearsal and an argument with Mr Sullivan who was shocked and appalled at the idea of a lyric that urged young people to, "Let's spend the night together." He insisted that it was changed and at first the band and Andrew Loog Oldham, their manager, refused, before acquiescing as it was clear that there was no way the broadcast could go ahead and risk shocking the delicate sensibilities of 15 million Americans.
Nor did Sullivan mention the offending song in his introduction, he dodged the issue by simply saying, "Here are the Rolling Stones." With Keith at the piano, Brian playing a recorder and Bill bowing a double bass they first performed, 'Ruby Tuesday'; throughout which Charlie looked mildly disgusted. For the song that Mr Sullivan thought would offend the delicate sensibilities of middle-America, Brian switched to piano and Keith to guitar; Mick duly obliged by changing the lyric.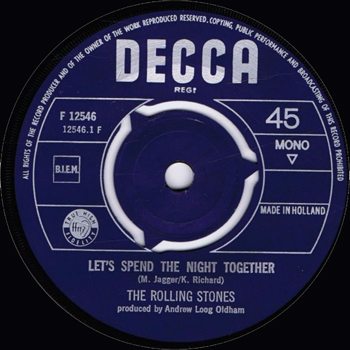 In the weeks that followed some radio stations were equally outraged, bleeping out the word "night", while some stations went as far as banning it all together, all of which meant 'Ruby Tuesday' got a lot more airplay. As a result, 'Ruby Tuesday' topped the charts, while 'Let's Spend the Night Together' could only make a lowly No.55. This was in part because the Billboard Hot 100 was a combination of radio plays as well as the records that were sold.
Of course, Mr Sullivan had a long history of being disgusted by young performers, as for the rest of us it's hard to look back on all this and not be amazed that there was such controversy. Interestingly radio stations had no issue playing songs with "rock and roll" in the title, and talking about it. What an earth did they think it meant?
Listen to the Best of The Rolling Stones on Spotify

Format:
UK English