'Pinball Wizard': The Magic Moment Behind The Who's 'Tommy'
Recorded on February 7, 1969, 'Pinball Wizard' was pivotal to the success of 'Tommy,' but the single very nearly didn't get recorded.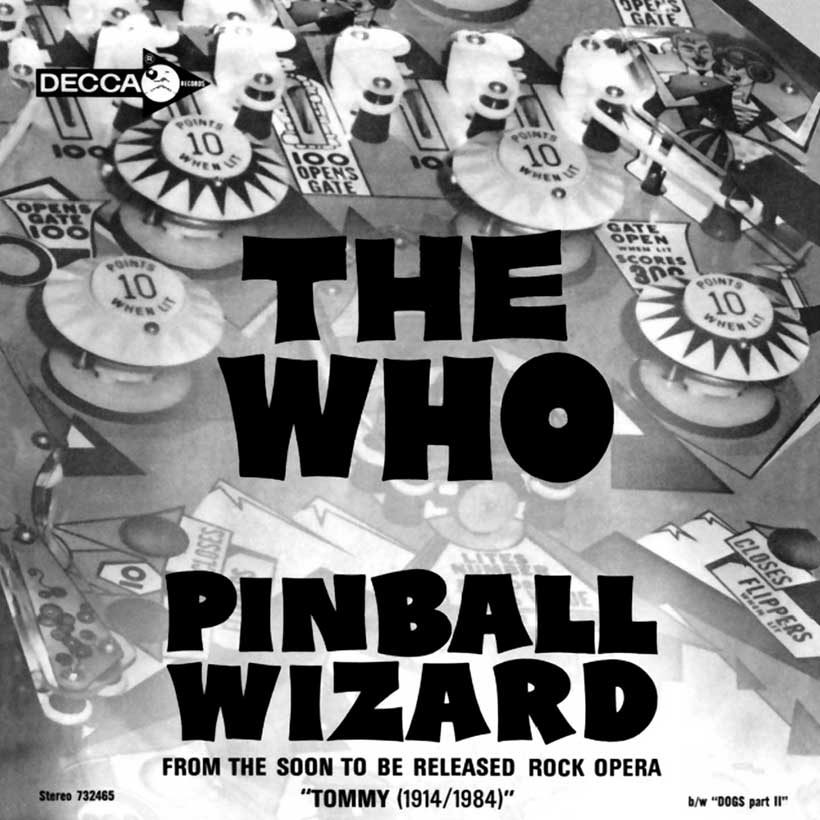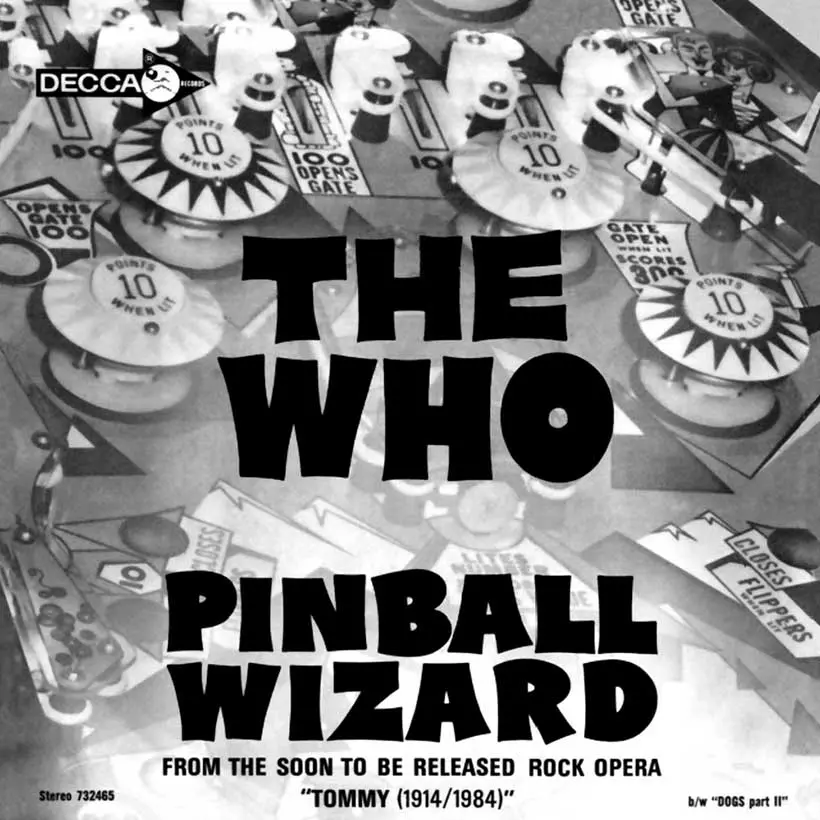 "Pinball Wizard" is one of those very special pieces of music: a great rock song, but at the same time a classic pop song, and yet it was not as big a hit as perhaps we all remember, such is its popularity today, five decades after it was recorded.
The song was, of course, part of Pete Townshend's magnum opus Tommy, which he and the band had begun recording in September 1968, but they had broken off from working on to tour. With much of the album in the can, Pete played some of it to his friend, the music critic Nik Cohn, who liked it, but thought it only worth four stars, rather than five.
Pete, knowing Cohn to be a massive pinball fan, asked "So, if it had pinball in it, would you give it a decent review?' He went, 'Of course I would. Anything with pinball in, it's fantastic.' And so I wrote 'Pinball Wizard,' purely as a scam."
The Who - Pinball Wizard (Live at the Isle of Wight, 1970)
Written in haste, Pete was unsure of its merit, saying, "It was going to be a complete dud, but I carried on. I attempted the same mock baroque guitar beginning that's on 'I'm a Boy' and then a bit of vigorous kind of flamenco guitar. I was just grabbing at ideas. I knocked a demo together and took it to the studio and everyone loved it."
On February 7, 1969, The Who went into Morgan Studios, in the High Road, Willesden, far from the most prestigious recording set up in central London, and set about "Pinball Wizard" with Kit Lambert as producer.
Released in the UK a month later, on Friday, March 7, on Track Records, it entered the UK chart two weeks later, on March 22, before climbing to No.4 on 3 May. The Beatles "Get Back" was at No. 1 and fellow Apple Records artist Mary Hopkin at No. 2 with "Goodbye," with the great Desmond Dekker and the Aces' "The Israelites" at No. 3. All this despite BBC Radio 1 DJ, Tony Blackburn calling "Pinball Wizard" "distasteful." Released in the US two weeks after its UK appearance, it made the Hot 100 in early April, eventually peaking at No.19 on the Billboard chart on May 24.
Tommy was finished in March and released in May to critical and fan acclaim in equal measure, although there were some poor misguided critics who deemed it "sick." Despite a poor sales start, the double album's growing mystique eventually pushed Tommy to No. 2 in Britain and No. 4 in America.
Tommy formed the core of The Who's set at the Woodstock Festival in the middle weekend of August 1969. While they were playing their "opera" section, Abbie Hoffman infamously stormed on stage just after they had just finished "Pinball Wizard." He grabbed the microphone and started ranting about the imprisonment of John Sinclair, the leader of the White Panther Movement and the MC5's manager. Townshend was incensed, and hit Hoffman with his guitar while herding him off the stage with a chorus of invective. For all its controversies, "Pinball Wizard" remains one of The Who's crowning glories.