20 Mark Knopfler Milestones — By Mark Himself
uDiscover Music presents a selection of 20 key events and discoveries in Knopfler's life and career, as described by the man himself.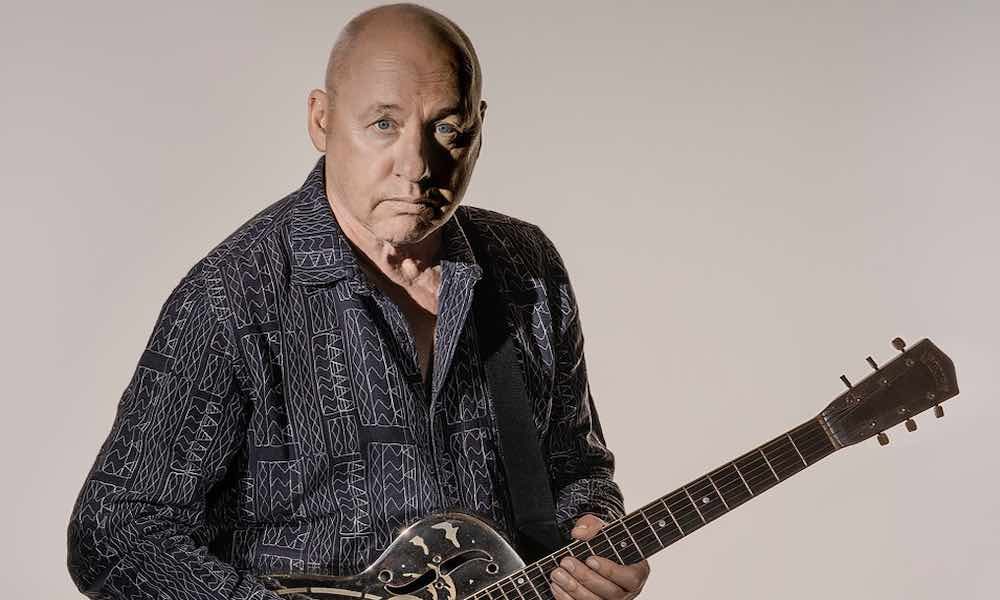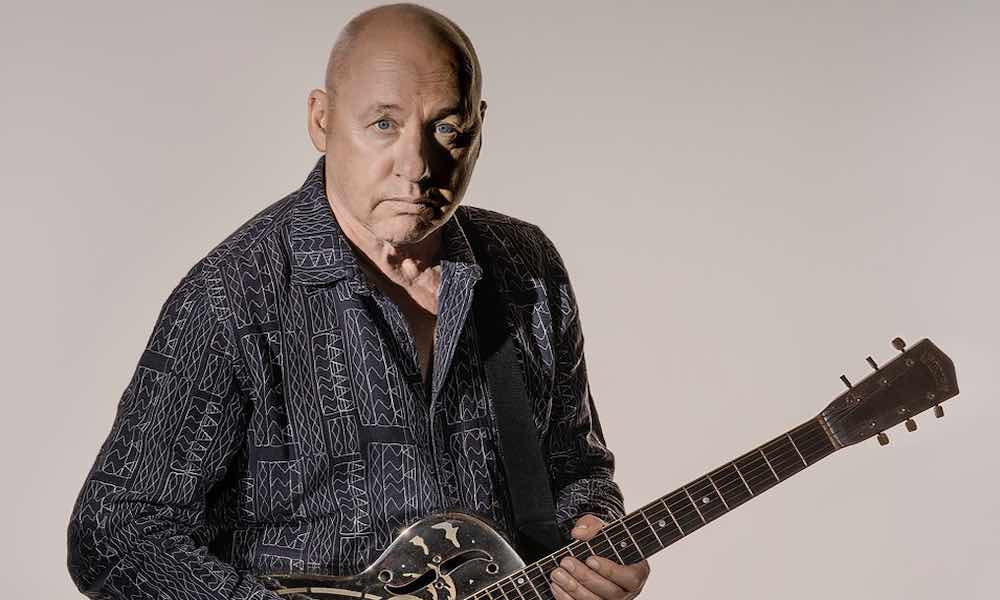 Mark Knopfler doesn't spend much time looking over his shoulder, so we're going to do it on his behalf. This is a chance to review the remarkable career to date of a man born in Glasgow on 12 August 1949, as remembered by Mark himself. uDiscover Music presents a selection of 20 key events and discoveries in his life and career, as described in numerous interviews over the last two decades with this writer.
1: On his early love of records
"I'd grown up listening to the Everly Brothers and Ricky Nelson. One of the first records that really knocked me out was [Nelson's 1959 hit] 'Just A Little Too Much,' which had some tremendous stuff by James Burton on it."
2: On how his love of guitars developed as a boy
"I knew what the Fender catalogue smelt like, what the grain of paper was like, I wanted this thing so badly. I was always in trouble at school. I would be making metallic noises at the back of the class and playing 'Wipeout' runs on my desktop."
3: On his first guitar, a twin pick-up Höfner V2
"I managed to get my dad to buy that, bless him. It cost him 50 quid, which was a big stretch for him. I didn't have the nerve then to ask him for an amplifier, so I used to borrow friends' acoustic guitars. Looking back, they were pretty bad, pretty often, but I learned to play on them."
4: On teaching himself to play
"I learned to fingerpick on acoustic guitars, and playing with a flat pick on the electric, so I had that sort of dual education. Being self-taught, you can really go off in the wrong direction for years. It's a guitar teacher's nightmare."
5: On cultivating his love of folk music
"Folk joints were the first places I started to play, just through not being to afford an amplifier. That's never really disappeared. My sister came home with the first Bob Dylan album when I was 11 or 12, and I've just always been into folk music. I'm still listening to it now."
6: On how his sound developed from the teenage folk duo he was in with school friend Sue Hercombe
"For me, a lot of it was to do with experimenting, as I moved on from being in a duo with a girl at school playing folk songs to having a little band with a pianist — wow! Then making things bigger, then coming back around again to a stripped down thing. As long as it's going somewhere. I don't like things being static."
7: On the first gigs he went to see
"Newcastle City Hall is where I went as a kid, that's where I saw my first shows that made me want to do this in the first place, like Chuck Berry. And I saw my first British rock star there, Joe Brown."
8: On his love of the American National steel guitar, featured on one of the most famous album covers of all time, Dire Straits' Brothers In Arms
"I got into Nationals when I moved to Leeds. Steve Phillips [his early creative partner, and later colleague in the Notting Hillbillies] had a Duolian [National]. When he upgraded, I bought his Duolian, the one with palm trees on it. It's on songs like 'Romeo And Juliet' and a lot of other records."
9: On his first visit to the USA
"By the time I got to America, I was on a Greyhound bus ticket and not a lot else, just a shoulder bag. That was in '76. I was really excited about getting there at last, especially with the music, and not just because I was a complete blues nut. I was really into folk music, but also I was more aware that Irish and Scottish and English folk songs had gone to America and come back. This interaction between the continents always interested me, even from the first songs I was writing in trying to make a parallel."
10: On how a song on the debut, self-titled Dire Straits album was inspired by his own situation
"'Southbound Again,' there's the mythical journey from the north to the Delta, and there's the other journey that was always taking me from Newcastle to London. When I was wasn't hitchhiking, when I was lucky enough to get a train ticket, I would always be looking out of the window looking out over the River Tyne, and it was always the same feeling when you're going home. All Geordies will know what I'm talking about."
11: On life in the fast lane, at the height of Dire Straits' success
"Back in the days of 250-date tours or whatever it would be, I think I was just running. At some point, you've got to look at yourself, and decide what's a more balanced way of being. I think you get a better grip on the pace."
12: On wanting to change to a more intimate way of working
"It got so big, I just wanted to go another way. I wouldn't say I felt out of place in it, but I never really felt it was a fix that I needed as a permanent part of my life, and I thought if I was going to improve as a writer and a player, I was going to have to get myself into another situation. I was getting away from being the guy writing the song with his guitar. To me, that's the centre of the whole thing. I don't want to get too far away from him, ever."
13: On British Grove, his studio in west London that he opened in the mid-2000s and where he now records all his work
"It's a difficult place to leave at nighttime. The studio is the same size as the bedroom in a little mews house where I used to do a lot of recording, whenever the builders were quiet or there wasn't an aeroplane going over. It was a frustrating place to work in, so eventually I decided to do it properly and get a proper studio."
Mark Knopfler & Emmylou Harris - If This Is Goodbye (Real Live Roadrunning | Official Live Video)
14: On recording the album All The Roadrunning with his friend Emmylou Harris, and their subsequent tour together
"That was a pleasurable thing from beginning to end. Whenever something is fun, I look for a way to make it last longer. It was the same with the Notting Hillbillies. With Emmy, we thought we'd do some dates. Every night, there'd be something in there that was new and fun."
15: On following an album with an extensive tour
"I've always made a record then gone out and played the songs. A lot of other people would rather be feeding the fish or something. But it's always great playing around Europe and rekindling the relationship with those countries. Finding new towns is great, and going back to places you've enjoyed being in."
16: On playing the old Dire Straits hits
"People will always want you to play songs from the songbook, that's part of what you're doing playing live. You've got to please yourself, but at the same time it's a celebration. You're all there to have a good time together. I enjoyed writing the songs, I enjoyed recording them so I'm going to enjoy playing them. If I get up there and play 'Romeo & Juliet' or 'Brothers In Arms,' it's because I want to play them. It's important to me that it's important to people, that you've created milestones in people's lives."
17: On why he remained a songwriter, rather than becoming, say, a novelist
"I think people arrive at being a novelist and it's a compulsion. Being a painter or a poet is the same thing. Playing the guitar for me was a compulsion, then realising what I wanted to do was write songs. You have to follow what's compulsive. I think what you should try to find is not what you can do, but what you must do."
18: On what inspires him
"The things that broke my heart when I was a kid, and I would write songs about, still do now. I still write about the same sorts of things. Essentially ordinary people, Making something of it can be quite difficult sometimes. But I'm eternally grateful for having that as my rather strange occupation."
19: On the compulsion to capture moments from real life in a song
"Sometimes there are just circumstances that tell you there's a song brewing, and you're kind of helpless at that point. If I saw the Sultans of Swing now in a pub in Deptford, I think I'd go off and write about it."
20: On still loving what he does
"My enjoyment of making records has increased with age. I love to write. The feeling of being inspired, for want of a better word, is one of the best feelings you can have."
Listen to the best of Mark Knopfler on Apple Music and Spotify.
Format:
UK English