'Hot Love': Marc Bolan Sets T. Rex Ablaze With First No.1
The 1971 chart-topper was the latest product of the T. Rex team that helped create Bolanmania.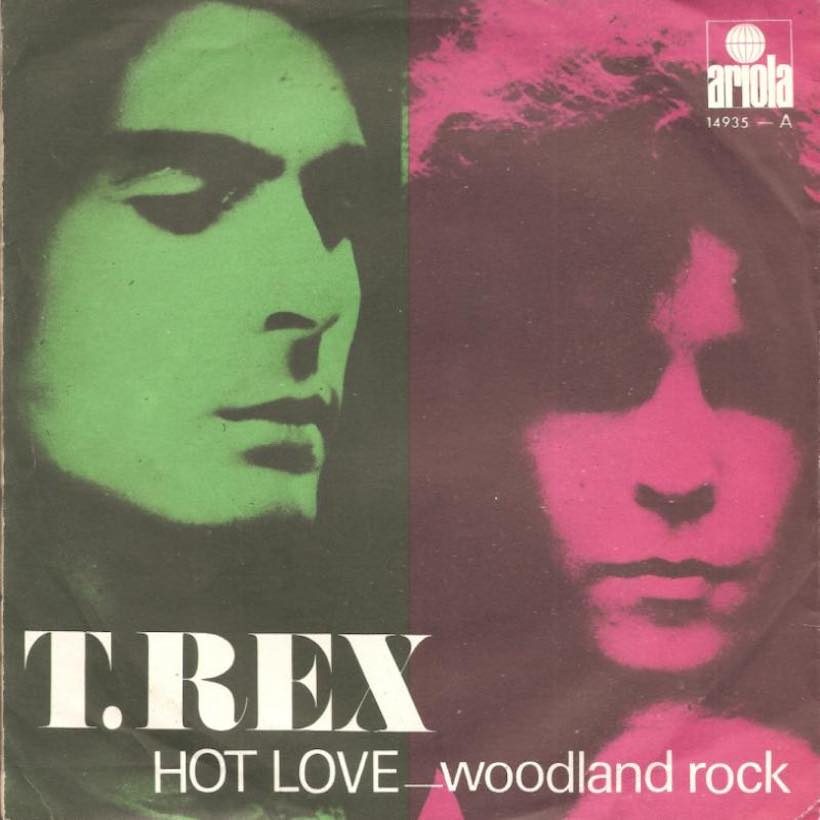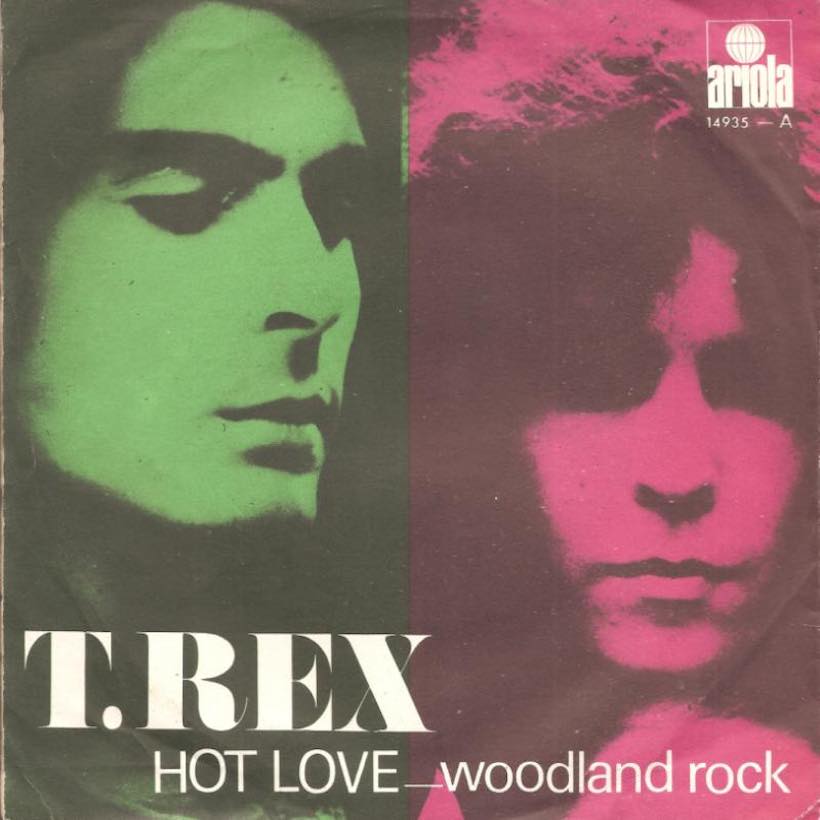 It was "Ride A White Swan" that lit the fire, and "Hot Love" that set T. Rex ablaze. On the UK chart for the week of March 20, 1971, the band's second big hit single gave Marc Bolan what he had always dreamed of: his first No.1 hit.
"Hot Love" was the latest product of the T. Rex team that helped create Bolanmania. Marc wrote the song, gave it his distinctive vocal styling and some inventive guitar touches, and Tony Visconti put his expert production sheen on it. For Bolan's rapidly-expanding army of fans, the effect was irresistible.
T. Rex had entered the album chart with their self-titled set (their first since dropping the "Tyrannosaurus") in mid-January 1971. It spent two weeks in the Top 10, peaking at No.7, just before "Hot Love" climbed to No.1, but the single was made all the more tempting to record-buyers by not being included on the LP.
'Marc pulled out all the stops'
"The beat was simple and pronounced," wrote Mark Paytress about "Hot Love" in his 1992 biography of Bolan, Twentieth Century Boy. "The full if uncluttered production, boosted by tuneful backing vocals and supportive strings, made it perfect for daytime radio. Marc pulled out all the stops, utilizing [Elvis] Presley's 'uh huh huh' vocal affectation from 'All Shook Up,' the guitar [lead] from 'Heartbreak Hotel' for the break and added a lengthy 'Hey Jude'-type singalong for a lengthy coda."
Listen to uDiscover Music's T. Rex Best Of playlist.
"Hot Love" took over from Mungo Jerry's "Baby Jump" at the summit, helping to deny Paul McCartney's "Another Day" a place at No.1, in the week that John Lennon and the Plastic Ono Band debuted with "Power To The People." The T. Rex single held on tight to the top spot for six weeks, before finally giving way to the reggae hit "Double Barrel" by Dave and Ansil Collins.
"I know it's like a million other songs," said Bolan of 'Hot Love' at the time, "but I hope it's got a little touch of me in it too."
Buy or stream "Hot Love" on the deluxe edition of Electric Warrior.