Elton John's 'Caribou' Album: 'Both Intelligent And Lighter Than Air'
'Caribou' found Elton John relocating to the Rocky Mountains of Colorado for his follow-up to the insanely successful 'Goodbye Yellow Brick Road.'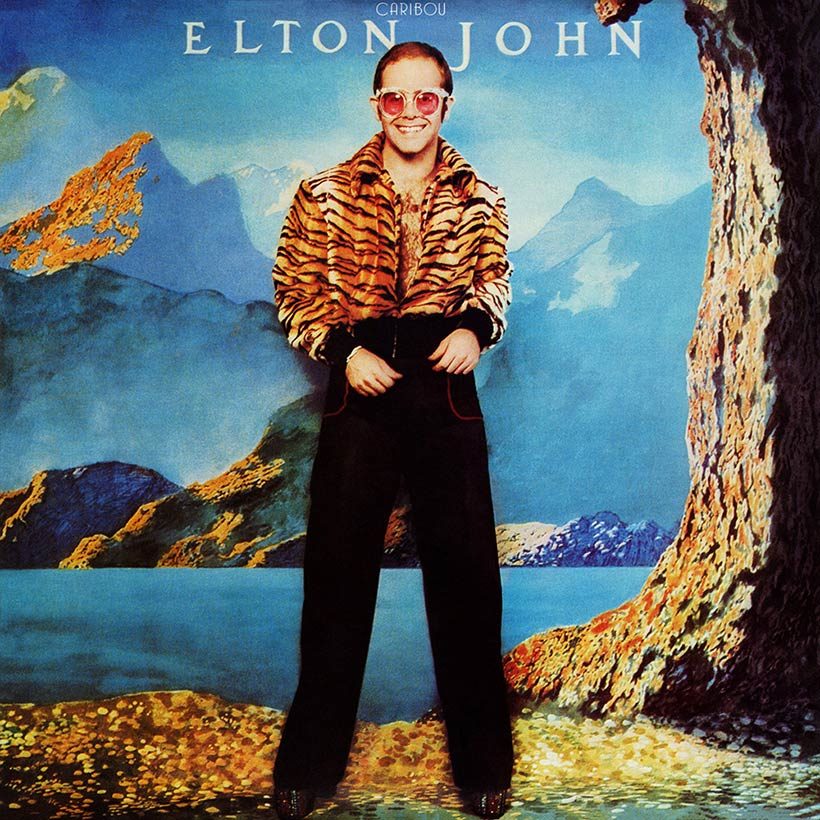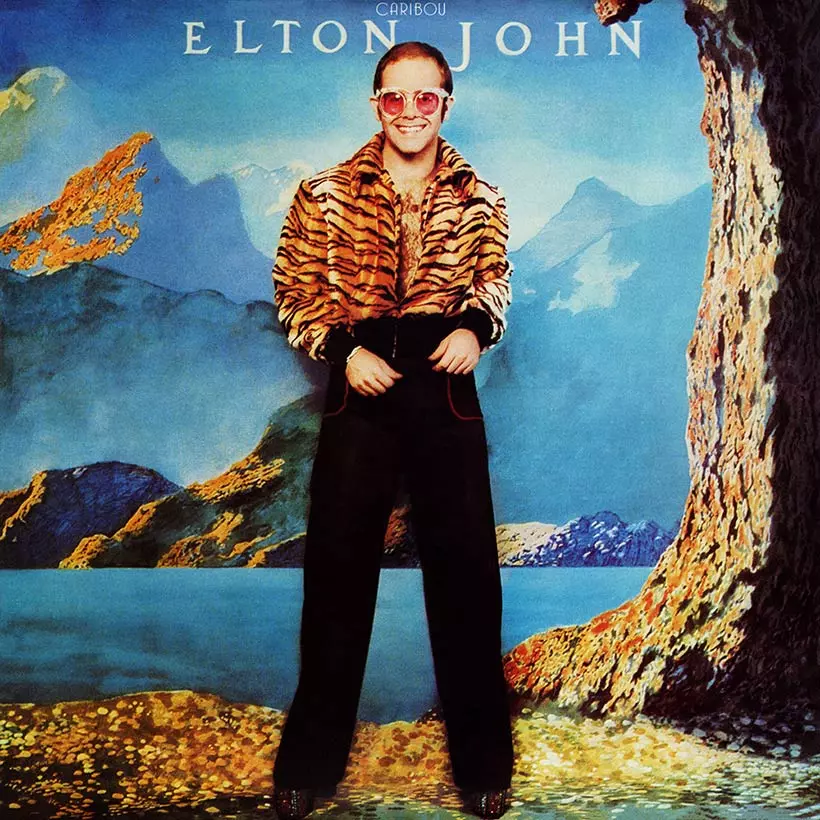 In June 1974, for the second time in his career, Elton John was inspired to name an album after the studio in which he recorded it. After the 18th-century Château d'Hérouville played host to Honky Château and the two chart-topping albums that followed it, now the scene shifted to the Caribou Ranch in the hamlet of Nederland, in the foothills of Boulder County, Colorado. That was the setting for Elton's eighth studio release, and his first album recorded in America.
Thanks in large measure to the unabating schedule of what by now was the Elton industry, the Caribou sessions did not allow the superstar or his colleagues to ease into their work. The French château had been a haven of quiet reflection that fostered great creativity, but when the entourage arrived in Colorado, in January 1974, the ticking of the clock was almost deafening.
Writing and recording sessions
John had ended 1973 with one of the most memorable live residencies of his career: a six-night stand at London's Hammersmith Odeon. His opening act on that UK tour was the friend he had signed to his Rocket label and with whom he later had chart-topping success, Kiki Dee.
All that, as Goodbye Yellow Brick Road sat proudly at the top of the album charts on both sides of the Atlantic. He was even celebrating a festive hit in the UK with "Step Into Christmas." The soccer-mad celebrity had also recently been installed as a vice president of his beloved Watford Football Club. He became chairman in 1976.
But as 1974 dawned, the live calendar screamed out the band's commitment to an extensive Japanese tour that was due to start on February 1. That was the first of two dates at Tokyo's famed Budokan, to be followed by concerts in Australia. There was also the little matter of an entire new album to be recorded before all that started. It was an itinerary that would force Elton reluctantly to cancel a British tour in the spring, but by then, the first fruits of those January sessions were ready to pick.
Singles: 'Don't Let The Sun Go Down On Me,' 'The Bitch Is Back'
Caribou's lead single was a stone-cold classic. "Don't Let The Sun Go Down On Me," with a typically incisive Bernie Taupin lyric about an intense relationship, was further enhanced by the harmony vocals of Carl Wilson and Bruce Johnston of The Beach Boys, and Toni Tennille of the soon-to-be-huge Captain & Tennille.
As with several of his singles, the song's UK performance belied the hallowed status the song has assumed, and it peaked at No.16. In America, the gold-selling single landed at No.2, behind only John Denver's "Annie's Song." By then, however, Caribou was creating spectacular chart numbers of its own.
Elton John - Don't Let The Sun Go Down On Me (Madison Square Garden, NYC 2000)
Produced, as ever, by Gus Dudgeon, the album featured Elton's regular cast of well-ensconced musicians. Davey Johnstone (guitar), Dee Murray (bass), and Nigel Olsson (drums) were augmented by the now familiar sight and sound of percussionist Ray Cooper. Joining the band officially, he featured on everything from congas to castanets and tambourine to tubular bells. Backing vocalists included Elton's old friend Dusty Springfield and American session singers such as Sherlie Matthews and Clydie King, also known on record as Brown Sugar.
The Tower Of Power horns were a powerful presence on four Caribou tracks, including the opening rocker that would become the album's second hit, "The Bitch Is Back." The song was banned by some radio stations for that b-word, which had never been used in a hit before. (The Rolling Stones' own celebrated "Bitch," of three years earlier, stayed at a relatively safe distance on the Sticky Fingers album, although it also featured on the "Brown Sugar" single.) But Elton's punchy number nevertheless climbed to No.4 on the Billboard Hot 100 and to No.1 in Canada.
The outrageous and self-mocking single had the pulse of Davey Johnstone's searing guitar lines running through it from almost the very first second. It was further embellished by an excellent tenor sax solo from Tower Of Power's Lenny Pickett. Tina Turner would open her shows with "The Bitch Is Back" in the 70s; its many other incarnations have included Elton's performance of it with Rihanna at the Fashion Rocks concert of 2006, and Miley Cyrus' cover of it at the Grammy tribute Elton John: I'm Still Standing in 2018.
Elton John - The Bitch Is Back (Live At The Dodger Stadium)
As for the album's title? "Bette Midler said my new album should be called Fat Reg From Pinner," he joked with the NME. "I wanted to call it Ol' Pink Eyes Is Back, but I had a rebellion on my hands, the band didn't like it. Charlie Watts' wife [Shirley] had the best one. She wanted to call it Ol' Four Eyes Is Back."
Overlooked highlights: 'Pinky,' 'Ticking'
The rest of Caribou included some under-celebrated pleasures. One was the ballad "Pinky," a pretty and perfect example of the unmatched interaction between John's melodic genius and Bernie Taupin's eloquent words, with some gorgeous harmonies for good measure. "Now she rolls like the dice in a poor gambler's hands," wrote Bernie.
Another haunting highlight was "Ticking," the seven-minutes-plus closer of the original 1974 release. With a perceptiveness that becomes ever more uncomfortably prescient as each news story breaks of a mass shooting, the song described a troubled individual who snapped and went on a murderous binge in a New York bar. It's even more incisive for featuring only Elton and his piano, save for the synthesiser detail added by David Hentschel.
Other tracks on Caribou caught Taupin in a whimsical mood. "Grimsby" was said to be named after the port town on the North East Lincolnshire coast, while "Solar Prestige A Gammon" was a nonsense lyric specifically designed to baffle those who constantly tried to read too much into Bernie's writing.
5 Elton John Songs You Need To Know
'You can spot the danger signals'
After the album recording and the foreign touring, the enforced rest period clearly did Elton a power of good. He told NME in July: "All the live work we've done this year has been Australia, Japan and New Zealand and two dates in England. So it's halfway through the year and we've only done four weeks of gigs. We've just had two months off, which is great."
Later in the year, Elton told the same publication: "We've been on the road four and a half years, more or less without a break, so we cancelled our British tour and our European tour. It was a case of just ploughing it out completely or having a rest, so we said let's rest.
"You can spot the danger signals," he continued. "Once you start looking at your watch on stage and thinking, How much longer have I got to do? or, How many more numbers? that's a dangerous sign, and we were getting a bit like that."
Release and reception: 'Both intelligent and lighter than air'
Even if Caribou was never going to be another Goodbye Yellow Brick Road, many music writers warmed to it. "Like the three albums before it," wrote Bud Scoppa in The Phonograph Record, "Caribou is constantly listenable, and while it places no demands on the casual listener, there's still some meat under the surface for those looking for meaning or structure. Elton pulls off a difficult stunt: he manages to be both intelligent and lighter than air."
Following its release, on June 28, 1974, Caribou entered the UK chart at No.1 in July, unseating Carpenters' The Singles 1969-1973. It spent two weeks at the summit, six in the Top 10, and went silver and gold within three days. In the US, the album went to the top spot in just its second chart week, staying there for four weeks. It was also gold soon after hitting the shops in the US, turning platinum and double-platinum on the same day in 1993.
Listen to the best of Elton John on Apple Music and Spotify.
In July, Elton re-signed with MCA Records in north America for an $8 million, five-album deal. It was the biggest in recording history at the time. Soon afterwards, he formed his own publishing company, Big Pig Music. Tickets for three Los Angeles shows on his autumn tour sold out in minutes. Even more impressively, the 45-date tour itself would be seen by 750,000 people.
Elton's status now dictated the introduction of a custom-designed "Starship", a Boeing 720 emblazoned with Elton John Band Tour 1974. The rocket man was living in the world of private jets, and one particular date on the tour crystallised his superstardom. On Thanksgiving Night at Madison Square Garden, New York, he was joined on stage by John Lennon, in what became the latter's final live performance. A flamboyant frontman was now travelling where the air was rare.
Buy or stream Caribou.