Cream's BBC Sessions: Proof The Trio Were Rock's Greatest Live Act
Eric Clapton, Ginger Baker and Jack Bruce… together they turned live shows into an art form, but the best Cream live performances reflect their individual brilliance.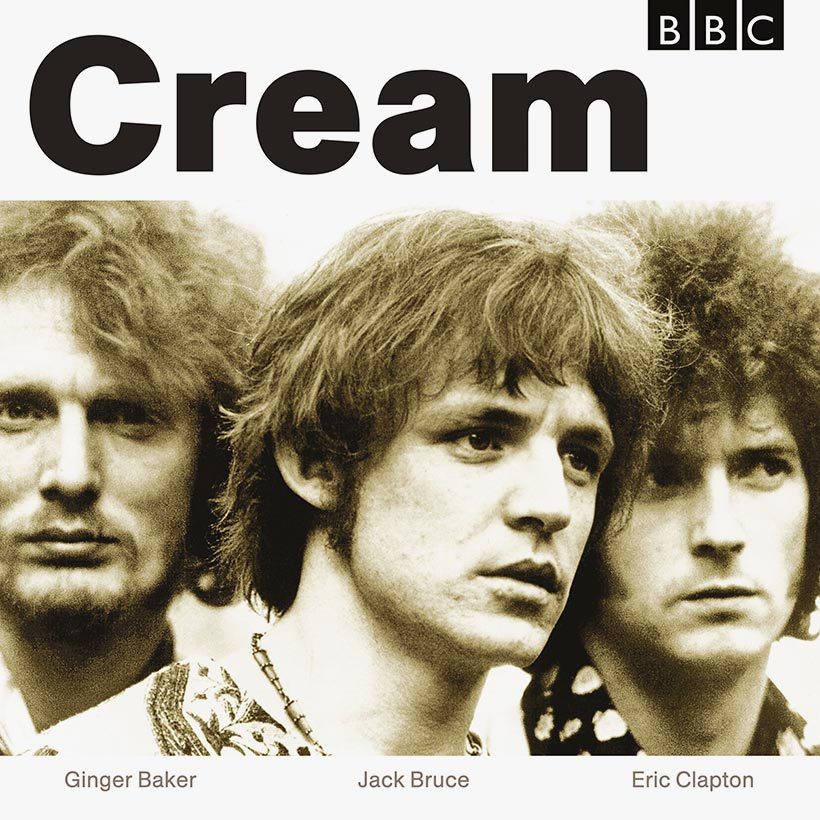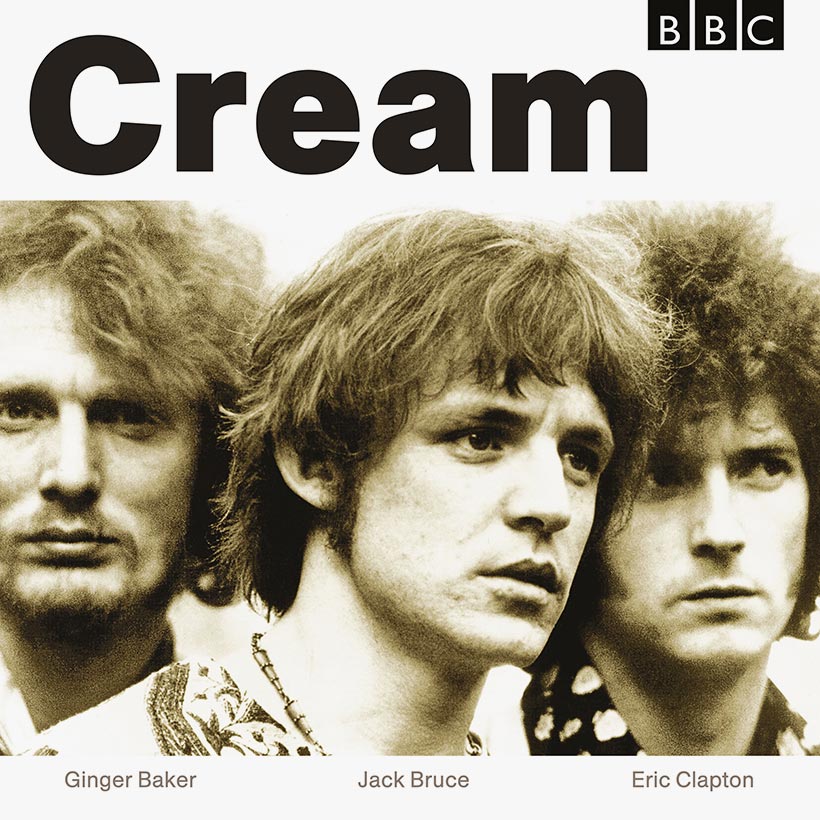 Cream not only singlehandedly invented the supergroup and the power trio, but they also refined the art of live performances in the rock arena. When Eric Clapton, Ginger Baker and Jack Bruce came together, in 1966, each was a master of their respective crafts. Ginger Baker fused his jazz sensibilities with African rhythms, changing the drums from background accompaniment to musical focal point. Jack Bruce was a classically trained vocalist and cellist who blessed us with one of the greatest guitar riffs of all time. Eric Clapton, meanwhile, was a blues prodigy, a god among men in a world that had yet to meet Jimi Hendrix. Put these three on stage, and you get arguably the single most talented band in rock history, making live performance an art form. Now some of the best Cream live performances are back on wax, thanks to a 2LP coloured-vinyl reissue reissue of Cream: BBC Sessions. These highlights reveal why Cream were one of the greatest live bands of all time.
Listen to Cream: BBC Sessions right now.
'Sunshine Of Your Love'
As one of Cream's best-known cuts, 'Sunshine Of Your Love' was a staple of their live sets and a regular among the best Cream live performances. Even as the band embraced the growing psychedelic scene, wordsmith Peter Brown managed to imbue the song with a kind of everyday poetry, thanks to the opening lines, "It's getting near dawn/And lights close their tired eyes." That said, the real slept-on part of this song is the drums.
Ginger Baker holds down the beat on the one and does not waver one bit. Straight pocket perfection on this 1967 recording from Aeolian Hall in London. In the documentary Beware Of Mr Baker, Baker explains how the original riff that Jack Bruce composed was much faster and had a jazzier flavour, and that he told Jack to fall back and slow it down. If this is true, god bless Mr Baker.
That opening riff still essentially set the template for the heavy metal though it's important recognise how key the drums are to the track. While everyone focuses on the bass and guitar combo that form the backbone, Ginger Baker punctuates the very first note right off the bat. And right before the riff repeats, the fills he drops in are perfect.
'Outside Woman Blues'
The fact that 'Outside Woman Blues' doesn't get the props it truly deserves is one of the great travesties in rock history. Once again, drums set the tone. And speaking of tone, two words describe this track: "woman tone". For those of you who don't know what that is, here's a quick explanation without getting too much into guitar jargon. During this time, Slowhand had a signature sound from his Gibson SG. He achieved this by engaging the bridge pickup, turning the volume on his guitar all the way up and turning down the tone. Last step was engaging his wah-wah pedal and leaving it up. The result: a smooth, thick, and kind of fuzzy tone known as "woman tone". Featuring one of the best Clapton solos of all time, if you listen to this and don't think that he was an absolute savage, you can't be helped.
'SWLABR'
The BBC performance of 'She Was Like A Bearded Rainbow' (or 'SWLABR') takes some creative liberties with the lyrics, but doesn't mess around when it comes to the music. Both Jack Bruce and Peter Brown swear hallucinogenic aids were not involved in writing the song; either way, it's one of Cream's trippier tracks. Everyone loves to talk about Robert Plant and Freddie Mercury as the greatest rock singers, but on 'SWLABR' and other Cream cuts, Jack Bruce proves that he belongs right beside them.
'Steppin' Out'
A lot of people associate 'Steppin' Out with the "The Beano album" that Clapton did with John Mayall And The Bluesbreakers right before hooking up with Jack Bruce and Ginger Baker. If you've never heard that track, you're arguably missing out on Clapton at the height of his powers. But this version is nothing to sneeze at, either. 'Steppin' Out' captures the essence of the best Cream live performances: three guys on stage pushing each other to go harder and harder, it doesn't get any better. The solos here are ferocious, but at this point, that's just what you should expect.
'NSU'
Just like 'SWLABR', 'NSU' wastes no time turning it up. The drums immediately make you bob your head and Jack Bruce comes in singing softly. And just when you're getting comfortable, BANG, the heat gets turned up. Recorded live in 1967 at the BBC Playhouse Theatre, London, this live cut is straight heat from jump.
'Crossroads'
On 'Crossroads', Cream took Robert Johnson's 'Cross Road Blues' and made it into one of their own. The song as a whole is a heat-seeking missile, but that second solo… Clapton typically gets the shine from this, but the truth is all three of them go into beast mode once Clapton starts up. Try listening to it three times and focus on an individual band member each time. 'Crossroads' is the perfect example of why Cream were the definitive power trio.
The 2LP coloured vinyl edition of Cream: BBC Sessions can be bought here.
Listen to the best of Cream on Apple Music and Spotify.
Format:
UK English