Hyperpop: The Internet's Loudest, Most Exciting Music Genre
Born on the internet, hyperpop artists are throwing the rules out the window to create something new and exciting.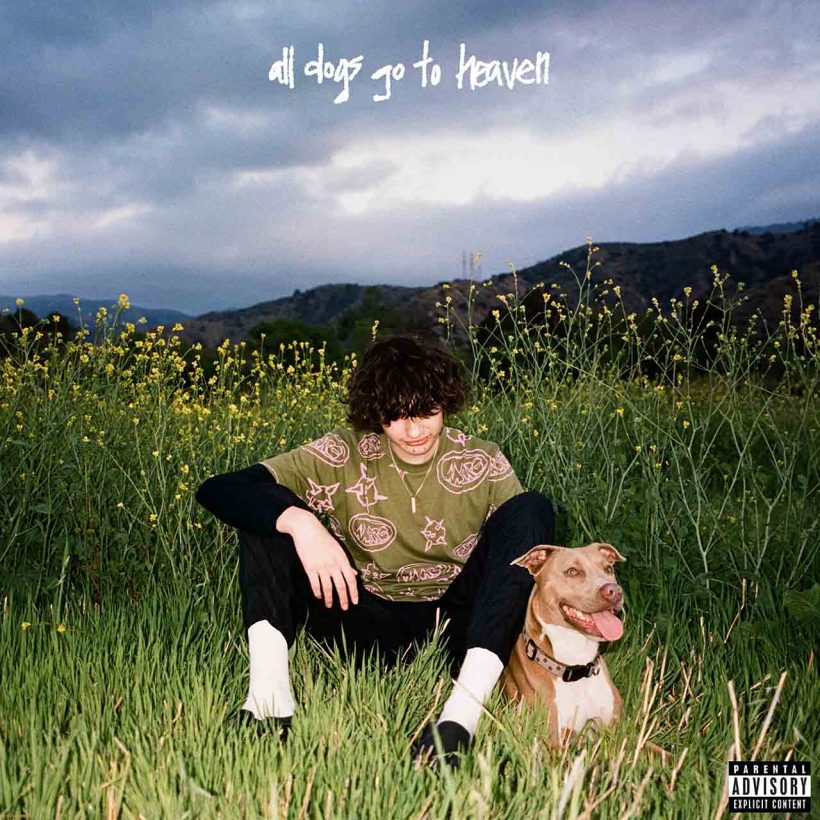 Of all the genres that have emerged in the internet age, few are more actively online than hyperpop, digicore, and all of the subgenres that have emerged out of the movement. But what is hyperpop and what are its artists doing? That's a difficult question to answer. To put it simply, hyperpop is a meta-commentary on pop music, accentuating the things we all associate with the genre (catchy hooks, repeatable melodies) but exaggerated to an almost surreal degree. While the genre has accelerated and has begun mingling with more mainstream strands of popular music, the maximalist style originated in the mid-2010s with a number of musicians who had an uncanny ability to blend avant-garde electronic experiments with melodies and harmonies that would stay in your head for days.
100 Gecs are popularly (and rightfully so) referred to as pioneers of hyperpop, but the genre was bubbling in the early 2010s before they exploded onto the indie scene with 1000 gecs in 2019. The experimental pop record found the duo of Laura Les and Dylan Brady diving into the production crevices of rap, pop, R&B, electronic music and more, then distilling it into a perfectly chaotic blend of all these styles. Imagine a blended smoothie of Lil Baby, Dua Lipa, Girl Talk, Disclosure, and Aphex Twin, and you may land somewhere close to where 100 Gecs landed with their debut.
But before they helped create this new landscape, artists like the late, great Sophie and the mid-2010s discography of A. G. Cook's PC Music collective, along with dubstep experimenters like Rustie and Hudson Mohawke, helped nudge other forms of music towards what is now known as hyperpop. Cook's PC Music is more collective than label, with tons of collaborations between artists on the roster and a bevy of aliases to keep the focus on the music. A number of artists on PC Music are LGBTQIA+, which helped offer a scene for kids who previously couldn't find communities to relate to. As The Independent put it, "It's impossible to fully understand hyperpop without considering its Extremely Online context and its significance among LGBTQ+ youth."
Also important: Spotify editor Lizzy Szabo's hyperpop playlist. As The New York Times reported in 2020, the all-encompassing platform created a way of thinking about this music that somehow brought together the likes of Charli XCX, Dorian Electra, Soundcloud rap such as Lil Peep, pop punk, chiptune, trance, blackwinterwells, and more. By lumping all these seemingly disparate artists and genres together, it became a place for fans to rally around, and a way for the music industry to understand the hyperpop scene.
A new generation of hyperpop artists have looked to make this scene an open, inclusive community. It's no surprise, given the amount of trans and non-binary folks involved in its beginnings. But new stars in the genre, many of whom are featured in the article below, make inclusiveness and active alliances with marginalized communities a core tenet of their work. The sound has exploded outside of the country, too, with Nylon pointing out that Spanish stars like, "Rakky Ripper, eurosanto, PUTOCHINOMARICÓN and Autotune Angel are some of the biggest names in the scene creating their own sugar rush blend of fizzed-up hyperpop that's striking the perfect balance between escapism and nostalgia."
That balance between reverie and a look at the past has been upended by a number of artists looking squarely towards the future and deciding what that will sound like. For those not deep on hyperpop social media, Discord, or the emerging Spotify playlists that haven't reached critical mass, here are seven artists changing the game of hyperpop, and, as a result, the future of music.
ericdoa
ericdoa is an unassuming 19-year-old kid from Connecticut who became an online superstar thanks to his brilliant distillation of hip-hop, pop, and emo. On singles like 2021's Euphoria soundtrack track "sad4whattt," and a track from 2022, "fool4love," eric makes his subject matter abundantly clear, with lyrics about broken hearts and relationships that never were. eric is on the more aggressive side of hyperpop, trading in synths and drum machines for screaming guitars and soaring melodies. eric blends the earnestness of emo with the face-punch of punk, creating a new blend of genres that has helped create a microgenre that is equal parts My Chemical Romance and Grimes.
sad4whattt (From "Euphoria" An HBO Original Series)
dltzk
In an interview with The FADER, the extremely online hyperpop, digicore wunderkind dltzk laid out his favorite music, and the variety of artists makes sense when you listen to zk's brilliant blend of pop, emo, and electronica. There's Skrillex, Porter Robinson, Kill The Noise, Shawn Wasabi, and Virtual Riot., as well as a variety of video game influences like Pokemon and Undertale. Perhaps more revealing, though, are the final two influences they note, "Bangarang" by Skrillex and Because The Internet by Childish Gambino. In dltzk's music, he likes to blend the rise and fall catharsis of EDM with the heady, referential nature Childish Gambino liked to play with on Because… In the hands of zk, all these inspirations coalesce into a new style of hyperpop no one else is making.
glaive
Florida teen Ash Gutierrez, who performs under the name glaive, first popped off after posting a bunch of hyperpop songs to SoundCloud during the beginning of the COVID-19 pandemic. He quickly amassed a loyal and rabid following, which only grew larger after releasing the EP All Dogs Go to Heaven in 2021 via Interscope. glaive has been known to shy away from the hyperpop label, but it's hard to hear the music he makes, the way he blends bass-heavy pop, electronic, and hip-hop into a delightful smorgasbord, and see it fitting into any other world – even as he expands it.
glaive - i wanna slam my head against the wall (official video)
quinn
quinn, who just recently turned old enough to get a driver's license, is the great what-if of hyperpop. In 2020, quinn became the new, mysterious face of hyperpop thanks to their brilliant, awe-inspiring debut album, drive-by lullabies. quinn first blew up on SoundCloud and YouTube, and released music under pseudonyms like "p4rkr," "cat mother" and "osquinn." But just a few months later, quinn deleted all hyperpop songs off the internet, and began making ambient music and music for video games that don't exist. They grew disenchanted with the genre, and the scene around it, but during their peak, few were making more exciting music.
Bladee
Swedish rapper Bladee began releasing projects in 2016, before hyperpop really exploded, but he has found himself grouped in with the new generation of artists in the genre thanks to his penchant for Auto-Tuned vocals, eccentric synth lines, and electronic instrumentation. He's a member of the Drain Gang collective, which also includes his frequent collaborator Ecco2k, who is a singer, designer, model, and director. Bladee makes music in the vein of many American rappers, but lends it a cold, electronic European sensibility that tips his scales closer to hyperpop than any other rappers in his sphere.
midwxst
midwxst, who hails from Indiana, is on the rapping end of hyperpop, leaning more towards hip-hop and R&B while playing with electronic flourishes and emotional, energetic vocals. Born in Columbia, South Carolina, midwxst began recording in GarageBand which gave his music a lo-fi, DIY style. He was introduced to music by his parents. His mom listened to TLC, Aaliyah, Mariah Carey, Beyoncé, Destiny's Child, while his dad rocked with Pharrell, N.E.R.D, the Neptunes. He discovered J. Cole, Lil Wayne, and Nas, and eventually used this wide swath of rap and R&B artists to help inform his unique style of hyperpop-leaning hip-hop.
midwxst - riddle (Official Video)
aldn
aldn grew up in Reston, Virginia, and emerged seemingly overnight to become an internet sensation. aldn racked up the co-signs quickly, collaborating with other hyperpop stars like Glaive and Midwxst. aldn found a wide audience with his 2021 album, Greenhouse, which became an instant classic in hyperpop circles, due to his unique approach to vocals and willingness to blur the lines of what, exactly, hyperpop can be. As the genre continues to develop in the coming years, aldn is surely an artist pushing the sound into new territories.