If You Like Neil Young… You'll Love Ryan Adams
They're both unpredictable, overwhelmingly prolific, and sometimes wilfully obtuse: if you like Neil Young… you'll love Ryan Adams.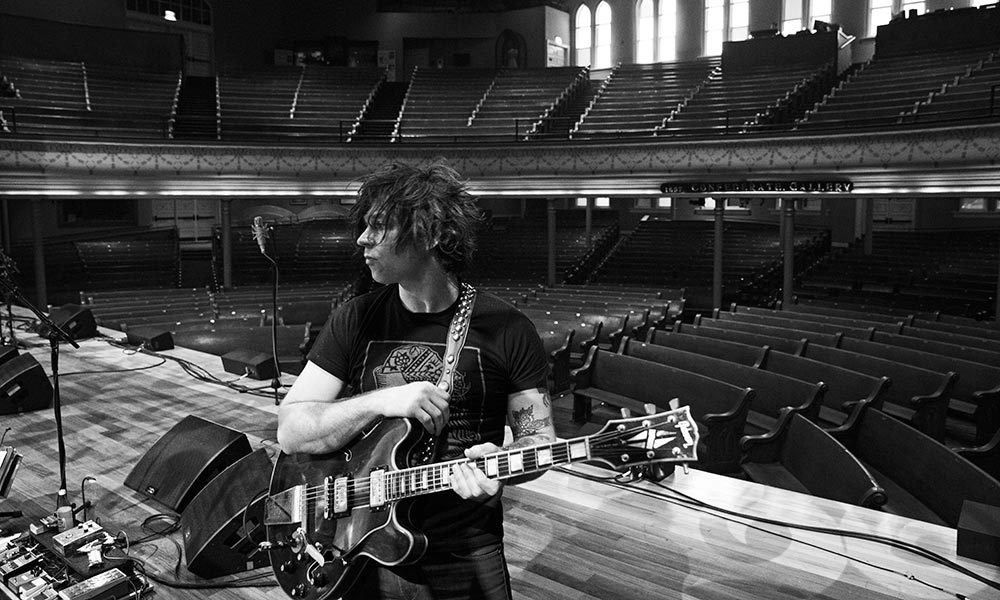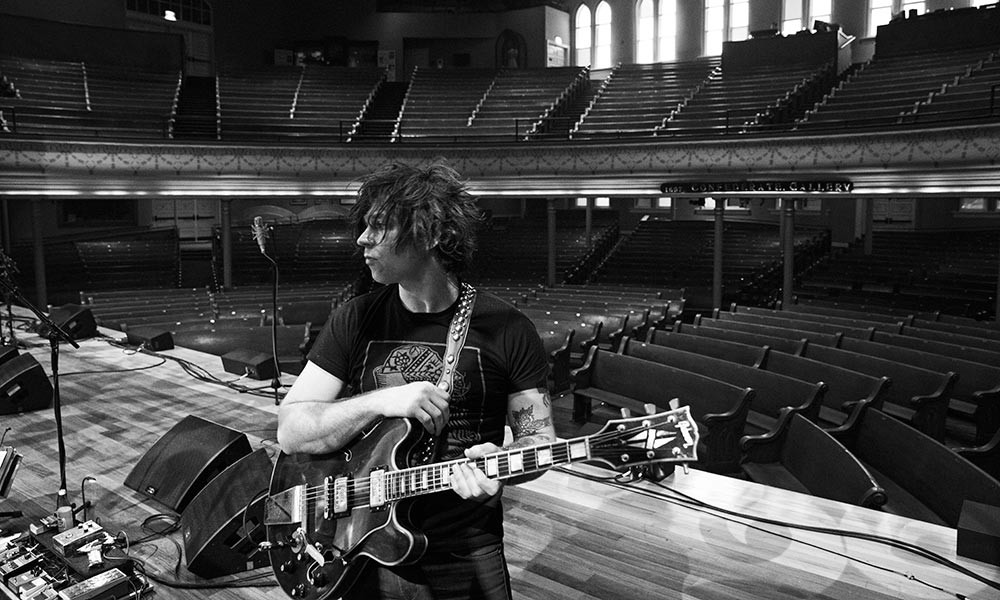 Unpredictable, overwhelmingly prolific, and sometimes wilfully obtuse… In a career that spans six decades, Neil Young has embodied all of these qualities. And yet they also more than suffice as descriptors for Ryan Adams. Born on 5 November 1974, he has released 16 studio albums in pretty much as many years, including the triple threat of Cold Roses, Jacksonville City Nights and 29 in 2005 alone. A 15LP live box set adds to that tally, as do countless unreleased projects, a ream of non-album singles, and several side projects that have seen him traverse an increasingly wide-ranging palette, from straight-up country to hardcore punk, oddball hip-hop (as the short-lived, online-only alter ego DJ Reggie), 80s stadium bombast and heartland rock.
Basically: all the good stuff that keeps a legion of fans guessing.
Though both Adams and Young are known for their fiercely independent streaks, they also came to prominence playing with zeitgeist-grabbing groups of their time. Buffalo Springfield captured the public's attention with their 1967 single 'For What It's Worth', which spoke to the counter-culture even as it obliquely criticised the hippie dream. Exactly 30 years later, in 1997, Whiskeytown released their second album, Stranger's Almanac, a masterpiece which made the band – and, by extension, main songwriter Adams – alt.country heroes at a time when the genre was on the rise.
But both talents were too big for the outfits that launched them. Inevitably, the groups split, leaving fans wanting more.
Which is exactly what they got – overwhelmingly so. Though most people think of both artists as introspective singer-songwriters behind classic the likes of After The Gold Rush (Young) and Heartbreaker (Adams), both have gleefully confounded their fans' expectations – to the point where the expectation is now very much to be confounded.
Refusing to be pigeonholed, Young formed on-again, off-again backing band Crazy Horse, whose ragged garage rock sound blasted the eardrums on Everybody Knows This Is Nowhere, released in May 1969, just four months after his solo debut. Adams, too, has surrounded himself with bands whose coruscating live shows have pushed the limits of PA systems, including, in the 00s, The Cardinals, and, more recently, The Shining.
Both Young and Adams have made light of their public image as morose singer-songwriters on stage, with the former sometimes introducing his hit 1972 single 'Heart Of Gold' as one for "the sad bastards", and Adams regularly making light of his catalogue of break-up songs to "rock your face off" to. In reality, Adams is also a life-long heavy metal fan, as likely to be talking up Danzig as he is The Smiths.
Yet both have hit artistic highs while mired in personal lows. Devastated by the death of original Crazy Horse guitarist Danny Whitten, Young plunged into nihilism and came up with two classics, On The Beach and Tonight's The Night, released in 1974 and '75, respectively. Adams was similarly despairing on his 2004 album, Love Is Hell, but when he first presented it to his then record label, Lost Highway, he was told it wouldn't sell, so the album was split across two separate EPs. When it finally saw the light of day as a complete record, Love Is Hell revealed that Adams' songwriting and mastery of the recording studio had both hit new heights.
From here on in, all bets were off. Both have recorded faithful, Nashville-indebted country albums (Adams: Jacksonville City Nights; Young: Old Ways, Harvest Moon), and also veered off into truly unexpected territory. When Adams released the "sci-fi metal concept album" Orion on his own label, Pax-Am, in 2010, there were echoes of Young's sudden embrace of synth-pop with 1982's Trans: startling about-turns that were nevertheless utterly in keeping with an creative drive that demands constant reinvention.
But the similarities don't stop with their artistic inclinations. Neil Young has long been obsessed with old American cars, and even written an entire book devoted to them. Adams, too, has a passion for vintage hardware, though his fixation on classic pinball machines is more befitting someone of his generation. He lovingly collects them – and even tours with his own Metallica-themed pinball machine built into a flight case and ready to be unleashed at any moment.
And as Neil Young has his Broken Arrow Ranch, hidden away in the sticks, on the outskirts of Redwood City, California, Adams has his Pax-Am Studios – home of his boutique label, Pax Americana Recording Company – situated on leafy North Cherokee Avenue, Los Angeles. Both are artistic havens for their owners: places where they can plug in anytime and capture what happens in the moment.
It's at Pax-Am where Adams has most recently taken his songcraft to a new level, co-producing his own outings and also manning the boards for other artists, including Jenny Lewis (The Voyager, 2014) and Fall Out Boy (their 2013 EP, Pax-Am Days). Though Adams returned to New York, scene of previous high-water marks, to record his latest album, The Prisoner, with Don Was, the album has a sonic clarity to it which suggests that Adams has absorbed as much as possible from his time behind the desk. Two decades into his career, he's become more than a songwriter: he's also a sonic sculptor, and the array of styles displayed on Prisoner is testament to that.
So yes, if you like Neil Young, then you'll love Ryan Adams… Sentiments old Shakey himself would likely endorse.
Prisoner can be bought here. 
Follow the Ryan Adams: The Complete Studio Collection playlist for more essential Ryan Adams.
Format:
UK English