'Infinity On High': How Fall Out Boy Rose Above The Alt.Rock Competition
Bending genres and storming the charts, 'Infinity On High' shot Fall Out Boy into the stratosphere. They've yet to come down.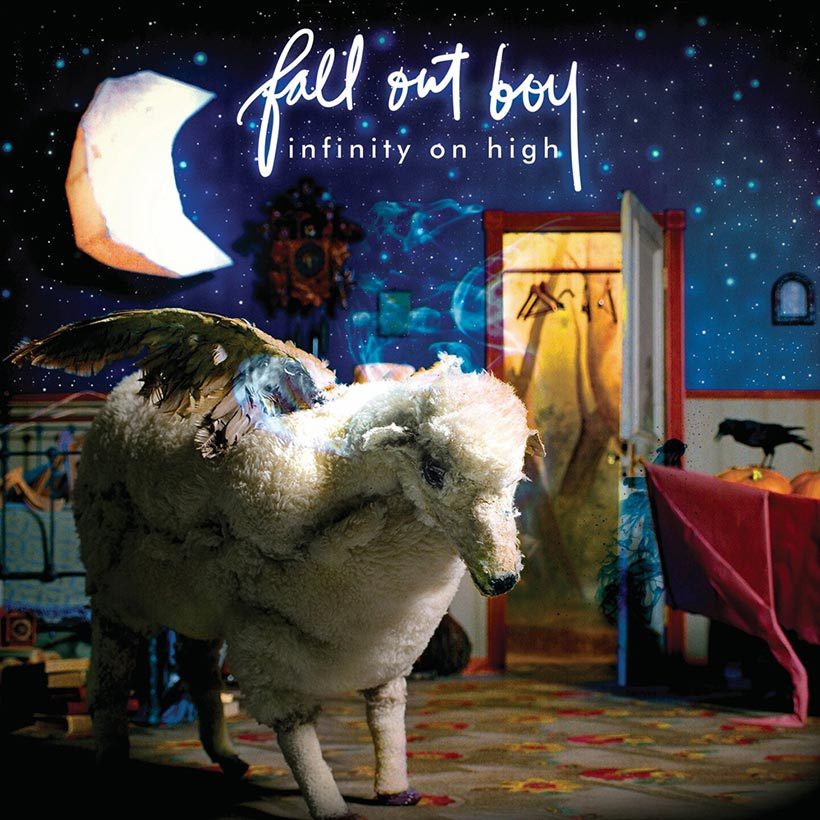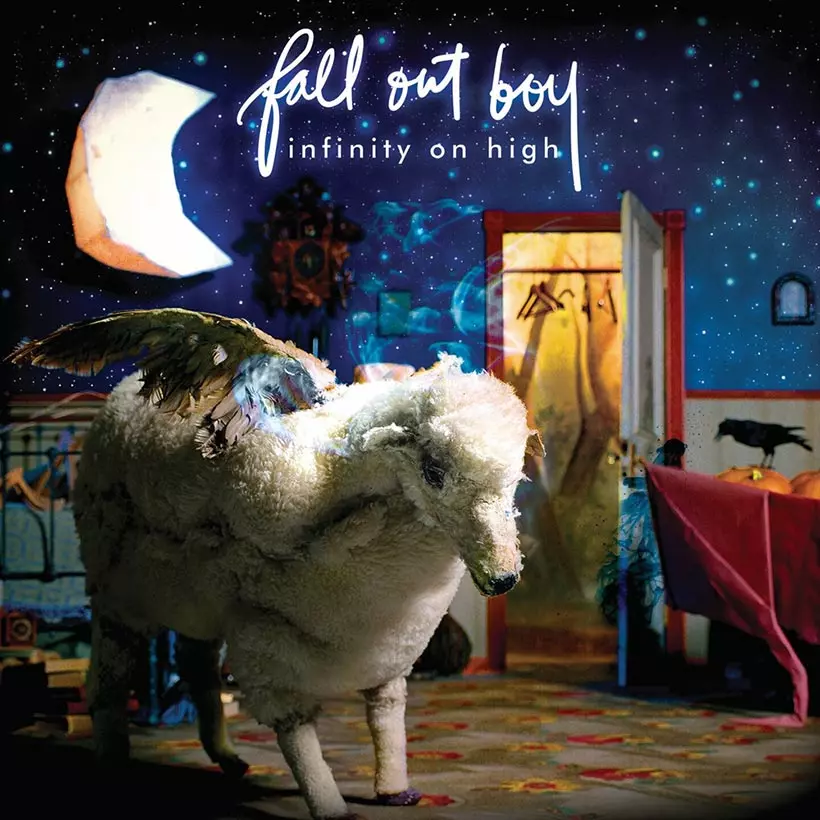 Fall Out Boy made a rapid transition to the mainstream when their second album, From Under The Cork Tree, debuted at No.9 on the Billboard 200 in May 2005. Yet the band held their heads and while … Cork Tree won them Grammy nominations and an MTV Music Video Award, creating their third album, Infinity On High, remained their primary focus during 2006.
Listen to Infinity On High on Apple Music and Spotify.
Despite their relentless touring schedule, the young Chicagoan alt.rockers constantly worked up fresh material and their graft bore fruit. Indeed, they assembled an impressive stack of new tracks which they arranged with … Cork Tree producer Neal Avron during six weeks of intensive rehearsals prior to album sessions in LA during the summer of 2006.
"We're definitely writing all the time," the band's bassist and primary lyricist, Pete Wentz, confirmed for VH1 during this period. "That's part of what's been wrong with the rock industry – bands go away and disappear off the face of the planet. That's not going to be for Fall Out Boy!"
A confident band
Guitarist/vocalist Patrick Stump also revealed the band could handle the pressure of following up the double-platinum-selling From Under The Cork Tree in a Gibson Guitars interview. "The second you worry about other peoples' expectations, you can expect failure," he said. "Not that we don't have big hopes for this album – we want our fans to love it more than anything. But you can't sit around second-guessing everything – you make sterile music that way."
Accordingly, Fall Out Boy were brimming with confidence when they entered the studio. Three months later, when they emerged with Infinity On High, they were clutching an impressively diverse record which also harbored several high-profile collaborations. The adrenalized opening cut, "Thriller," included a spoken-word introduction from iconic rapper Jay Z, while the lush, cinematic pop of "Thnks Fr Th Mmrs" was overseen by Grammy-winning producer Babyface, and Panic! At The Disco's Ryan Ross added an expressive guitar solo to the strutting, "Rebel Rebel"-esque "The Take Over, The Breaks Over."
Infinity On High was trailed by the crunching punk-pop nugget "The Carpal Tunnel Of Love," but its second single represented another significant stylistic departure. "This Ain't A Scene, It's An Arms Race" reflected the band's collective love of 70s funk and disco, though the song's quintessentially anthemic chorus further supplemented its radio-friendly appeal and it shot to No.2 on the Billboard Hot 100 in January 2007. Boosted by a promotional video starring Kim Kardashian, the swift follow-up, "Thnks Fr Th Mmrs," also charted highly in the US, where it peaked at No.11 in March 2007.
A shamelessly melodic record
Sandwiched between the two single releases, Infinity On High was released on February 6, 2007, shot to No.1 on the Billboard chart, and continued to bolster the band's international reputation. Indeed, the Illinois boys' steadily rising profile also guided the album to the top of the UK Top 40 and into the Top 5 in Australia, where Infinity On High eventually went double-platinum. For the most part, the critics were bowled over, too, with Billboard dubbing it "a shamelessly melodic, wild and powerful pop record" and Entertainment Weekly commending Fall Out Boy for "their sense of swing" in incorporating R&B influences into their pop-punk sound.
As for the band, they were especially gratified that fans and press alike had picked up on Infinity On High's eclectic spread of material.
"Bending genres is very exciting to me," Patrick Stump revealed. "I think we're at a time like the [late] 70s, where New Wave bands like Blondie incorporated disco into their music, messing up peoples' minds… If Fall Out Boy can be a genre-defying band, then so be it. That's what we're aiming for!"