'Closing Time': The Story Behind Semisonic's Hit
Semisonic's signature hit has a hidden double meaning. We break down the story behind the song.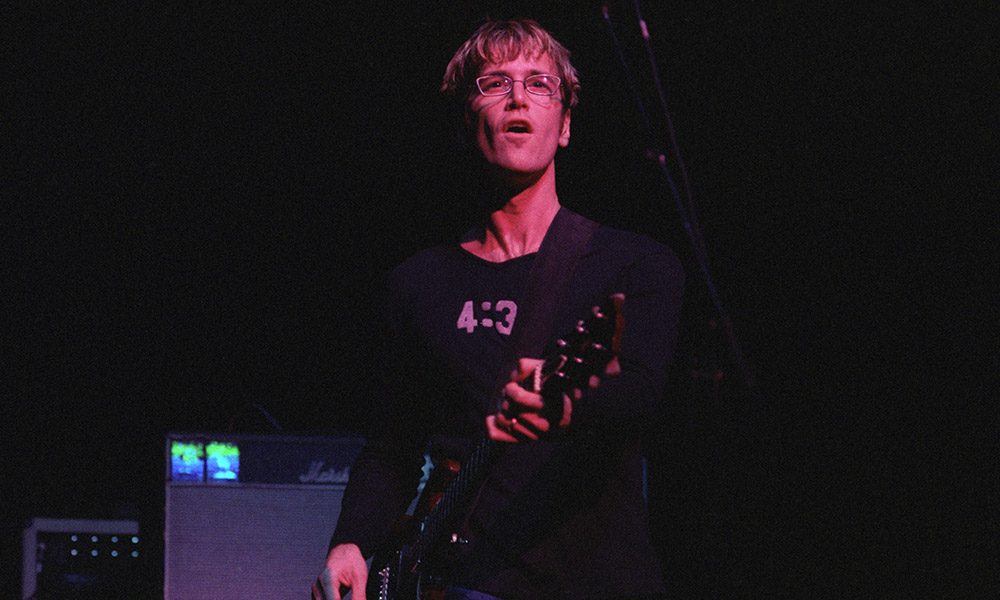 Alternative rock crested in the 90s, and Semisonic was part of the wave. Formed in Minneapolis, MN in 1995, the band consists of lead vocalist and guitarist Dan Wilson, bassist John Munson, and drummer Jacob Slichter. Semisonic released its debut album Great Divide in 1996, but the band's mainstream breakthrough occurred with the release of 1998's Feeling Strangely Fine.
Recorded in their hometown, the second album includes singles like the melodic power-pop "Singing In My Sleep," "Secret Smile" (which appeared in popular teen TV series Charmed and Dawson's Creek), and "Never You Mind," which was featured in the 1999 film Never Been Kissed. Yet the album's success is attributed to its lead single, "Closing Time."
Semisonic - Closing Time (Official Music Video)
"Closing Time" begins as an inconspicuous ballad, with Wilson's modest vocals pouring over a tinkling guitar riff. Soon, the drums come crashing down on the singalong-ready chorus: "I know who I want to take me home!"
The song grew out of a much-needed change to the band's setlists. "We had always ended with a song called 'If I Run,' and I really liked it a lot. John and Jake were always impatient with ending the show with the same song. So I set out to write a new closer for the set, and I just thought, 'Oh, closing time,'" Wilson told American Songwriter in 2019. "Because all the bars that I would frequent in Minneapolis, they would yell out 'closing time.' There was one bar where a guy always would scream really loud, 'You don't have to go home, but you can't stay here,' and I guess that always stuck in my mind.
If taken at face value, "Closing Time" is indeed a "last call" anthem, but Wilson intended for a double meaning: "It's just, 'Okay, you've got to go out into the light, make your way home, or wherever you're going to be.' Partway into the writing of the song, I realized it was also about being born. My wife and I were expecting our first kid very soon after I wrote that song. I had birth on the brain, I was struck by what a funny pun it was to be bounced from the womb."
The catchiness and sincerity of "Closing Time" caught mainstream attention, topping Billboard's Alternative Songs chart and earning a Grammy nomination for Best Rock Song. The single also became a pop-culture staple, popping up everywhere from The Office to The Simpsons. It was even mockingly covered by Justin Timberlake in 2011's Friends with Benefits when co-star Mila Kunis asked him to sing a Third Eye Blind song post-coitus.
Listen to "Closing Time" on Apple Music or Spotify.
Following the success of "Closing Time" and the Platinum-selling Feeling Strangely Fine, Semisonic released its third album All About Chemistry in 2001 and re-released Feeling Strangely Fine on vinyl to commemorate its 20th anniversary in 2018. Throughout the band's long hiatus, Wilson worked on his solo career, collaborating with famed producer Rick Rubin for his 2007 debut Free Life. He followed up with 2014's Love Without Fear and 2017's covers album Re-Covered.
Wilson also became a songwriter and scored Grammy wins in the process. In 2006, he took home Song of the Year for the Chicks' Top 5 single "Not Ready to Make Nice." He also won Album of the Year as one of the contributors of Adele's 2011 album 21 (he co-wrote the chart-topping "Someone Like You"). And in 2020, Semisonic reunited for the You're Not Alone EP, marking their first set of new music in nearly two decades.
Semisonic's "Closing Time" appeared on 1999's Now That's What I Call Music! 2, alongside other 90s classics like New Radicals' "You Get What You Give" and Fatboy Slim's "Praise You." Looking for more stories behind music's biggest hits? Check out the Now! That's What I Call Music page.