'Band Of Gypsys': How Jimi Hendrix Shaped The Course Of 70s Rock – And Beyond
Recorded while in search of a new direction, Jimi Hendrix's 'Band Of Gypsys' album has had a lasting impact on rock, funk, R&B, and hip-hop.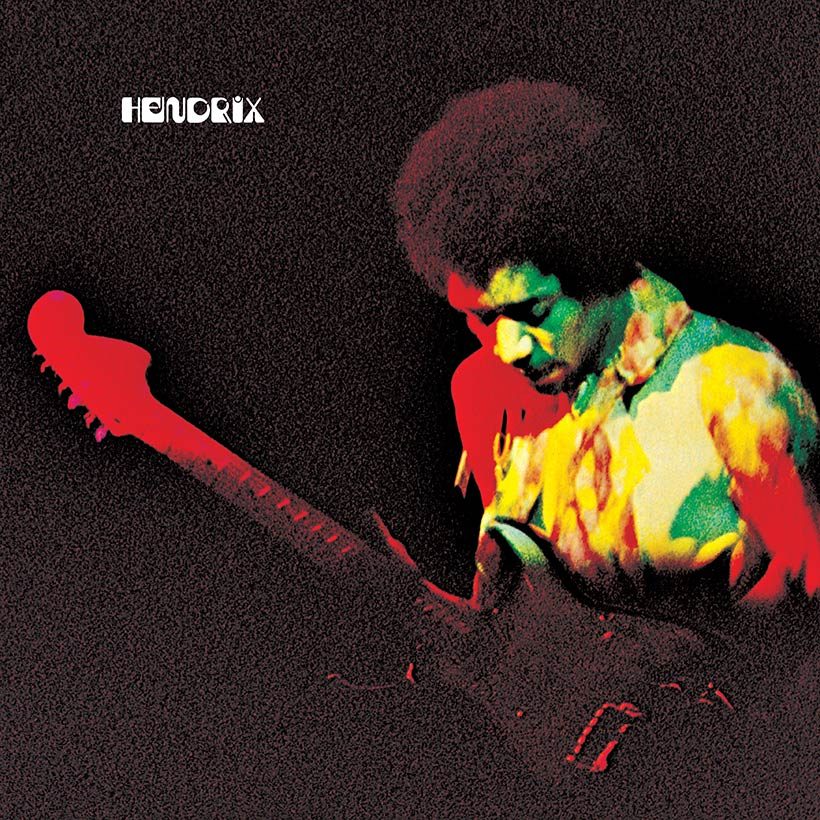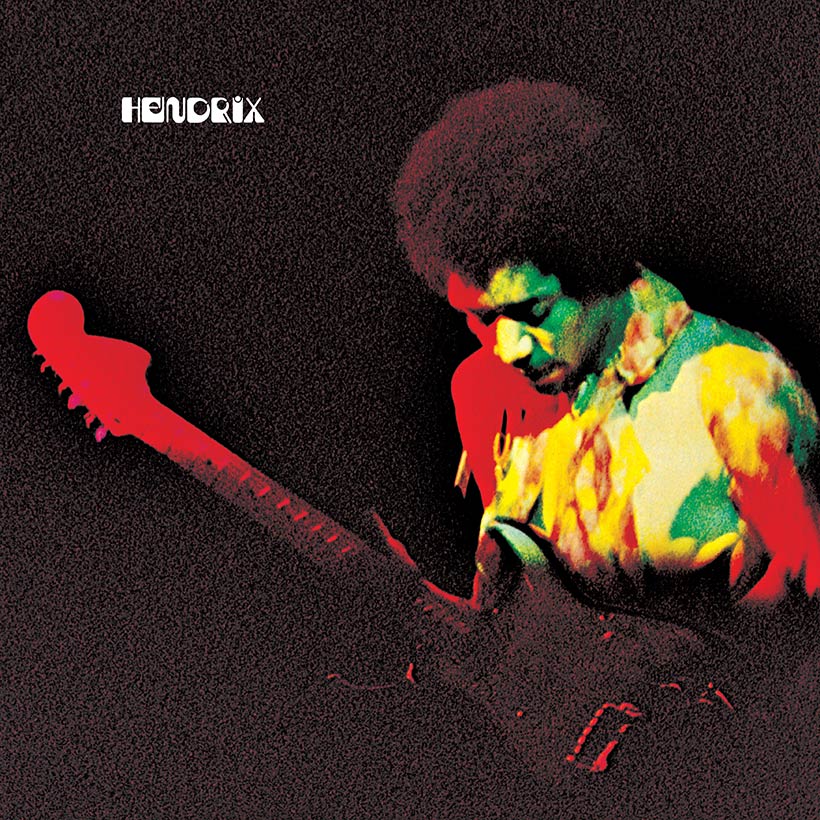 Decades since it was released, Jimi Hendrix's Band Of Gypsys is recognized as one of rock's truly stellar live albums. A Top 10 success in both the US and UK, it went gold within two months of its original release, on March 25, 1970, and, as Classic Rock more recently put it, the album still defines "the sonic possibilities of the electric guitar."
However, while Band Of Gypsys sold strongly, and its pioneering fusion of blues, funk, and hard rock is now widely acclaimed, the record was conceived during an especially turbulent period in Hendrix's career. As the guitarist's sister Janie said in 2019, the record represented "the celebration of a cathartic event in Jimi's life."
Listen to Band Of Gypsys on Apple Music and Spotify.
A new musical identity
The Band Of Gypsys story began in the summer of 1969, after Hendrix's initial trio of albums with The Jimi Hendrix Experience – Are You Experienced, Axis: Bold As Love, and Electric Ladyland – had established him as a musical visionary and an international superstar. At this stage, Hendrix seemingly had the world at his feet, yet when the Experience split, in June 1969, he immediately threw his energies into collaborating with different musicians and forging a new musical identity.
Hendrix initially holed up in upstate New York where he began working on new songs with his old US army buddies, bassist Billy Cox and guitarist Larry Lee. These informal sessions led to Hendrix performing his famous headline slot at August 1969's Woodstock Festival with an extended line-up featuring Cox and Lee, alongside two percussionists and returning Experience drummer, Mitch Mitchell.
"Let's help our friend in need"
With the new line-up failing to gel post-Woodstock, Hendrix moved to New York City and started again. Sequestered in the studio, he began working on new songs with Billy Cox and drummer Buddy Miles, another longtime friend renowned for his work with The Electric Flag and Buddy Miles Express. All three musicians enjoyed the informal rehearsal sessions and realized that the new music they were making could help Hendrix out of a hole he'd inadvertently dug for himself when he signed a $1 deal with US label PPX Industries in 1965.
"There had been a lawsuit against Jimi and the only way out of that was to give them something," Billy Cox explained in 2019. "Jimi came to me and explained what happened, so we decided to give them a live album. At that time, Mitch was in England, but Buddy would frequent the studios with us and he decided the same thing – let's help our friend in need. Ultimately we became the Band Of Gypsys."
The litigation relating to Hendrix's PPX deal had resulted in a 1968 settlement requiring him to deliver an album of original songs to Capitol Records for distribution. Yet, while this meant the Band Of Gypsys project was conceived to fulfill a contractual obligation, the remarkable music Hendrix, Cox, and Miles prepared for it during extensive rehearsals would ensure the record was anything but pedestrian.
"The most brilliant, emotional display of electric guitar playing"
With Wally Heider's mobile studio on hand to capture the results, Hendrix and his team premiered their remarkable new music across two nights ( December 31, 1969, and January 1, 1970) at promoter Bill Graham's Fillmore East venue. The trio performed two sets on both nights, and while these landmark gigs have since gone down in history, they polarized opinion at the time. Though Hendrix performed a smattering of his hits ("Purple Haze," "Hey Joe," "Foxy Lady" and "Stone Free"), fans expecting a full-on New Year's party were surprised to discover their hero placing the emphasis firmly on new material.
During February 1970, Hendrix and studio engineer Eddie Kramer edited and mixed the Band Of Gypsys album from the live tapes, with the final tracklist featuring six of the new songs they performed during their two-night Fillmore stand. Alongside two Buddy Miles-penned numbers, "Changes" and the largely improvised "We Gotta Live Together," Hendrix's "Power Of Soul" and the compelling "Message To Love" found funk and R&B influences blending seamlessly with the guitarist's customary blues-rock sound. All four songs contained moments of magic, but it was the two extended numbers making up Band Of Gypsys' first half that sounded especially revolutionary.
Culled from the first show on January 1, the sinewy, nine-minute "Who Knows" rode a slinky funk groove built upon what author Ricky Vincent later referred to as "a never-heard-before amalgam of punishing guitar riffs over crisp rhythm and blues grooves." Indeed, the song's genre-straddling approach arguably devised the future-shaping template that George Clinton's Parliament-Funkadelic outfit would later draw upon to define the sound of 70s funk.
If "Who Knows" wasn't seismic enough, it was followed by Band Of Gypsys' tour-de-force. An otherworldly blues- and psychedelia-streaked hymnal to the injustices going down in both Vietnam and the African-American-populated ghettoes back home in the US, the remarkable 12-minute "Machine Gun" found Hendrix deploying his full arsenal of effects pedals over Cox and Miles' ominous rhythmic backdrop. His performance moved Bill Graham to describe it as "the most brilliant, emotional display of virtuoso electric guitar playing I have ever heard."
"A lasting impact on rock, funk, R&B, and hip-hop"
When Band Of Gypsys was released, reviewers agreed that Hendrix had again upped the ante for rock – and for himself. "This album is Hendrix the musician," Rolling Stone declared. "With just bass and drum support he is able to transfuse and transfix on the strength of his guitar work alone." Contemporary reviews have continued to lavish praise on the album, with Classic Rock suggesting that "no testimonial can do justice to Hendrix's revelatory fretwork."
As it turned out, the Band Of Gypsys outfit finished almost as soon as they began. Hendrix called time on the trio early in 1970 and realigned the Experience with Billy Cox and Mitch Mitchell for the final months of his career. Their album's visionary sounds, however, continue to resonate. Artists as diverse as Chic's Nile Rodgers, rapper Ice-T, and Guns N' Roses' Slash cite it as an enduring influence, while even the most cursory listen to its still-futuristic sonic palette bears out Hendrix biographer John McDermott's claim that "it's difficult to accurately measure the lasting impact Band Of Gypsys has made on rock, funk, R&B, and hip-hop."
To celebrate Band Of Gypsys' 50th anniversary, the album was reissued on 180g vinyl.