Joe Budden's Debut LP Was a First Glimpse of His Sensitive Side
Joe Budden's 2003 Def Jam debut is an astoundingly unfiltered look into one man's ego.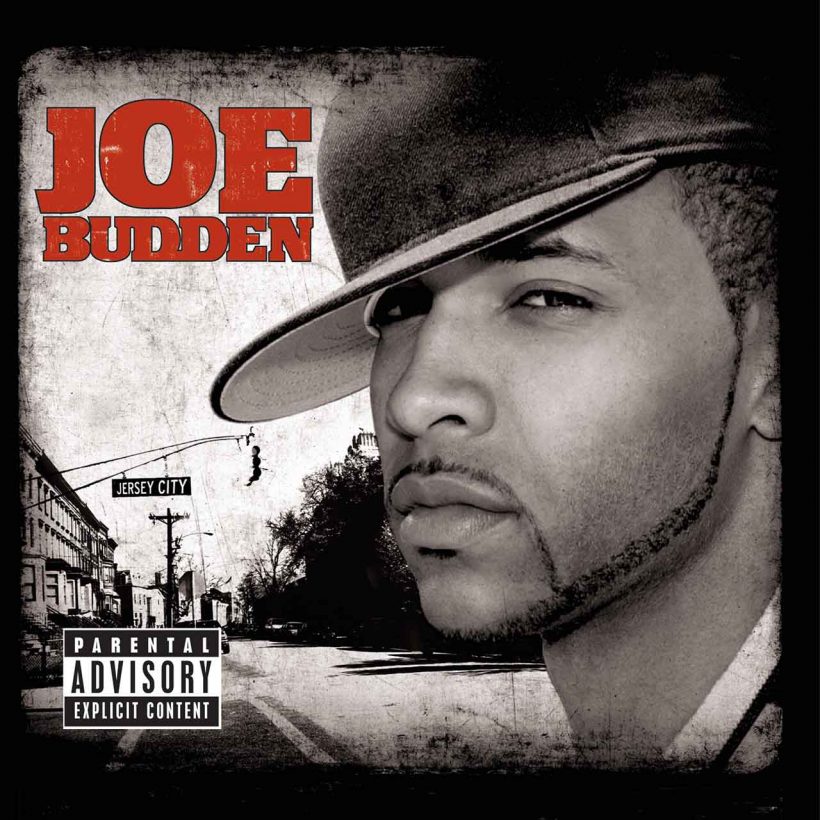 Joe Budden is listed as a "former rapper" on his Wikipedia page, which – like much involved with Budden's musical career – is more complicated than that designation lets on. After 14 years of sporadic and oft-delayed solo records, Budden stated that he was retired late last year (just a few months before he also left his post co-hosting the Everyday Struggle show following an on-camera altercation between him, his fellow co-hosts, and Migos).
He never formally departed the rap supergroup Slaughterhouse, but in August of last year he claimed that the group's long-in-the-works third album was "the new Detox" and "you're not getting it" – which was swiftly denied by Slaughterhouse member Royce Da 5'9: "Sometimes, you may have one member that wants to do it sooner than another member, and that causes a little bit of an issue… But that's just passion."
Joe Budden has certainly never lacked passion. Between his endlessly quotable (for better or worse) statements on Everyday Struggle and The Joe Budden Podcast, appearances on Love & Hip-Hop: New York, and his myriad rap feuds (including, most notably, the attempted swipes at Drake and Meek Mill on the 2016 loosie "Making a Murderer Part I"), we now have an entire generation of rap listeners who have grown up aware of Budden's presence as anything other than a rapper who once attempted to release studio albums regularly.
"Attempted to" is an operative phrase there, and it further alludes to his complicated legacy as a recording artist: attempting to piece together a career chronology through his mixtapes, non-albums, and the occasional proper release or two resembles Charlie Kelly trying to figure out where all the mail goes. Say what you will about Budden's notoriously mercurial temper, but there's good reason why being a mouthpiece on a show called "Everyday Struggle" fit his personality uncannily well.
Much of Budden's solo output (and a good deal of his contributions to Slaughterhouse contributions, to boot) was colored by the stain of resentment that his dealings with the music industry left on him, so in a sense his 2003 self-titled debut is perhaps the purest and most untainted statement from the man himself, a snapshot of Budden as an artist looking to make his mark on the rap game.
But revisiting Joe Budden today also reveals a curious and endearing truth about his personality: it's not abnormal for even the newest of rappers to come out swinging, but it's surprising that the proverbial chip on his shoulder has been there since day one. "The streets coded me, made me a better pedigree / Now things are complicated like Avril Lavigne said it be," he exults over the Dipset-bombast of the album's intro; over the low-slung strings of "Walk With Me," he plainly states, "Ever since I got signed I don't know what's real anymore." Few in the world of mid-00s major label rap wore a level of success with such complicated disdain for what got them there.
Joe Budden - Pump It Up (Official Music Video)
Budden has never been a man of few words, and so it goes with Joe Budden. Even amidst the more common fare of party tracks and slowed-down romantically-tinged cuts, this is an astoundingly unfiltered look into one man's ego, and taken in one fell swoop it can be a bit overwhelming; one song is titled "10 Mins.," and you can probably guess how long it is from the title alone.) But there's also a level of vulnerability that was somewhat rare in this era of NYC big-deal hip-hop. You might laugh at the prospect of a Joe Budden song called "Calm Down," but it's clearly no joke as he details struggles with drug addiction and mental illness over a punchy backbeat and sad-sounding keys. And even amidst the tough-guy chest-puffing splayed across "10 Mins.," Budden rhapsodizes about missing his father and dismissing the mere notion of halfway houses in a brutal and somewhat sad couplet: "That's not the right path for a Budden / Cuz we're addicts, addicts can't do half of nothin'."
There's pain and persistence documented throughout Joe Budden – but remember, this is a hip-hop record from 2003, a time in which major rap releases resisted possessing (or worse, being swallowed up by) one singular overcast mood. There are some party tracks, and if you're a certain age, you heard them plenty on the radio, in the waning days of MTV's videos-heavy rotation, and elsewhere – and they stand out both by virtue of what surrounds them on the album and as purely pleasurable singles. Most of Joe Budden's production was handled by Budden's longtime cohort Dub-B (a.k.a. Whiteboy), but the record's two big singles were laced with lovely bombast by the one and only Just Blaze: the percolating, vaguely house-y, and Busta Rhymes-guesting "Fire (Yes, Yes Y'all)" and the gigantic-sounding "Pump It Up."
There's a reason why the latter was featured on 2 Fast 2 Furious: Blaze's beat sounds like 10 cars crashing at the same time, Budden's half-melodic choral hook dripping laconically over its surroundings. "The game is bad, playa – ain't it bad playa?" Budden states during the third verse, sounding for just a second like he's about to slip back into the moodiness that defines both Joe Budden the album and Joe Budden the man – but then he pivots, just a little: "Don't worry, Joey'll change it back, playa." The optimism, however possibly misplaced, is nice.
Editor's note: This article was originally published in 2018.
Format:
UK English