Lana Del Rey Sings With Stevie Nicks And Other Surprises On 'Lust For Life'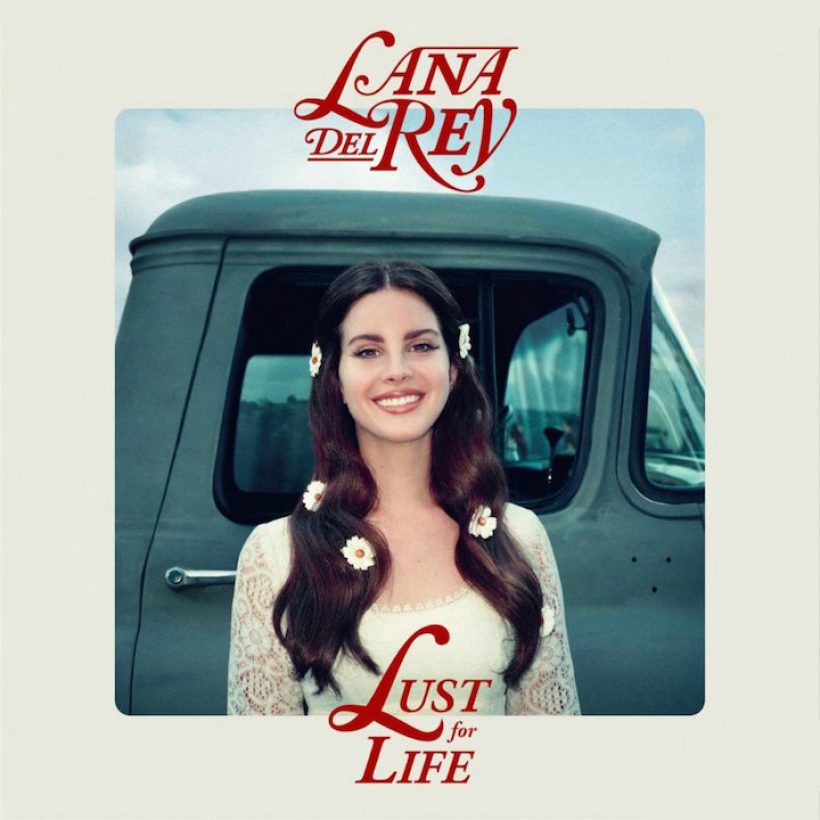 Don't call her a sullen girl. The neo-crooner Lana Del Rey recently launched her fourth studio album, Lust For Life on 21 July, shedding the ennui-laced themes of her last two releases and facing the future.
This summer has marked a slew of female-driven pop releases, with Katy Perry coining her music "purposeful pop" joined by new music from Lorde, Halsey and now the queen of summertime sadness, Lana Del Rey.
While not mired in nostalgia, Del Rey's Lust For Life continues the balancing act of viewing retro-references through the prism of modern day tribulations. Her signature languid delivery remains the same, but the album also has Del Rey trying out lots of new ideas, from studio production to lyrical themes and collaborations.
Playing With Production
This isn't the first time Del Rey has employed more hip-hop based percussion, but the majority of her past body of work has been dominated by sweeping strings that encapsulate the high drama of her music. Working with frequent Drake producer Boi-1da, Lust For Life leans heavily on trap percussion and synthesizers, most notably on the prophetic 'Coachella – Woodstock On My Mind' and the feature-heavy, 'Summer Bummer'.
Lust for Life is certainly the most sonically diverse of Del Rey's releases, and has her tapping into her folk and jazz roots, with tender piano ballads and some acoustic guitar numbers. The retro references and doo-wop melodies are still there, but the whole album is underpinned by a persistent mid-tempo beat and melancholic streak, despite her wide grin on the cover. She even skirts the Radiohead sound on 'When The World Was At War We Kept Dancing' with such a familiar acoustic melody you half expect her to break out into "cause I'm a creep".
Creative Collaborations
Del Rey has made a career out of cultivating a very specific aesthetic and sound and one that doesn't easily lead to frequent collaborations. She's lent her unmistakeable vocals to other artists (most notablly The Weeknd) but Lust For Life marks the first time she's invited others to be featured prominently on her own tracks. Producer and co-writer Rick Nowels (who has worked on all of Del Rey's previous releases) was savvy enough to bring on his frequent collaborator and another singer who can spin songs about boy troubles into pure poetry, Stevie Nicks.
Del Rey had previously never sung with another female and bringing along the Fleetwood Mac singer on 'Beautiful People Beautiful Problems' proved to be kismet. Except this time, it's Nicks singing about her blue-collar romance and carrying most of the melody while both of their lower registers create one unified, haunting harmony.
Given the peace and love vibe to the album and its neo-hippie cover, it's fitting that Del Rey teamed up with the progeny of a Beatle for her wistful, folk ballad, 'Tomorrow Never Came'. With Sean Ono Lennon as a co-writer and playing all the instruments, the song falls right in step with its muse, featuring Beatles-esque chord changes and even Lennon singing very much in the style of his father.
A tale of unrequited love, the track is rife with references, from Elton John's 'Tiny Dancer' to Bob Dylan's 'Lay Lady Lay' and even a direct callout to Lennon's parents. The dreamy number perfectly encapsulates the hazy, summer vibe of the album and embraces a more psychedelic sound.
For the other features, Del Rey turned to artists she previously had worked with, including the R&B star, The Weeknd and rapper A$AP Rocky. Her and Rocky appeared on a few technically unreleased/leaked tracks before and he played the JFK to her Jackie in the video for 'National Anthem'. On both 'Summer Bummer' and 'Groupie Love', A$AP provides the bad boy archetype that used to populate much of Del Rey's songs and gives an edge to an otherwise melancholic instrumental track turned trap.
From Object To Observer
For a singer whose songs and music videos relish all things Americana, Del Rey has been staunchly apolitical for most of her career since releasing her breakout single 'Video Games' in 2011. Instead she's opted for fatalistic love, fame, Hollywood, drugs and "getting high by the beach', which everyone was game for. But in this current toxic political landscape, even Del Rey found it hard to stand by the sidelines anymore, telling a BBC DJ, "I started out thinking that the whole record was gonna have sort of a '50s/'60s feeling with some kind of Shangri-Las influences, but as the climate kept on getting more heated politically, I found lyrically everything was just directed toward that".
On one hand she ponders, "Is it the end of an America?" on 'When the World Was At War We Kept Dancing' and on the other she sings, "God Bless America – And All The Beautiful Women In it'. Both sentiments are sincere, but there is a bit of a winking as she sings "God Bless America', followed by two gunshots. She even evokes Sam Cooke, singing "a change gonna come", towards the end of the album on 'Change'. On the standout track, 'Coachella – Woodstock In My Mind', she worries for all the latter-day flower children swaying in the desert while "tensions were rising over country lines".
While Lust For Life offers a steady progressive step in Del Rey's cannon, her current fans will find pleasure her usual odes to the transformative (and seductive) power of love in her stylized ballads, 'Love' and the title track 'Lust For Life'. She may have a smile on her face and roses in her hair, but she's still Lana.
Lust For Life is out now and available as a CD box set and limited edition clear vinyl. Explore our dedicated Lana Del Rey Artist Page and follow the Lana Del Rey Best Of playlist.
Format:
UK English