'Look Out!' All Eyes On Stanley Turrentine's Remarkable Debut Album
'Look Out!' was a remarkable record that introduced the tenor saxophonist's distinctive style and sound.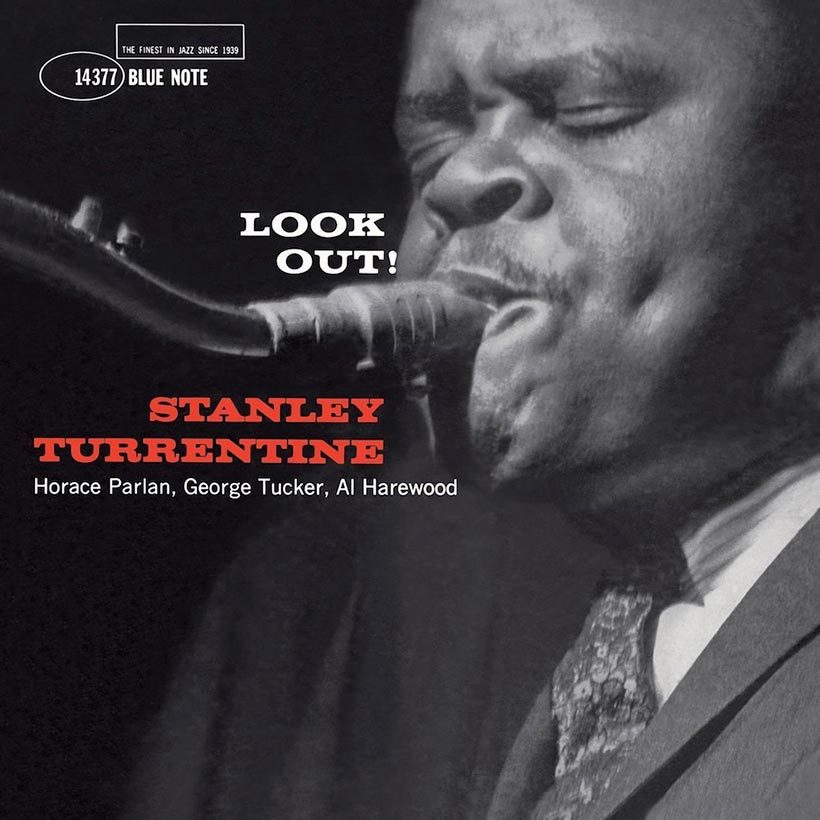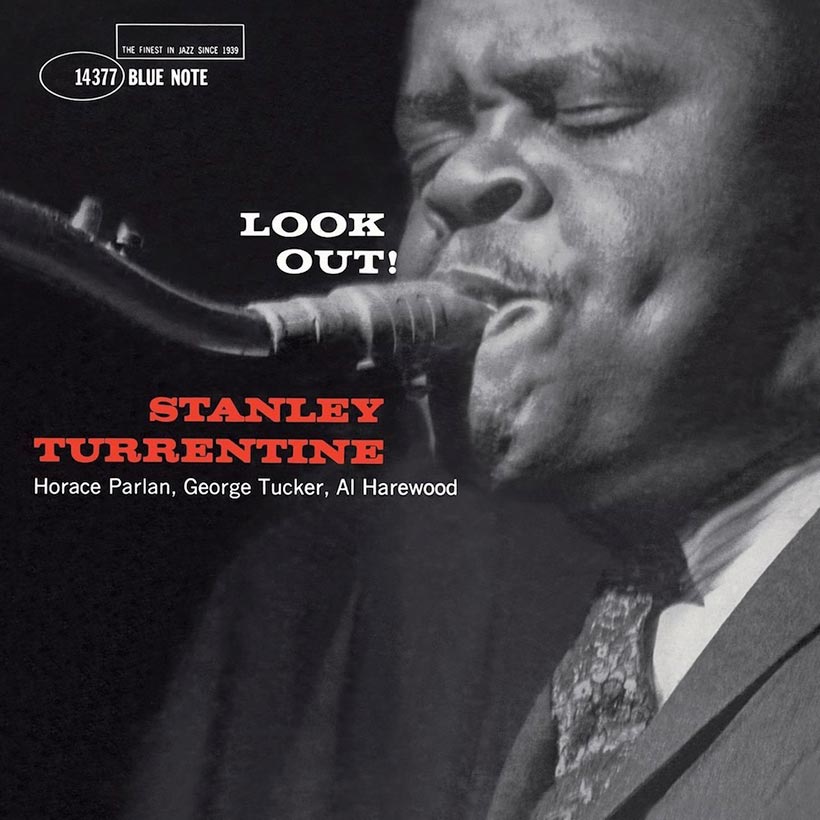 With his husky, unequivocally masculine, blues-infused tone, Stanley Turrentine belongs to an elite group of saxophonists who developed a distinctive sound that can easily be identified after hearing just two or three notes. In an interview from 1974, the Pittsburgh-born tenor player revealed that his father instilled in him at an early age the need to develop his own voice. "When I was younger, my lesson for the day would be one note," he remembered. "My father would say, 'Stand in the corner and play a note.'" Though this disciplined and laborious approach initially mystified the young Stanley, he realized the value in his father's advice. "There's so many ways you can hit one note," he later said. "There's a way you attack the note, the way you breathe, how much air you put into the horn, the vibrato." Turrentine developed his approach across a string of albums for Blue Note Records, beginning with his 1960 debut for the label, Look Out!.
The session
In terms of his sound, Turrentine was already his own man when he entered audio engineer Rudy Van Gelder's New Jersey studio on Saturday, June 18, 1960, to record his first album as a leader for Blue Note Records. His only previous recording experience had been as part of drummer Max Roach's group in 1959 (he'd also recorded with Roach's wife, Abbey Lincoln), but a year later, having impressed Blue Note's co-founder, producer Alfred Lion, he showed that he was ready to put his sideman days behind him at the age of 26.
For the session, Turrentine brought in pianist Horace Parlan, who, like the saxophonist, was also from Pittsburgh and had recorded his debut album for Blue Note earlier in the year; bassist George Tucker, who'd played on Eric Dolphy's debut album a couple of months prior to the session; and drummer Al Harewood, whose credits included Kai Winding & JJ Johnson, and Benny Golson. Despite being relatively young men, they were also seasoned musicians whose experience was reflected in the ease with which they blended on Look Out!.
The album
Three of the LP's six cuts were written by Turrentine, the first being the opening title track: a loose-limbed, toe-tapping groove in a soul jazz mode. Turrentine's sax is relaxed and conversational in tone, its sinuous, flowing melodic phrases imbued with a meld of blues and gospel cadences. Parlan takes the second solo; his tone is light and percussive even when he plays chunky block chords. Meanwhile, underneath, the groove cooked up by Tucker and Harewood simmers like a succulent soul stew.
The slow romantic ballad "Journey Into Melody" (originally a syrupy 50s TV theme penned by Canadian composer Robert Farnon and played by his orchestra) allows Turrentine to show sensitivity and a lyrical aspect to his playing. It's the perfect after-hours chill-out groove.
A brief flourish from Al Harewood's drums opens "Return Engagement," a Horace Parlan tune that, despite its hard-swinging groove – propelled by George Tucker's speed-walking bass – is very light on its feet. In spite of its gruffness, Turrentine's saxophone is almost airy in its suppleness. Near the end, the group "trade fours" (alternate four-bar passages) with drummer Harewood.
The album's killer cut is the Turrentine-written "Little Sheri," which opened side two of the original vinyl (an edited version was also released as a single). It's a midtempo cut with an infectious chorus welded to an irresistible groove.
By contrast, the faster "Tiny Capers" – a song written by 50s hard bop trumpeter Clifford Brown – is a fluid vehicle for Turrentine's roving saxophone, which strikes a perfect equilibrium between technique and feeling. The saxophonist's composition "Minor Chant" is more meditative: a midtempo swinger highlighting the breathy, almost Ben Webster-like sonorities of Turrentine's distinctive tenor sax. Also noteworthy is an improvised passage by Tucker, which echoes Parlan's previous piano solo by quoting from the gospel number "Wade In The Water" (a few years before it was a pop hit for Ramsey Lewis). Taking us to church, it closes Look Out! on a satisfyingly euphoric note.
The legacy
With its eye-grabbing exclamation mark, the album title was intended as an invitation rather than a warning, alerting the jazz fan to something remarkable inside. Though Stanley Turrentine would go on to rack up almost 30 recording sessions for Blue Note in the 60s, before departing for new adventures elsewhere, Look Out! documents a significant moment in time – the first step in a prolific and storied recording career.