Louis Armstrong's Very Own Desert Island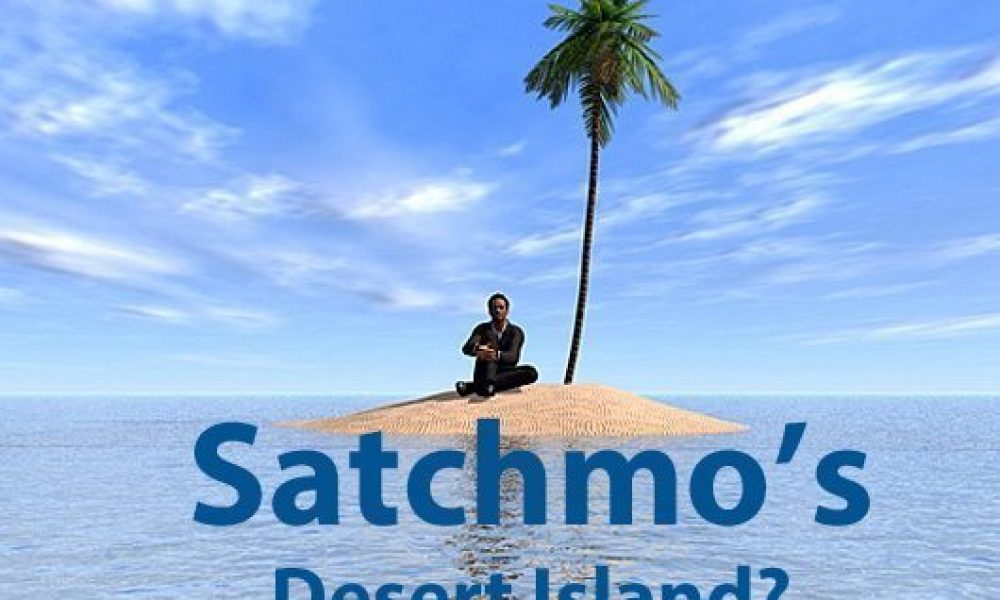 Thanks to Ricky Riccardi the archivist at The Louis Armstrong House Museum the BBC have been able to put up on line a long lost edition of their programme, Desert Island Discs featuring Satchmo. His appearance on the BBC show from 1968 was found in the archives of a US museum.
In the episode, Louis Armstrong picks four of his own songs and nominates his own version of 'Blueberry Hill' as his favourite track as well as his autobiography as his book choice. He takes his trumpet as a luxury item.
As Riccardi says, "Louis Armstrong's appearance on Desert Island Discs is the next best thing to hanging out with the legendary trumpeter. Armstrong's in a frisky, quick-witted mood throughout the broadcast, tells some of his favourite stories about his rough upbringing in New Orleans and spins some good music – namely because he chooses so much of his own. Unlike most musicians who can't stand listening to themselves, Armstrong loved his own music – can you blame him?"
The BBC's Desert Island Discs first broadcast 73 years ago and celebrated its 3,000th edition in November last year. As the current presenter, Kirsty Young said: "The Desert Island Discs archive is something of a broadcasting treasure trove, with castaways offering so many fascinating insights about their extraordinary lives, not to mention their often quirky disc choices, books and luxuries. Unearthing yet more recordings and adding them to our archive is great news not just for the much valued listeners we have now but for listeners of the future too."
Format:
UK English