'Motown: The Sound Of Young America' Reviewed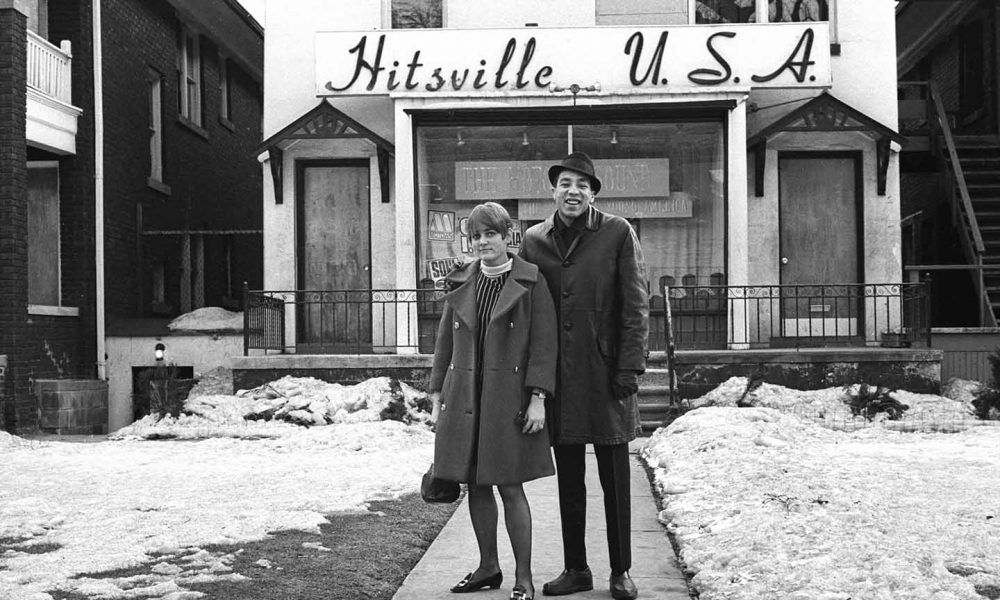 Rare is the book that's both full of glossy, high-quality photos, yet also offers an engrossing, in-depth read, but Motown: The Sound Of Young America, co-authored by Barney Ales and Adam White, is one such tome. You'd be tempted to call it a coffee-table book, if you weren't so busy picking it up to actually read it.
As Motown itself put it in an October 1969 Billboard ad, the label was Detroit's "other world famous assembly line", and Ales and White recount how it went from being a cottage industry run out of 2648 West Grand Boulevard to a becoming a global icon that branched out into filmmaking and helped set the pace for race relations in the 60s.
As Smokey Robinson recalls: "Music was really categorised in those [early] days. If you were a black artist, it was considered a black record. You could be singing 'Tiddlywinks' and it was still a black record." Motown changed that, however, its music entering the white mainstream and finding evangelical voices in the likes of The Beatles and Dusty Springfield. Though their overt excursion into white rock, the Rare Earth Records subsidiary, was a short-lived distraction, it also proved the strength of Motown's true vision: they'd drag the white rock world to them. The likes of The Temptations' 'Cloud Nine' spearheaded psychedelic soul and expanded the music's vocabulary in the late 60s, laying the groundwork for the consciousness-raising music of Marvin Gaye and Stevie Wonder in the early 70s; later that decade, the likes of David Bowie and Mick Jagger would be queueing up to be seen with the latter.
Ales and White are erudite guides with unparalleled knowledge: the former a 15-year employee of the label and long-time friend of Berry Gordy (and irresistibly billed as the founder's "indispensable right-hand man" whose role it was to "get the records played and the company paid"), the latter a Grammy nominee and former editor-in-chief of Billboard, who has lived and breathed Motown for decades. Their unprecedented access not only means that the label's major players – both on and off stage – get their say in the story, but that the Motown archives have been at the authors' full disposal: photos of Ales on tour with the stars jostle for your attention alongside shots of Four Tops rehearsing their stage act in the basement of the Apollo, and rare paraphernalia such as a record sleeve ad enticing fan club membership with promise of a Motown "fan bag" containing a mobile kit, "mind-bending" book cover (sans book), membership card and "action photos".
Lavish spreads are also given over to rare single labels and iconic LP sleeves, with sidelines focusing on Motown's expansion into filmmaking, or the way it hardened its image during Blaxploitation's early 70s heyday (while, of course, effortlessly releasing iconic soundtracks, among them Trouble Man, Hell Up In Harlem and Foxy Brown). By this point, the crossover was well on its way to becoming a take-over. As the authors note in the closing pages: "Stevie Wonder's desire, 40 years ago, to be contractually on a par with Bob Dylan, Elton John and Paul McCartney seems almost quaint by comparison to the stature of performers such as Jay-Z, Beyoncé and Rihanna…"
Indeed, the state-of-the-world singer-songwriters that once straddled the world appear to be in short supply these days, whereas self-made entrepreneurs cast in Berry Gordy's mould – Dr Dre and Jay-Z among them – now run the show. As Motown: The Sound Of Young America shows, they are the direct descendants of Gordy and his cadre. The Sound Of Young America's impact clearly still reverberates throughout the world.
Motown: The Sound Of Young America (£39.95, hardback, 400 pages), by Adam White and Barney Ales, is out now through Thames & Hudson
Format:
UK English