'Street Songs': How Rick James Took Things To A Whole Other Level
Setting Rick James on the road to success, 'Street Songs' reflected the conflicting duality at the heart of his punk funk aesthetic.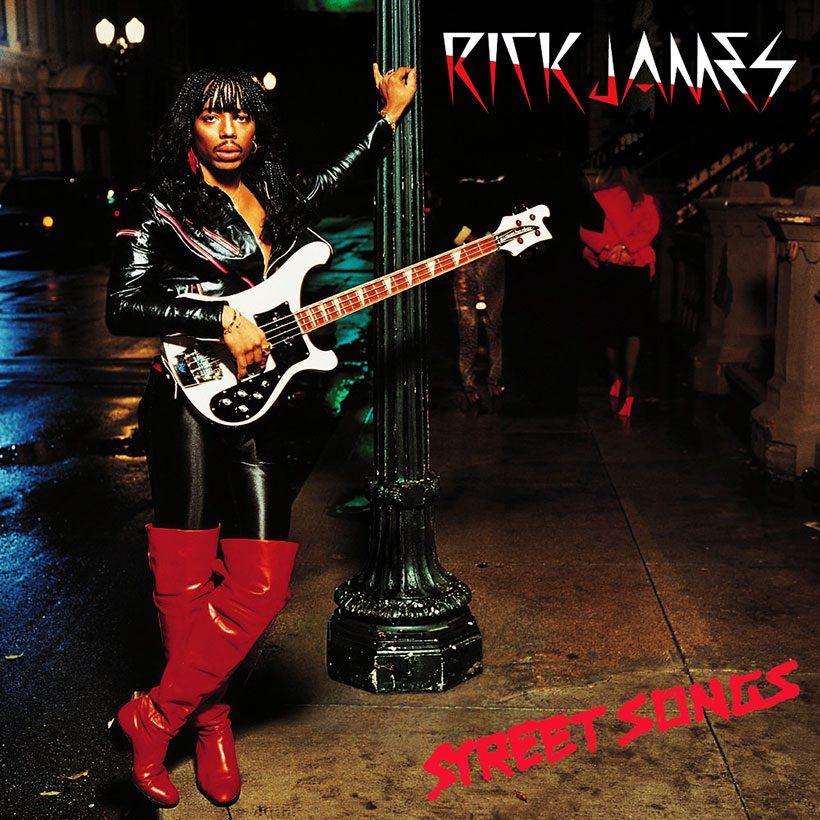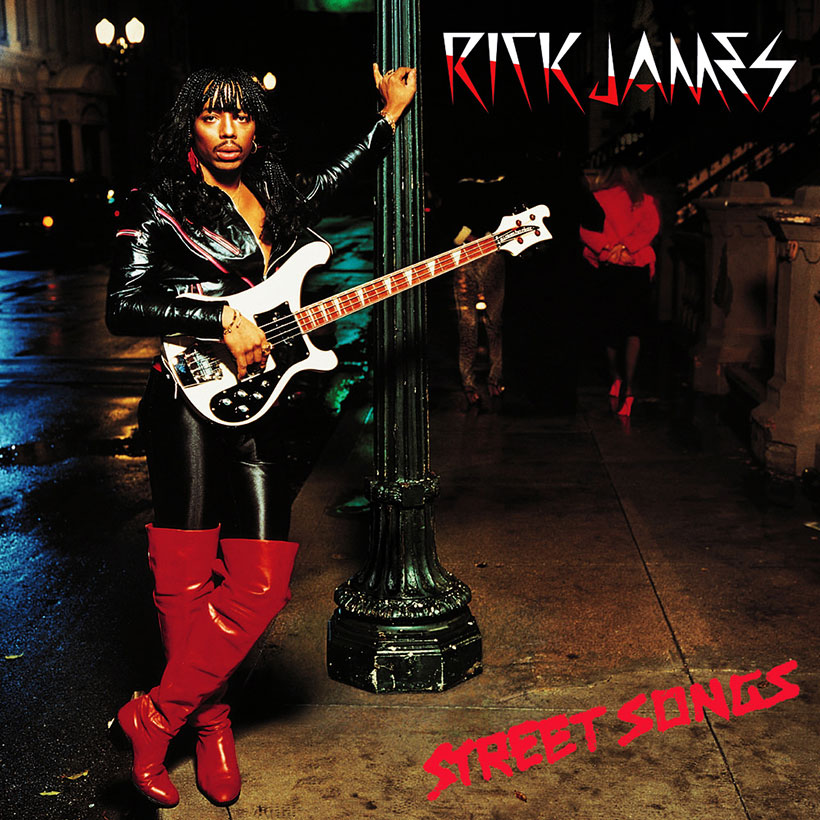 With his penchant for Jheri curls, black leather, and thigh-high boots, Rick James was undoubtedly one of soul and funk's most flamboyant figures. But no one was prepared for the juggernaut success of his fifth album, Street Songs.
Listen to Street Songs on Apple Music and Spotify.
Give it to me baby
James had already lit up the charts with his debut album, 1978's Come Get It!, which melded his brash, edgy, street personality with sizzling soul flavors and earthy disco-funk grooves. Released through Motown's Gordy imprint, it spawned the chart-topping R&B hit "You And I" and established James as one of R&B's hottest new stars. Three more albums followed in the wake of that explosive debut, but it was Street Songs that took things to a whole other level.
Released on April 7, 1981, the album's success was aided by the funkafied, infectious dance groove "Give It To Me Baby," a single which set the US R&B chart alight in March 1981, paving the way for Street Songs to top the US R&B albums chart in May.
While his previous album, Garden Of Love, had shown James' more sensitive side, the public seemingly preferred the brazen, upstart-like persona he unleashed on the self-produced Street Songs. Though "Give It To Me Baby" was the album's only No.1 single, arguably the most famous song on the eight-song set is "Super Freak," a quirky slice of sexed-up, electro-meets-pop-funk written by James with Alonzo Miller.
Featuring the mighty Motown vocal quintet The Temptations on background vocals, "Super Freak" reached No.3 in the US R&B singles chart (No.16 US pop) and was nominated for a 1982 Best Rock Male Vocal Performance Grammy, but lost out to Rick Springfield's "Jessie's Girl." It gained more exposure, however, after rapper MC Hammer filched the intro when he sampled it for his global smash, "U Can't Touch This," in 1990.
Rick James - Super Freak (Official Music Video)
Punk funk for life
The album's third and final single was "Ghetto Life," a funked-up floor-filler with an autobiographical theme driven by a staccato guitar riff. It reached No.38 in the US R&B singles chart in November 1981, though that didn't reflect the song's quality: its amalgam of street-savvy dance music and sleek sophistication epitomized a style that James once branded as "punk funk," and the song once again boasted The Temptations (James later featured on the legendary group's 1982 Motown hit, "Standing On The Top").
The rest of Street Songs was fleshed out with equally strong cuts. The epic old-school soul ballad "Fire And Desire" found James luxuriating in a romantic mood along with his protégé, Californian chanteuse Teena Marie (aka "Lady Tee"), who almost upstages her mentor with some stirring declamatory vocals at around the 3.40 mark. (Jazz fans will dig Donny Keider's mellow vibraphone-led passages near the song's fade.)
Earlier in the album, James had revealed his sensuality on the midtempo "Make Love To Me," a track whose syncopated bass-heavy groove is adorned by sublime orchestral charts. In sharp contrast, "Mr. Policeman" – a pull-no-punches criticism of police brutality – offers a chugging reggae-style vibe, with bright, punchy horns complementing James' strident vocals. The song is also notable for a cameo by Stevie Wonder on harmonica.
Rick James - Give It To Me Baby
Conflicting duality
For those that preferred Rick James riding an irresistible funk groove, "Call Me Up" (complete with phone-ringing sound effects, a catchy chorus, and jabbing brass) fitted the bill. Even more direct is "Below The Funk (Pass The J)," a relatively short, propulsive funk groove whose lyrics paint a vivid picture of James' formative years: "I was born in a city we call Buffalo/Zero degrees below is too damn cold and funky/Mama raised me on the numbers racket/With eight kids and no father."
Street Songs spent a staggering 78 weeks in the US R&B albums chart, occupying the No.1 spot for 20 weeks (it also made No.3 on the Billboard 200). Though James, who battled with drug problems and died in 2004, aged 56, would top the American R&B albums chart three years later with his seventh Motown album, Cold Blooded, Street Songs has sold over four million copies and remains his best-selling album. With its blend of tough urban dance music and achingly romantic slow jams, it reflected the seemingly conflicting duality at the heart of Rick James' "punk funk" aesthetic.