'Please Hammer Don't Hurt 'Em': When The World Clocked Hammer Time
A creative and commercial peak, MC Hammer's 'Please Hammer Don't Hurt 'Em' included 'U Can't Touch This' and introduced the world to 'Hammer Time.'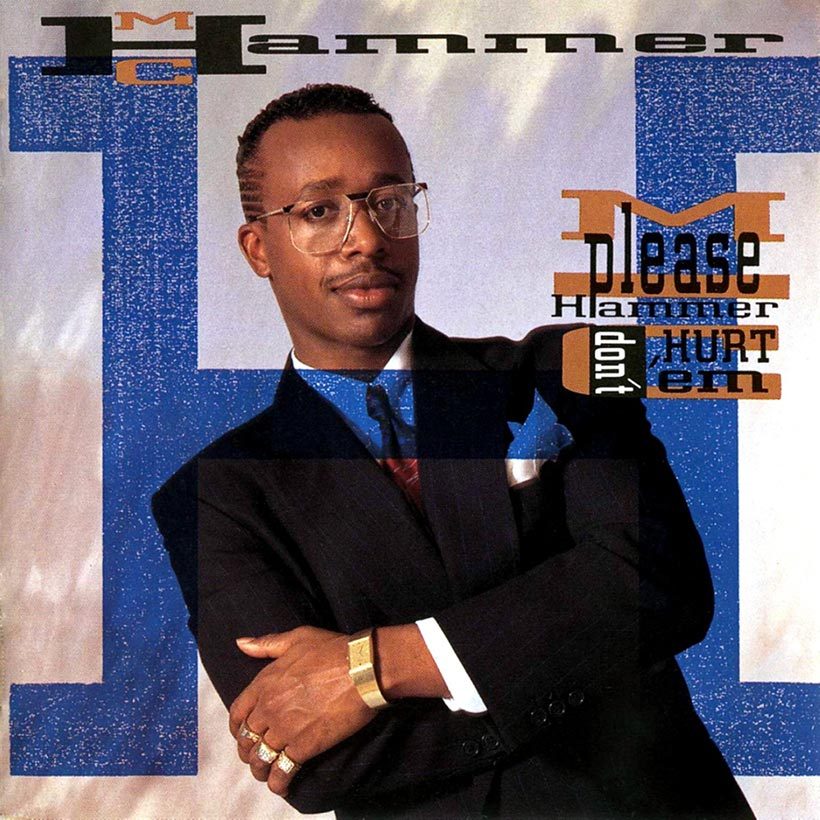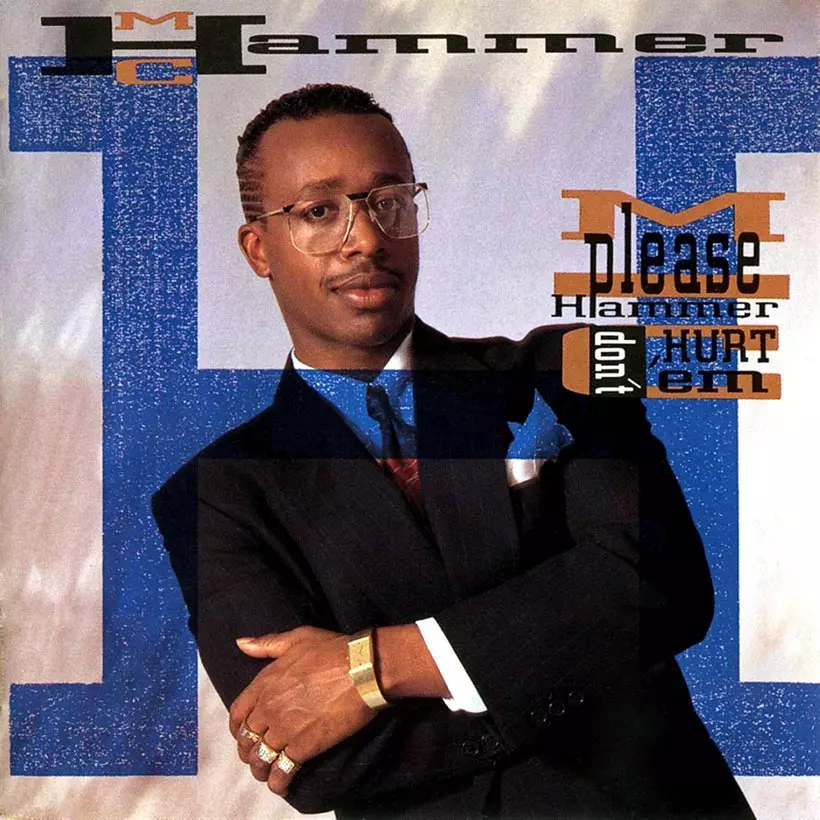 No one could escape the infectious hook line of MC Hammer's "U Can't Touch This" in the summer of 1990. A radio staple all over the world, the song, lifted from his third album, Please Hammer Don't Hurt 'Em, transformed the 27-year-old Oakland rapper (who was originally born Stanley Burrell) into a bona fide household name.
Riding on a sampled rhythm track filched from punk-funk maven Rick James' 1981 US hit "Super Freak," "U Can't Touch This" ascended to No.1 in a host of countries (including Australia, New Zealand, Sweden, Holland, Belgium, and Canada) and also grabbed pole position in the R&B charts of the rapper's native USA. A year later, the song scooped a brace of Grammy awards in the categories of Best R&B Song and Best Rap Solo Performance, confirming that it truly was "Hammer time."
Listen to Please Hammer Don't Hurt 'Em on Apple Music and Spotify.
Just four years earlier, MC Hammer – who had started out in music as a member of a Christian rap group, The Holy Ghost Boys, in the early 80s – was selling copies of his indie-released debut LP, Feel My Power, from the trunk of his car. But that situation didn't last for long. Hammer's career gained vital momentum when his music started getting radio airplay in his hometown. Then, after assembling a large dance troupe to help showcase him as a live act, he got signed by Capitol, who were swayed by Hammer's on-stage charisma, energy, and slick dance moves.
Aided by the funked-up single "Turn This Mutha Out," Hammer's Capitol debut LP, Let's Get It Started, spent two weeks in pole position in the US R&B albums chart in 1988, but, two years later, his third offering, Please Hammer Don't Hurt 'Em – fuelled by the success of "U Can't Touch This" – took him to another level and a larger audience. The phenomenal success of "U Can't Touch This" and its across-the-board popularity helped push the parent album to the top of the US R&B charts, where it stayed for an astonishing seven months. Perhaps more importantly, it was the first-ever rap album to top the US pop charts, and helped pave the way for hip-hop's dominance in the 90s.
Three decades after its release, on February 12, 1990, Please Hammer Don't Hurt 'Em remains the jewel in Hammer's crown. Undoubtedly, the perennially popular "U Can't Touch This" provides the set's chief highlight, but it's an album that shows that Hammer was more than a one-trick pony. Though he wasn't an eloquent urban poet like Rakim (of Eric B & Rakim fame) or a hellfire-and-brimstone preacher like Public Enemy's Chuck D, he could communicate in a direct, street-savvy way without profanity. His rhymes weren't vacuous, either, as the message songs "Crime Story" (a strident but positive plea to black youth to reject gang culture as a way of life, which is articulated over a thunderous beat) and "Black Is Black" – a Public Enemy-esque assertion of Black identity and pride – clearly show.
Hammer illustrated a softer, less braggadocio, side on the sedate message song "Help The Children," which sampled Marvin Gaye's 1971 ecological meditation "Mercy Mercy Me (The Ecology)," and "Have You Seen Her," a rap retooling of an old Chi-Lites' soul ballad (it was lifted off the album as the third single, making No.4 in both the US pop and R&B charts). It provided further evidence that Hammer was helping to make hip-hop a viable commodity in the pop marketplace.
With his largely expletive-free, pop-rap hybrid, MC Hammer carved a unique niche for himself. For those that found Public Enemy's polemical rhetoric too heavy, NWA's uncompromising diatribes too nihilistic, and De La Soul's lysergic rhymes and beats too trippy, Hammer's music seemed a perfectly balanced and accessible blend of rap, R&B, and pop. He continued to score hit singles and albums well into the late 90s, but Please Hammer Don't Hurt 'Em remains his coming of age, and a creative and commercial pinnacle.