'No Place In Heaven': Mika's Mature Pop Album
Mika called his fourth record a direct, low-down, open, playful, candid yet mature pop album. Here's why it's an essential part of his discography.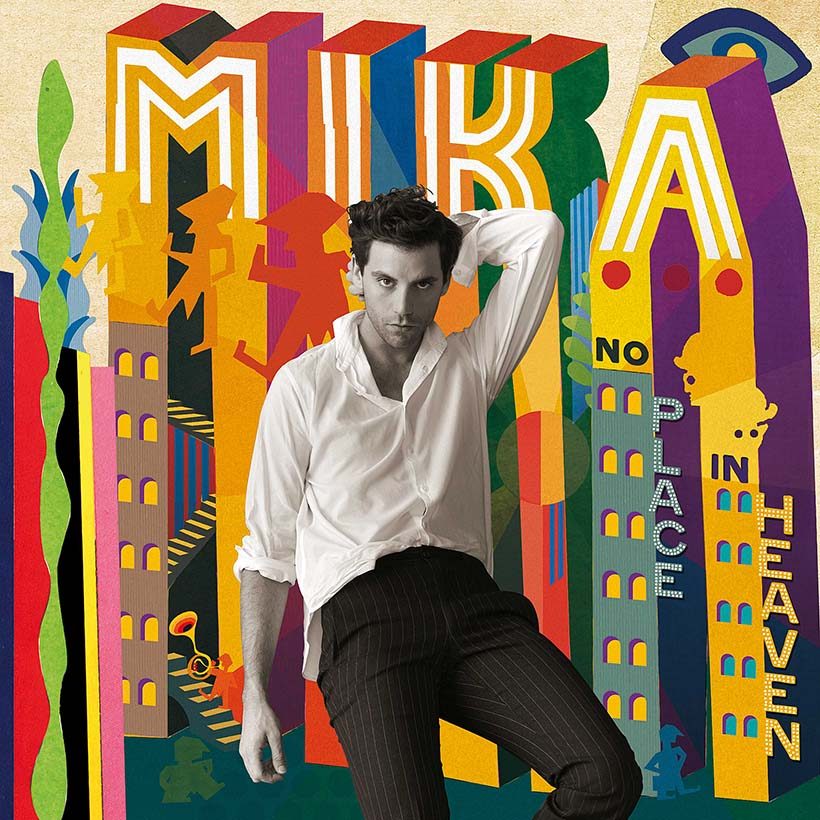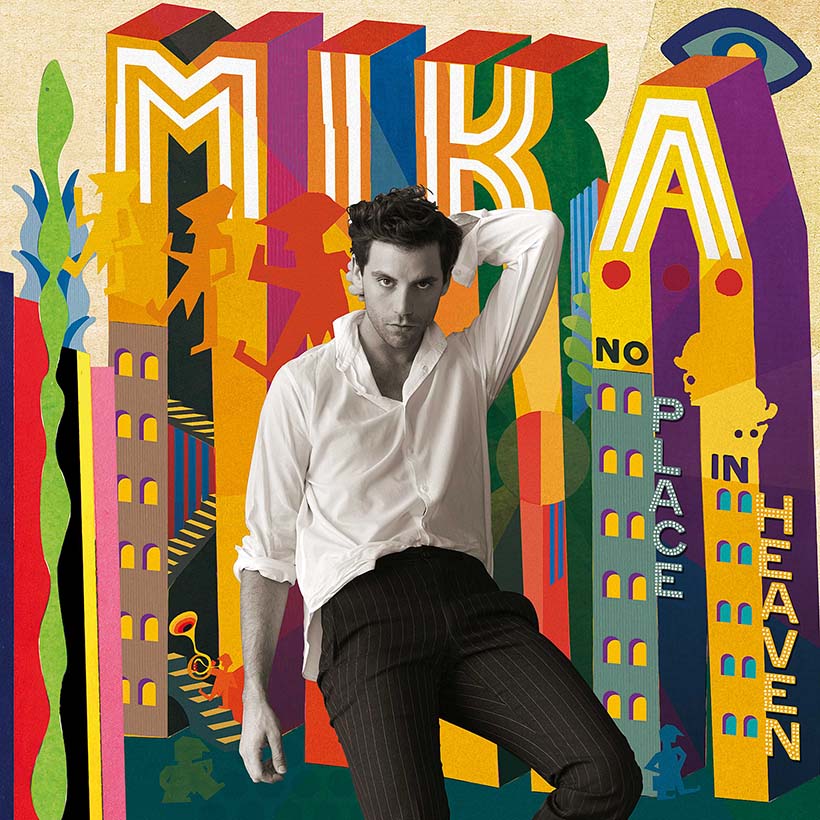 Mika's No Place In Heaven, his fourth album, was quickly acknowledged upon its release as his most confident work to date, packed with playful pop tunes showing just how accomplished his songwriting was becoming. If the more brittle tension of his first two albums had mellowed by the time his third, The Origin Of Love, was issued, No Place was sunnier still.
"After the age of 30, I made a promise to myself to stop isolating myself so much, and to throw myself into things with a bit more of a care-free, candid attitude," he told Out ahead of the collection's stateside release. "[This is a] direct, low-down, open, playful, candid yet mature pop album, which takes its inspiration from 60s pop music – very much the way my first did."
Listen to No Place In Heaven now.
Certainly the first single and opening cut, "Talk About You," issued in March of 2015, showcases that tone perfectly; its breezy melody complemented by a sharp video with echoes of glorious golden-era Hollywood sound stages and more contemporary high-concept Broadway musicals. But with only modest chart placings achieved for the release in continental Europe, a further series of promotional videos of other cuts was quickly issued to build the album's profile. Even then, only the official second single "Staring at the Sun" drew much further chart attention. Drafting in pop song-writing titans Wayne Hector and Benny Benassi helped craft a near-certain smash, with a chorus that echoes the commercial ballast of stadium gods Coldplay or OneRepublic.
Indeed, most of the album's commercial success was largely concentrated in markets where his parallel career as a TV music judge was in full throttle. In France, Mika could be found perched on one of the famous red chairs on The Voice, and in Italy, he was halfway through a three-year run as a judge on The X Factor.
Nonetheless, No Place In Heaven is a diverse, hugely accomplished collection. "All She Wants" takes its cue from the Californian pop of the 1960s, with a chorus that Mama Cass might have easily claimed as her own; while the poignant piano ballad "Last Party" sounds like a lost composition from the decade-later songbook of Elton John. The director and celebrated fashion photographer Peter Lindbergh stepped behind the lens to helm a simple and hauntingly beautiful video performance in black and white that's among Mika's most arresting. As with other artists with a strong drive to innovate, it's sometimes true that less will result in more.
"Oh Girl You're the Devil" also riffs on the piano-pop of the 1970s. The comparisons with the singer-songwriters of that era are obvious, but no less justified for their familiarity; but to accuse Mika of following some sort of formula is to entirely miss the mark. The influences are there but, by No Place In Heaven, he'd found more balance and layered, easy charm in his work. On "Good Guys," the rephrase "Where have all the gay guys gone?" displays a level of confidence that's evidence, perhaps, of how much easier Mika was finding his thirties than the decade in which he first found fame.
One track that was dusted down for belated single issue was "Hurts." In its original form, it is a sparse, haunting ballad. For its inclusion on the Italian film Un Bacio's soundtrack, it was given an electro-pop makeover and did solid business in the one market that he could rely on.
"Good Wife" and "Rio" are perhaps the compositions that might have found a berth most easily on Life In Cartoon Motion or The Boy Who Knew Too Much – the storytelling on both is imaginatively evocative and the melodies direct enough to power a simple surge of adrenaline. (If Mika ever decides to create some musical theatre, you'd be advised to be first in line booking those seats early.)
"Ordinary Man" closes the standard collection of No Place In Heaven and was acclaimed as the most beautiful ballad he had recorded to date. On Sinfonia Pop, a live concert recording made at the 19th century Teatro Sociale in Como, Italy, accompanied by a full orchestra conducted by Simon Leclerc, it's an absolute triumph.